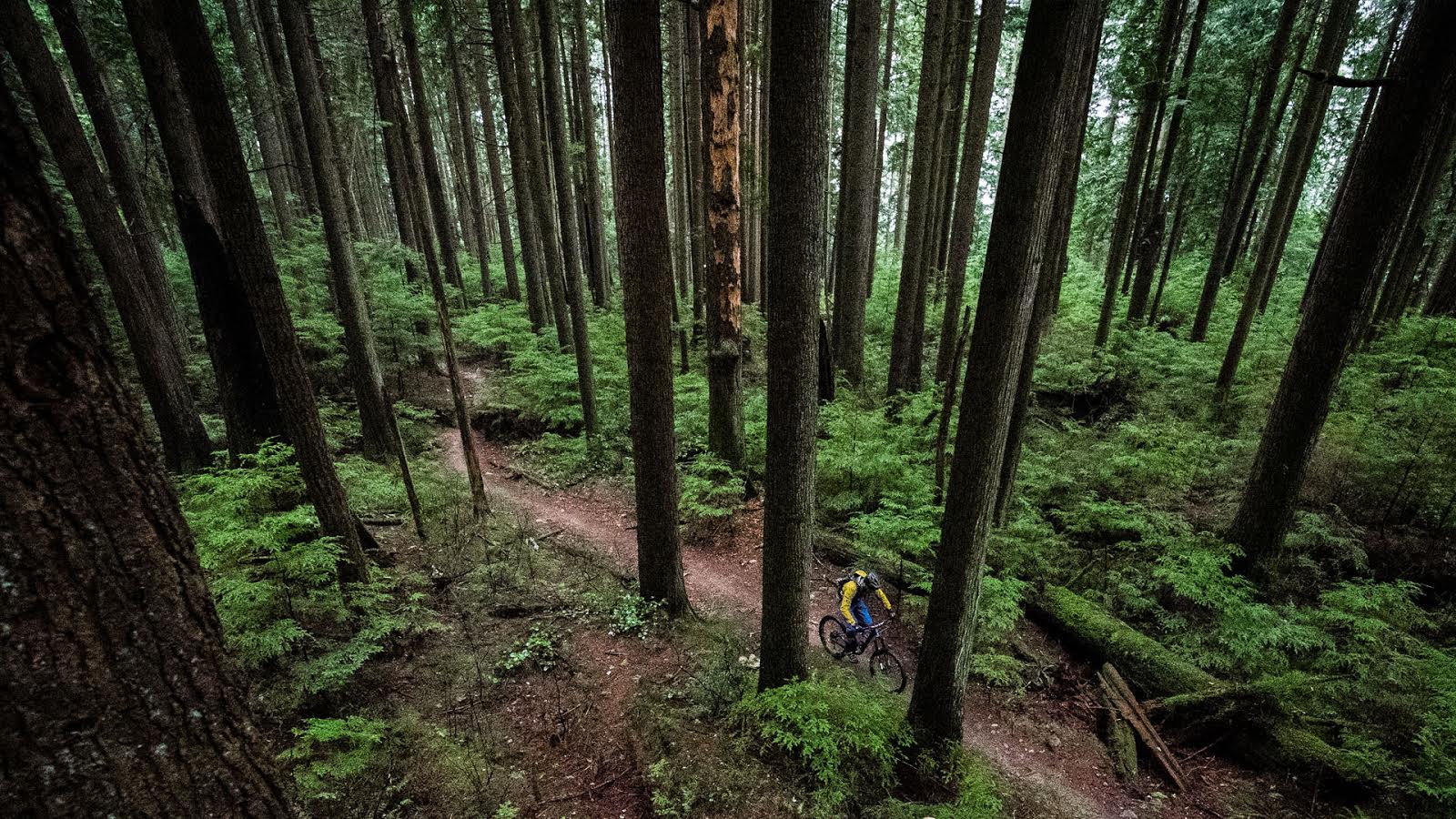 North Shore Loops
I've spent a great deal of time this season trying to learn the ins and outs of the North Shore mountains. I'm nowhere near informed; in fact I'm fairly positive I've barely even scratched the surface. The history on each mountain appears to have given them their own identities, and so for me as an outsider, I found it incredibly intriguing.
One thing I've discovered is on the Shore, it's really easy to give up elevation quickly, and sometimes without much reward. Spinning up to the entrance of some of the most famous trails in mountain biking and being underwhelmed with the descent can be incredibly deterring. Over the past few years I've made some great friends who are long time Shore locals and absolutely rave about the place, so I went exploring and am happy to confirm, I found the appeal.
This season has been incredible up on the local mountains and the success of my time up there has been result of putting in the effort to unlock the terrain. Admiring the features displayed on topographic maps, combined with plenty of hiking, failed descents, and wrong turns, I'm happy to say I've managed to put together a few link ups that satisfy my riding needs.
I was having lunch with Wade Simmons last week, and he jokingly asked the ultimate loaded question, "So you're a local now?" I thought carefully about my response considering the nature of the question, who was inquiring, and the variety of answers I'd overheard living in the transient town of Whistler. I replied, "I only got my BC driver's license this month, Wade. But I'm doing my best to maximize my time in the woods."
So I ask you, the people of NSMB, what are your favourite link ups? Executioner – Dreamweaver? Or maybe Executioner – Dreamweaver – St. Mary's – Dempsey Climb – BP – up Griffin – King of the Shore – and so forth, and so on. Or maybe you're a 7th Secret – Ladies Only – BP kinda guy. Or maybe you're too "loc dawg" for this entire article and will skip answering because the mountains move for you.
Let's hear it, what's your North Shore loop?!
---
Stephen's experience with the North Shore learning curve is not uncommon… so as he said, what's your loop?!