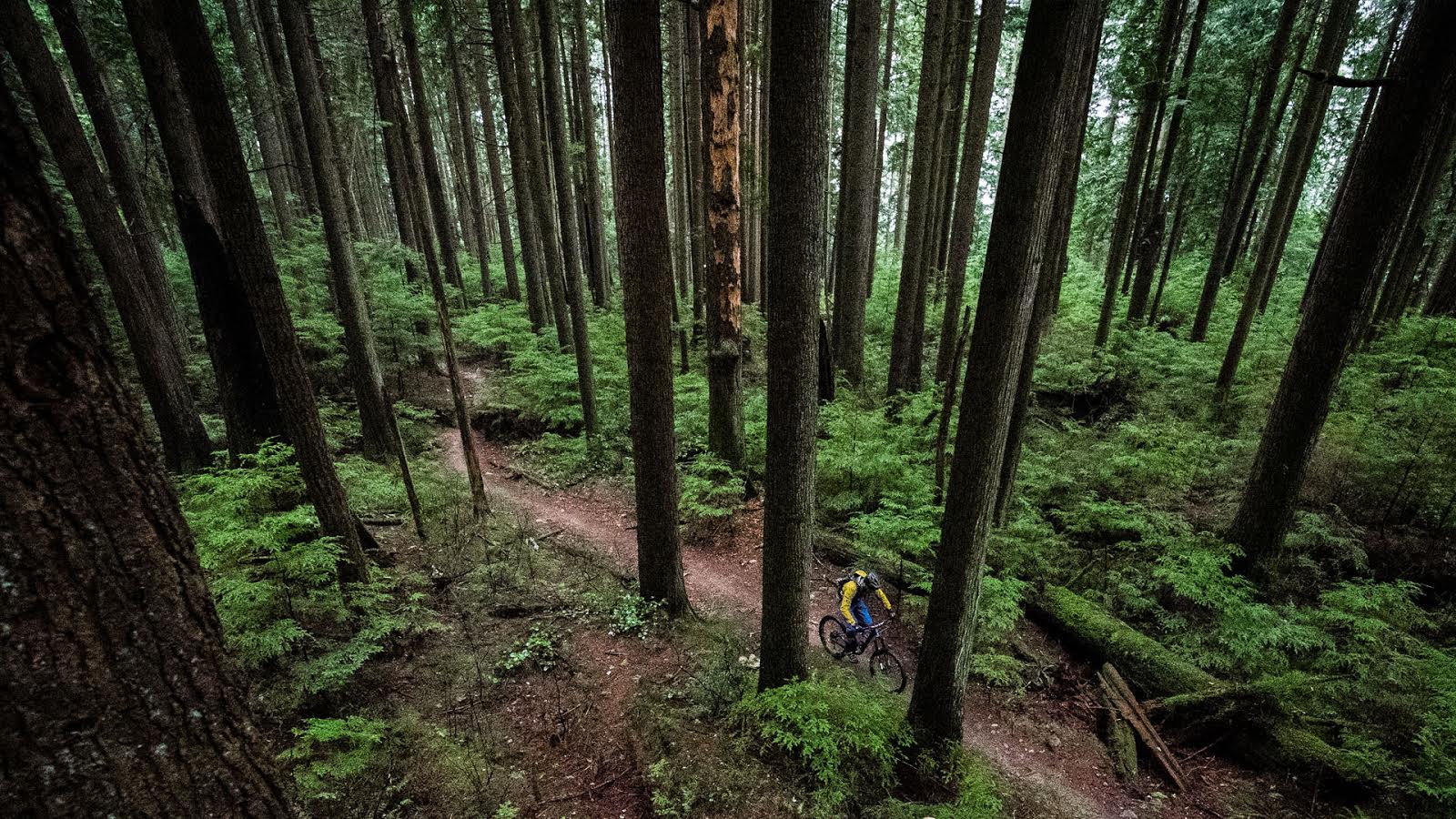 North Shore Billet Variable Tooth Ring
A little history might be in order before I start this review. I have been a 1X aficionado since shortly after I read that Mark Weir climbed one million feet in one year, largely on his 36 tooth, single ring equipped Santa Cruz VPFree. In a thuggish combination of fear and manly bravado, I simply stopped using my granny and stuck to the 36 tooth front ring for the whole summer. That experience led down a road which took me to exclusively riding a single speed for three years. Then a year ago I moved back to gears with a 1×10 speed set up. I am going to stay away from the pros and cons of 1X. This is not the time for that conversation.
Last June, Chris from North Shore Billet handed me a pre-production 32 tooth Variable Tooth chain ring to test. This fancy little bit of design lets you run a single ring out front with out a chain guide, using the tooth profile to hold the chain in place. Not to be confused with Sram's X-Sync tooth design found on the XX1 and X01 drive trains. While they accomplish the same goal, they are not the same beast.
The first few rides I was skeptical to say the least. It was too simple of a concept to work. I was waiting for my chain to drop at the predictable times, which for me on a hardtail are the straight ahead, fast chunder. While the chain slapping on my chain stay did make a bit of noise, the chain stayed firmly on the ring. After a few rides I quit thinking about it.
I spent the summer in the kitty litter, mud and snow of the South Chilcotin and the autumn cruising around the Sea to Sky trails. During that time I smashed the ring off rocks and roots, and rode for days on end without thoroughly cleaning my drivetrain. It's worth mentioning I did change my chain once during the summer.
There were a few times while riding on the road that I found the 32 tooth ring a bit spinny, and times grinding up hills in the wet that I could have used a couple more low end gears. But over all I found the 32 to hit the sweet spot for me.
North Shore Billet sells 104BCD Variable Tooth rings in 30 through 38 tooth options for $60 at any store which carries NSB products. If you feel you just cant go with out a granny for some of those sustained climbed, I know at least one person who set up a Variable Tooth ring with a granny and no derailleur.
I recently swapped to a production 30 tooth ring. On this size, the chainring it self is threaded, and I quickly found out that it takes the standard length bolt used for granny rings, which are slightly longer than those used on the middle and big rings of a triple set up. Something you might want to make sure you have before you start installing. After digging through the bolt bin I found a set of four which were around 10mm in length. They worked on my Shimano XT crank arms without the washers provided by NSB.
Since June I have only dropped my chain twice, both times when my wheels were so caked with mud that the chain got pushed off the ring. Is it worth it? Do you need it? If you want to run a single ring and are looking for a simple way to do so, a Variable Tooth chain ring and a clutch derailleur is about as simple as it gets. The North Shore Billet Variable Tooth ring goes for $60.
---
However you package it, a variable tooth design is a good thing these days…