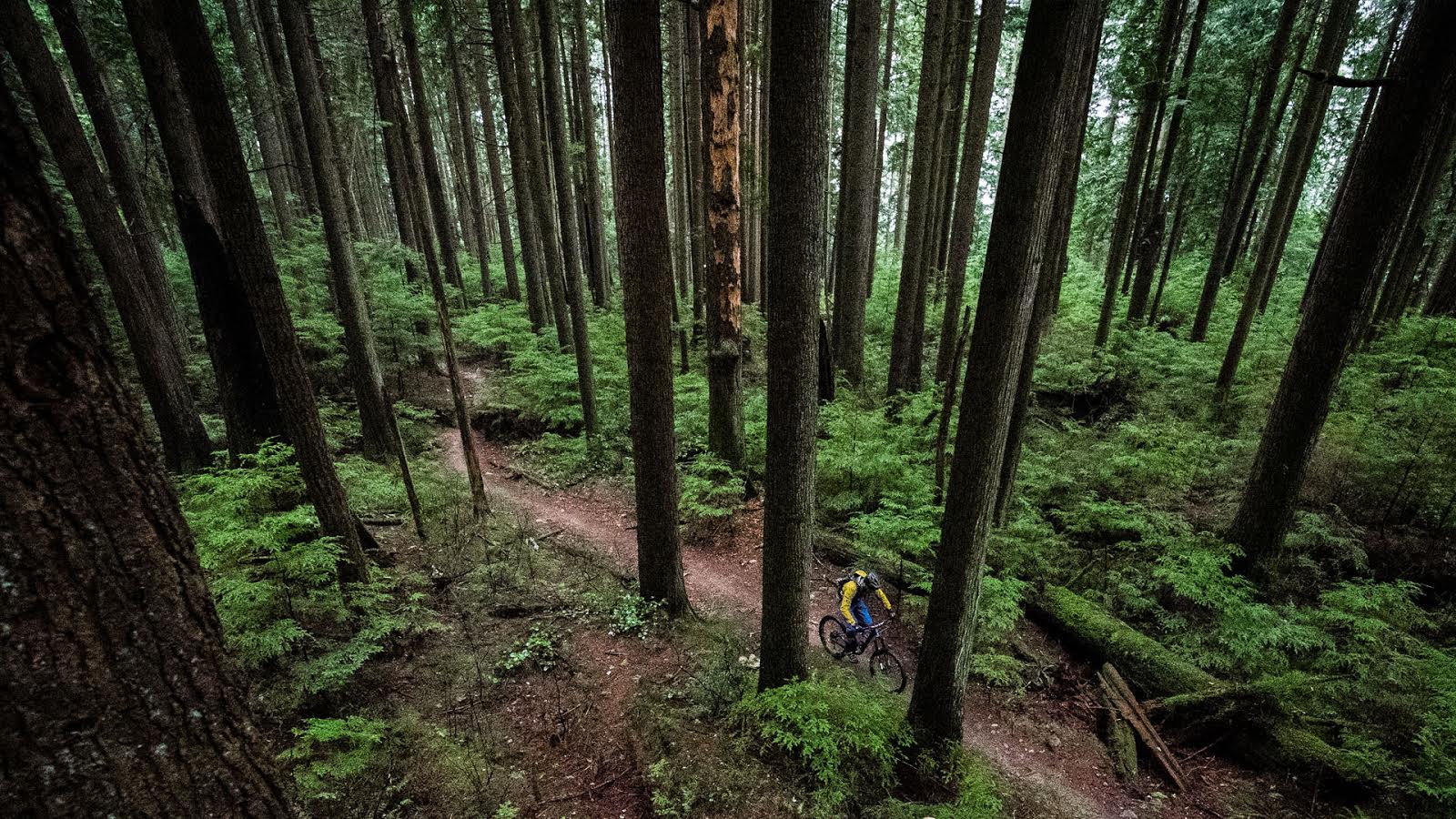 North American Enduro Tour Comes East
Since 2010, the North American Enduro Tour has been seen as a proving ground for up and coming racers, acting as a feeder series for the Enduro World Series. After a year away from the East Coast, the NAET comes to Blue Mountain in Ontario, a brand new stop for the tour. Below is the full release from the NAET, with details on dates and locations.
---
The North American Enduro Tour is excited to announce the 2017 Tour schedule will bring back the old favorites, but add some exciting new twists—including a venture to the East Coast.
Covering as much ground as possible for its seventh season, the series spans from Fraser Valley, B.C across Canada to Blue Mountain, Ontario, delivers a doubleheader in deep-gravity territory, B.C.'s Sea to Sky coastal corridor, and rounds out the season with a walk down memory lane to Winter Park, Colorado and a stop at the mega-volume Kamikaze Bike Games in Mammoth Mountain, California.
"NAET focuses its energy on bringing North American racing to the next level and we're really trying to reach as many communities as possible to help racers and the enduro scene grow," says Darren Kinnaird, NAET General Manager.
The tour is considered a feeder for the Enduro World Series, and begins with some serious descents on Vedder Mountain, May 7, with the Fraser Valley Enduro. Situated roughly an hour east of Vancouver, B.C., Vedder is known for its long, flowy routes down the mountain and promises a true endurance test. The race is the first stop on the MEC Canadian National Enduro Series presented by Intense Cycles, which is helping young athletes heading for careers in enduro racing to up their game.
The next two stops remain in B.C. with the second annual Whistler Spring Classic, May 27-28, offering up a root-riddled, and potentially snow-covered, single-track rip on some of the world's best technical terrain. This year's race will bring a new two-day format which, when aligned with its U.S. Memorial Day long weekend spot on the calendar, is expected to make the race one of the biggies in the 2017 Tour.
After a weekend off, Squamish takes up the torch as The Gryphon Enduro returns with its amazing after party on June 10. Set against the backdrop of the stunning Howe Sound, and its surrounding peaks, The Gryphon is a five-stage enduro race showcasing some of the best riding in Squamish, a community where mountain biking is the pulse of the area. This event has become a tour highlight overnight with its epic flow and fun-time flavor, and will set the stage for the biggest leap of the NAET season.
Stop number four takes riders to a brand new venue: Blue Mountain, Ontario. Just two hours from Toronto, the race adds a stop on the eastern side of the Rockies for 2017. Blue Mountain Enduro sees NAET racers visit Eastern Canada's Gravity Park, to session a second MEC Canadian National Enduro Series presented by Intense Cycles race.
"This race is expected to push boundaries with five to seven stages of rowdy downs and old-school classic climbs. The race community has been asking for a stop out east and we're excited to be able to make it happen," says Ted Morton, BC and National Enduro Series Race Director.
Heading south of the 49th parallel to the 2013 and 2014 American Enduro World Series stop turf, NAET sets up camp in one of its original home towns. BME Winter Park introduces riders to Trestle Bike Park's Phase 2 expansion, exploring both old and new of the high-altitude Colorado Rockies before heading back to Mammoth Mountain's "mammoth"-sized enduro.
"There is a great amount of momentum with the NAET/EWS. We are proud to partner with the series and be the host locations for the finals," says Bill Cockroft, Senior Vice President, Mammoth Mountain Ski Area.
Mammoth Mountain's Kamikaze Bike Games hosts a two-day, 600-athlete enduro race as part of the California Enduro Series, which will serve as the 2017 finale for what's anticipated to be a massive NAET season.
North American Enduro Tour 2017 Official Race Calendar:
May 7 – Fraser Valley Enduro, Chilliwack, BC
May 27-28 – Whistler Spring Classic, Whistler, BC
June 10 – The Gryphon, Squamish BC
June 25 – Blue Mountain Enduro, Blue Mountain, ON
July 8 – BME Winter Park, Winter Park, CO
Sept 17– Kamikaze Bike Games, Mammoth, CA
All NAET stops are EWS-qualifiers meaning racers can accumulate points toward entry into the EWS for 2018.
Information on registration, pricing and race categories can all be found on the NAET website. In order to collect points to qualify for the Enduro World Series, racers will need to obtain an EMBA licence.
---
Looking to get your feet wet in some proper Enduro racing, but don't want to jump in to the EWS field? This might just be the ticket.