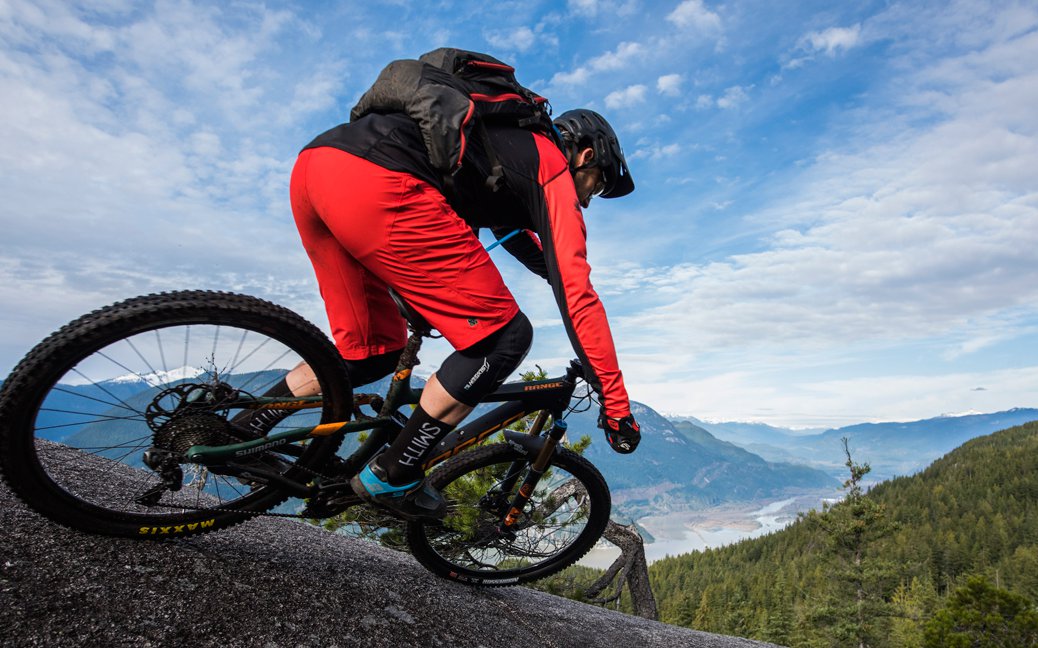 INDUSTRY NEWS
Norco 2017 Range Carbon 650b & 29
The number of long-travel Enduro focused 29ers is growing by the minute, so it's no surprise that Norco has thrown their hat in the ring. Taking cues from their Aurum DH bike, they've translated the descending chops into something with a bit more capability on the up. Check out our first look of the Range Carbon 9.1 here, and get all the details from Norco after the break.
---
Building on the best qualities of the previous generation Range, our engineers applied their evolved geometry philosophy to redesign the frame from the ground up and introduce a 29er with the same fit and nearly identical handling characteristics as the Killer B. The result is geometry that is longer, lower, and slacker, with a new A.R.T. Suspension system with improved performance that is slightly more progressive. The new design is stronger than ever, borrowing elements such as the head tube design and rear derailleur hanger from the Norco Aurum.
"We looked at the way Enduro bikes are being used – yes, they're pedaled to the top, but essentially in an Enduro event they go through four or five downhill races over a weekend. This is a bike that's going to be ridden hard, and we wanted to make it as reliable and dependable as possible. So we took everything we learned from the Aurum, which is the strongest bike we'd ever made, and employed it on the new Range Carbon." – Owen Pemberton, Senior Design Engineer
To achieve the renowned fit and handling of the Range Killer B in a 29er platform, the 29er is designed around the same rear centre lengths, with a longer front centre, steeper head tube angle, shorter stem, and 10mm less travel front and rear to offset the characteristics of the larger wheels. When stem length is incorporated into stack and reach (a measurement Norco engineers call Reach Plus and Stack Plus), the fit between the two platforms is identical.
The Range Carbon 29er is available in the widest possible size range without compromising its geometry, fit, and handling. Whether you prefer the quick acceleration and playfulness of 650b wheels or the improved rollover and momentum of a 29er – the Range Carbon offers riders choice without compromise.
CW from top left: The Norco Range Carbon 9.1, 9.2, and 9.3. A frame set will also be available.
CW from top left: The Norco Range Carbon 7.1, 7.2, and 7.3
Range C. 7.1
Range C7.2
Range C7.3
Geometry
CW from top left: The Norco Range Carbon 9.1, 9.2, and 9.3. A frame set will also be available.
CW from top left: The Norco Range Carbon 7.1, 7.2, and 7.3
If you truly want to geek out, here's a conversation with Norco's Senior Design Engineer Owen Pemberton, Norco Product Manager Jim Jamieson, and Engineering Manager P.J. Hunton.

Pricing
Range C. 7.1/9.1: $7399 USD / $9499 CDN
Range C 7.2/9.2: $5799 USD / $7499
Range C 7.3/9.3: $4249 USD / $5599
Range C 7.1/9.1 framekit: $2899 USD / $3799
For more details, visit norco.com/range.
---
Does Norco's new niner tickle your fancy?