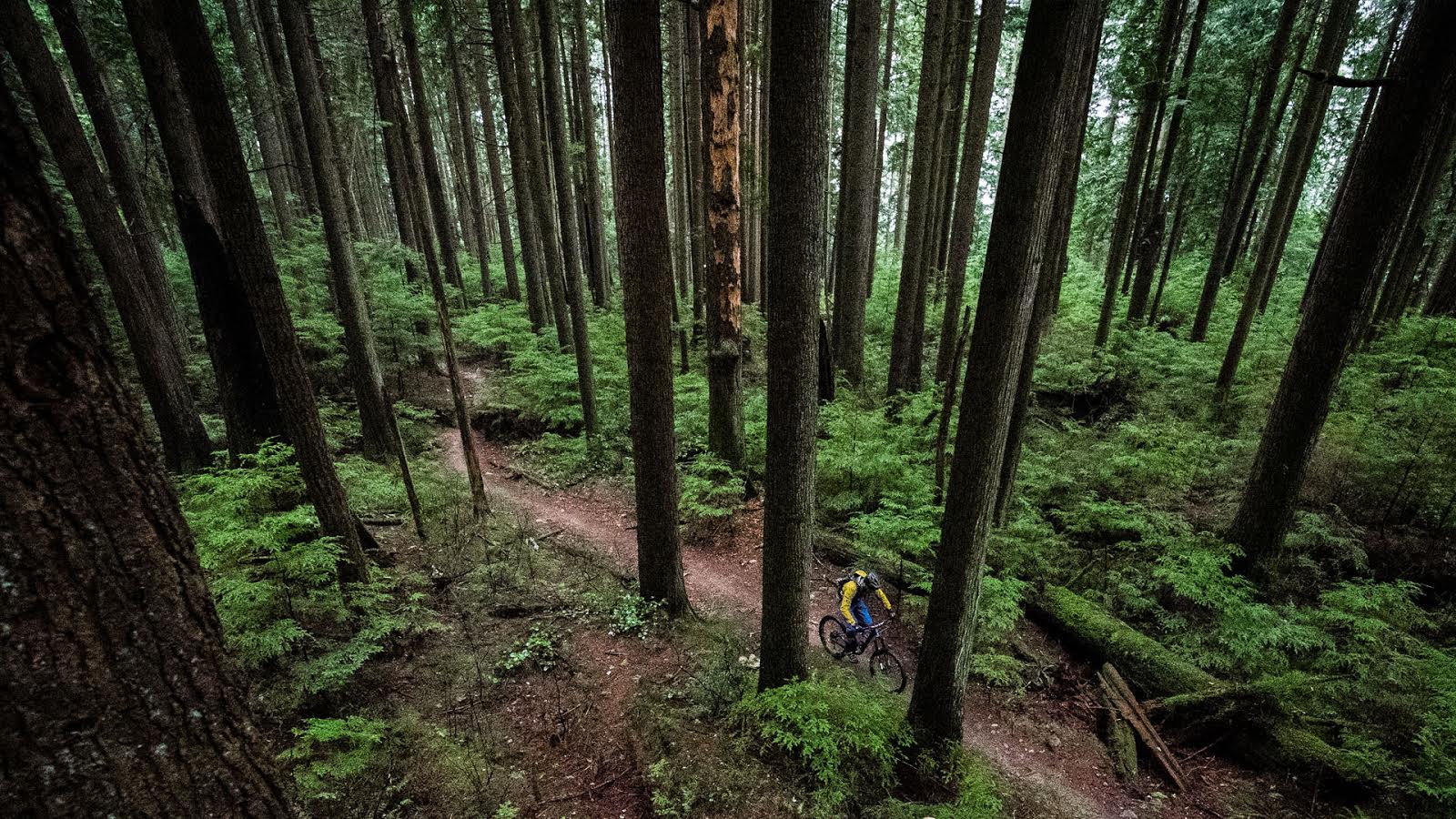 NOBL TR33 Wheelset
Carbon rims are here to stay. There are still naysayers out there and by no means are aluminum rims dead, but for those seeking a certain level of stiffness, weight or just plain caché, carbon is where it's at. Unfortunately carbon rims made by ENVE, Reynolds or Trek (as examples) are as affordable as beluga caviar. There can be a stigma associated with Chinese carbon rims, but the manufacturing expertise they possess shouldn't be discounted. In fact brands like Reynolds, Trek and Specialized produce their carbon rims the far east. Nobl wheels is tapping into this expanding carbon brain trust to bring more affordable wheels to market.
I first heard of NOBL 3 or 4 years ago on the NSMB forum. NOBL has since grown into a manufacturer and builder of carbon-rimmed high-end wheelsets. The company began with the idea that the benefits of carbon fiber rims were clear, but the focus around dimensions and product weight wasn't using the material to its highest potential. Two years ago NOBL launched rims of their own design.
Before I reviewed the NOBL TR33 rims, laced up to NOBL-branded Onyx Racing Product hubs, with their sprag clutch freewheel, I wanted to pick the brains of Dustin Adams, Operations Manager at NOBL and former World Cup DH racer (and still a total ripper on two wheels) to see what sets NOBL apart.
NSMB – There is a huge pricing disparity in carbon rims. Are construction techniques so different that the price difference is warranted or do you feel some companies are trying to recoup overhead from having to learn about this new material?
Dustin Adams – In most cases there are two different business entities: a factory that does the majority of the backend development and bears most of the real costs when it comes to engineering, building out new molds, etc.; then, there are brands that invest most of their time and money on the front end marketing, customer service, sponsorships, etc.
NOBL Wheels is one of the companies in the middle ground. We spend most of our time and money on product development, layup process improvements and relations with our factory. However, we don't own a manufacturing entity. Sometimes marketing takes a bit of a back burner for us because we're genuinely working on making the best product possible. I think the elephant in the room is the different partners that companies choose to work with to get their rims from the factory floor to the consumer. It really isn't about the learning curve of the material. The costs associated with manufacturing the rim itself are tied up in the labour involved. We have not been able to automate the layup process yet and currently it takes a skilled human hand to ensure the layup is 100% correct and that all the parts are applied correctly. I think the main thing is that consumers need to take a hard look at who they are dealing with and determine if they are getting fair value for their product.
NSMB – The website talks a lot about stiffness of the rim without impacting the vertical compliance of the wheel. How do you try to balance the lateral and vertical compliance when designing the rim?
DA – "Compliance" is a term in our industry that loves to be thrown around to bring legitimacy to a claim about a product. NOBL Wheels takes the design of its rims, plus the layup schedules, and tries to build a rim that will give a nice ride feel. As in, how does it feel when you hit the trail???
Carbon fiber can behave any way we want it to. Using a few different products and procedures, we can design a rim that is flexible and almost molds to the ground, but rides like a wet noodle. On paper it looks like a good idea, however riding it is a mess.
So what we look for is a happy medium along the curve. Where can we make it stiff? What can we do to assist the wheel on absorbing large impacts? And what does the rim feel like on the bike out on the multiple variations of terrain we ride on? Our testing in the lab and on the computer is a base point to ensure we have a good benchmark. From there it takes a skilled rider who is in tune with what is going on and what process may need to be improved to create the perfect schedule. We value feedback from all levels and implement them into our test products and let our riders try different ideas out.
NSMB – You've mentioned to me that your rims differ massively from "open molded" rims. Can you explain what you mean by that term?
DA – Open molded products are a pre-set shape and layup that a factory has determined to be good enough to sell to the public. Marketing is a huge amount of that business model and a brand can be open overnight in some cases.
NOBL designs, engineers, tests and develops all of our products in-house and work hand in hand directly with the factory to improve our manufacturing process. We have full control over the areas needing improvement and the finished products we want to bring to market. Our name is built on our hard work and effort we put into improving the NOBL products and brand, not some off-the-shelf good-enough-for-the-masses stuff.
NSMB – It seems that the hookless rim profile is a result of using carbon fiber to produce rims, is that a correct assumption and how big an impact does that have on the ease of construction and quality control?
DA – The hookless idea is nothing new in the industry. It was done on alloy wheels long ago and was never a success for a handful of reasons. There is a key factor that has made us so successful in carbon wheels, and that factor is precision. The rim molds are very precise and allow us to finely tune the areas of the hookless design in order to make it successful.
The benefits of the hookless designs are what we at NOBL pride our work on. We have refined our shape to the hundredth of a millimeter to ensure the tires are locked on and do not burp air, no matter what pressure is run. Our quality control, along the chain of manufacturing to building, is checked a total of nine times. We can track our production to each person that had a hand in building any given rim: from the cutting, layup, molding, finishing, order picking, lacing, building and finally shipping. Along the whole process our QC is being watched and follows a tight schedule!
There is a good amount of talk about this method being cheaper to make, but I feel like that's just a ploy to discredit hookless rim manufacturers who figured things out sooner. There are so many positives and no negatives as far as I'm concerned, aside from one: tire pressures that exceed 45psi.
NSMB –  The whole wide rim push seems to have come from small companies like yourself and the bigger players in the rim market are finally catching up. How did NOBL end up at the widths that you have in your range?
DA – The beauty of being a brand that is exclusive to one product makes the pace very fast when it comes to bringing changes and new widths to market. Our original rims, the TR36 and TR38, were developed around creating a wheel that outperformed the competition. NOBL felt that the offerings at the time could do with some massive improvements and we set out to make a better product based on our experiences. We chose the widths based on what we felt was optimal for the tires on the market today, as well as what our testing feedback gave us. The range has evolved to not focus so much on width but also in shape and most importantly, what we are trying to achieve.
The TR33 was a great addition to our 27.5" selection this year. We wanted a rim that was light and didn't have a rigid feeling, and at the same time kept the tire at an optimal shape. The success we had there wasn't just due to the width, it was the whole package. Everything from layup, resin, shape, and width made the rim such a success.
NSMB – You mention by name the Toray carbon fiber that is used for your rims. How important is the carbon fiber brand when designing a carbon fiber component?
DA – We choose Toray because of the undoubted quality, but it is just the base material for what happens throughout the manufacturing process. You could have the best carbon supplier available, but if you do not process it correctly it is just a great base material for a horrible end product. There are many other factors that go into the carbon fiber that will create an optimal performing product. If we started a discussion down that road, I would feel that everything we have worked so hard to gain as a company would be at risk. What I can tell you is that there is more to the picture than just a sheet of prepreg carbon fiber and a mold for a rim.
So there is still an amount of caginess and voodoo in the world of carbon fiber. Secrets to be kept about layup and process. So while we, the punters, try to gleen a certain amount from the marketing of these plastic rims, we also place some blind trust in the fact that NOBL is run by a bunch of rippers that ride hard. If a rim can last under Dustin then it will probably last under me.
It was actually Dustin that recommended the TR33 as the rim for my wheel build. These 385 gram rims are bang up to date with their design using an oversized hookless bead, asymmetrical profile and a bead seat bump. That translates into good impact protection, more even spoke tension and low maintenance and for better tire retention and ease of tubeless setup respectively. The internal width sits at 27mm (33mm external hence the name) which plays well with my 2.35″ rear and 2.5″ front Maxxis rubber. With EXO sidewalls I'm running 18-19psi in the front tire and 23-24psi on the rear depending on how rocky the terrain is that I'm riding.
Dustin also pushed that these rims be laced to the Onyx hubs. These hubs are getting quite a following and while the front hub doesn't differ from the norm with the exception of ceramic bearings, the rear hub is something quite different to what we are used to from a high-end hub.
The first spin of the wheel gives away that difference; the freehub is completely silent. There have been silent hubs before that have used a roller clutch but they were plagued by heft, slipping and lack of serviceability. The Oynx hub uses a sprag clutch, and it offers infinite and immediate engagement with very low drag. The fastest engagement on the market from a pawl based freehub is 3 degrees and those hubs tend to be loud, so instant engagement and silence is definitely going to get attention, albeit quietly. More on these in the full review.
At $800 CDN/$620 USD for a pair these hubs are not a cheap option, sharing a similar price point to the Industry Nine and Chris King hubs. From my experience though the level of engineering and manufacturing that has gone into them warrants the price and they feel like the price matches the quality of the finish.
Check out the NOBL website for build options and pricing. There are lots of options for hubs, spokes and even the option to go for a thicker carbon layup of the TR33's for those that are known wheel destroyers.
I will be putting in a lot of miles on these wheels. They are strapped to my 6″ travel bike and after a summer of dust and grime has accumulated on them I will report back on how they are holding up.
Single NOBL Rims start at $525. To price out a complete set check the NOBL web site.
---
Is the time of $1000 rims coming to an end? With options like those from NOBL it's hard to justify it.