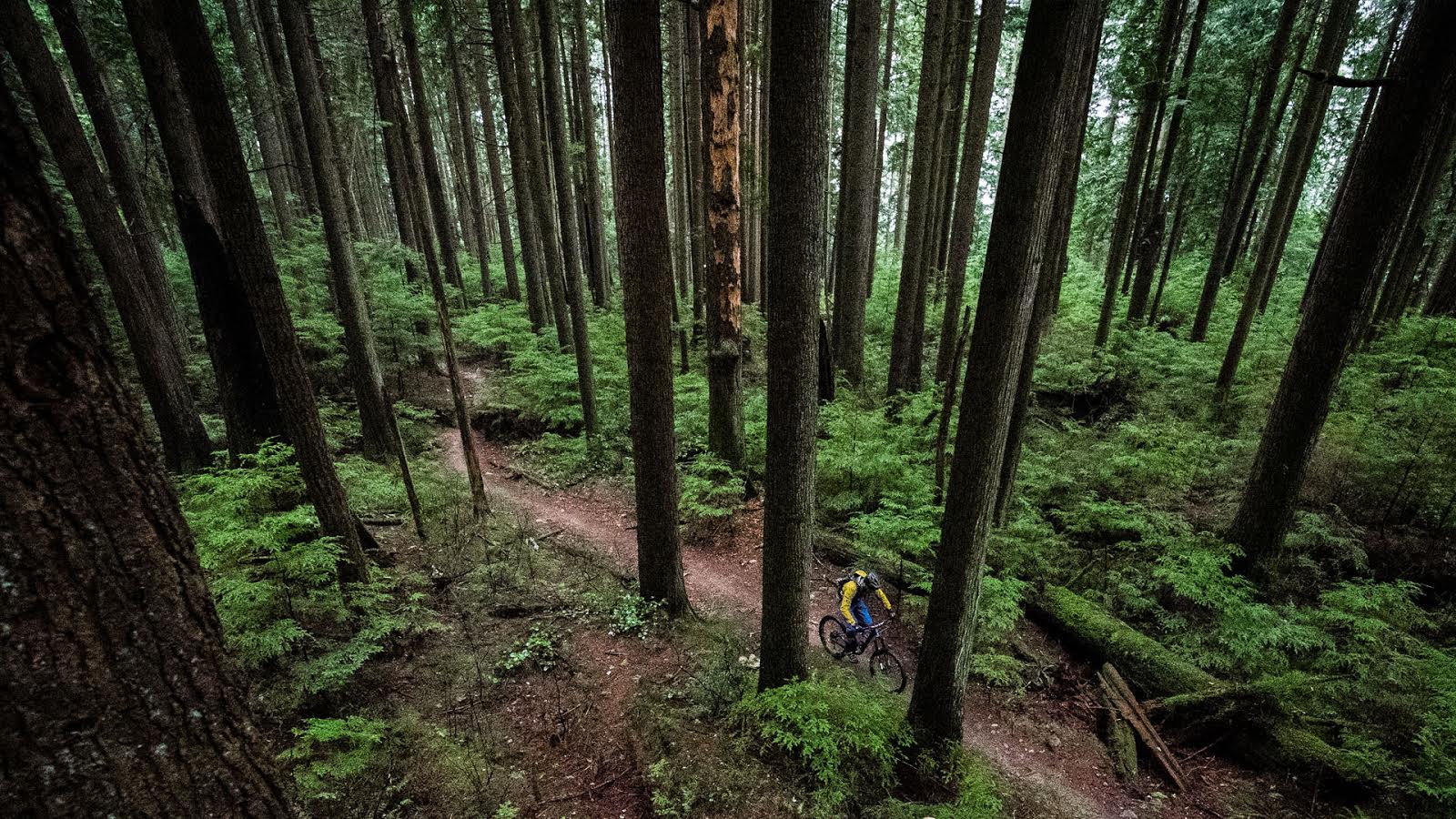 Niner Opts for 27.5er (Sort of)
Niner Bikes, stalwarts of the 29″ wheel-movement, has released their latest trail weapons to the masses. The shocker (or not) is that both bikes will be offered with the option of 27.5″+ wheel setups. The new Jet RDO and Rip RDO are full carbon frames that have been boosted, stretched, shortened, lowered and slackened all at the same time.
We spent some time on Niner's previous RIP last year and that bike certainly felt willing and playful but was hamstrung by a head angle that I felt was too steep. The new Jet and Rip models seem to address that criticism head (angle) on with a geometry chart that shouts party! There is a lot more going on here though. Read on.
New JET 9 RDO
The new JET 9 RDO gets a whole raft of changes over the previous bike. A steeper seat angle, slacker head angle, longer reach and you have a thoroughly contemporary 120mm travel trail bike. The rear hub now uses Boost spacing to allow for shorter chainstays of 434mm (a shade over 17″) but also to allow for enough clearance to fit up to 3″ 27.5+ tires.
The most interesting frame features on both models are the politely named 'windows' at the bottom bracket junction on the frame. These holes allow for easy internal cable fishing and also for future battery insertion for those who desire some DI2 on their builds. The windows are cleanly covered with plastic covers, the front one doubling as downtube guard. Kudos to Niner for the threaded bottom bracket too! Viva la revolucion!
The CVA suspension platform is still Niner's fulcrum of choice with the linkage giving very active suspension.  The JET is a rare beast in that retro-grouches can still run a front derailleur. Those with an aversion to packs can also rejoice for well-placed water bottle mounts.
While the JET 9 RDO can run both 29″ and 27.5″+ wheels, there isn't the ability to switch back and forth without a change in fork travel. The 29″ bike is spec'd with a 130mm travel fork, the 27.5″+ coming with 140mm to maintain the handling of the bike. (but like the Santa Cruz Hightower, the best option for swapper would be the longer fork full time -Ed.)
Various builds are available to pander to your budget from close to $10G's to a more palatable $4,500USD.
New RIP 9 RDO
This bike has my appetite whetted. Given that the two riding photos Niner chose for the RIP 9 RDO brochure feature the bike in the air it seems that Niner is directly targeting the aggressive trail rider.
Going under the scalpel in a similar manner to the JET, the RIP features shorter chain stays, steeper seat angle, slacker head angle and longer reach; it's all there. Unlike the JET, the RIP is not front derailleur compatible but it does have ISCG05 mounts and an enduro-friendly ability to take a full bottle in the front triangle.
The geometry is contemporary. Fine. But let's pause and remember how I said that both of these bikes could be fitted with 27.5″+ tires. Well the RIP 9 RDO is a 150mm travel frame. In 29″ wheel guise, it comes with a 160mm travel fork. So based on what Niner did with the JET the 27.5+ machine comes with an extra 10mm travel fork (on all builds a boosted Rock Shox Lyric) to maintain the handling. That is a LOT of fork for a bike with plus-sized tires. Can you imagine the lines that you could pick with the bike built in that way? Crazy.
RIP 9 RDO is also available in various builds with both 29″ and 27.5″+ wheels starting from $4,700USD up to $9,800USD shod with SRAM Eagle XO1 and Enve wheels.
More details are available over at Niner's website and we will be angling for a RIP 9 RDO tester in 27.5″+ guise.
---
Taking the plus to places it hasn't been to yet…. is Niner on to something?