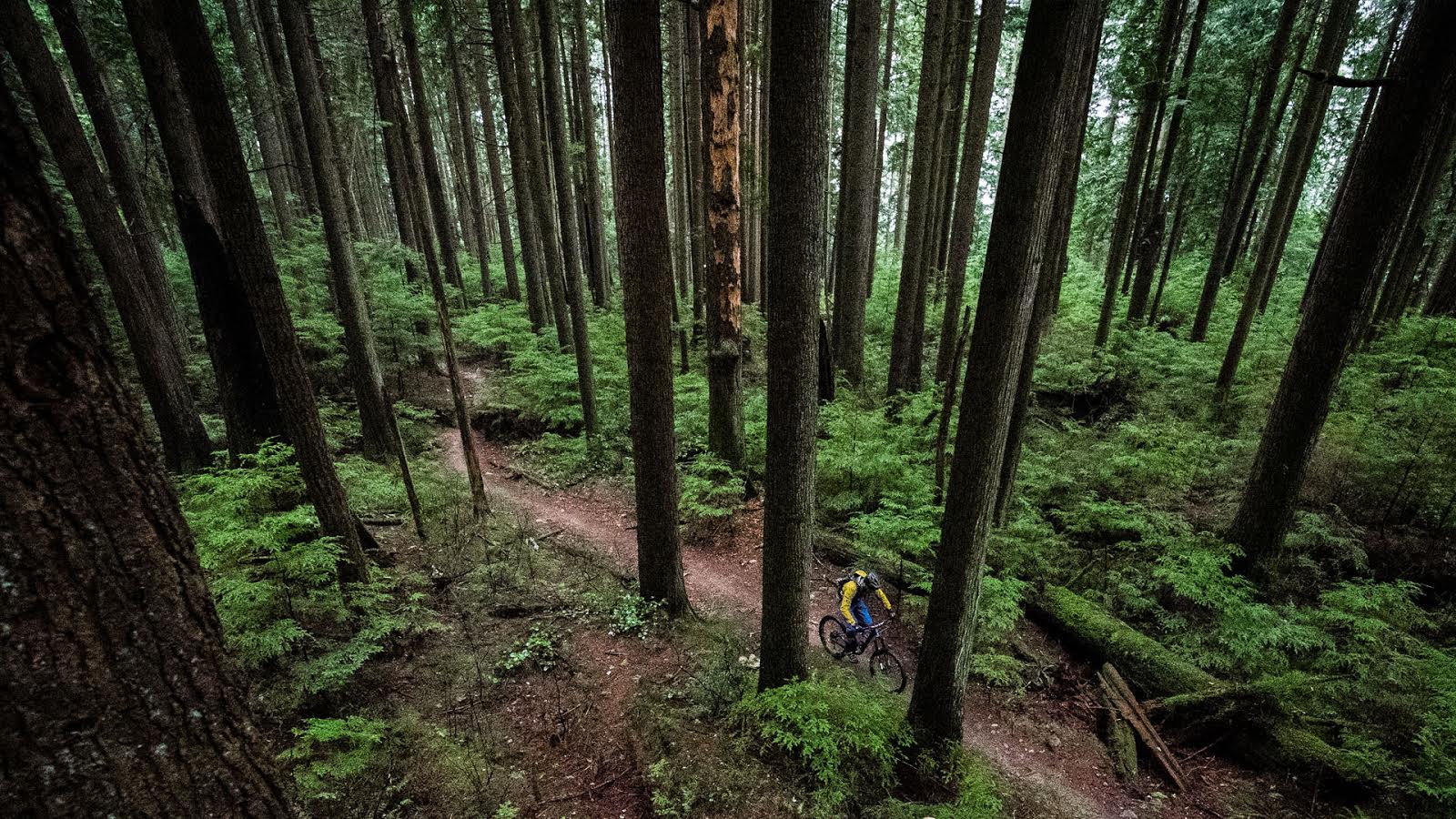 Nimby Fifty: Pre-Race Video and Course Preview
To showcase their favourite parts of the 2014 course, organizers gathered a group of local riders and hit the trails with videographer Connor Macleod to shoot a video they hope will ignite your passion for racing NIMBY Fifty. So take a "step into the freezer" and check it out. Read on below to learn more about this legendary race.
NIMBY Fifty Turns Five
Headed into it's 5th year the NIMBY Fifty marathon XC race, presented by Chromag, takes place on May 31st, 2014 in Pemberton, British Columbia.
When was the last time you heard of Chromag sponsoring an XC race? Answer: never. NIMBY Fifty is anything but your typical cross country mountain bike race.
Approximately 37km in length with over 4000 ft of climbing there are sections of this track, trails such as Overnight Sensation and No Err, that would be considered advanced downhill trails anywhere else in the world. Things are equally atypical when it comes to the climbs. While challenging, the 101 single-track climb and namesake of the race, called Big NIMBY, weaves through various forest zones, revealing some incredible views along the way.
Photo taken by Brad Holmes during NIMBY Fifty video shoot with Connor Macleod.
New Trails Added
For 2014, race organizers faced a challenge with the final descent of the NIMBY Fifty course lost to land development. To this end, they rebuilt and extended an old trail called Smell the Glove and used it to hook into Econodave, leading to the fast and fun Dark Forest, then back to Cross Town Traffic and Lower Moose Jah, new-school local favourites added to the race last year.
NIMBY Fifty Lite
Recognizing not everyone is always up for 4000 feet of climbing in 37 kilometres, organizers also introduced a new option for racers in 2014 — NIMBY Fifty Lite. More details on this addition can be found on the NIMBY Fifty blog.
See you on May 31st at the start line — for the 5th Annual Nimby Fifty. Grab your spot and register online at: nimbyfifty.com/register
---
Who's headed to Pemby for some high quality suffering?