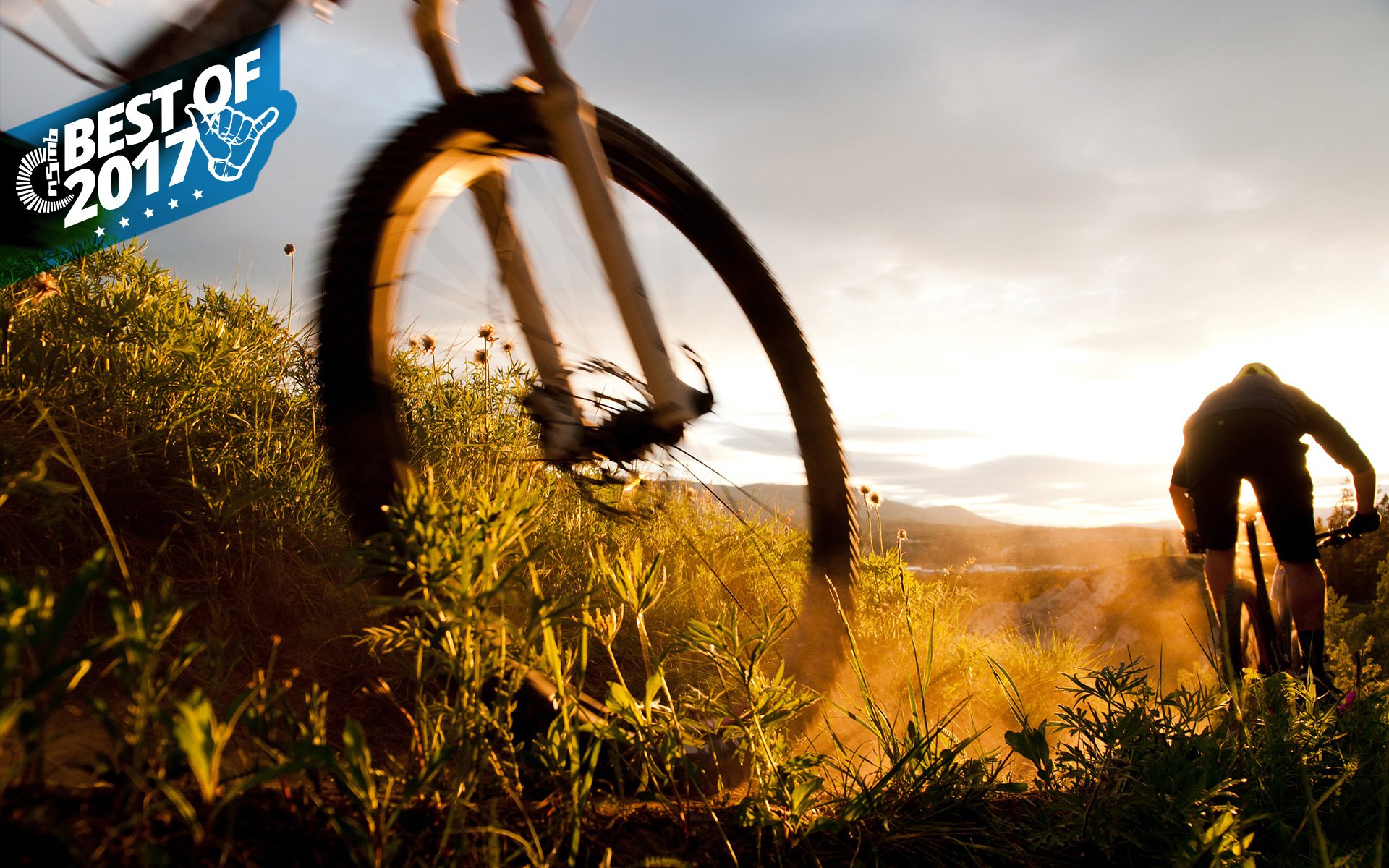 Year in Review
Niels' Best of 2017
2017 was a slow starter for me. Initially, there wasn't a lot of riding for several different reasons but it got increasingly better. Summer was good, fall was excellent, and even going into winter it's still getting better with amazing December riding conditions.
Here are my highlights of the past year.



Injury-Free Season
There is not much to tell you about this one except that it feels immensely satisfying to manage an entire year without injuries for the first time since 2012!
Thank you physio, thank you yoga, thank you myself for listening to my body and riding within my limits!


Aosta Valley
This summer, I was lucky enough to spend a week riding in the Aosta Valley with my cousin. Most well known for the rowdy EWS races in La Thuile, this valley in northwestern Italy is surrounded by the highest mountains in Europe and offers endless natural singletrack and no less than three bike parks. Trails vary from fast flow trails to steep rocky hiking trails to high alpine epics. Perhaps best of all, it doesn't seem to be on the radar of the crowds yet, even in early July we pretty much had the trails to ourselves!
Apart from the riding, we also enjoyed staying in Aosta, a 'real' city rather than the usual ski-resort-in-summer which is typically either dead or a tourist trap. Aosta is authentic and has very nice people, a down-to-earth vibe, excellent Italian food, wine, coffee, gelato etc., and all that with a historic Roman walled city as a background.
It should also be mentioned that accommodation in Aosta and a lift pass for all three bike parks in the valley are very affordable, especially compared to the popular North-American riding destinations.
Whistler Alpine Singletrack
For a world-class riding destination, Whistler had always lacked accessible alpine singletrack. This summer, that gap was finally filled with the official opening of the Sproatt Alpine Trail Network. The Into the Mystic–On the Rocks–Lord of the Squirrels loop has instantly skyrocketed to the top of my favourite rides in the Sea to Sky. It has everything I want in a ride: a long climb (ok, maybe not that part), beautiful alpine XC riding, 360-degree views, several cold lakes to jump in, and a seemingly endless descent that brilliantly uses the natural terrain to maximize fun. An absolute highlight this year, and probably every year from now on.
Thank you, all of the people involved in making this project happen!
The Shore
This year, I rode the local trails more than any other year. Born and raised in a country without any interesting terrain to ride mountain bicycles in, even in my fifth year on the Shore it still feels like a dream come true to have so many world-class trails in my backyard. I finally made it to Cypress for the first time this year (I don't know what took me so long either) and became better acquainted with some lesser known trails on Fromme and Seymour. And it's not over yet as, at the moment of writing, we are experiencing some of the best December riding conditions thanks to a temparature inversion.
Thank you, trail builders of the North Shore!
Iceland in a Campervan
This one has nothing to do with mountain biking, but what the hell, it's definitely one of my highlights this year. My wife and I travelled around Iceland in a tiny little campervan. Apart from the mind-blowing landscape and overwhelming views 100% of the time, we thoroughly enjoyed our first campervan experience and we developed an appetite for more. For the time being, we'll keep throwing our tent in the back of the Subaru, but the idea of a Sprinter conversion is slowly taking shape...

Unfortunately I didn't get to ride in Iceland but apparently it's not too shabby.