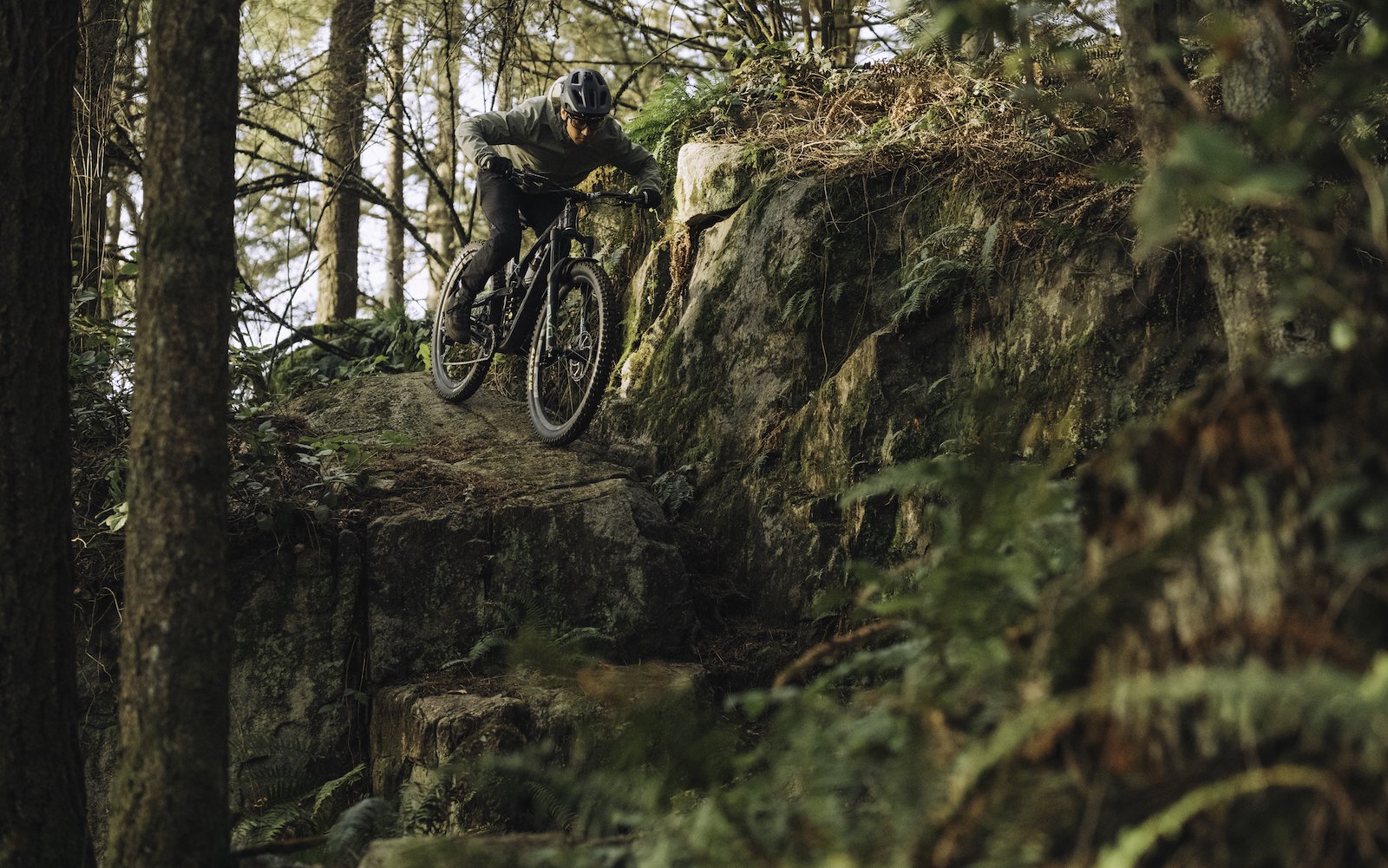 INDUSTRY NEWS
News Roundup - Week of February 3rd
Gravity Icon Rémy Métailler to ride in head-to-toe 7mesh Apparel for 2022
7mesh Cycling Apparel is excited to announce that it is expanding its partnership with Squamish local and freeride legend Rémy Métailler. In 2022, 7mesh will be his head-to-toe apparel supplier, outfitting him with a full range of tools for every new line, big hit, and favourite trail he rides.
A French transplant who moved to the mountain biking playground of British Columbia's coastal mountains, Rémy has developed a signature riding style that he brings everywhere from the bike park to the gnarliest chutes and slabs out there. Now residing in our hometown of Squamish, you'll find Rémy out on the trails no matter what the conditions with 7mesh gear to back him up.
Known for being meticulous about every aspect of his equipment, Rémy has become a key member of 7mesh's test team, putting big miles and lots of vertical on every new style. This season, Rémy's input has helped with completely reimagined Slab enduro shorts, do-everything Glidepath shorts, and a broader range of styles in the Desperado trail shirts collection.
Talking about the new partnership, Rémy said: "Working with 7mesh last year on outer layers like jackets and waterproof pants made me really appreciate the quality of their products and all the thought that goes into creating them. I followed the development of products like the Glidepath Pants and saw that 7mesh clothing really matches up with my riding needs. That's why I'm excited to extend our partnership to wear their full line of clothing and help them develop new pieces."
"For us, this partnership is about pushing limits," said 7mesh president Tyler Jordan. "7mesh products are forged by the terrain of the Sea-to-Sky Corridor, and collaborating with Rémy showcases our playground as he helps us develop and refine our gear."
---
NS Bikes UR Team bids farewell to Mick Hannah
As all good things come to an end, after 10 incredible years, and after announcing his world cup retirement Mick Hannah won't be riding for the NS BIKES UR Team anymore. A big thank you Mr Sik Mik for the past 10 years, it's been incredible. It's been a crazy journey and we're proud of what we've been able to achieve together, overcoming challenges, sticking together while also having a good time and a lot of podiums. Best of luck for the future, we will always throw a no hander here and there for you Mick
" I'd like to thank Fabien and Magalie along with the whole UR Team for an amazing 10 years. They have stuck by me and supported me through some great times and also some hard times. It was a really hard time for me when we started this partnership and Fabien believed in me. It hasn't always been easy, but I am very thankful for these last 10 years. We've achieved some great results, but more importantly pushed through and came back from some deep lows. There's a time for everything and it's now time to part ways. It has been an incredible journey and it feels sad to be making this change. The World Cup circuit is a special place and I have made life long friends who often feel more like family. I am excited for what's next though and it's been great to feel genuine support from the team in this decision. It also makes me happy to see how strong the team is looking for 2022 and beyond! The dream lives on!" - Mick Hannah
" It was an honor to have supported Mick for the last 10 years with the help of so many hard-working people from sponsors, staff, friends and families around the world.
When we started working together we both had huge challenges facing us and it feels incredible looking back that together we have been able to conquer those challenges one after another throughout the year.
It's not easy to retire from racing your heart out at the world cup for 20 years so when Mick told me about his new opportunities, it was a no brainer to support him making this change towards a different challenge that will be best for him. In the end, we had an incredible time without regret so the whole team and myself will always be Sik Mik fans! " Fabien Cousinié
---
Norco Adds Fresh Talent For 2022 World Cup Campaigns
The Norco Factory Team is excited to announce three new athletes for the 2022 World Cup season.
Emilly Johnston, 19, will race the U23 category, joined by Elite Gwen Gibson, 24, as new members to the XC Factory program, and Gracey Hemstreet, 18, will be taking on the Junior Women's field in Downhill. Johnston, who hails from Comox, BC hopes to build on a highly successful 2021, which culminated in a U23 National XC Championship title.
"Following in the footsteps of Catharine, Haley and Jenn, I've always had so many women to look up to," she said. "I'm really working hard to get to the top level and being on the Norco team is absolutely the best way to get there!"
Gibson will be stepping up to the Factory XC squad after 8 years as a Norco privateer, launching her jump to Elite in 2022. Hailing from San Diego, CA, the 2022 season holds great potential for her based on the momentum of three top-10 World Cup finishes at the tail-end of 2021, including a career-best 4th place in Snowshoe, West Virginia.
On the DH side, Hemstreet put in extra work to graduate early from her Sechelt, BC high school, freeing up the time she needs to improve on her already impressive 2021. Hoping to build on 2021 success, included podium finishes at both the 2021 World Championships in Val di Sol and the Lenzerheide World Cup stop, she has high hopes for 2022.
"My goal this year is to win a World Cup event – and I'm really excited to ride some of the venues I haven't been to yet," she said. "I'm really excited to ride in Fort William – it's so legendary – and I think Leogang is so much like the terrain I ride at home. I think I have a really great chance there!"
"These three women have proven themselves inside and outside the tape, and we're so excited to have the energy and amazing potential they bring to the team," said Kevin Haviland, Norco Factory Team Manager. "Our goal continues to be providing opportunities for athletes to grow and compete with us on the World Stage, and this year is shaping up to be a great one."
Emilly and Gwen join Canadian XC Olympian Peter Disera and second-year Elite Sean Fincham, as well as Carter Woods who returns to U23 following a fourth-overall finish last season. Gracey will be accompanied on her World Cup travels by Norco's Elite DH squad, including veteran Sam Blenkinsop, and Western Canadian compatriots Henry Fitzgerald, Lucas Cruz and Elliot Jamieson.
---
Ibis Launch New Component Brand and Wheel Line
Introducing the Send rims and wheels from Blackbird, a new component brand from Ibis Cycles. When we set out to improve our industry-leading Ibis aluminum S35 rims our mission was simple; eliminate pinch flats and keep the tire sealed no matter what you hit. Pinch flats occur when you hit your wheel hard enough to "pinch" the tire between your rim and that rock or root that you didn't see coming. Hit hard enough and the edge of your rim, the bead wall, will slice clean through that brand-new tire you just installed.
To eliminate pinch flats, we designed our bead walls with a hollow box section profile to remove the sharp edges and create a broad contact point with the tire. This box-section results in a stronger bead wall that doesn't slice tire sidewalls and it doesn't add any additional weight. Our unique bead wall is used on both the Send 1 and Send 2 rims, but our Send 2 gets a little something extra. If you ride hard, you know you're going to dent your aluminum rims eventually and it's your rear wheel that takes the brunt of the damage. You can bend back a bead wall but dent your bead seat (where your tire seals) and you'll be walking back to the trailhead. You can't bend the bead seat back, which means you can't run your tires tubeless – at that point they're worthless because tubes are dead to us. To reinforce the bead seat on our Send 2 rims, we added a pair of ribs directly beneath our bead seat. The Send 2 gains 45g per rim because of this reinforcement but it is a small penalty compared to the weight of the insert you need to protect flimsier rims.
Are you looking for a lightweight aluminum rim with good strength? You'll want our Send 1. Need something a bit burlier? Choose our Send 2. Our Enduro World Series Team has been testing the Send 1 on the front and a Send 2 in the rear for the last two years. Four EWS racers, several EWS stage wins, three EWS podiums, one Swedish National Enduro Championship, and we've only had one flat on race day. Mission accomplished.
BLACKBIRD SEND RIM SPECS
6061 Aluminum
Intended use: Mountain Biking
Internal Rim Width: 35mm (Send 1 & Send 2)
27.5" Rim Weights: Send 1 - 543g, Send 2 - 590g
Single Rim MSRP: $99
29" Rim Weights: Send 1 - 565g, Send 2 - 625g
7-Year Warranty
Single Rim MSRP: $99
Available on launch day
BLACKBIRD SEND WHEEL SPECS
Front Rim: Send 1
Rear Rim: Send 2
Intended Use: Mountain Biking
Internal Rim Width: 35mm (F/R)
29" & 27.5", Boost Only
Wheelset Weights (with XD Driver & Rim tape): 27.5" - 1939g, 29" - 2060g
Ibis Logo Hubs
32 Spoke Sapim D-Light J-bend Spokes
3-Cross Lacing (F/R)
7-year warranty
Wheelset MSRP: $529
Shipping on Ibis bikes beginning mid February
---