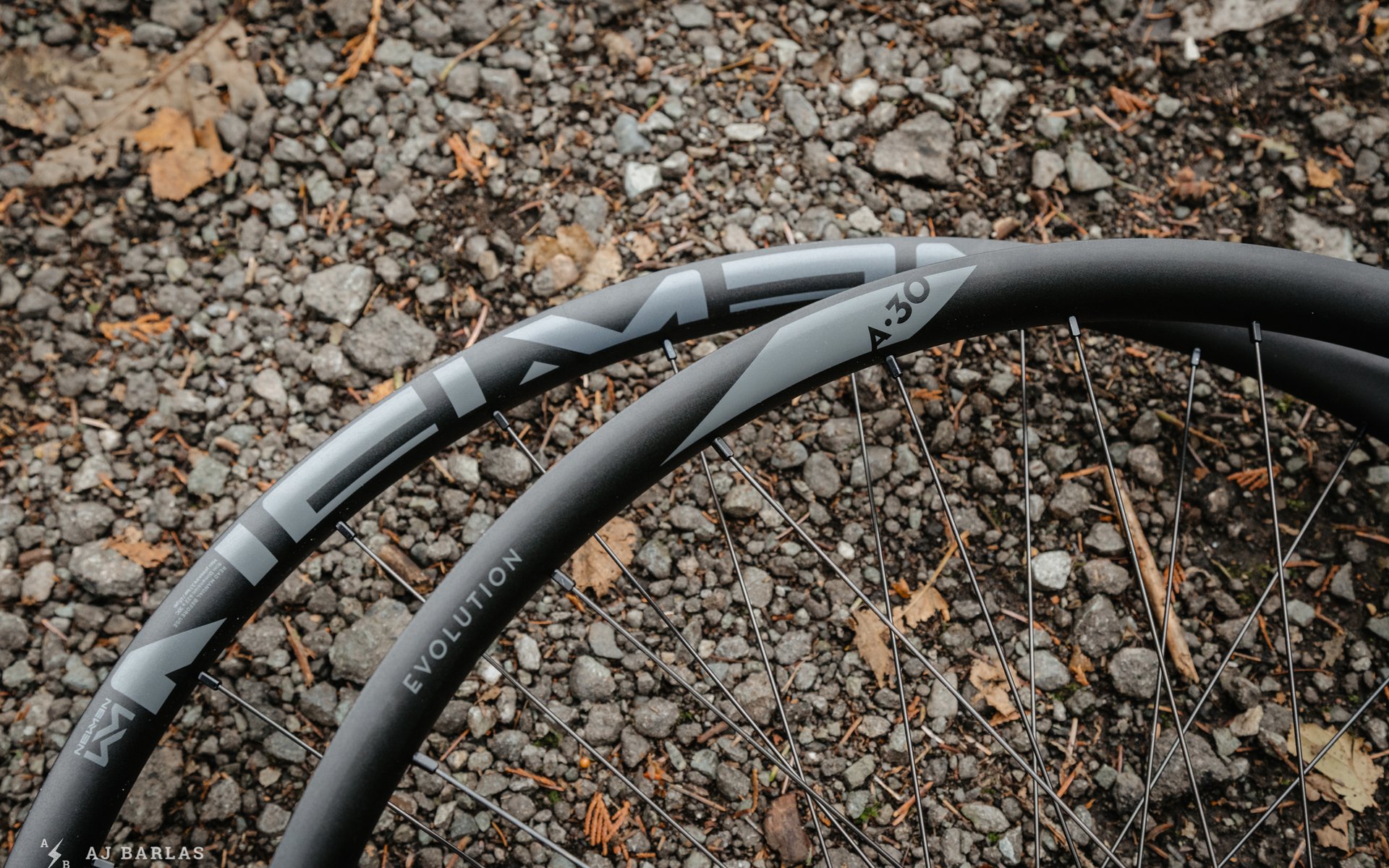 Long Term Review Video
Newmen Evolution SL A.30 Wheel Review
Newmen Components is starting to attract some fans. That attention is the result of the small German brand's quality components and their unique solutions to common mountain bike problems. Newman's A.30 wheels feature a patented concave nipple washer that's said to better distribute force throughout the wheel. All 28 spokes front and rear are the same length, so you'll only need a few spares on hand to get out of a jam. The wheels also feature a slight flare to the rim sidewall, in an effort to increase durability and help prevent pinch flats.
And durable they are. These wheels have spent almost five months on my bike and for whatever reason they've hit the ground through my Maxxis Double Down tires more than usual, without sustaining any visual damage. For their 1,789-gram weight (w/ the Shimano Microspline driver) they've remained less blemished and bruised than previous alloy wheels I've owned or tested. The only other alloy wheels that have survived my testing without folded sidewalls were the Spank 359/350 Tuned Vibrocore but they're a full DH wheelset that weighs 2,212 grams with an XD driver.
Highlights
28 Sapim D-Lite straight-pull spokes front and rear
6-hole disc brake mount
Star Ratchet freewheel (Now available with their new FADE Freewheel)

Similar to DT Star Ratchet but with a spring on the hub-side only rather than both the hub and driver-side

7075 aluminum
30mm inner width
Flared hookless bead profile
Weight: 1,782g w/ rim tape and tubeless valves installed / 844g (f), 938g (r w/ XD Driver)
MSRP: 698 EUR
Verdict
I've been left really impressed by the durability of the Newmen Evolution SL A.30 wheels. They've been subjected to more impacts than other alloy wheels I've tested in this weight range but they've been up for the task. When they did give a little, the hookless flared bead didn't fold and remained unscathed. The rim wall on the other hand now has a slight deformation but it's not enough to cause spoke tension problems. These rims are tough.
Trail feel has been great and the wheels are comfortable to ride. There's no fighting with the bike and they track well. They're not the stiffest wheels, especially with only 28 spokes in the rear, but they are stiffer and have held their shape better than the Roval Traverse aluminum wheels I tested some time ago. Testing back and forth with the Spank wheels, I found the Newmens offered a more predictable, smoother ride while the Spank's stiffer wheel – a World Cup DH wheel, remember – tended to get jostled about in comparison.
The Newmen A.30 wheels offer a comfortable ride without a flimsy rim. They'll take a punishing when the terrain gets nasty and offer some great features like the single length spoke for the entire wheelset. If alloy wheels are of interest, these come highly recommended.
More on the Newmen Evolution SL A.30 wheelset is available on their website.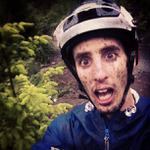 AJ Barlas
Age: 39
Height: 191cm/6'3"
Weight: 73kg/160lbs
Ape Index: 1.037
Inseam: 32"
Trail on Repeat: Changes as often as my mood.
Current Regular: Every test product spends time on Entrail