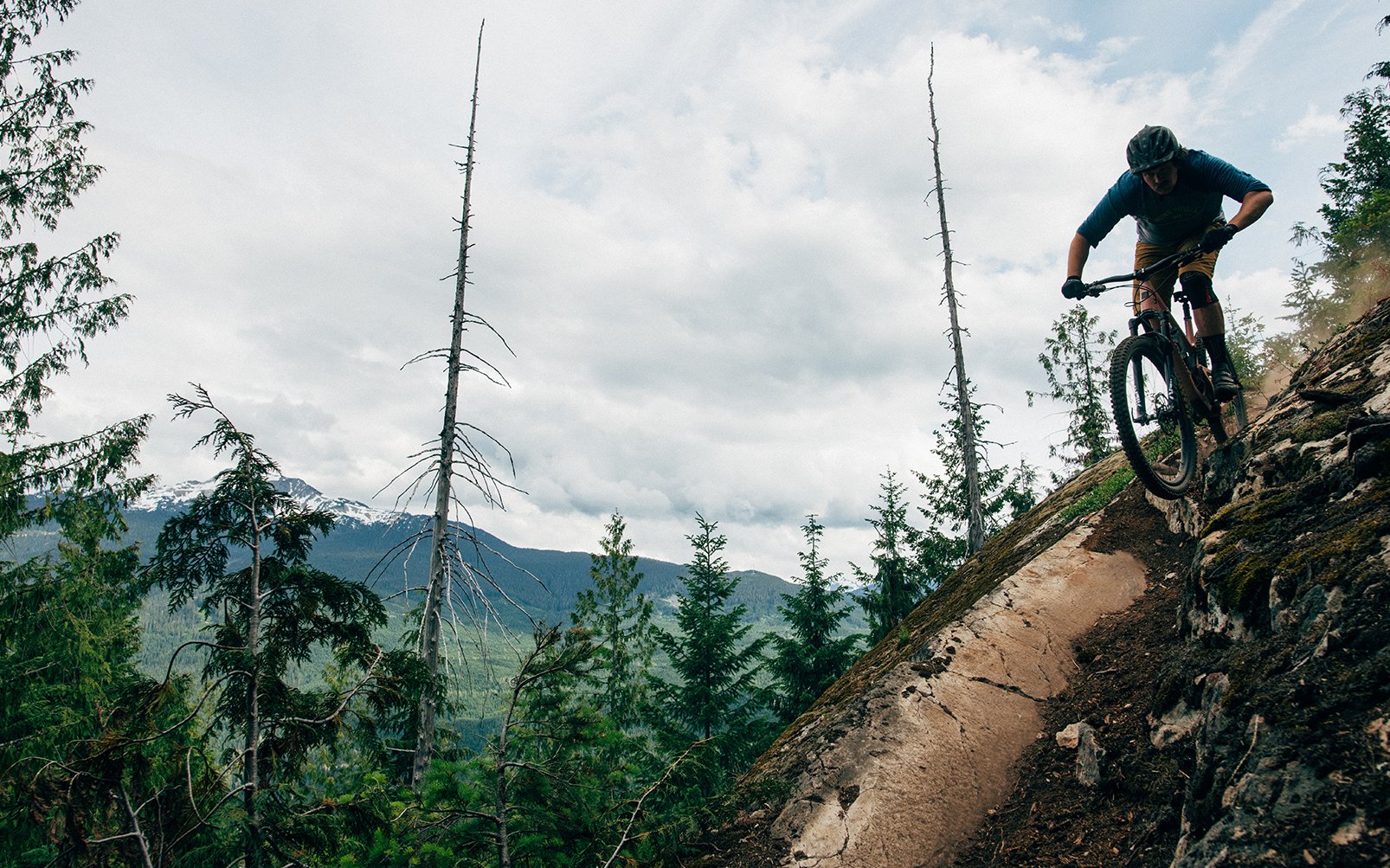 Shorter but Longer, Faster but Easier
The New ROCKSHOX REVERB Stealth Ridden
When Rockshox let the original Reverb Dropper... drop in 2010, it was the best you could get. The hydraulic action was smooth and mostly reliable (if you weren't riding in winter) and it was far more refined and elegant than the venerable Gravity Dropper. Of course it wasn't always reliable, and for the Stealth version, which was also a huge leap forward when it arrived in 2015, there is a multi-stage bleed procedure involved and part of that process should occur every time you remove the post from your frame.
In recent years the Reverb has taken a little bit of a beating. Simple and inexpensive cartridge-based posts with cable actuation have crowded the market, and most consumers appreciate the ease of use and installation as well as the low maintenance of many of these products. They are generally less expensive than the Reverb as well. Giant, Specialized and Trek make their own posts for many price levels, and while the Reverb is likely still the best selling dropper on the market, the pie is sliced much more thinly today.
No Wires - Only a Hose
Rockshox recently responded with the Reverb AXS wireless electro-post, but that sits at the ultra premium end of the market at 800 USD. It's also the easiest and fastest post to install by a long margin. Clearly many of the new-fangled guts are shared by both posts so it's no surprise they were developed in tandem.
The highlights of the new post are:
Minimal length for maximum drop. New shorter overall post length allows fit of a longer travel dropper on more bikes.
What goes up fast, comes down even faster. New internals decrease the amount of drop force needed by over 50%.
New grease, a new Internal Floating Piston (IFP), and new Reverb Serene Fluid developed by our friends Maxima all come along for the ride, reduce friction, and result in faster actuation and return speed in all conditions.
New Vent Valve technology, a simple and reliable built-in service solution without disassembly of the seatpost.
New Longer travel post options in 175mm and 200mm.
Stack is now Important
The relatively recent evolution of bike geometry has put many riders on larger bikes than ever. If you are someone with a long ape index (arm length vs. height) you might find that you can't lower your saddle enough to get full dropper extension. To deal with this companies have been working on shrinking posts, both in overall length and in stack numbers. Stack is very important if you find yourself needing to slam your post to get full dropper extension and if you want the saddle to be as low as possible when fully lowered.
New ROCKSHOX Reverb Stealth by the Numbers
I'm currently testing a bike that came with a new Reverb so I have six rides experience on the 175mm version. This also gave me the chance to take my own measurements.
175mm post measurements
Extended Stack 223mm
Effective Length 467mm
Overall length (including barb/fitting) 497mm
Max Extension 387mm
Compressed Stack 52mm
Minimum Insertion 80mm
The 170mm Reverb Stealth B1 was 480 mm in effective length so that's a nice reduction. The extended stack is 10mm longer than the OneUp 180mm post (20mm longer when the OneUp is shimmed to 170mm), and the compressed stack is 19mm taller (213, 203 and 33mm respectively).
Service
The new post benefits from a simplified bleed procedure (I haven't bled one yet) and a much longer service interval. A complete service is now recommended at 600 hours vs. 200 for the current post. Other intervals were not included in our information package but the recommended interval for the hose and remote bleed as well as replacement of other wear items (keys, seal head etc.) is 100 hrs. Hopefully that number has been extended by a similar factor.
Taking a page out of BikeYoke's book, the new Reverb incorporates a 'Vent Valve' to allow you to release any air that makes it into the oil side of your IFP. This is a quick job that involves removing your saddle, the valve cap and then depressing the saddle and actuating the Vent Valve. Reverb AXS also incorporates this feature but the release is at the bottom of the post so you can leave your saddle bolted in place.
Action
One goal with the new Reverb was to reduce friction to allow the post to drop with less effort/weight. RockShox tells us this was accomplished using a different grease, by redesigning the IFP* (internal floating piston) and by co-developing 'Reverb Serene Fluid' with Maxima. The post does indeed move more easily and I find the action compares quite well to the OneUp 210mm post I'm also riding right now. The new Reverb still requires slightly more force but the difference is small. The action could be a little smoother on the post I've been using, but it actually arrived with a few tiny but visible stanchion scratches.
*a secondary benefit of the new IFP is the ability to lift your bike by the saddle without it moving
The 1x remote has a nice long lever and it works very well. It seems to me that actuation takes less throw than in the past. The throw is even shorter with the OneUp using a Shimano XTR remote, but that makes sense given the 1x lever is much longer. The actuation felt natural and easy and the switch back and forth between the two posts was seamless.
Questions
Until I get this post in cold weather I'm reserving judgement. Early Reverbs were terrible in the cold and the most recent one I had on a bike got very slow when it got cool and positively glacial when the mercury really dropped. I look forward to seeing the procedure and giving the new bleed procedure a try. I can't imagine it approaching the ease of swapping a cable, and it certainly has the potential to be messier, but perhaps the gap has narrowed.
Specs & Price
Post Diameter: 30.9mm, 31.6mm, 34.9mm
Travel: 100mm, 125mm, 150mm, 175mm, 200mm
Post Length: 301mm, 351mm, 414mm, 467mm, 519.5mm
Remote: 1X, Standard (L-Below, R-Above)
Standard Remote: 349 USD / €390* / £345*
1X Remote: 399 USD / €445* / £395*
*INCLUDES VAT
Some variations of this product are not available for purchase and are installed on bicycles as Original Equipment only. See your dealer for details.
Below you'll find info from Rockshox about the new Reverb