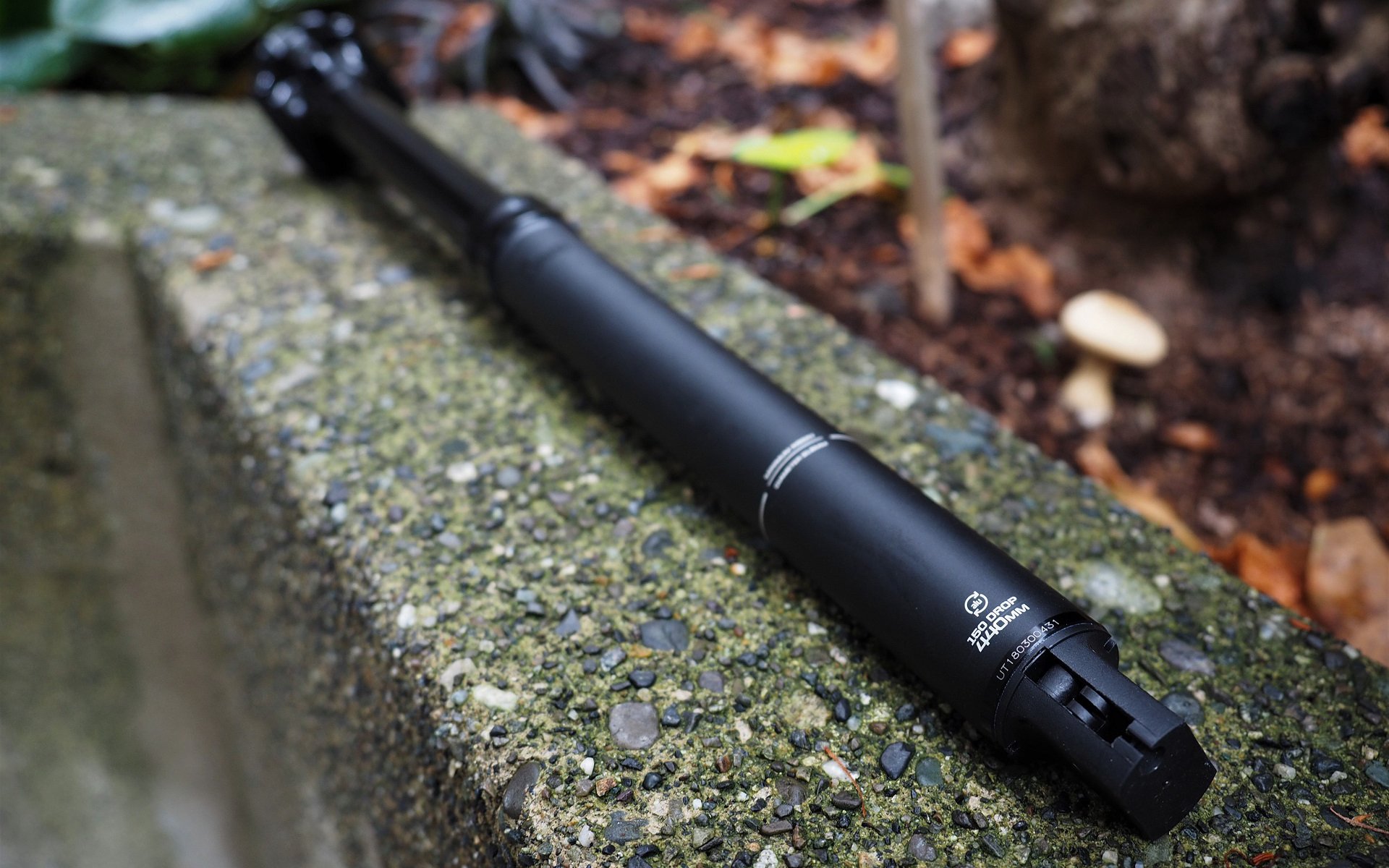 Teardown | First Impressions
The NEW Bontrager Line Dropper Post
Line Items
I'm conflicted about the new 150mm Bontrager Line dropper post. On the one hand, it's very reasonably priced, at 250 USD for the post and 50 USD for a replacement cartridge, it includes an ergonomic remote, it has a 2-year manufacturer's warranty, travel is easily adjustable with spacers, and it uses a simple Wintek cartridge layout which makes it very quick to service.

On the other hand, my experiences with the first generation Line posts were abysmal. Each one I engaged sounded like it was rubbing itself raw whilst gargling ball bearings, while my experience with the very affordable Line Comp wheels was excellent and it's clear Bontrager is pushing the performance of value-priced components. Then again, this post sits between the X-Fusion Manic and the Crankbrothers Highline; two well-priced, reliable performers with the same basic layout.
While my e*thirteen TRS+ has a bit of shaft slop, even when fresh, the Line has ZERO shaft movement. It's the tightest post I've ever felt. This will presumably open up a bit as the post breaks in, or at least it hopefully will because out of the box the cartridge is overcoming a fair amount of resistance. None of that resistance is seal friction however and the shaft glides smoothly through the main seal, it's simply that the big plastic guides are a tight fit. 

From the perspective of both the rider who doesn't do their own service and bike shops, I think cartridge designs like the Line are the best option. It's not a matter of price as much as downtime. I can swap the cartridge in this line post and lube the seals and keyways in less time than it takes to change a rear tire flat with some axle designs. It's a while-you-wait service job. Being able to walk in with the post, go grab a coffee, come back and then ride in the same afternoon presents huge value. That, of course, assumes parts availability. But with an SRP of 50 USD, there is really no excuse for your local Trek dealer not to have a couple of extra cartridges in stock to do quick swaps whether it's a matter of service or warranty. 
This is a conversation for another day, but I think too few riders factor down-time into purchases. In theory this Line post, with the support of Trek's dealer network and online presence, should represent very little downtime compared to many other posts. 
Travel Adjust
The combo of usable seat tube length, the minimum insertion measurement, and inseam make a 150mm dropper post unusable for many a rider and bike combination. The Line post makes it clear that Bontrager is paying attention to this by including the simple tool-free ability to reduce the travel and extension. 
There are 10mm and 30mm spacers available, which turn the post into a 140mm or 120mm dropper.  
Weight aside, buying the longer option and reducing it leaves future options open. Especially for a rider who may want to transfer the post to their next bike. 
Teardown
As with the X-Fusion Manic teardown, here, and the Crankbrothers Highline teardown, here, this is job that anyone can do. Where the Manic and Highline require a vice or strap wrench to remove the base, the Line unthreaded easily with my hand on the shaft and an adjustable wrench on the base. Up top is a hex key. In other words, the mountain biker who doesn't have the necessary tools is as rare as a dirt jumper in lycra.
Basic maintenance involves simply dropping the lower tube and then cleaning and greasing the keyways and seals. The cartridge does not get touched until it stops functioning properly, at which point it is recycled and replaced. 
If I lived somewhere remote I'd consider buying a second cartridge to eliminate down time when replacement time comes along. Living in North Vancouver, any of these cartridges should be readily available. When buying a post from a shop it's always worthwhile to ask whether they service it in-house and what parts they inventory.  
First Impressions
The Bontrager Line dropper goes up, comes down, and stops anywhere in the middle. In other words, it fulfills the basic duties of a dropper post to a T. It even looks pretty decent doing it. It isn't fast like my e13 TRS+ but it is fast enough that the majority of riders, and probably racers, are going to be happy with its performance. 
It's smooth-ish out of the box and getting better every ride, although I am tempted to sand down the keyways just a touch to accelerate the process. The trade-off is that it's the tightest dropper post I've felt, in the same category as only the BikeYoke Revive, while not matching the smoothness of the German option when it comes to smoothness. 
If I was buying a Trek, I'd be happy to give the new Line a shot. Aftermarket, if Trek's massive global dealer network is stocking cartridges, seals, and keyways - all cheap parts - there's a real argument to say it's the best-supported dropper on the market, which adds value to the already low price. 

The post is already much smoother after a couple rides and shaft-play remains zero. I'm going to wait for the post to break-in and make sure it survives a thorough test period before commenting further on how it compares to my favourites. 

For more information please check out the 250 USD Bontrager Line post on Trek's website here.