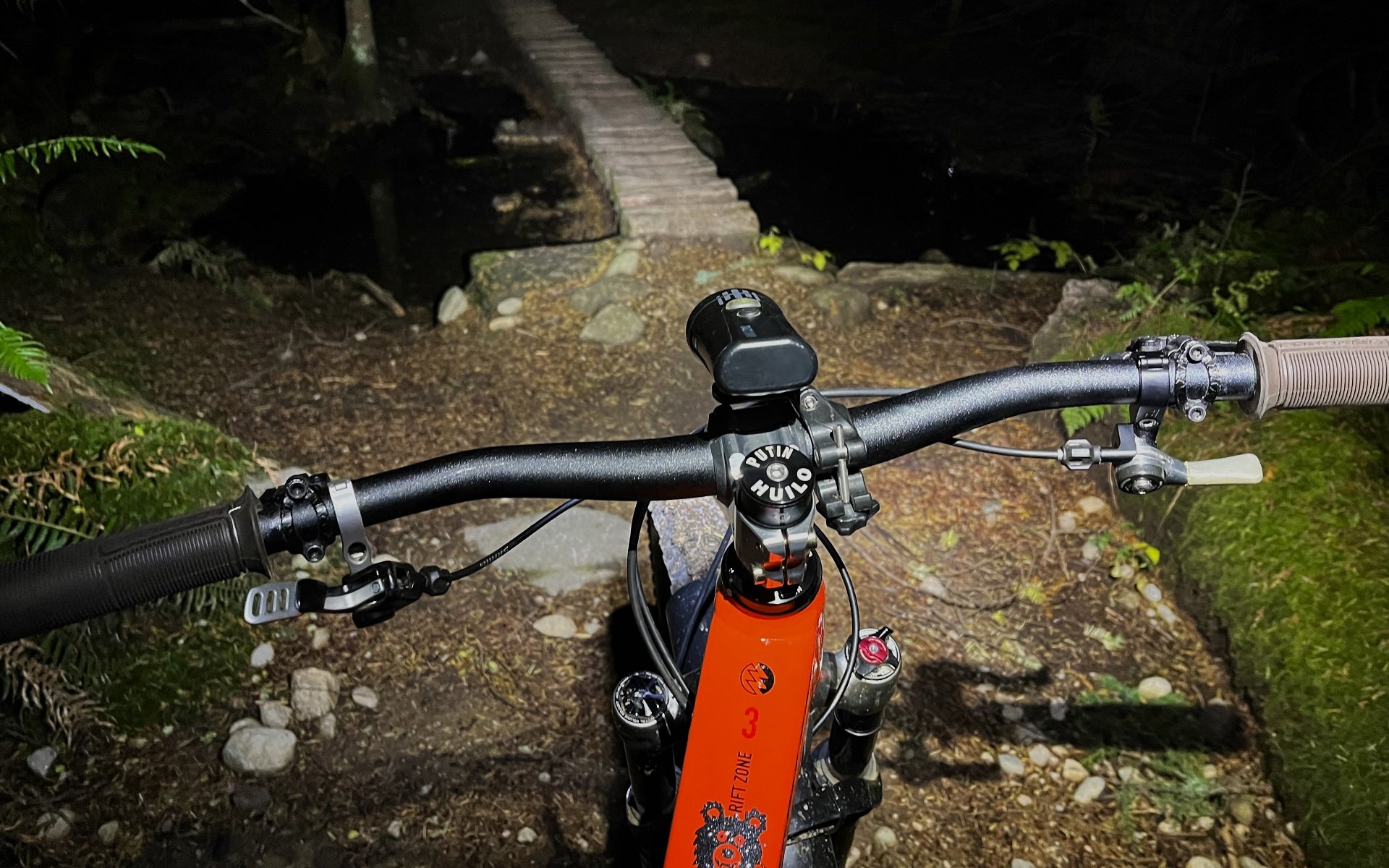 EDITORIAL
Never Charge Alone
Normal Charging Procedures
My daughter and I go night riding a couple of times a week for five to six months of the year. My wife commutes on her bike almost every day. Between the three of us, our arsenal of light systems is deep and some days we can be charging six front lights and a few rear blinkies at a time.
Every one of those light systems gets regularly used in the pouring rain. A few of them have had more than one unplanned embrace of the rooted and rocky North Shore trail surface. We recognize the risks of a battery being compromised and we have some stringent charging rules. We only charge the lights when we're home. We charge with the lights on a metal baking sheet or glass stove top. There's a small fire extinguisher nearby.
Paranoid much? On top of the fact that I read the news, I've dumped a fire extinguisher into a burning 8-cell lithium-ion light battery after it went full thermal runaway during charging. And if Ian is reading this, yes I still remember that you ran out the front door without so much as a heads up that your workbench was aflame.
Expectations Vs. Incident
How long should a cycling light system last? I've never seen a company publish any information on the subject. In my experience, the battery degrades past a usable runtime before anything else becomes an issue. That's usually after years of use. When a light that used to run for an hour-thirty on high will only dish out 45 minutes it's probably due for retirement.
An exceptional case, was my Light And Motion Seca Comp 2000 that decided to end itself after having only been in use for a little over three years. It's an abnormal end compared to the other light systems I've had from Light And Motion (L&M), NiteRider, Bontrager, and Blackburn but I understand that shit happens when you take batteries out into dank, dark, dreary forests. I'm not targeting this specific product, rather I'm advocating better charging practices.
I was working on my latest NSMB submission with my lights charging on the stovetop when I started doing the math on how long my Seca had been flashing plugged in. At least an hour longer than the regular 4-hour charge time with a Micro USB fast charger, maybe two? But the light was still flashing in charge mode.
With my paranoia well established, I walked over to check on it and the light was so hot to the touch that I put on an oven mitt to comfortably unplug it. After letting it cool for a few minutes I turned it on to test it. First, the indicator glowed green as I would expect. Then after about 5 seconds, the indicator started flashing red, and curling tendrils of vapour started lazily folding out from around the lens. I shut it off immediately and retired it.
I love the Seca 2000. It's a fantastic bar-mounted light and the current sale price of 170 USD is very reasonable for the runtime, beam pattern, and brightness. I've also only had good experiences with Light And Motion products in the past. The Clairebarian and I have both put this unit hard into the ground on more than one occasion and it's been out on the road in multiple atmospheric rivers on the control arm of my old cargo bike.
In other words, it had a hard life and I'm not claiming that it owed me anything. Rather, my takeaway is that if shit can go sideways with a top-quality light that's only a few years old, it can happen with any light system and indeed any battery I take into the forest with me.
Never leave them charging alone.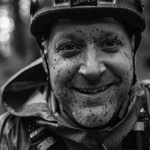 Andrew Major
Height - Steve Buscemi-ish
Wait - Patiently
Ape Index - T-Rex
Age - The same as DOS
Favourite Trail(s) every week - Pipeline (thank you Ken!) to Lower Crippler (thank you Andy!)
Favourite Song(s) this week - I'm Your Man. Nick Cave (covering Leonard Cohen)
Favourite Colour - Cosmic Lilac
Bar Width - It depends
Reach & Stack & ETT - It depends
Crank Length - 175mm except when it's 170mm
Wheel Size - Hot For Mullets