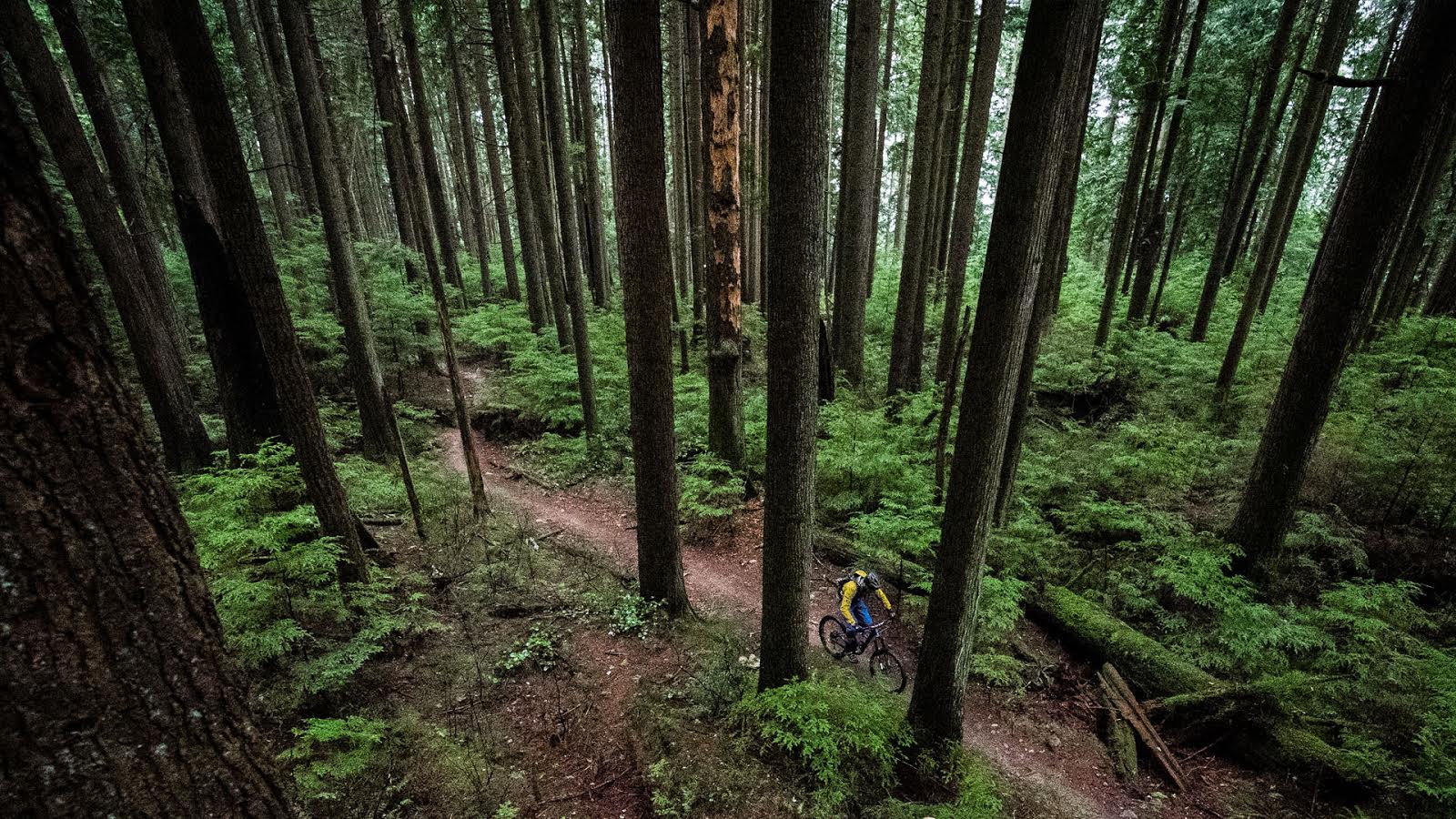 Naked on Quadra – Part II
This is Part II of our interview with Sam Whittingham of Naked Bicycles. In Part I we chatted about his custom frame building work, and now we get into his exploits in land speed records. Down the rabbit hole we go…
---
NSMB: Shifting gears here. Your speed records really piqued my curiosity when I started googling the subject. Speaking technically, you hold the land speed record for human powered vehicles. In other words, you're the fastest self-powered person on earth. How did this all start?
Sam: George Georgiev saw me in a bike race when I was about 18 and convinced me to try the crazy world of Human Powered Vehicle racing. I have been hooked ever since and always teamed up with George. The 200m is the granddaddy of the records. It is basically the "how fast can you go" record. The other short distance records are not that important in my mind, they basically say the same thing. The 1 hour record, which I have held several times, is also very meaningful. This record is very important in the standard bike world so it is a good comparator.
NSMB: Here are the records you currently hold:
Men's 200m Flying Start – 82.819 mph, 2009
Men's 500m Flying Start – 62.34 mph, 1999
Men's 1000m Flying Start – 79.79 mph, 2001
Men's 1000m Flying Start, Multiple Rider – 63.73mph, 1993
Men's 1 Mile Flying Start – 78.64 mph, 2001
Men's 100 km Standing Start – 55.62 mph, 2009
Men's 1 Hour Standing Start (distance) – 56.29 miles, 2009
I think that's all of them. My favourite comment off the Youtube video is "4.7 more mph and he would have gone back… to the future"
I'm trying to wrap my head around how this is measured, with the faster speeds being over shorter distances. Can you explain a little bit?
Sam: OK, a little primer on how the speedbike events work:
All events are self-start. You are allowed a helper to stabilize you for the first few metres but no more. After this, you can have NO assistance from gravity, wind, drafting etc… The entire 5 mile course must be virtually flat. Because there is no such thing as perfectly flat, a downhill of up to 2/3 of one percent is allowed.
For the sprint events, we use a course 5 miles long. At the end of this is the final timing tape. 200m before the final tape is the 200m timing tape. 1000m before the final tape is the 1000m timing tape, etc… Speed is calculated from the average over each measured distance.
So it really requires good pacing over the 5 miles to hit that final measured distance at max speed. I can see a bit of overlap then between the 200m, 500m and 1000m – probably the reason why your 200m is fairly recent and the others are a bit older.
In the early days of the sport when speeds were slower, the longer sprint distances of 500, 100 and 1 mile used to be challenged separately because it required a different effort. Now they don't really mean much because you kind of pick those records up along the way to a fastest 200m. Some years we don't even lay the tapes for anything besides the 200m.
NSMB: Gotcha. And the endurance ones, the 1 hour and 24 hour, are pretty straightforward?
Sam: The endurance events follow the same rules pretty much. All are standing start and clock starts when you start moving. The 1 hour and 100 km are very close now and so, like some of the other sprint events, the 100 km is becoming less meaningful. This is why, in my mind, there are only 3 records worth shooting for: 200m, 1 hour, and 24 hour.
NSMB: Can you breathe with the bike all taped up?
Sam: Breathing is a problem. Some air comes in through the wheel openings and for longer events I have a small vent at the bottom of the windshield. Not very big but at 90 or more kph it actually moves quite a bit of air.
NSMB: Most people would assume you built your own bike for these speed and distance records but, surprisingly, that's not the case.
Sam: George Georgiev is definitely the main builder of the "Varna Tempest" speed bike. The partnership of George as builder and myself as rider has been a very successful one for 20 years so we don't fool with it much. I certainly have helped more and more in recent years. The other big record is the 24 hours. No intention to do this yet, but maybe sometime in the future as I get older and trade speed for endurance.
NSMB: That's gnarly, 24 hours. Or the San Fran to LA record. Am I hearing that you might not defend the other speed titles?
Sam: As for defending my record, never say never, but I do feel like I have exhausted my physical potential as well as my mental drive to keep going. There is a Dutch team that is throwing ridiculous amounts of money and resources at beating my record. So far they have failed but they are getting close…
NSMB: Outside of the records, do you see yourself working other builders like George or companies like Xtracycle again? Any plans for expanding Naked Bicycles?
Sam: Working with Xtracycle has been a great experience. They have a great team of people and a good product. I was happy to help develop some new ideas. I have often thought of moving into a role as designer for a bigger company, but I know that would mean living behind a desk all day, instead of creating with my hands. This is the same reason we don't expand the business. I'm not ready to stop building and be a manager. Sounds horrible to me!
NSMB: Pfff, thanks buddy, sounds like my job, hahaha. So what are you gonna do, keep on keeping on? Rest on your laurels?
Sam: Ha! I'm never satisfied. There is always more to learn, more to discover, new trails, new barriers to topple. I don't tend to look back, unless to learn from a mistake. I do love seeing a bike I built years later with some serious road and trail patina blasted into it by a tired and happy customer perched on top of it.
NSMB: Sam, thanks so much for giving us a glimpse into your world. You really are a one-off kinda guy and it's been fascinating to learn about aspects of the cycling world that I wasn't even aware of. Best of luck of luck and cheers!
---
Sam seems to be creating great stories no matter what he's up to. Keep up with his projects at timetogetnaked.com…