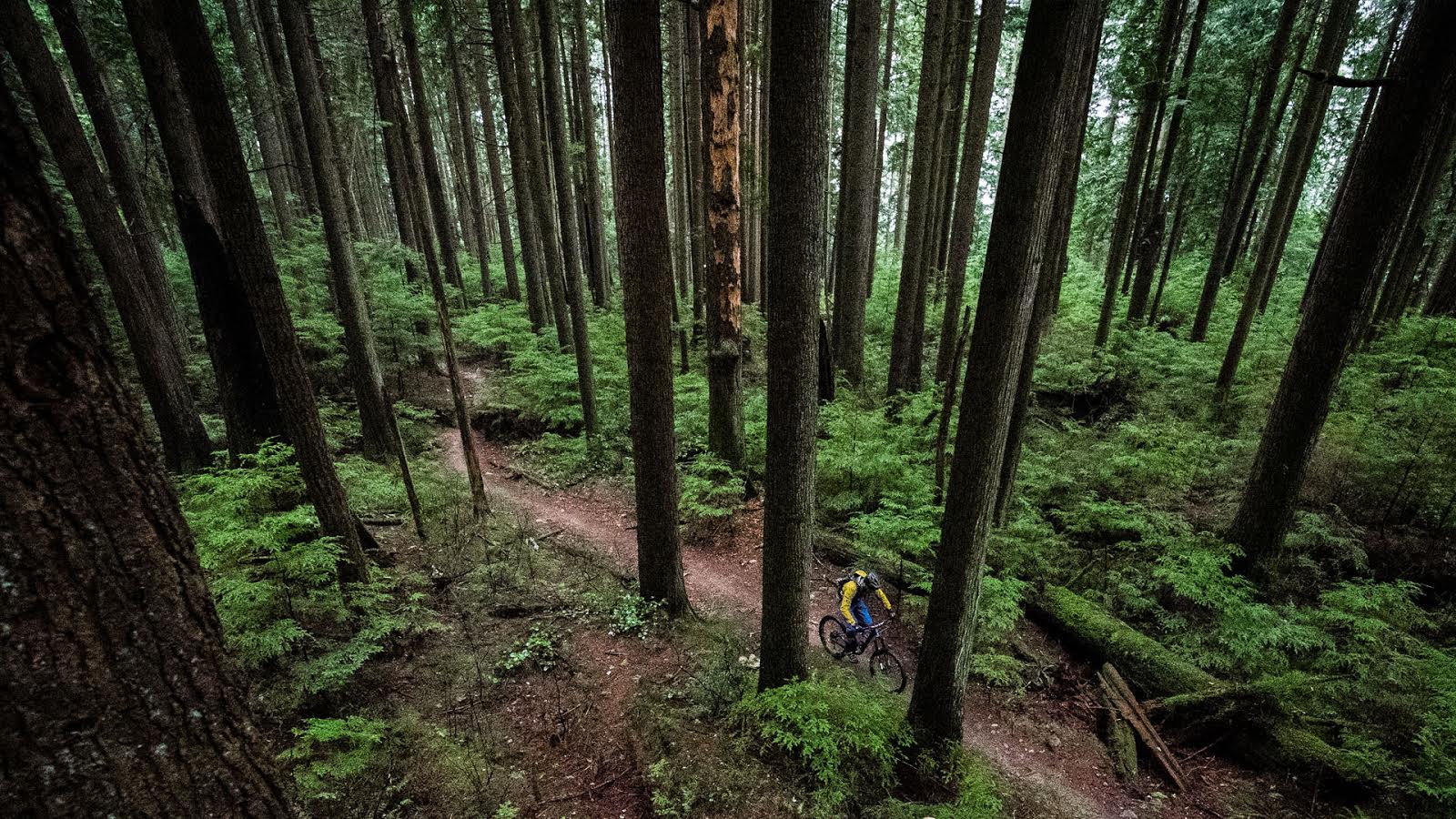 My Pedals Are Better Than Your Pedals
Originally published (at first with a different and unfortunately chosen, name) October 22nd, 2014
I keep trying to convince myself it didn't push me over the edge. By the time someone called my flat pedals 'faggotty-ass' I was already considering a return to clipless. (Note – to be clear – I do not use this kind of language, nor do I approve of using sexual orientation as a slur). In fact, because of my stubborn Scottish temperament, the comment may have slowed my move back to clipping in. I wanted to continue standing up (on sticky rubber) to the elitism that can be rampant in cycling – and that I have often been guilty of. We riders frequently believe there is one right way to do almost everything to do with mountain biking. Choose a wheel size, or a pedal, and be a dick about it.
Time has mellowed me but in the past my Scottishness made me stingy, close-minded and cynical about the-next-big-thing. I resisted ditching my toe clips from the 80s and then pushed back against SPDs when they first appeared. I lengthened my pig-headed streak when, as freeriding was negotiating its awkward infancy, flat pedals began their heyday. After that I dug in, sticking primarily to flats off road for the next 16 years, long after most riders I know.
The quest to figure out a better way to securely attach shoes to pedals, while letting you escape when things go haywire, is as old as the bicycle itself. The first clipless model was patented in April of 1895, just a year after ball bearings first appeared in pedals. Like SPDs they released with a twist – but it took a twist to get in as well. 1895 had more to offer though and in April a suction cup pedal was invented along with a second clipless pedal in August, this time with a recessed cleat. (according to the Speedplay pedal timeline, in 1895 there were two US patent offices, "one for bicycles products and one for everything else"). Magnets weren't tried until 1897 but it wasn't over; Mavic made a magnetic pedal in 2009. And the quest hasn't stopped since. The fact that many of us are torn between flats and clicking in suggests the pedal will continue to evolve.
In 1991 Alex, Mike and I filed into Robson Cycles on Fir St. in Vancouver to buy matching sets of Shimano 737 pedals and top of line shoes. Keith Whittaker, one of the shop owners and my boss for a short time, told us he'd give us a discount for our triple purchase. He was lamenting his math by the time we arrived, and he probably still is today, but he kept his word and we were off. I have a vague and highly unreliable memory that we paid $164 apiece.
We took our bounty to Alex's place on Coleman street, near the gate on Mt. Fromme, and there we installed cleats and pedals before cruising boisterously up the fire road. We knew crashing without releasing was inevitable on our first ride, so Pipeline wasn't the best trail choice, but we were young and rendered stupid by testosterone. There were a few hard bails – I tumbled clumsily off a bridge and into a creek without releasing – but by the end of the ride turning our heels out was becoming instinctive.
My career as an awkward, skinny-riding, drop to flat specialist began after I had picked up those bulk-purchase 737s. Clipping out became natural and, while my frequent falls were often worse than they might have been, I liked the security of being attached to the bike.
My buddy Trevor Hansen was the first to try and talk me into flats. I didn't see the appeal at all but one day at the Woodlot, a riding area not far from Vancouver, I gave them a go. At that time the Woodlot had some of the most imaginative and challenging trails around and our favourite, the Crazy Carpenter, began with a series of 6-footers to flat, spiral ladder bridges and lots of skinnies. A teeter totter on top of a fallen log that was 6 feet in diameter was one of the less intimidating moves. Half way down I was hooked. Being able to toss a foot as an outrigger was a revelation, as was sliding my foot up the pedal to prevent drop-to-flat ankle injuries. Trevor was right and I was an immediate convert.
In those days, before Five Ten saved the day, pedal grip was terrible. When I found a shoe that did a decent job I bought two pairs. Crappy bearings, heavy, overbuilt cages and easily sheared pins (that were difficult to replace) were features most flat pedals shared circa. 2000.
Pedals improved slowly but Five Tens blew the lid off over night. Grip stopped being an issue the moment Stealth rubber made contact with even mediocre platforms. Pedalling improved, descending hit the next level and I started unrepentantly using flats for everything from Chilcotin epics to the Whistler Bike Park.
For a time I switched back to clipless on rare occasions when it seemed to make sense – but it was always a disappointment. I'd arrive at a media camp where the trails were sinewy and smooth and slap on some SPDs for the first day. I'd have a shit time, ride poorly and put them back in my suitcase for the rest of the trip. I simply had less fun clipped in so I forsook SPDs completely.
My reluctance to switch back had a lot to do with the downsides of clicking in. Clipless pedals are horrendous when you jump on your bike wearing flip flops – or anything but the right shoes – and hiking on slick rock or slime-covered logs is treacherous in clipless footwear. Even the best new shoes for clipping in are crap for hiking because of the slippery metal cleat that is rarely recessed more than a millimetre – and often not at all. Crashing is more likely it seems to me, or more accurately easier to avoid on flats, but that is open to debate. It's less controversial to contend that crashes are usually more punishing when you're clipped in.
I remember watching Stevie Smith on a great run in 2011 or 2012 (it might have been Leogang Worlds?) before he started clicking in. He nosed into something heavily but he rode the front wheel and managed to wrestle the rear wheel back to the ground. In my memory he shot his feet out to the sides to counter balance but that probably didn't happen. Everyone watching gasped but he held on and, because he'd lost almost no time, he ended up on the podium. I remember thinking he would surely have eaten shit if he'd been attached but we'll never know.
I had lots of reasons to keep the flat pedal faith but my health tipped me over the edge. A back injury that was slow to heal had slowed me down last spring and I was feeling like I'd take any help I could get. I felt restricted and uncomfortable at first, as expected, but after several months I'm mostly over the hump. The knowledge that I'm not going to slip a pedal at speed through a rock garden allows me to stay loose on the bike – which is faster and more fun. More surprising is the revelation that I'm more comfortable in the air. I feel like I've got more options for controlling the bike which gives me more confidence when I'm, very briefly, off the ground. My technical climbing has improved unsurprisingly and now that things have fallen into place I've been feeling really good on the bike in most situations.
Even a few months in, clipping in isn't as seamless as it was at the end of my first tour of duty – but I know it'll keep getting better. And aside from any time I've had to walk on hard surfaces, I've only yearned for my flats once, while riding TKO, one of the steepest trails in the B.C. interior (more on that soon). The soil was silty and forgiving allowing us to ride pitches that would be impossible in other areas, and I missed that planted feel of flats and the easy on and off security that tempers my terror. There were also a few log rides and elevated moves that I was too nervous to try while firmly attached to the bike. While it seems like I'm in for the haul on Shimano XT Trail pedals, a direct descendent of my 737s, my long tenure on flats will allow me to swap back and forth when I get the itch.
Did I buckle in the end, forsaking my individuality to be accepted by the cool kids? I'm reluctant to admit it was likely a factor, but this old interface that feels new has added more juice to every ride, so how I got here is hardly relevant. Everything I learned riding flats is of use now that I'm clipped in and I don't regret my platform time at all.
Whatever pushed me over the edge, the stubborn Scot in me is grateful for the intervention.
---
Any thoughts on pedals?