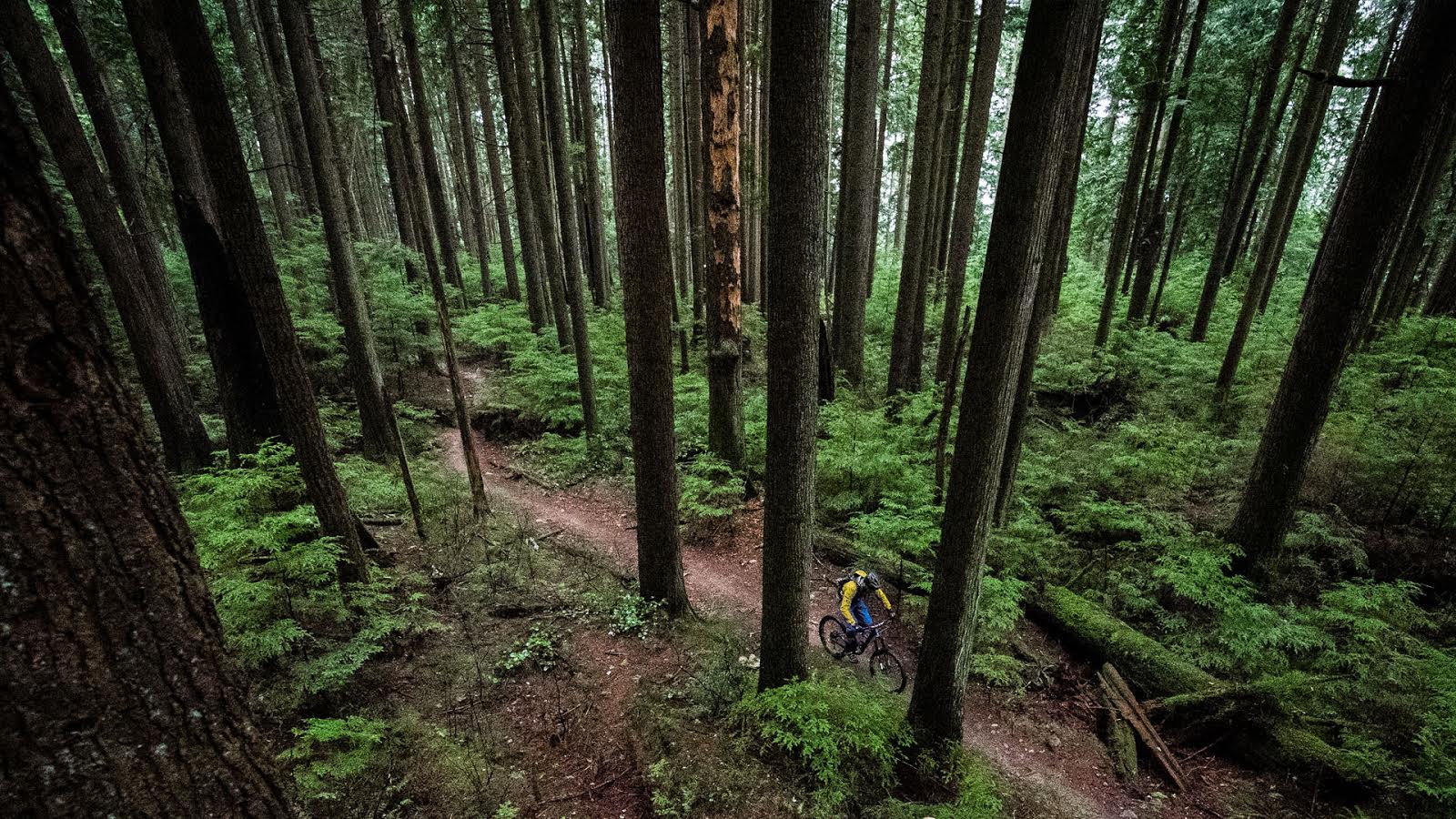 My Garmin Made Me Do It
Monday morning. Every time I get up from my desk, my legs wobble like Bambi on ice. Good thing I'm not on ice. I've climbed over 5500 metres in the past three weeks, but did 1000 of that just yesterday. I blame it on my Garmin.
My desire to ride this past few weeks has been pure: stoke for a new build combined with great riding conditions. I've been leaving the heart rate strap at home, and a couple rides ago, decided to change the blank field on my computer to another metric: total ascent.
This falls in line with what's coming together as a different way to push myself this year. Rather than trying to track individual rides or total distance ridden – my Garmin will do that automatically – I'm making goals for elevation gain. If an average ride nets me 500 metres of climbing, then I should be able to hit 5000 a month no problem. Maybe that's too low a goal…
Now it's easy to make the connection as to how I ended up in this wobbly state. After an already long day of pedaling Sunday I saw the number 875 on that new field – and there was a spark. January 5th and I could bag my first 1000 metre day of the year. While my riding partner attempted to communicate the idea of a death march to the dog, I just watched the number steadily climb.
However, the real reason my legs tremble is from an hour and a half in the torture chamber at Marx Conditioning – now three days ago. It's a familiar feeling and one I can expect to continue for the foreseeable future. As of tomorrow I'm back in group training twice a week.
I jump on the foam roller seeking relief for my sore hamstrings but am met with only searing pain. What do we do when we fall off the horse Derek? We get back on. Ugh. Right now it's hamstrings but rest assured when those feel good again, something else will be suffering. Greg Lemond takes credit for the phrase "it never gets easier, you just go faster" – and we know that rings true.
After writing what you just read above, I was lured out of the house by none other than my boss for a "quick and dirty" ride where I could get some photo work done as well. Cam and I try our best to combine working with riding and the weather is supposed to turn tomorrow – "it would be a crime not to" he said.
The plus side of the kettlebell-induced Bambi-on-ice thing is everything does actually feel better when you are turning the pedals. Sure, the muscles still speak up on occasion, but I feel normal on a bike – especially compared to the hobbling mess keeled over my morning coffee.
With summer-like dry conditions and the collective will to make the most of them, neither the "dirty" nor the "quick" occurred. Every time we had the choice to either curtail or extend our ride, the choice was made to forge on. Another 750 metres of climbing in the bag – this time I can't really blame it on the Garmin.
It may seem as though I've gone full robot, seeing only zeroes and ones and not having any fun. Well, I can assure you that all of that climbing has been countered with exactly as much descending on summer-dry trail. It's been a slice.
By the time you're reading this the rains will have already hit here. I'll once again be keeled over my morning coffee, itching to get on the bike where things feel normal. Good thing the Garmin is waterproof…
---
What keeps you going uphill?