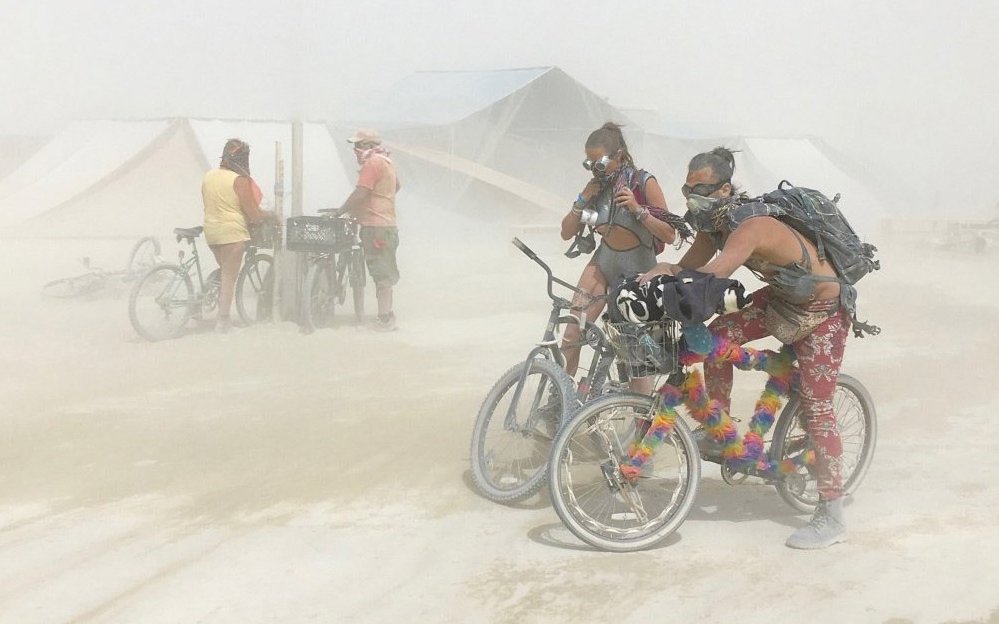 Beggars Would Ride
My Enemy The Sun
The first time The Sun came to hurt me, I was five years old. We had just moved down to New Zealand, and nobody really had much knowledge about the giant hole in the ozone layer that was perched invisibly up in the sky above the land of the long white cloud, slowly burning the pale skinned descendants of British colonists into a ruddy precancer. My parents sure didn't know about it, so off I went to play at the beach, coming home every day bright pink and with sand in my shorts. After a few outings like this, the melanin had been burned completely from my nose, and I was destined to wear the stigmata of white zinc oxide cream on my face for the remainder of my childhood.
The Sun had marked me, and has stalked me ever since. I am at the canary-in-the-coal-mine end of the sun-resistant spectrum. Fair-skinned enough that these days, if I stand outside on a bright summer day, my bald head can handle about five minutes of exposure before it turns pink. 10 minutes is guaranteed to cause pain. If I'm careful with building up exposure, I can get to the point where my arms and legs don't get too badly burned, but my face and head are about as sun-comfortable as a newborn albino baby's ass.
Those early years of zinc oxide creams gave way to a lifelong regimen of sunscreens; always trying to find one that didn't leave me feeling like I had been dipped in a plastic bag. Choice of sunscreen has shifted in time with whatever cultural zeitgeist has dictated is best at warding off The Sun's ultraviolet reach; zinc oxide to chemical based and now back to mineral based again all these decades later.
My batting average with sunscreen application and appropriate shadewear was pretty abysmal all the way into and through my twenties. Maybe it was vanity, maybe it was stubbornness, or maybe it was just stupidity, but I got sunburned. A lot. I had recurring dreams during my teenage years that an oral sunblock had been developed, where you could take a pill and become completely impervious to sunburn or skin cancer, but with the small side effect of having your skin turn iridescent green. I strode naked through my dreams, proudly shimmering like a hummingbird, while The Sun's damning rays reflected harmlessly from my beautiful armored body.
I would look awesome in a shimmering iridescent shade of green, by the way.
Mountain bikes entered the picture as I hit my 20s, and in addition to the application challenges of sunscreen, I now got to learn all about heat exhaustion from the perspective of a not very fast bike racer. Every summer etched into me a set of visceral memories; the rim of superheated pink sunburned skin where the elastic hems of Lycra shorts and jerseys ended, the road maps of sweat streaking the dirt caked upon shaved legs, the smell of dust and pine needles mixed with a scent that can only be described as "I am burning," the hot spots on my scalp where The Sun had cooked track marks into my head through my helmet vents, those Very Memorable few times where I overheated myself so completely that I became raving and nonsensical, feverishly weakened, my body thermometer broken for days afterwards.
There are racers who live for the heat, who say that their muscles really only start to loosen up and work properly once the mercury gets above 80 degrees Fahrenheit. I was not one of them. On those hot days, fidgeting on the start line, already sweating, I felt existential dread. It was exactly the same prickly-skinned, almost claustrophobic nervousness that I used to experience whenever someone proposed "a day at the beach." Summer bike racing made me feel very small and fragile at times. The itch to race eventually subsided, but I continued to get caught out in The Sun, and I continued to pay the price.
For the most part, I adapted as best I could to my inability to absorb sunlight or process heat. Don't push the pace. Get the riding done early, or late. Only mad dogs and Englishmen go out in the noonday sun (they say). Suck up that pride and cover thine skin. Long sleeves, gloves, do-rags, always carry a hat just in case you get stuck somewhere outside without shade. Hydrate, hydrate, hydrate… But still, every summer, like clockwork, around this time of year, I hit a personal wall. Mountain biking, this thing that I love to do, this sport that has had its teeth in me for so long now, this act that is so ingrained in my life that I have recurring dreams about floating endless wheelies, begins to feel like the LAST thing I want to do.
That I choose to live in the drought-prone, summer-scorched, fire-blasted and eternally dusty American West – one of the most inhospitable places on earth for ginger-haired, fair-skinned, part-albino mountain bikers – is an irony that I cannot rationally explain. It is also a choice that most people view with either scorn or derision: Scorn, as in, "move somewhere cooler, dipshit." Derision, as in, "you think you've got it bad, try living in England. You'll be begging for sunburn after a Yorkshire winter."
The grass is always greener on the other side of the fence (they say). Maybe so. In my case, the greener grass "over there" would imply clouds and summer rain, loamy soil, temps that rarely get into the triple digits,* if ever. From the other side of the fence, the grass over here would only be green for about a month each year, mid-March to mid-April, and would otherwise be bleached grey and dead by September, full of foxtails and stickleburrs, hiding rattlesnakes and covering beige dirt baked so hard that it may as well be concrete scattered with kitty litter. There is some small solace to be had knowing I am not the only one who has an adversarial relationship with The Sun, but at the same time, the news reports that so often crop up every summer about cyclists dying in the heat is always heartbreaking and all too close.
*38º celsius
My phone lit up with text alerts the other day, on the second day of a heatwave that kicked in last Friday and isn't likely to break until tomorrow. One of the text alerts was from PG&E, warning of the likelihood of rolling blackouts as the power grid attempted to shoulder the burden of millions of air conditioners cranking at full cold. Another was from the local firewatch, informing residents that current air humidity levels were dipping below 15% and that these are really good conditions for shit to catch fire, with the implication that this is not a really good time to flick cigarette butts out into the woods. And a third was from a swarthy friend inviting me to go for a ride near the coast, where it was "way cooler, probably only gonna hit around 90 degrees* today…"
*32 Celsius
Sigh. No. Thank you, but no. Instead, I spent the weekend indoors, sweating over some long overdue tire swaps and brake bleeds. Sunday night I dreamed of being iridescent again, for the first time in a few decades. I also dreamed of riding on a carpet of loamy soil, gently brushing through ferns as I rode beneath a canopy of towering conifers. The ferns were wet with dew, soaking my arms and legs as I brushed through them, cooling my bare, sunscreen free limbs as I pedaled.
Not today, Sun. You don't get to kill me today.