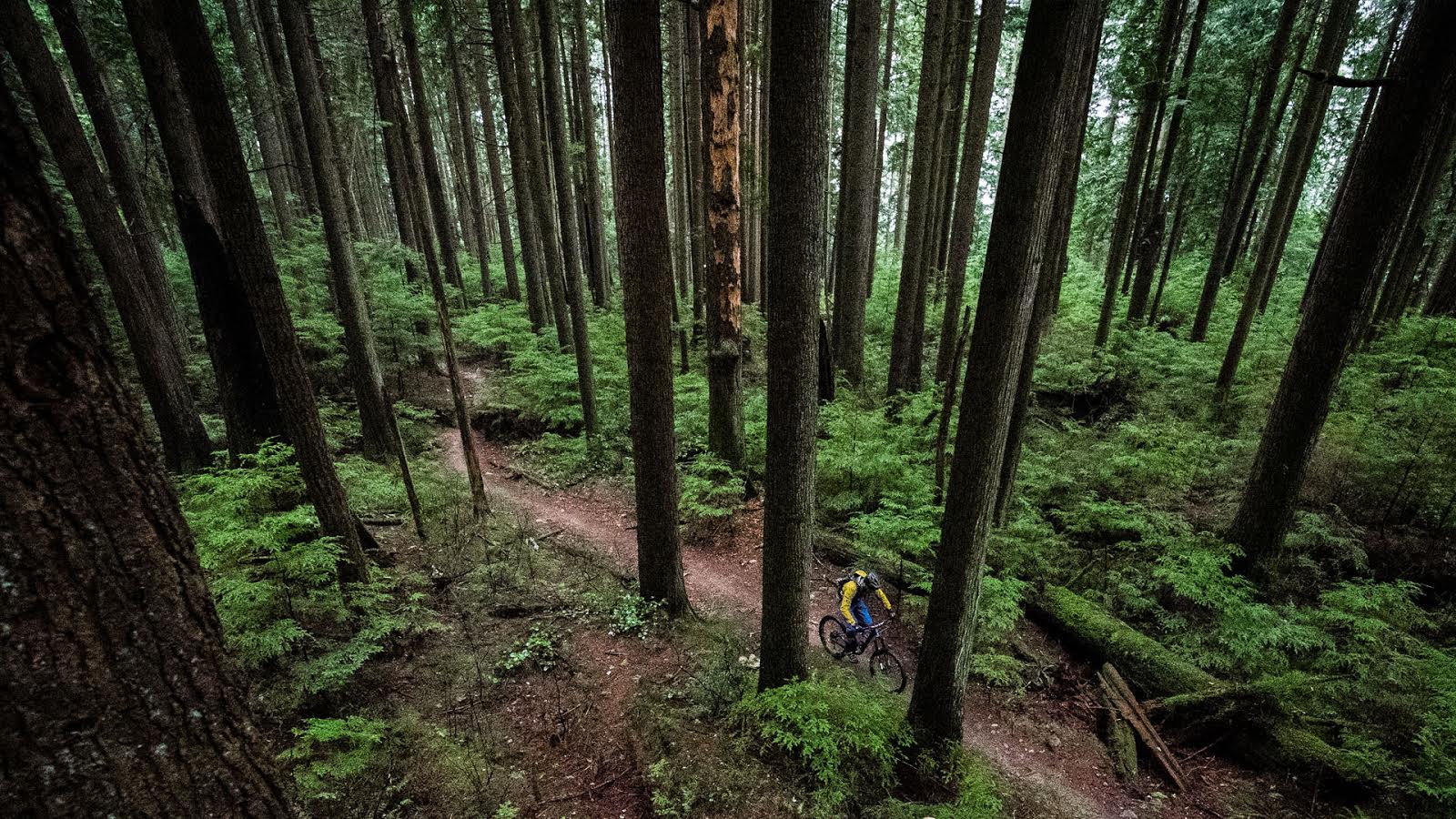 Must Lose 100 lbs and Get Faster!
Dear Uncle Dave, 
I need some help getting up to speed – literally. I'm 42 and I've been riding the Shore on and off since I was 18. I rode Seventh Heaven when it was the only trail on Grouse, I mean Fromme (Ed note: methinks you mean 7th Secret, amigo – Seventh Heaven is the alpine ski area on Blackcomb). When I was 20, I built a trail on Cypress that is still ridden today. I used to be able to wake up at negative 4 o'clock in the morning, ride up one of the North Shore mountains, down a trail, go work in a bike shop all day, ride home, drink beer and do it all again the next day. But I didn't ride at all for about 17 years. Life kind of got in the way: I lived overseas and made a couple of career changes. I'm 5'11" – I woke up on January 1st of this year and weighed 285 pounds and my heart rate was 158 over 101 (blood pressure? SORRY! pedantic editor is pedantic). I had to do something. So I fixed up my 42 pound "Freeride" bike and started riding every Sunday morning.
Then I got a better, lighter, newer bike and added Tuesday night rides with my local bike shop crew. My rides tend to be 3-4 hours long, I ride anything and everything on the Shore that doesn't involve big air and too many skinnies or rock faces the size of two-storey houses.
I've lost 20 pounds and my heart rate is down 20 points. I love being back on the bike, but my problem is that I'm not losing a great deal of weight and I still can't keep up with people on climbs. Old guys with grey beards pass me and say, "Gee, I never pass people". Should I start commuting by bike every day? Join a spin club (Yikes)? Go on a gluten-free diet? I'm not looking to race, but I need more…oomph. Help me, Uncle Dave, you're my only hope.
Yours,
Locked in the Trunk of an Office Job Downtown
---
Dear Lintkey:
I went for a ride today. I think it was the worst ride that I've had all year. I climbed up the Old Buck and I felt like shit. I lapped a trail that normally feels pretty good and I seemed like I was just avoiding death the whole way down. The worst part though, was that the mountain was full of old men, running all over the place, kilometers away from anywhere they could have parked a vehicle. Dozens, and dozens of gray haired men running the shit out of Mt. Seymour. My riding skills were making me sad. Watching these old guys fitness the hell out of me turned me downright sorrowful. Thank goodness I don't have to ride my bike again for a few weeks. I'm sure it will be much easier after a few weeks of eating lots of food and not exercising.
I think there is a point here, somewhere. It's never too late to get in shape? There's always an old guy along the way that will make you feel pathetic? This shit's too hard so why bother?
So. Good for you for getting back into it. Twenty pounds of weight is a pretty big deal. You should feel really happy about that. And I have two pieces of advice for you.
1 – Buy a new bike. I know. Mountain bike websites are nothing but a conspiracy to peddle Boost equipped plus bikes to the masses, but if I ever met a dude that needed a Boost equipped plus bike, it's you. Or just buy any bike that pedals and descends well. You can probably get away with a bit less travel than you think you need. I think you could take it in one of two directions:
A – You're interested in getting in shape, so buy a nice, pedally 29er with 120-130mm of travel that will be a pleasure to put miles on, while still providing a lot of fun on the way down.
B – You want to keep your motivation up, so buy a nice, somewhat less pedally 150mm travel bike that will go up the hills okay, but keep you coming back with a tonne of fun on the descents.
Man. That's some late 90's catalogue copy, right there. Anyhow, you'll probably get in better shape pedalling that 42 pound bike up to the top, but even just hearing about it makes me want to ride my bike less. I can't imagine the impact of actually having to go through with it. If anybody gives you any kind of shit about spending this money, just pat your belly and tell them that your friend thanks them for their selfishness.
The second suggestion is that mountain biking is pretty good exercise, but it's probably not the ultimate tool for dropping pounds. Maybe consider adding something else to your repertoire? While you have your credit card out, maybe drop a couple of hundred bucks on a commuter? You'll probably end up losing even more weight and in you'll probably find relatively quickly that the grey beards aren't passing you any longer. And hopefully, our prize givers can sort you out with a nice something that helps you on your quest.
Sorry,
Uncle Dave
Still with the dogs, still with the Instagram. @davetolnai if you will. Don't encourage him, though. Is Twitter bankrupt yet? @ReallyUncleDave for the latest on that front.
---
Hey Lintkey, Uncle Dave wants you to have something that helps you on your quest to slim down and get faster. So we're going to hook you up with a couple of pairs of our new Merino Wool socks. They'll see you through long rides and short ones, and even when the weather sucks, they'll keep your feet warm. Not dry – hell, they're just socks – but warm. Send Dave a note with your coordinates and we'll get you taken care of pronto.
NSMB Socks – Darkside
For all of you that aren't named Lintkey, but like the look of these socks, they're now available for order in our store. In two colours. Just in time for Fall (let's hope Fall is still a month away).