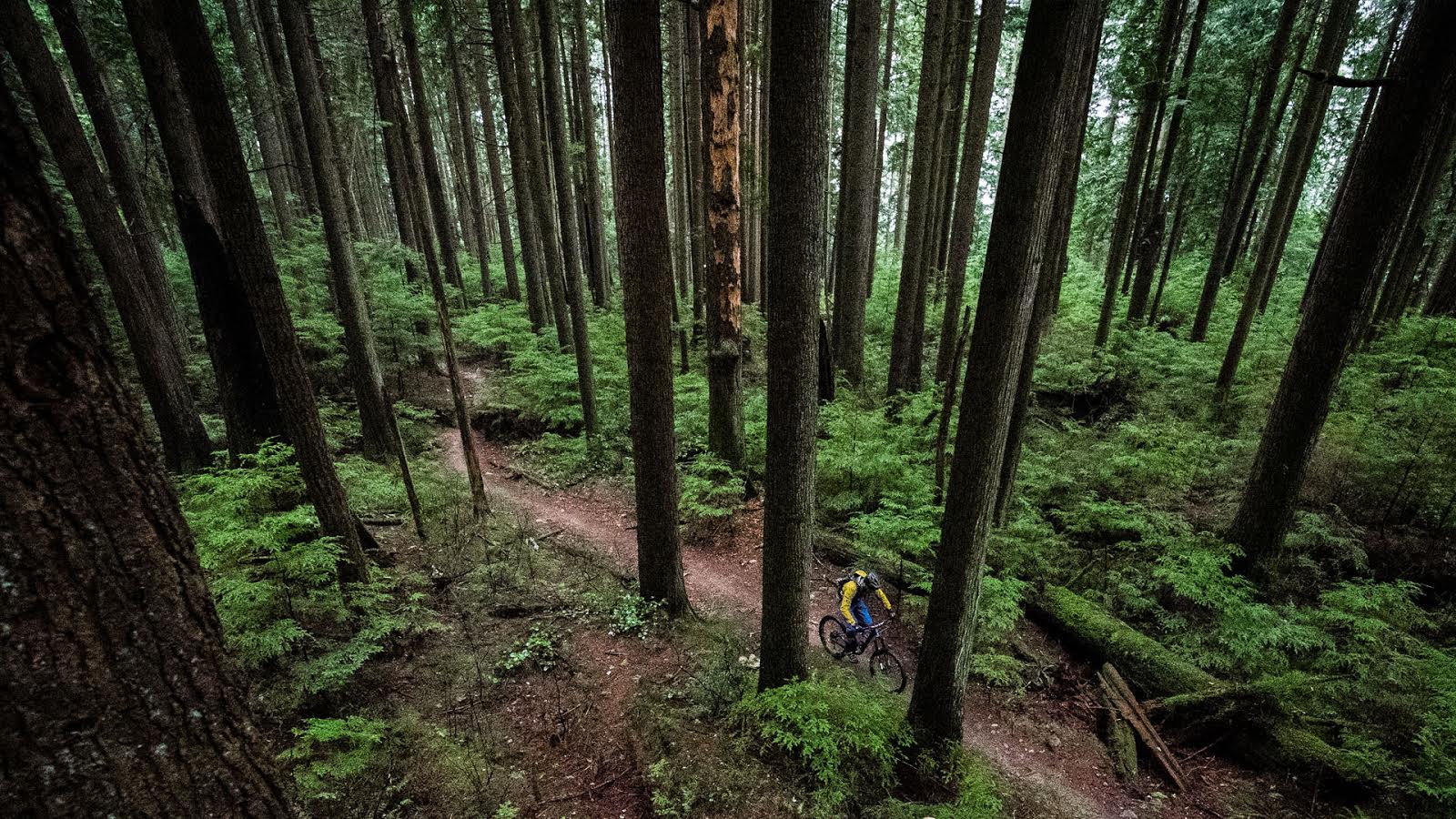 Mudhugger Front and Rear Fender Reviewed
Wet ass while riding? Not great, but a reality. Rear fenders? Not many options, and they're often jerry rigged and, well… ugly.
Mudhugger is a small outfit out of Britain producing sturdy front and rear fenders for mountain bikes. The location is key: the Brits are notorious for wanting to pedal year-round, and it rains all winter just like here on the coast of BC. Thus, Mudhugger is not the first company in Britain to produce fenders (or mudguards as they like to call them) for bikes, but they are doing something a bit different.
At first glance you'll get a trials motorcycle feel from the shape of the fenders. Both front and rear pieces follow the curve of the wheel and actually complement the existing shapes on a bike. I feel like this is an important point, as the aesthetic problems created with fenders – especially rear ones – are part of what keeps people from trying them.
On the functional side of things, the Mudhuggers are sturdier than other fenders on the market, of course at the cost of weight. Up front the difference is negligible: the front piece weighs 75 grams, which is about 50g more than the foldable fenders that fit in the same space. Out back the rear Mudhugger weighs 220 grams – almost half a pound, which is around the same weight as a seatpost clip on or DIY rear fender.
The front fender performs as expected. The most obvious test for front fender function is to ride on a wet road at speed – at night with a light on. The Mudhugger, as with other similar options, keeps spray down below your handlebars rather than letting it fly up into your eyes. Minimalist front fenders are basically a no-brainer for wet weather riding, so there isn't much more to say here.
The rear Mudhugger is currently meant for 26" and 27.5" wheels due to its length – you can install it on a 29er but you may not get full coverage. Of course, what did I do? I put it on a 29er. In light rain and wet road sections to the trail, I immediately noticed the rear fender doing its job. While a friend got a skunk stripe up his back before we'd even hit the trails, my backside remained dry all the way down the leg. The 29er problem doesn't manifest as direct spray, but rather with a broad splatter of dirty water on your back. Definitely not enough to cause any sort of discomfort, and nothing on the saddle or legs.
In heavy rains, with lots of puddle smashing and waterlogged trails, I was able to overwhelm the Mudhugger. It should be noted that in testing these fenders I sought out riding in pissing rain conditions on all-weather trails and gravel paths that at times have full creek bed sections. Unless you keep your speed to a minimum, there's really nothing a trail-worthy (read: sturdy and quiet) fender can do to keep you dry in such a torrent.
One thing that's always bothered me about fenders on bikes is the noise they produce. Rattling and squeaking away, as Danielle Baker noted in a recent column, like "the sound of a dolphin trying to tell me that the answer is 42". With the Mudhuggers, noise was not an issue whatsoever. I tried my best to get the rear fender to act up by installing only four (of a possible twelve) zipties and being not-so-careful with leaning it on trees and so on, but the Mudhugger stayed in exactly the place I installed it on the provided clear protective tape.
The question of whether a rear fender is something you want on your bike is not one I can answer. I can say that the Mudhugger rear fender is a well-executed piece and I would choose it over seatpost clip-on version. While Mudhugger states the rear fender is designed for 26" and 27.5" wheels, you can get away with using it with 29" wheels – the angle of the seat stays will determine how much protection you get out of it. The front fender works similarly to existing pieces on the market but has a more streamlined shape and sturdier construction.
It's great to see new options on the market and Mudhugger has done well with the first iteration of their fenders. At the moment you can purchase Mudhugger products directly through their website – for £39 a pair – though North American distribution is likely in the near future.
---
What are your thoughts on rear fenders? Commuter-nerdy, sensibly comfortable, or just not necessary?