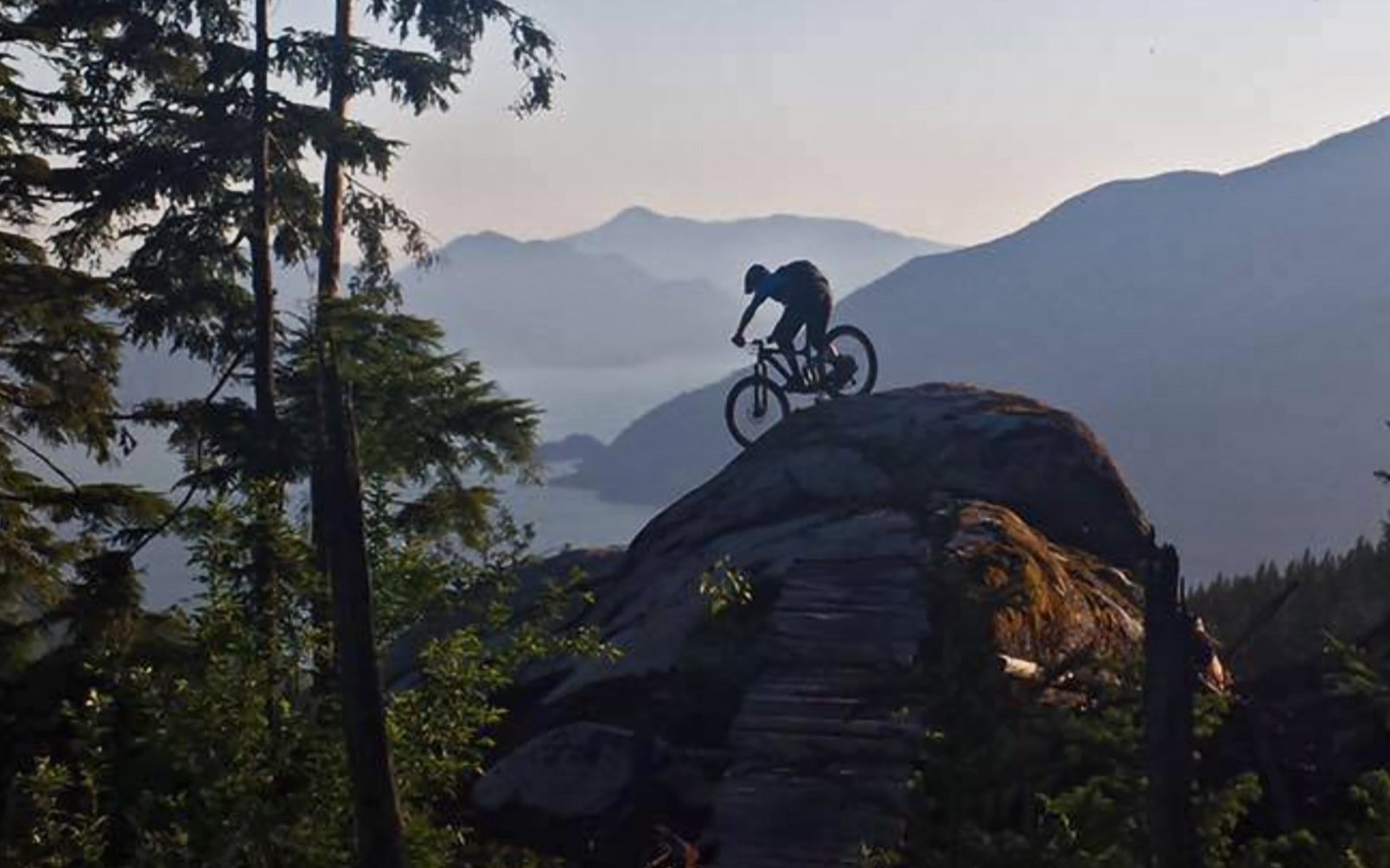 News
MTB Money: Sea-to-Sky Economic Survey
You likely aren't shocked to hear that not everyone wants mountain biking to be more popular. In fact I used to be that guy. Crowded trails aren't awesome, particularly when there is some jackass dragging brakes down your favourite line. And when popular means trendy, it brings all sorts of people I'd rather not be around. Or at least that's how it used to be...
Despite my inner curmudgeon I've come to recognize how more people mountain biking can benefit even those who have been riding since the early days. Unless you are Dangerous Dan or his ilk bemoaning the loss of skinnies 12 feet off the deck, it's obvious the trails on the North Shore (and in the entire region I'd wager) are better than they have ever been. I also contend that mountain biking makes humans better; more resilient, more aware of the fragility and sweetness of nature and more likely to help others in times of need. It pretty much makes you a god-damned saint. Congratulations for being awesome. And for saving the world. 
Popularity of course has shown us the money. More funding has put professional trail builders to work, both by landowners and riding associations, alongside traditional volunteer labour. New trail "experiences" like Lord of the Squirrels in Whistler would not happen without financial support, and that support wouldn't happen without the cash money trails bring. More riders = more benefit = more trails in better shape. More rad "experiences."
Simply talking about the fat stacks mountain bikers bring throw down is of little use. Decision makers love data so the Western Mountain Bike Tourism Association (WMBTA) went mining for some hard numbers. In 2006 counters were set up on trails and those numbers were used to estimate the number of rides and the number of riders. Data was collected between June and Labour Day, the busiest time of the year, so those numbers would have a generous margin of error. In 2016 the numbers came from Trail Forks. The rest of the info came from hundreds of interviews at various trailheads at each location.
In 2006 the trails on the Shore were getting a little stagnant. Trail maintenance had no chance of keeping up with the ridership, despite it being a small fraction of what it is today, and trail choice for beginners or even intermediate riders was abysmal. The hard work of the NSMBA as well as Trail Adoption Program (TAP) sponsors and volunteers have turned that around. New riders now have a few choices and the trail variety has improved vastly. The word has spread and riders who used to cruise by the North Shore on the way to Whistler might stick around for a day or two. The same goes for Squamish which now has one of the very best trail networks in the world. If you can't find something you like in Squamish you aren't a mountain biker. Whistler keeps doing its thing in the bike park, but word has gotten out about the riding out side the park, thanks in part to the Enduro World Series, and that visitor segment has exploded, even when compared to bike park traffic. 
Trails don't fix themselves. Just ask your local trail builder. An interesting aspect of this survey is that it reveals that there is a significant amount of traffic generated by those from outside these riding areas. And while they bring economic benefit to local businesses and employees, much of the maintenance burden is shouldered by volunteers. There aren't many effective ways of extracting a contribution from visiting riders, although some conscientious riders join organizations like the NSMBA on the North Shore, SORCA in Squamish, WORCA in Whistler and PORCA  (I shit you not) in Pemberton. If you are visiting a riding area your karma will expand dramatically if you buck up even a little. 
For more detail about each of these riding areas as well as a few other similar studies from elsewhere, click here...