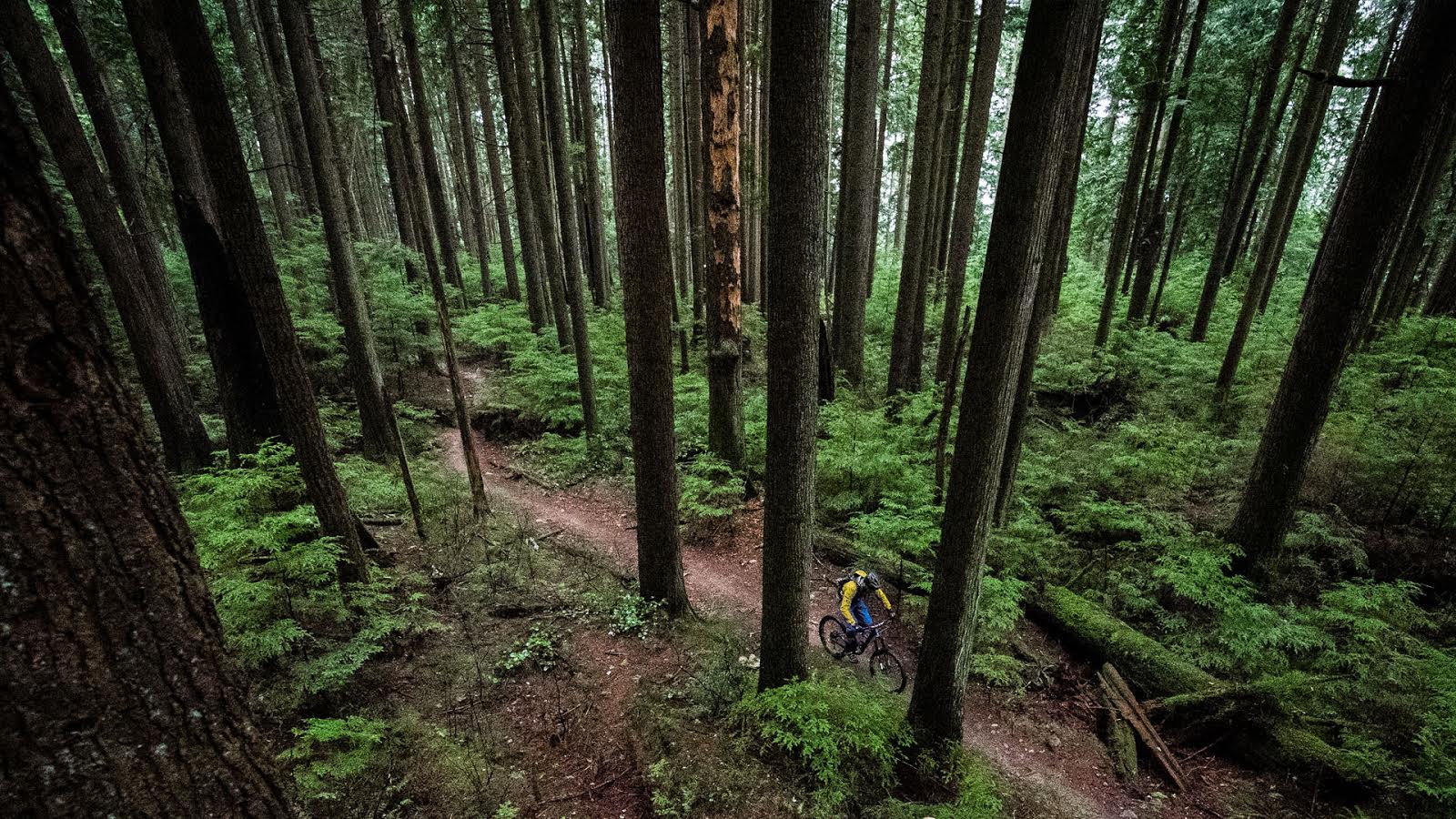 MountainWasher Mobile Power Washer
Mud. It is accepted that if you mountain bike in certain areas (B.C, Washington State, England. etc.)  you are going to encounter some. Some people like to collect it on their bikes for as long as possible, only cleaning their bike when the chain is starting to complain so loudly that no one wants to ride with them. Some are more religious about their steeds cleanliness, giving the bike a wash almost every ride so that is it in prime condition for the next. I'm somewhere in the middle, I can stand some mud on the bike as long as it isn't compromising function, but at this time of year it ends up that I wash my bike after most rides.
When I was a condo dweller, the quest to find a suitable hose location to clean my bike after a ride drove me nuts.  The Husky gas station on Powell street was on my drive home and for a while had a hose that could be used somewhat unofficially, but they soon got wise to that and removed it. I then brought my own hose that I could drag to the trash room in the parking at my condo which was a passable solution, but I definitely got some questioning looks as a stream of muddy water ran to the nearest drain. Now, had I owned the MountainWasher at that time life would have been a lot easier.
The MountainWasher is a portable power washer built around a simple concept. The unit has a 15 litre water tank that you can fill up before your ride, stash in the trunk of your car or truck and then plug into the 12v socket in your car post-ride. Boom, clean bike. It is a neat unit with a small pump housed in the bottom, a couple of storage compartments for the hose and power cord and everything that you need to give your bike a quick spray down after a ride.
The nice 3-meter long power cord means that you can plug into the 12v supply in the car wherever it is located and sit the washer outside the car. The supplied hose is 6 meters long, again giving you the mobility to get around the bike without having to drag the unit with you. The pressure from the washer isn't as high as you'd get from a gas powered washer or from one at a gas station, which is a good thing. It'll blast the crud from your bike without blasting all the grease from your bearings.
But wait, it's for more than just cleaning your bike, and to be honest this has been the most exciting thing for me about this washer; you can give your canine trail buddy a shower too! Those of us that have canine company on our rides will get this; dogs get really muddy on winter rides. They love to wander into the deepest mud and when they are chasing you down a trail they are getting all the roost off of your back tire down their back like a skunk stripe. The washer comes with a shower head attachment that allows you to give fido a post ride wash (remember the shampoo) before you let them get in the car. Awesome.
Other than being good for giving your dog a shower, the shower head is also good for cleaning off yourself post ride. There is also a brush attachment which I haven't used much yet. The pump itself is pretty quiet, but you will attract attention from other riders, jealous that your bike is getting the equivalent of a happy ending after it's ride.
One thing to note is that the washer does have lockable wheels on the bottom, but when full of water it will roll around in your trunk and tip over. Not an issue as it doesn't really leak when lying on it's side, but my poor hound isn't too keep on having it rattling around in the back of the car with her. Make sure you have it tied around the handle to an anchor in the truck to keep it stationary and upright when driving.
I am pretty stoked to have the MountainWasher as it will be super handy for all kinds of stuff, in fact it will be really good for car camping. You can purchase the MountainWasher direct online for $129 and comes with power cord, the hose and all the head attachments. They also offer free shipping in Canada.
---
Looks like the prefect Christmas present for the condo dwelling mountain biker in your life?