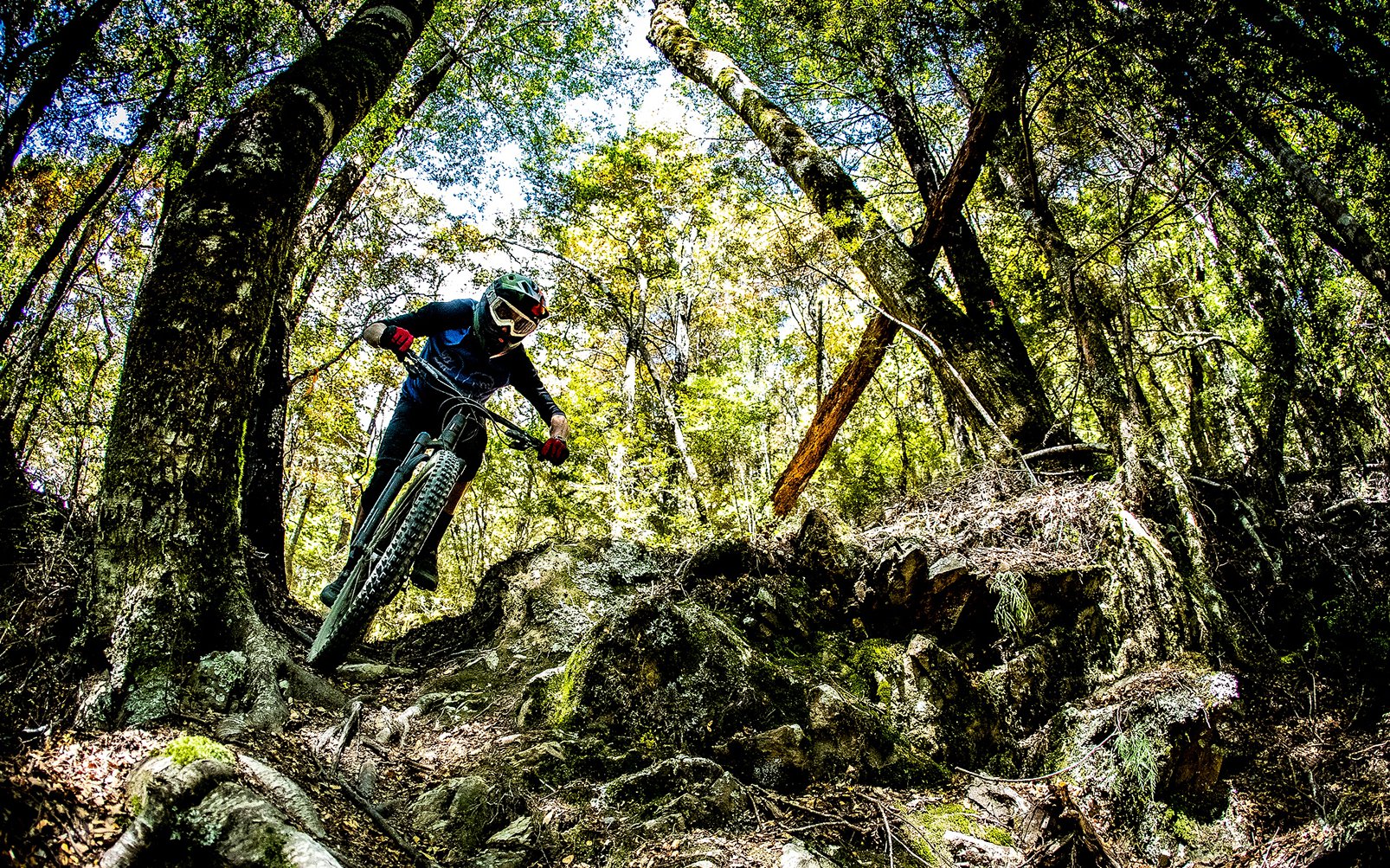 EDITORIAL
Mountain Biking Can't Get Better Than This...
I've thought we'd arrived at mountain biking's zenith – peak awesomeness – many times in the past. Sometimes my local trails tipped me over the edge; access, intensity, creativity, variety or some combination thereof, and sometimes it's been a confluence of advances in bike design and execution. And sometimes it was both, as it is now, but back to that later.
What amazes me during these peaks, brief moments that are knocked off the podium soon after, is that the pleasure mountain biking brings me seems to grow. Two sizes in fact, like the Grinch's heart. And then it happens again. It keeps getting better. It's not a linear line (nor linearly progressive - as Santa Cruz would say) but the trend continues, or rather it continues to continue, upward over time.
There are pauses, due to injury or time off the bike for some other reason. And sometimes I have a few 'bad' rides in a row that temper my joy temporarily, but before long I'm back on the monorail to excitement, pleasure and camaraderie that is riding bikes on trails with friends.
There are probably many ways to explain this unusual phenomenon. I used to play a lot of basketball and I'm quite sure I enjoyed it most when I was at the peak of my meager powers, both in terms of skill and physical ability. That's not the case with mountain biking. Or so it would appear. Drops to flat of over 6 feet used to be part of most rides as well as other North Shore oddities like skinnies way off the deck. I absolutely didn't ride all of those features back then but of the ones I did ride, I absolutely wouldn't ride most of them now. And I even used to race occasionally, both dh and XC, and sometimes not feel terrible about my results. And yet those best of times have been replaced.
At 53 years of age my physical abilities are receding, or so you would think. And yet I think I corner better, ride steeps more proficiently and I'm generally smoother on most terrain than when I was younger. In the last week I've ridden several features I was too scared to tackle previously (a long slab, a tricky rock roll and even a skinny with some exposure). At least from my point of view, which I'll come back to, this feels like another personal high water mark.* It's possible you are coming to one of the conclusions I've come to recently.
*a large proviso; my climbing ability has intermittently declined precipitously in recent years for reasons that remain unclear. On the other hand for the first time ever I cleaned Bookwus, a somewhat challenging tech trail on Fromme
Better Bikes Make You Better
Bikes have become vastly better and this in part has stalled age-related decline. The confluence of 'new standards' many of us railed against, often justifiably, have actually turned out pretty well, and those changes along with the recent developments in geometry (that Chris Porter nailed long ago) have turned bikes into magical conveyances of astounding capability. We ride things today on medium travel bikes with single crown forks, faster and in more control than we did on downhill bikes 10 years ago.
There are obvious elements like larger wheels, lighter and stiffer frames and dropper posts, but virtually every other critical component has improved as well. Disc brakes are much more powerful and reliable and suspension is moving at a rapid pace as well. Drivetrains are miles ahead of even five years ago. And in use brakes rarely boil over these days, just as forks and shocks almost never begin to feel wooden part way through a long downhill. And tires… The list goes on.
The Raddest Trails
In our little corner of the world, trails have been evolving at a similar pace. Not everyone is happy with every development of course; there are those who mourn the loss of janky switchbacks, rickety bridges and uphill landings. And I continue to enjoy technical trails with old school features, but overall trails have become a little less nasty.
Cornering is starting to become a thing on the Shore and the few jumps we have are sometimes even built with transitions – much easier on older bones. For better or worse, and sometimes both, trails are more suited to bikes that can move faster. Digger, who is possibly the best and most influential trail builder there is, used to purposely build sections of trail in a manner that would slow riders down.
And then there is maintenance and building. Our local association, the nsmbA, has made leaps in bounds in terms of the ability to maintain and improve existing trails and build the occasional new line. Options abound and quality is at an all time high, thanks to the labour and dedication of a large and skilled group of paid and volunteer trail builders.
Mountain of Youth
All of these factors together mean that by many measures mountain biking for me is better than it's ever been, including the most important one; how much better riding makes my life. And with the changes in bikes and trails moving faster than the decay of my body, I often feel like I'm riding better than ever. And that feeling is reality for those of us who don't race. My only velocity-based frame of reference is riding with my buddies, and I'm doing no worse against most of them* as they go through the same process.
*except my buddy James. He got an extra helping of something that has made him leap ahead on most days.