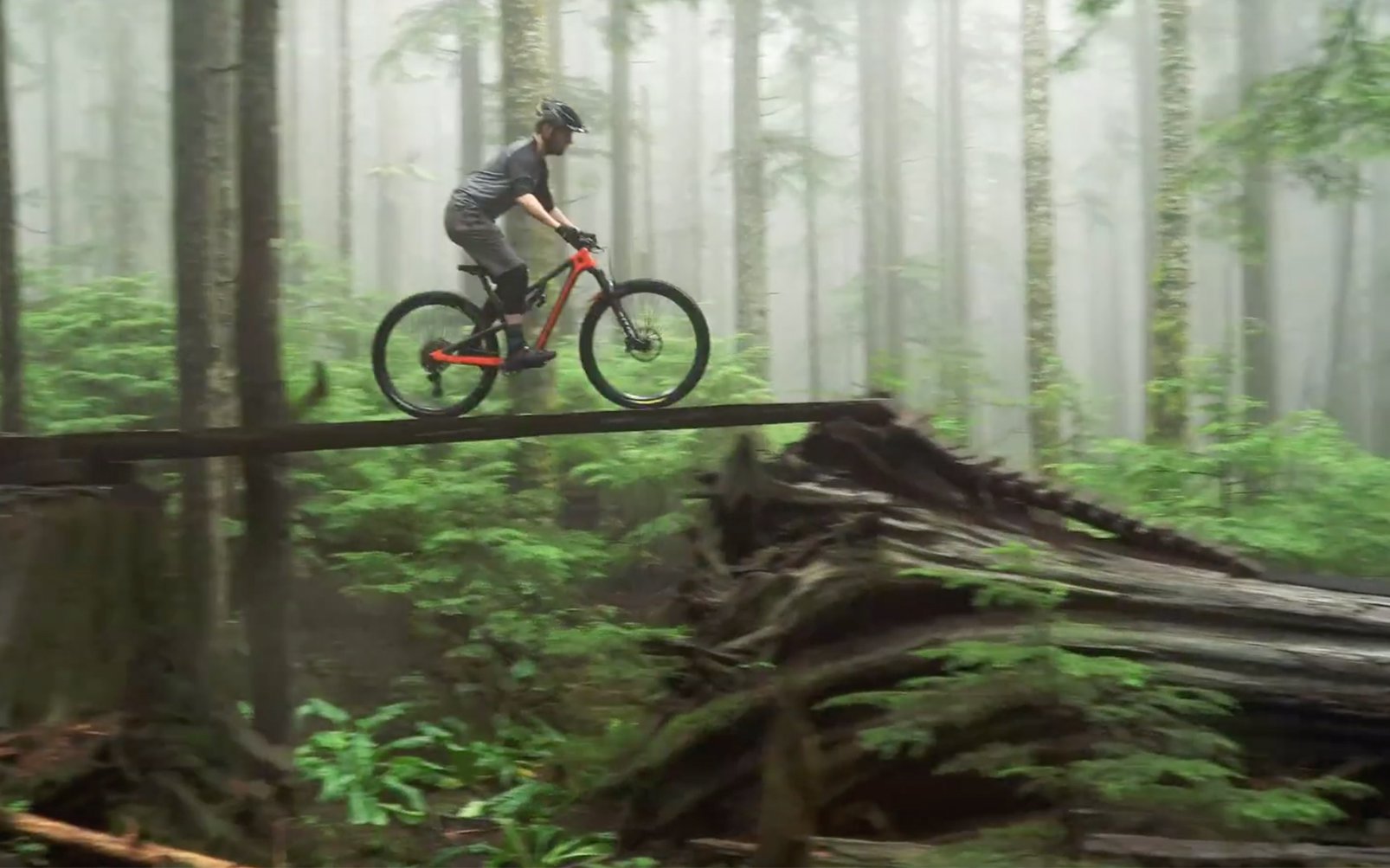 STAY OUT OF THE ER!
Mountain Bikers are still getting Hurt on the North Shore
COVID-19 has the potential to be a PR nightmare for mountain bikers. Full parking lots, shuttling in groups, (it's difficult to be 2 metres apart in a car) and riding tight with others; all of these have been happening, but that's not the worst part. Mountain bikers continue to get hurt on the North Shore, robbing resources badly needed to deal with and prepare for the growing COVID 19 crisis.
Those of us who enjoy action sports are sometimes pegged as selfish adrenaline junkies. We can solidify these stereotypes by ignoring social distancing suggestions and engaging in unsafe riding practices. Continuing along this path is bound to undermine much of the goodwill we've worked hard to build within our local communities, and cause huge problems for medical personnel.
Of course this applies to riders in every area where COVID-19 is currently a problem, which is much of the globe. So please make good decisions and scale back the gnarl factor for now. It's the right thing to do, for our sport, but much more importantly, for society as a whole.
It seems many riders are not yet hearing this message.
---
Here's what Cooper Quinn, the president of the NSMBA, our local trail association, had to say.
Hi all,
It's stressful out there. Believe me, I get it. And being out on the trails is a great way to try and relax; it can also be a path to the Emergency Room, hospital, or clinic if you take a tumble. Clearly, this message hasn't meant enough coming from me, so let's hear from a doctor at the local hospital.
"We continue to see patients come into our operating rooms at Lions Gate Hospital with fractures from mountain biking injuries. While mountain biking is an activity that can be socially isolating, the injuries from this activity are using up precious medical equipment and operating room time that is desperately needed to help treat as many cancer patients as we can in the days before we are overwhelmed by COVID19 patients...𝗘𝘃𝗲𝗿𝘆 𝗶𝗻𝗷𝘂𝗿𝘆 𝘄𝗲 𝗰𝗮𝗻 𝗽𝗿𝗲𝘃𝗲𝗻𝘁 𝗶𝗻 𝘁𝗵𝗲 𝗰𝗼𝗺𝗶𝗻𝗴 𝗱𝗮𝘆𝘀 𝘄𝗶𝗹𝗹 𝗴𝗶𝘃𝗲 𝘂𝘀 𝘁𝗵𝗲 𝗼𝗽𝗽𝗼𝗿𝘁𝘂𝗻𝗶𝘁𝘆 𝘁𝗼 𝘁𝗿𝗲𝗮𝘁 𝘀𝗼𝗺𝗲𝗼𝗻𝗲 𝘄𝗵𝗼 𝗿𝗲𝗮𝗹𝗹𝘆 𝗻𝗲𝗲𝗱𝘀 𝗼𝘂𝗿 𝗹𝗶𝗳𝗲-𝘀𝗮𝘃𝗶𝗻𝗴 𝗰𝗮𝗿𝗲 [emphasis Cooper's]."
If we want to keep trails open, we're all going to have to work together. And that means very low risk riding (I've been on my gravel bike for the past couple weeks), riding only with immediate housemates in small groups, and maintaining physical separation of at least 2 meters at all times. I promise the trails will be there on the other side of all this chaos. Let's make sure as many of us get there as we can, and the load on our healthcare system is minimal. We just can't risk recreational injuries right now.
Thank you, and take care. We're all on this ride together.
Cooper Quinn
President of the NSMBA
---
Of course we'd all like to be able to ride with our buddies and hit the trails we like most, but our compliance is essential here. Even if our actions have little impact on the spread of COVID-19, if we give that impression through our actions, we are putting mountain biking in a lot of hot water.
If you have some strategies to help riders preserve sanity while following all the guidelines and staying out of hospital, please share them below. If we are able to keep things tidy, trails may remain open in the short term at least. Otherwise they'll be closed by local authorities.
Please, if you continue to ride, ride safely.