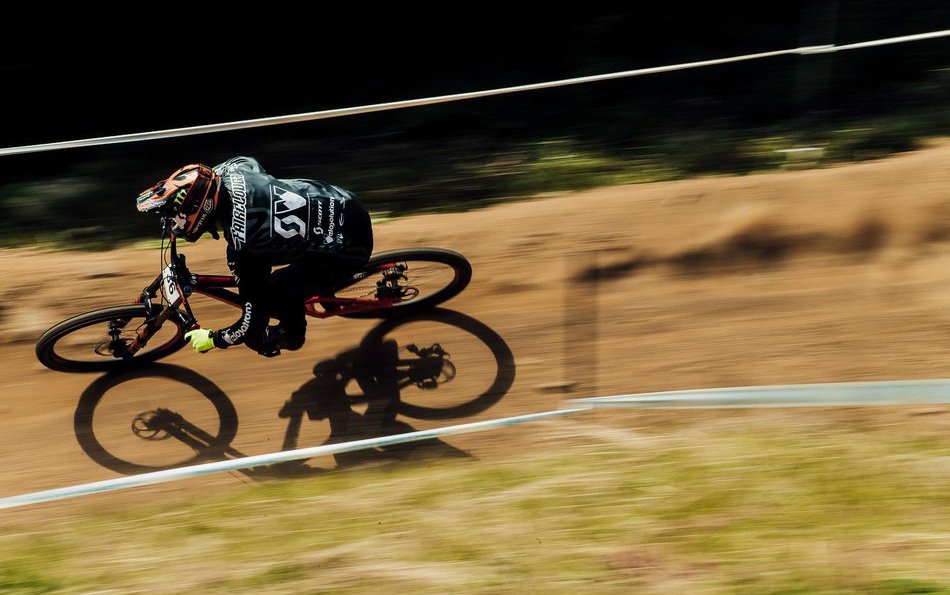 RACE NEWS
Mont Ste Anne - Qualifying Results
The chips were down and the weather was co-operating for Qualifiers at Mont Ste. Anne today. Aaron Gwin came storming out of the gate and will be last down the hill tomorrow, with a qualifying time of 4:02.974. Loic Bruni was in hot pursuit, but was ultimately unable to knock Gwin off the top step with a run of 4:04.491. Minnaar, Hart, and Luca Shaw round out the top 5, with a heady mix of names filling out the top 10. 
Over in the Elite Women's field, Myriam Nicole will be last down the hill, putting in a qualifying run of 4:45.426. Just a second and a half back was Tracey Hannah at 4:46.917, and Rachel Atherton coming on strong with a time of 4:48.792. Any of these three could walk away with the win, with both Tahnée Seagrave and Marine Cabirou still in the mix as well. 
For the Junior Men, it will be Matt Walker finishing things up, while Sylvain Cougoureux and Kaos Seagrave will try and keep him off the top spot. Canadian Finn Iles finished well off the pace, and will be pushing hard to earn a place on the podium. 
Get the full results from Qualifiers below, and stay tuned to Red Bull TV starting at 10am Pacific, 1pm Eastern for live race action. 
---