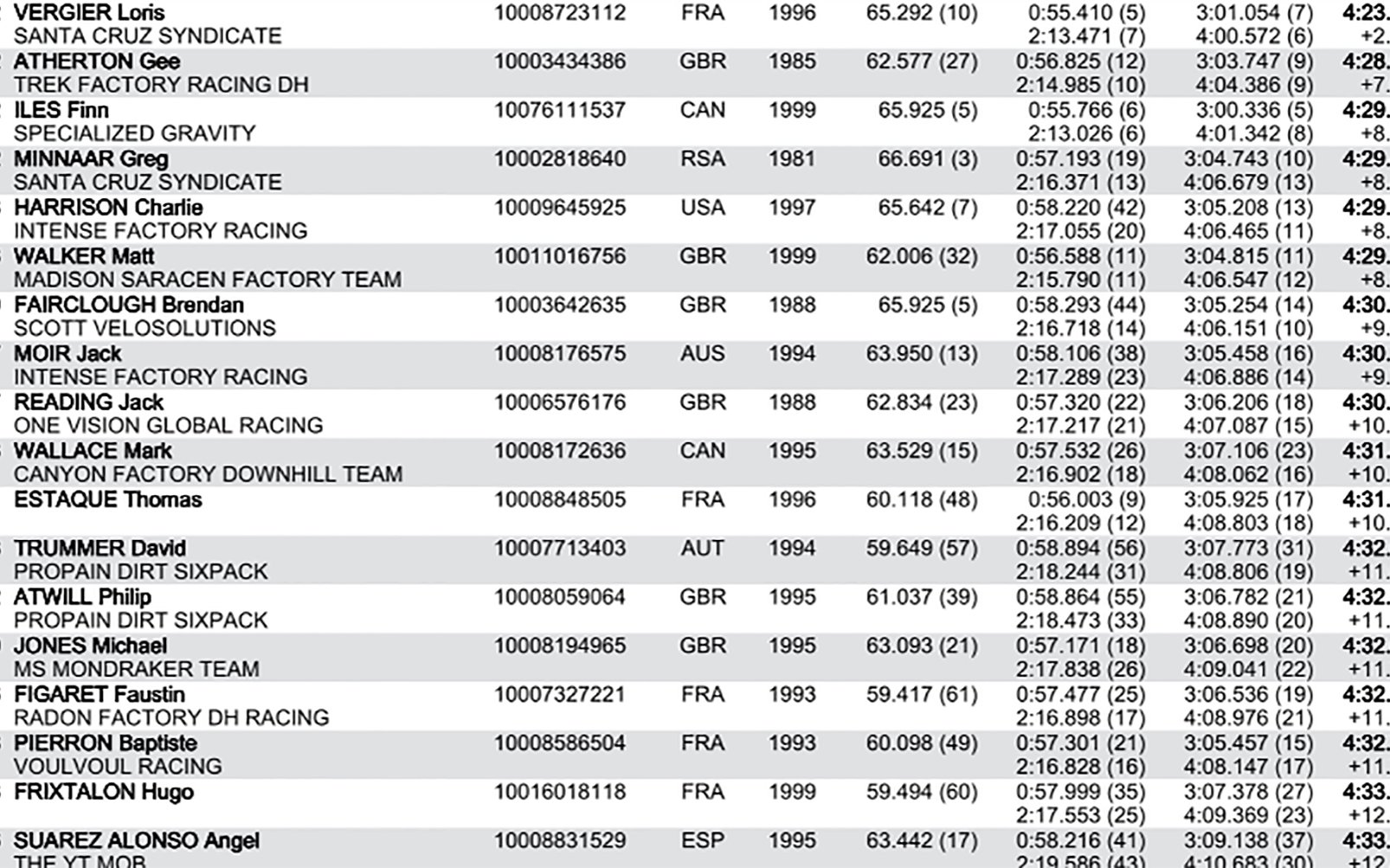 Mont Ste. Anne Quali Results 2018
Aaron Gwin is still nursing his injured thumb so Amaury Pierron, the current points leader, is the man with the target on his back. 
Elite Men
Elite Women
Junior Men
Junior Women
If you are reading this you are going to want to watch - on Redbull TV. Times below. 
Women's DH race - August 11
Mont-Sainte-Anne, Canada: 12:30pm

Los Angeles, USA: 9:30am

London, UK: 5.30pm

Berlin, Germany: 6:30pm

Sydney, Australia: 2:30am (August 12)

Auckland, New Zealand: 4:30am (August 12)
Men's DH race - August 11 
Mont-Sainte-Anne, Canada: 2pm

Los Angeles, USA: 11am

London, UK: 7pm

Berlin, Germany: 8pm

Sydney, Australia: 4am (August 12)

Auckland, New Zealand: 6am (August 12)