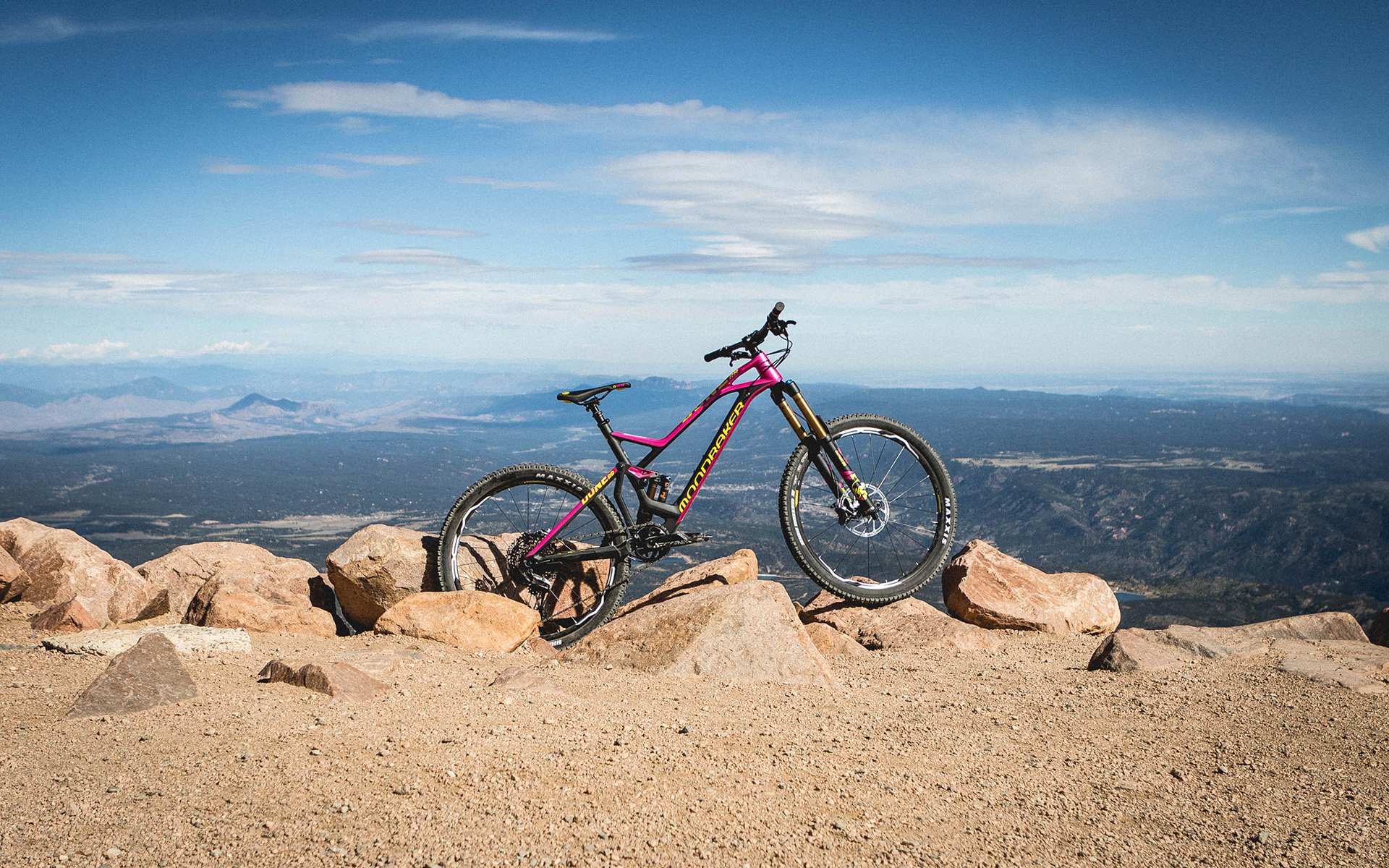 Press Release & First Impressions
Mondraker: Coming to America
"Mondraker will make America great again!" rang out in the thin air of Pikes Peak. With a smirk, Miguel Pina, CEO of Mondraker joined the gaggle of chuckling journalists at the trailhead after announcing to the world that Spanish bike builder, Mondraker bikes had officially landed in the U.S. of A. Gulping for air at 14,115' (4,302m) above sea level and at the summit of one Colorado's famed fourteeners, I couldn't help but think that he picked the perfect place to shout his new venture down on the rooftops of America.
Based in Alicante, Spain,  Mondraker is best known for its Forward Geometry concept and was the first brand to push the limits of longer top-tubes and a stretched frame geometry that is now being adopted by other manufacturers. By lengthening front-centers and dramatically shortening stems, Mondraker produced an exotic frame design that challenged others to follow their lead. The results have been hard to deny; Mondraker owned the Val di Sole podium last year with Laurie Greenland 2nd and Florent Payet in third and Danny Hart continuing to tear up the World Cup circuit in 2017 following his win in 2016.
With a few new trophies on the shelf, the timing seemed right for Mondaker; "Bringing our bikes to the USA is a big step for our brand and we're glad to be doing it with the support of QARV," offered Mondraker CEO Miguel Pina. "It takes a lot of work to make the stars align just right and get success in our market and I believe that we have all of the right people involved to create that success in the USA." The challenge was finding a partner who would care for their brand as much as they do and they seem to have found that partner in Colorado Springs-based QARV imports.
Kervin Quinones, owner of QARV Imports has put a lot of work into this venture and believes that the long-necked exotics will make a splash in America. "At QUARV, we don't sell anything that we don't ride ourselves," says Quinones. "While there's been a vacancy in the brands that we offer, without having a frame brand, we needed the right product and people behind the brand for us to want to bring them on board and that's what we found with Mondraker."
With the sun rapidly setting behind Cheyenne Mountain, Pina walked us through bike after swoopy-top-tubed bike but as I flipped through the documents provided, I immediately noticed that something was missing from the supplied materials - where was the Canadian pricing? I had to ask, what about us? 

In response to my question about Canadian availability, Kervin later explained to me that QARV would only be handling the US market. He did assure me that this cross-border situation was nothing new to QARV and that they would do their best to help out any Canadians who wanted to get their hands on a Mondraker. While no specific details of how that might happen were offered, the obvious solution would be to either: 1) have the bike shipped to an American PO box service at the border and then let the customer do the build, or 2) have the bike shipped to a shop in the U.S. near the 49th parallel. Neither option is ideal as both require travel, customs, and shipping charges, as well as grumpy border guards in both directions. 
While other European manufacturers like Canyon have a direct to consumer option for Canadians, Mondraker have no immediate plans to ship their bikes. When later pressed, Pina freely admitted that they know Mondraker needs a presence "in the mecca for mountain biking" and that they are actively working on finding the right partner to help them bring their bikes to Canada. To Pina and his Spanish contingent, the priority of the moment was helping QARV launch Mondraker in the U.S. and to do that they are embedding Communications Manager, Israel Romero in Colorado Springs to ensure things get off the ground. No word yet if Israel has plans to get a lifted Ford F150 emblazoned with his Spanish political affiliations on the bumper next to his M.W.M.A.G.A. sticker. 
The Dune Carbon RR
Standing on the observation deck on Pikes Peak, I watched a B52 bomber rise from the airfield at Peterson Airforce Base some 8,000' below and took another drag of my inhaler. I've flown in unpressurized aircraft and ridden at elevation in Peru but this was my first real exposure to altitude sickness and it was an unsettling experience. Dropping into the first 10 meters of the Barr Trail off the summit of Pikes Peak, my vision doubled and my balance wavered, and I knew that I wasn't going to be fully capable of riding this bike in the way it needs to be ridden. 
The day before we had spent a few hours dialling in our bikes at the Ute Valley Park where I was set up with a Dune Carbon RR, Mondraker's Super Enduro 27.5 trail bike. At 6'1" with a 6'4" reach, I often straddle the L and XL sizes and settled for the XL at the recommendation of Austen Bickford, QARV's demo guru for North America. While the bike was dialled in and the suspension set up by Troy Smith from FOX, I took a quick glance at the Dune's spec: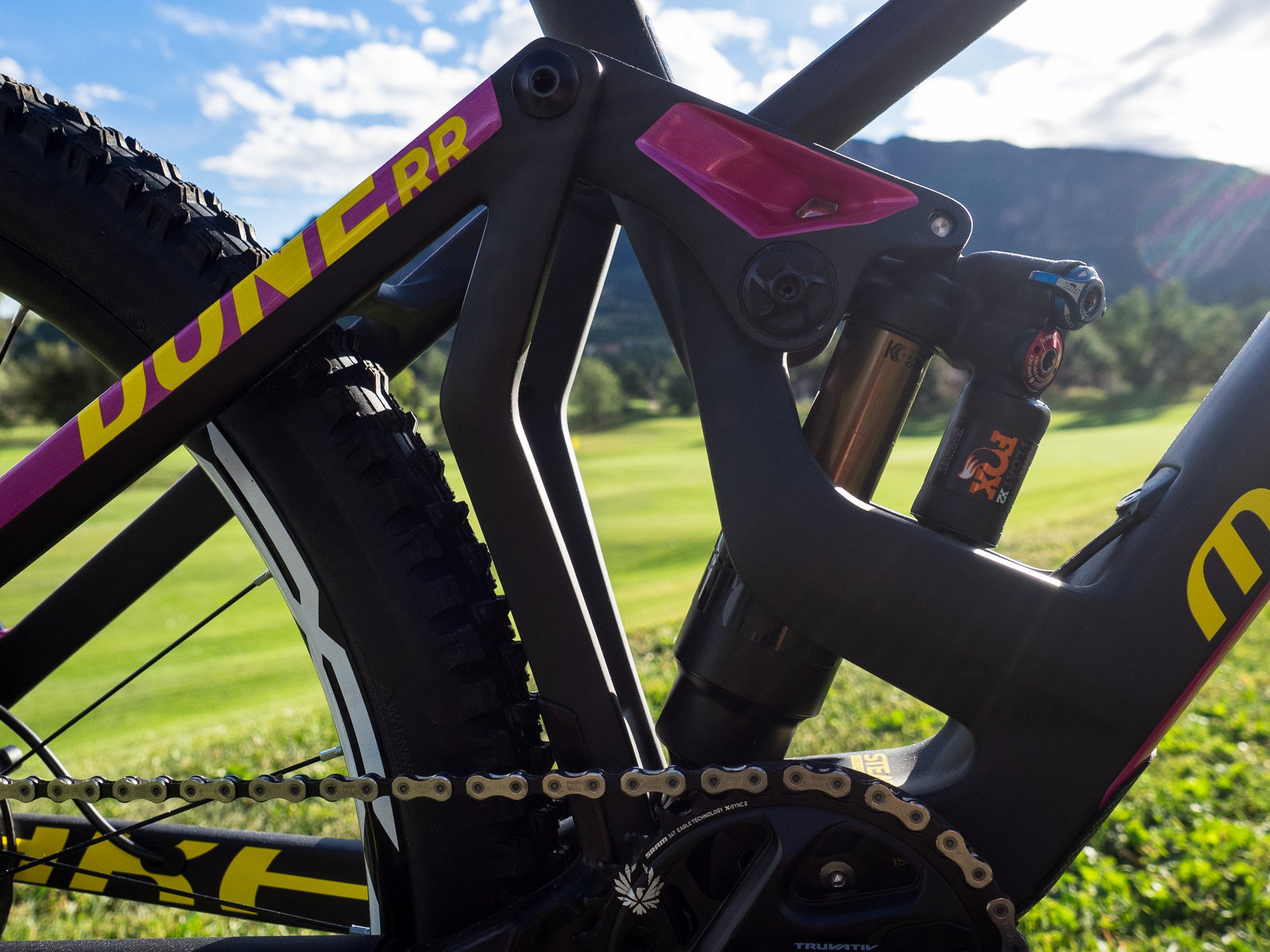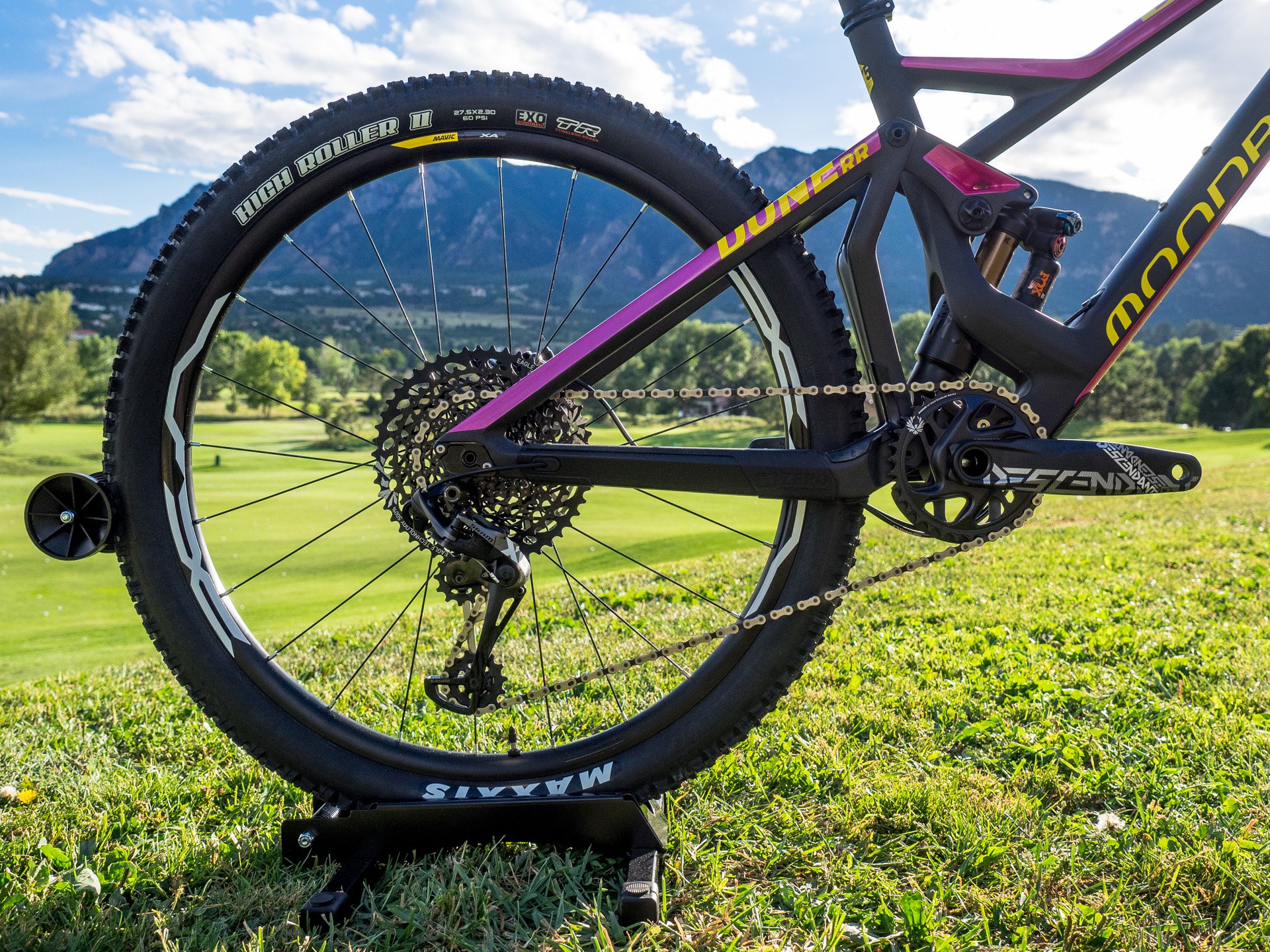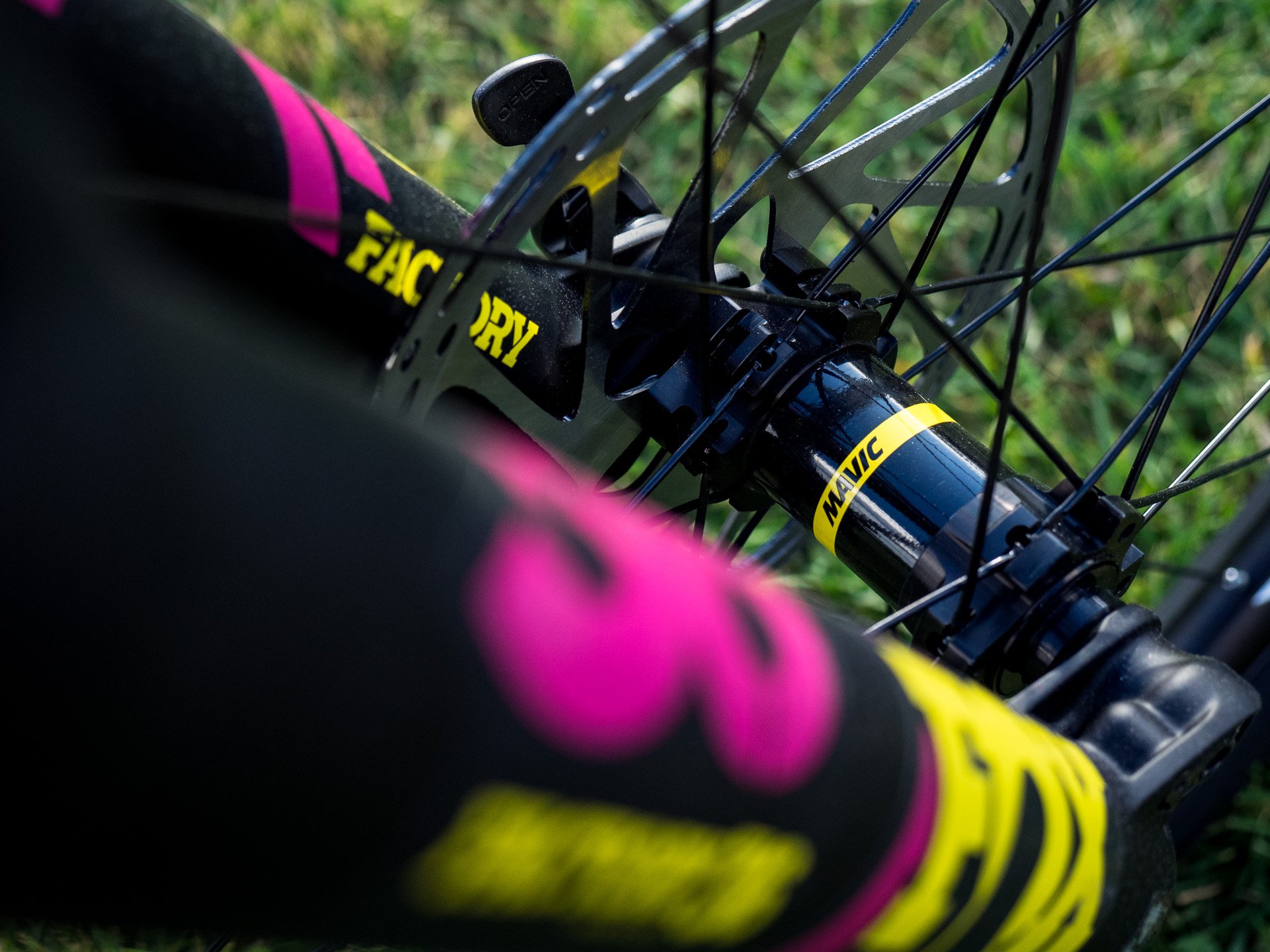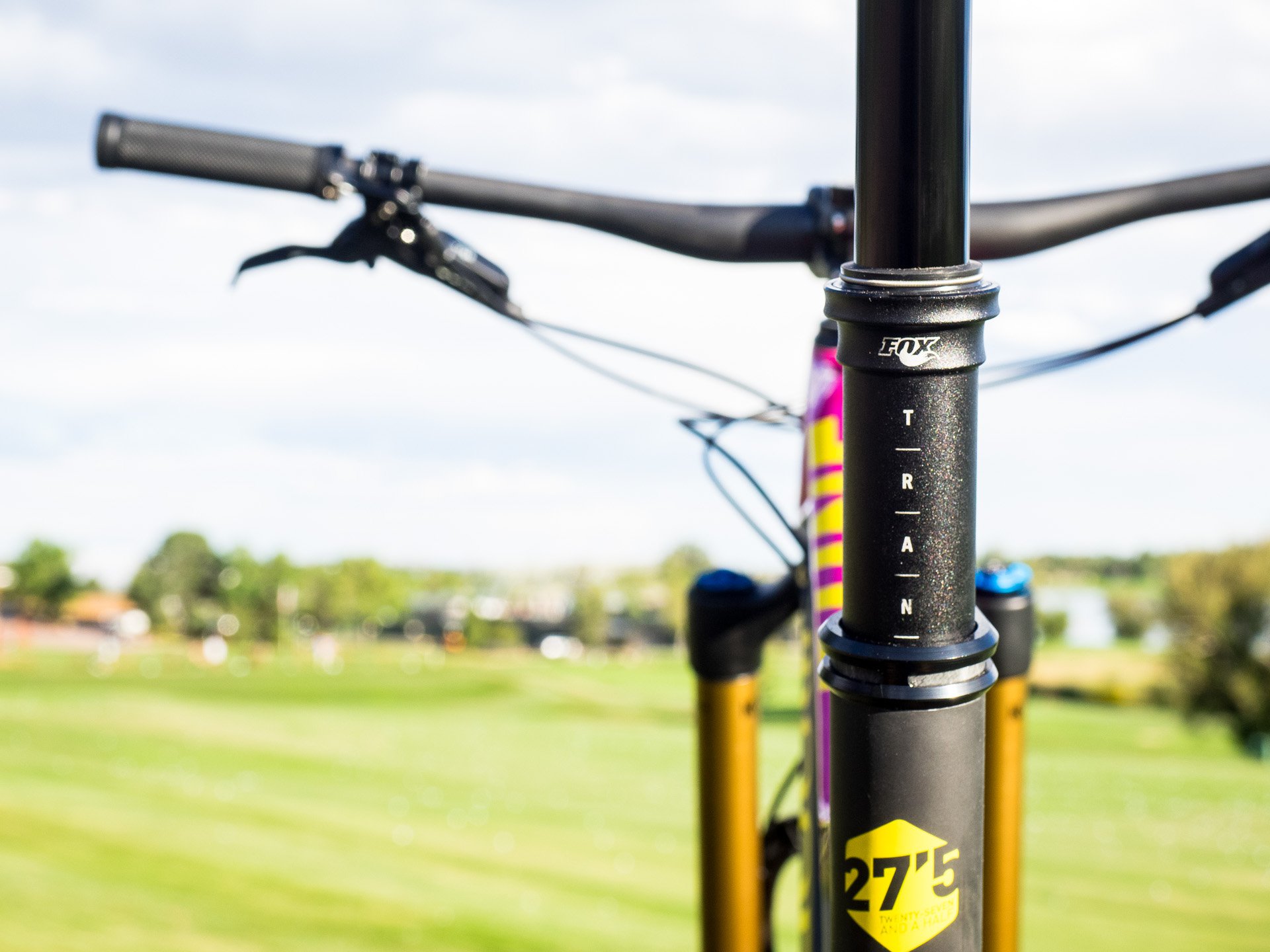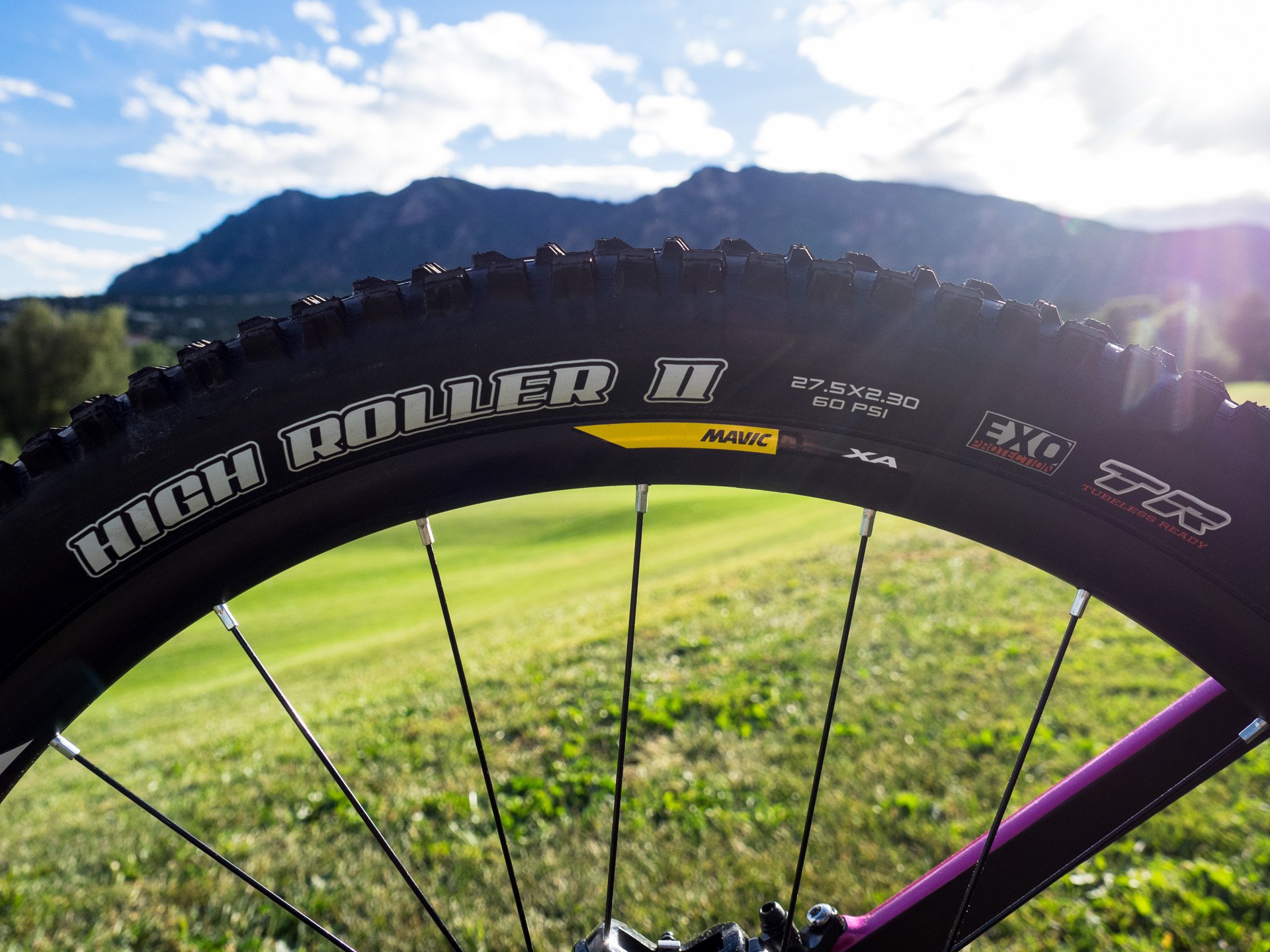 I am not going to do a complete tear-down of the Dune RR as I am hoping a test rig will be made available to us in the near future. I will say that the RR (Race Ready) version sits in the middle of the range with the Dune Carbon XR (Xtreme Race) sitting above it, spec'd with a FOX DHX2 Coil and a few more primo bits and pieces. For a more detailed look at the entire Super Enduro range, you can visit the Dune page on the Mondraker website.

On trail, the first thing I noticed was Forward Geometry which has the effect of stretching you out. You'll need to ride with your chin over the bar to really ride this bike aggressively. Once I found my riding position, I quite liked the fit and the feel of the short stem but if I didn't ride with my weight forward the front end had a tendency to wander when I was climbing. On the short technical switchbacks of Ute Valley it was fine but I wondered what it would be like to climb for extended periods hunched forward over the stubby stem. This was also my first time riding a bike with the Zero Suspension System and I found it to be efficient off the hop but would definitely require a little more work to fully dial it in. When you fly into these press camps, guys like Troy do their best to get you properly set up but it's near impossible to get things perfect. My initial feeling was the bike felt supple at the top of the travel but stiffened up in a hurry. If I had a few volume spacers and an hour of Troy's time I would probably have had a different story to tell. The next day, standing at the top of Pikes Peak with 8,000' feet to descend, I opened up everything on the squishy bits, hoped my altitude sickness would wear off by the time we hit tree line, and pointed the Dune towards my next beer.

My lasting memory of Pikes Peak will be my first real experience riding on kitty litter. Over the years, I've heard from other mountain bikers about riding in Colorado Springs and the sensation of riding on decomposing pumice-stone that over time takes on the ride quality of kitty litter scattered on pink Pikes Peak Granite.*  In some ways, it was unnerving at first to push into a corner and have your front tire give way but it did force me to get low over the stubby little stem and damned if it wasn't fun to get drifty around the too tight corners. That was until I encountered some of the loose stuff on a narrow part of the trail which then redirected me into a hunk of granite, breaking the small metacarpal in my left hand. This was when I realized that the best use of this stuff was to soak up cat shit. Ironically, this was also when my head started to clear and I started to have the most fun on the bike simply because I had to find the smoothest lines possible. Thanks to Austen from QARV for showing me the fastest way to beer and I highly recommend the sour at Avery Brewing in Manitou Springs.
* After a little research, I discovered that Pikes Peak Granite is its own thing: its characteristic pink hue is due to a large amount of potassium feldspar. Rocks are cool!

Overall, my first impression of the Dune RR was that it was happiest when it was at high speed rumbling over everything in its path and when I finally accepted the Forward Geometry and slammed my chin to the stem, the bike really seemed to come into its own. I also continue to be impressed with SRAM's Eagle GX drivetrain - given that it is a price point product, its shifting is smooth and consistent and I have come to enjoy the Eagle 10-50 range.  After 4 hours in the saddle, my only complaint was with the SRAM Guide R brakes which faded quickly even with a 200mm rotor up front. The general consensus was that this bike deserves some better binders and a set of SRAM's new Codes would probably do the trick.  
Foxy RR SL
A day after smashing my hand on Pikes Peak, I wasn't in a hurry to get back out on the bike but the seductive curves of the Foxy's top-tube lured me into another lap on the sunburnt trails of Cheyenne Mountain Park. While the Dune RR is the brawler of the two bikes at camp, the 150mm Foxy RR SL enters the fray as Mondraker's do-anything trail bike. This bike is quite simply fun to ride and generated more whoops than any other bike I rode over my three days in Colorado. Here's a quick look at the spec: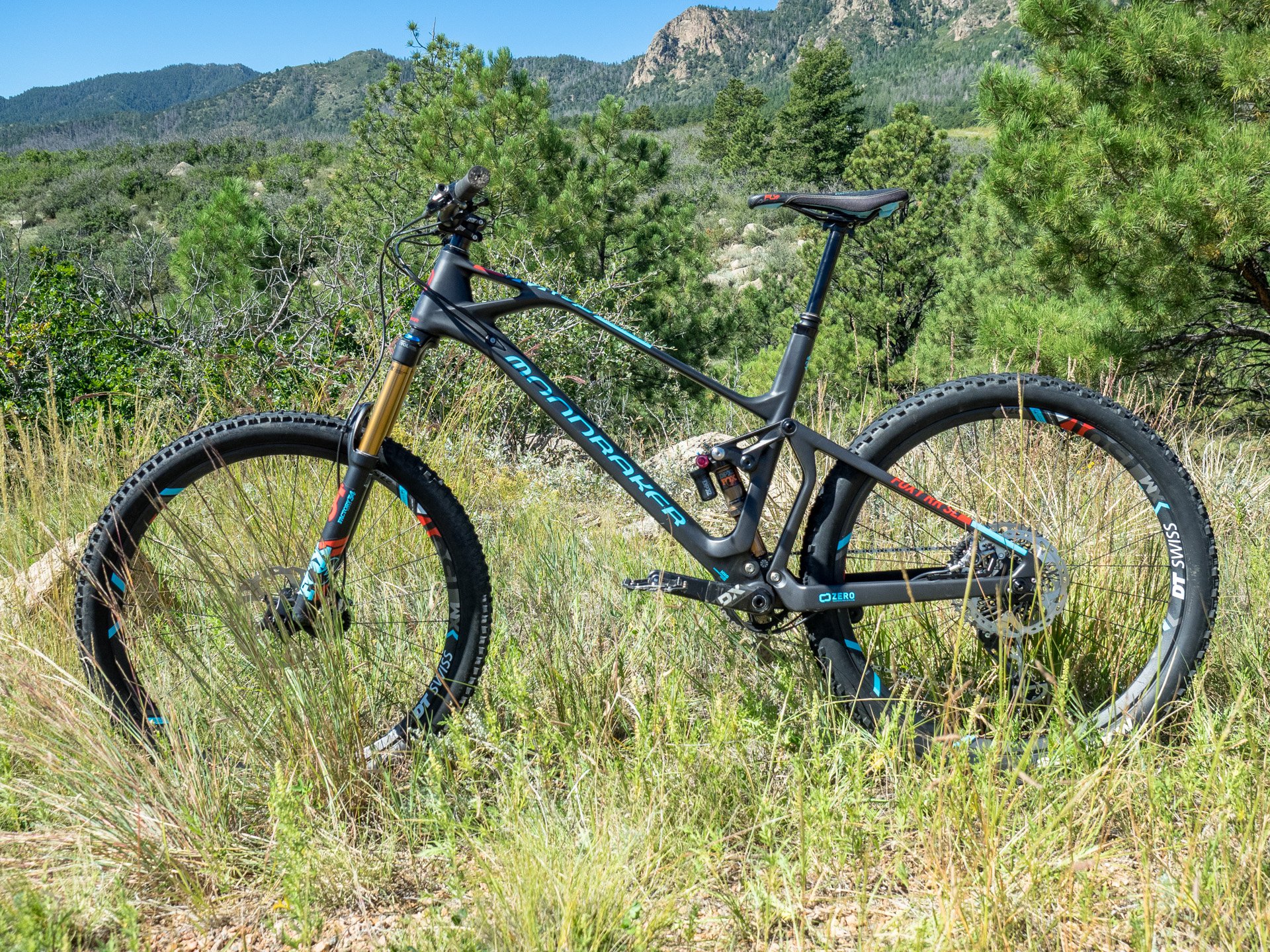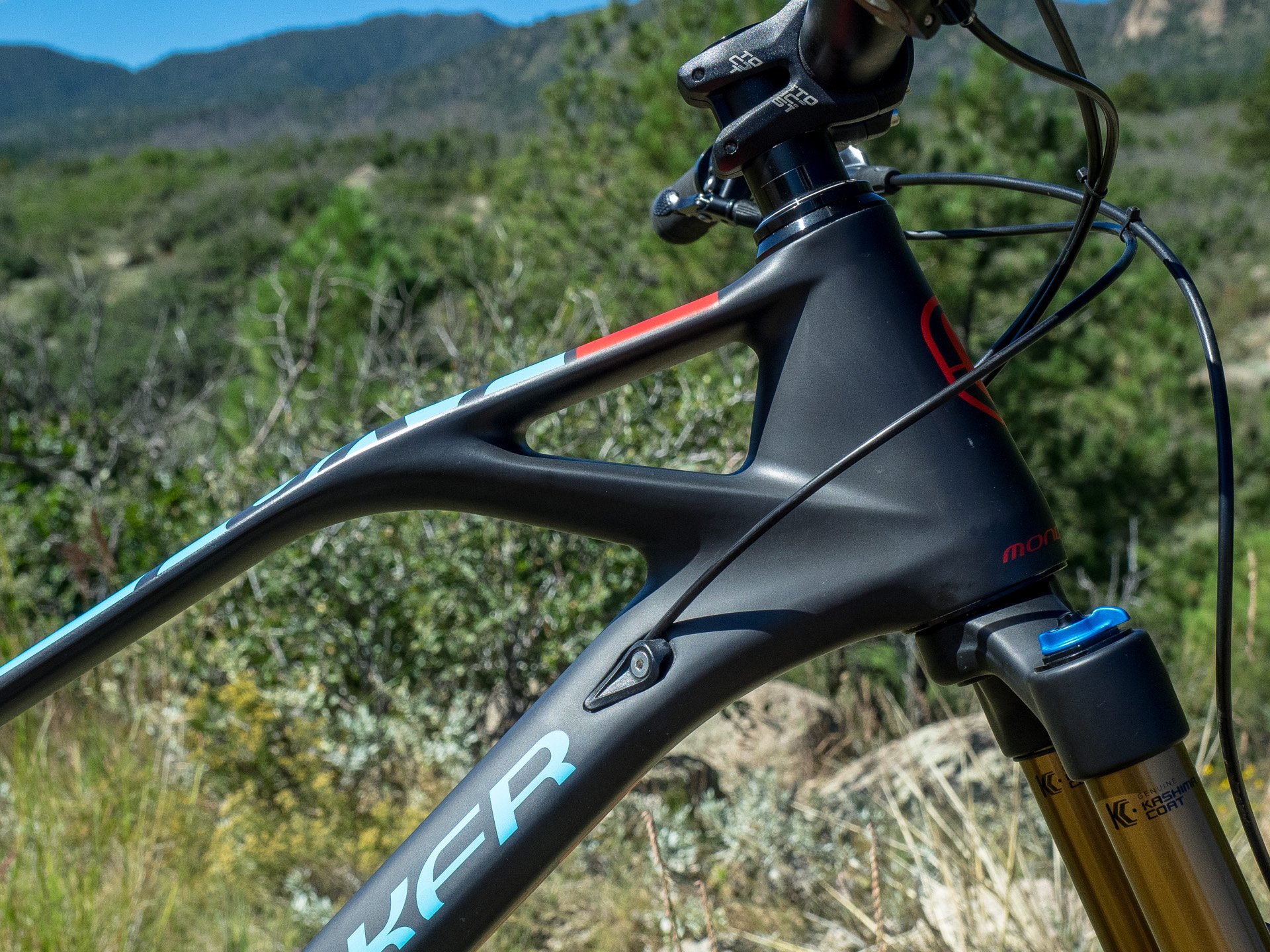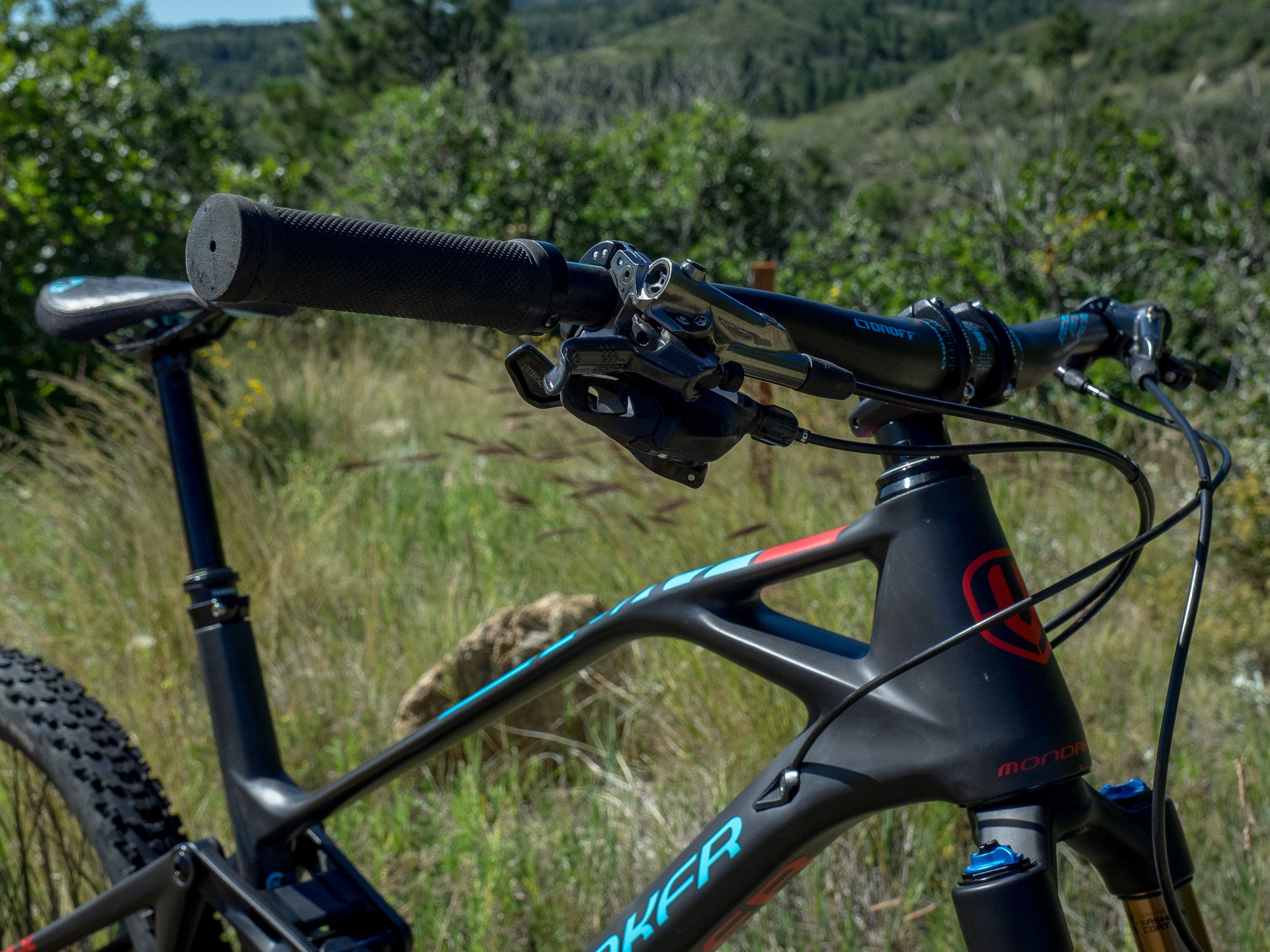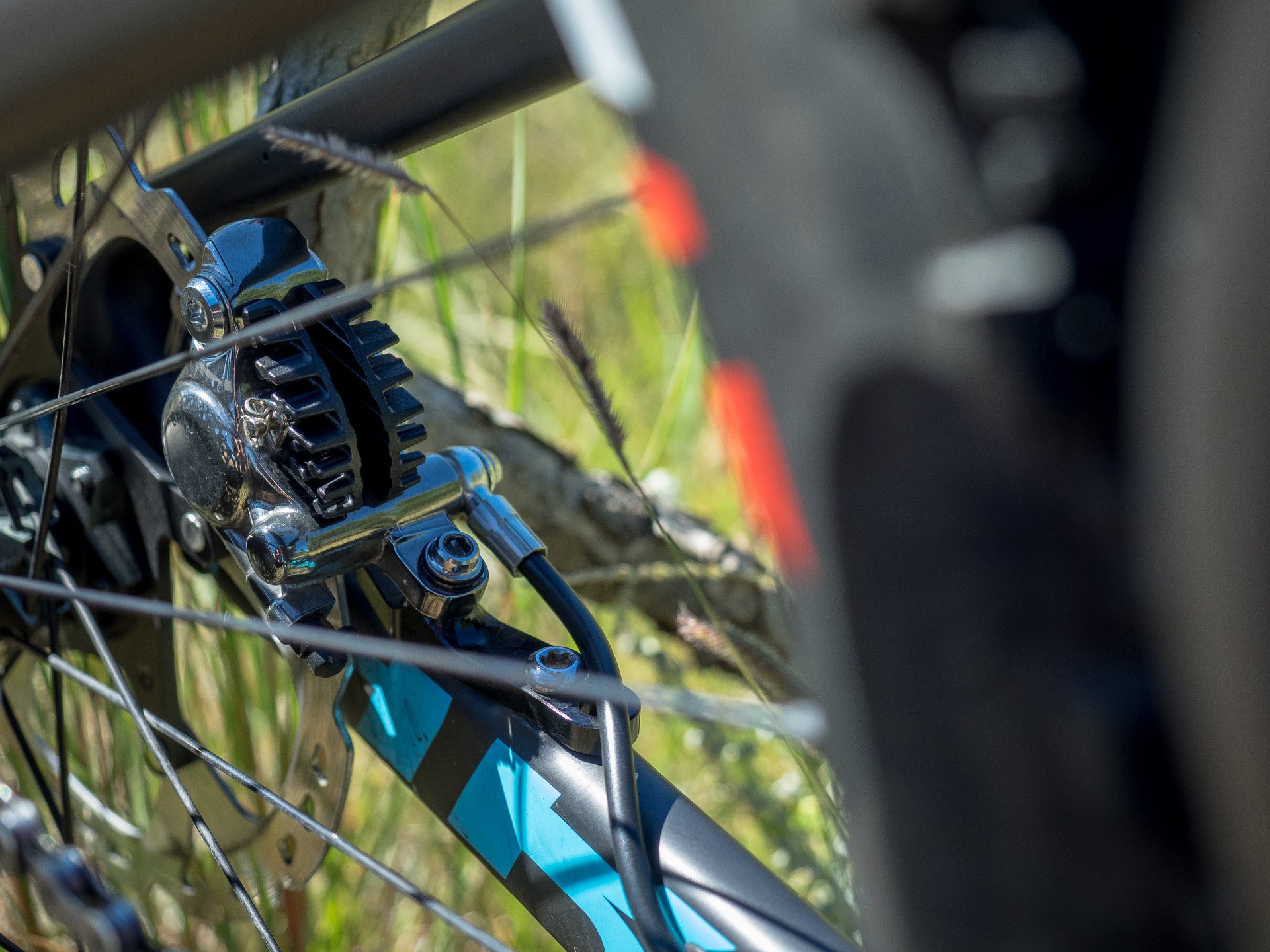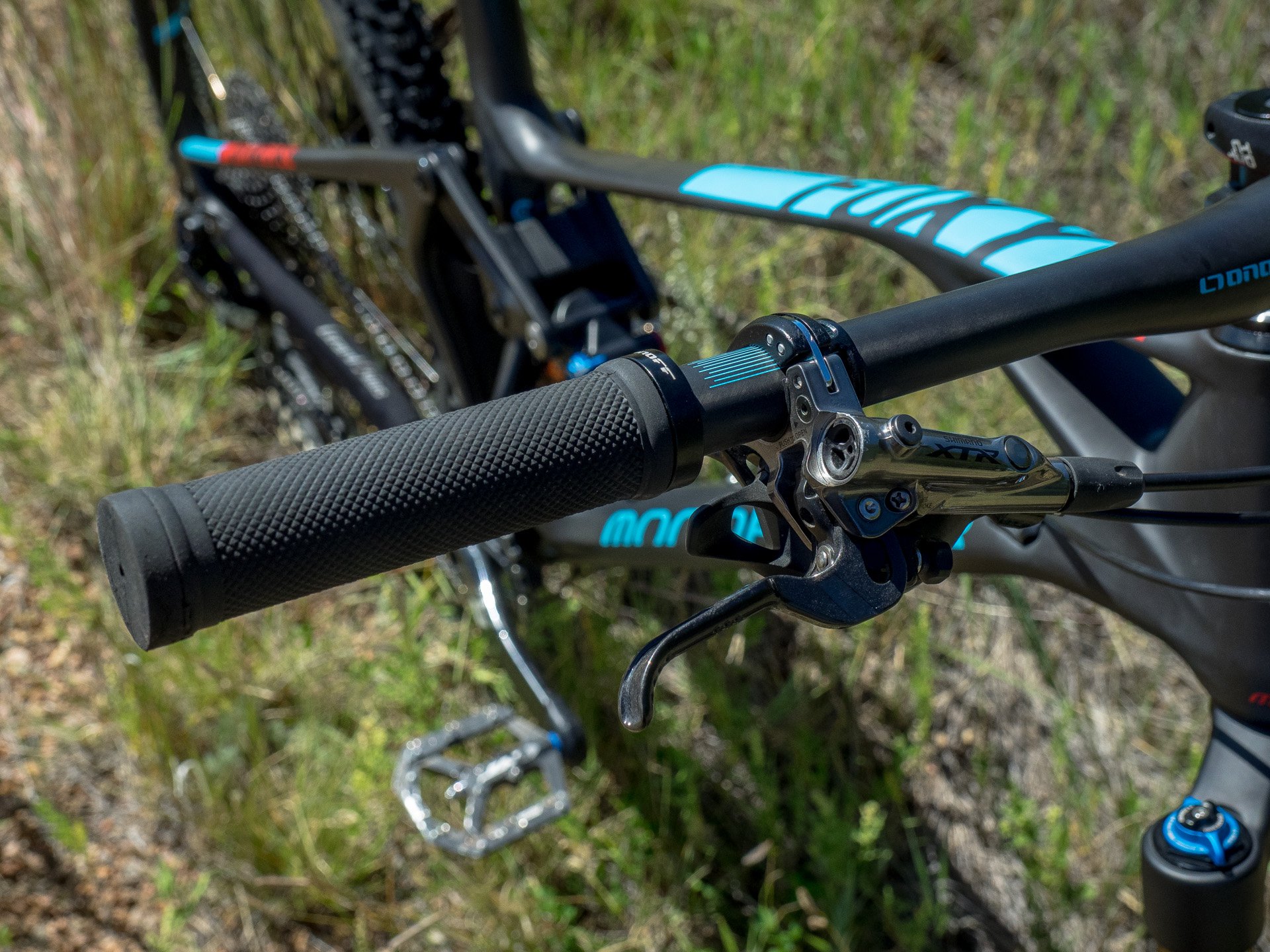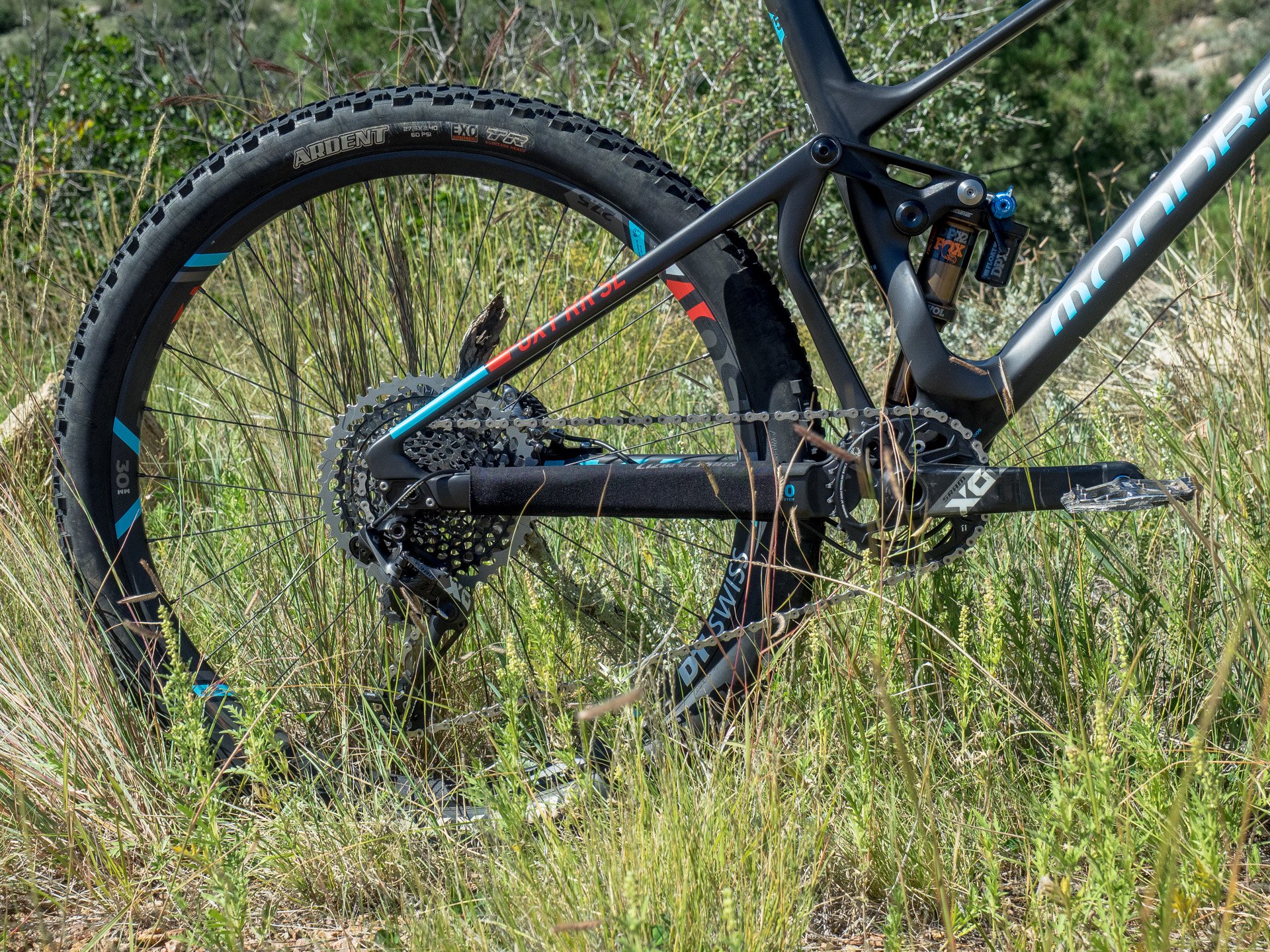 In the span of an hour, I can't pretend to have broken down this bike into its component parts or analyzed the suspension kinematics. I do know that when this bike climbed with an ease that would impress Alex Honnold and when I turned the Foxy down hill it begged to leap off the mountain, even as it confidently hung onto dusty corners at full speed. At the beginning of my ride, I might've preferred a little more time with the suspension setup but after 20 minutes on a short, poppy little trail called Coyote Run I was more focussed on drifting through a few corners than worrying about missing volume spacers. This is where the nimble Foxy RR SL comes into its own and by the time I had reached the bottom of the trail I had even forgotten about my broken digit because I was smiling so much that my face hurt.
Back at the stable, I took a better look at the curve of the Foxy's top-tube and how it flowed so cleanly into the rear triangle. It is a beautiful bike and the product team are definitely making full use of their proprietary Stealth Carbon technology. A few days earlier, Miguel Pina mentioned that the industrial design was consciously crafted so that every Mondraker could be recognized regardless if it was badged. While the Mondraker's line of e-Bikes might be the most extreme example of this, their range of Enduro/AM and XC bikes might be their most beautiful. It's hard to argue with the Foxy's elegant curves but there's not much more I can accurately say about the ride quality after less than an hour in the saddle before having to jump on a plane home. 
Final thoughts
Over the course of three days, I rode in three different riding centres combining dusty sun-blasted singletrack and chunky hiking trails covered with kitty litter. It was perfect for getting a taste of Forward Geometry but not ideal for getting a true sense of any particular rig. A hurried setup and short rides on unfamiliar trails is never the best way to test any bike but I've learned to trust my instincts. My immediate feeling is that Dune RR would be a great aggressive trail/Whistler bike but until I get more time on it closer to sea level I can't say much more than my first impressions were positive. In terms of my favourite, I would have to say the FOXY RR SL was perfectly suited for the terrain I rode in Colorado Springs and would probably do well on my home trails. It climbed exceptionally well and descended technical trails like a coyote with its paws on fire. The Foxy RR SL's  bigger brother, the 150mm Foxy XR with a 2018 160mm Pike is definitely interesting and something I would be excited to try at home in North Vancouver. 
We've requested that Mondraker send us a Foxy XR for review and hope to have one in the stable for a long-term review this fall. In the meantime, we're all hoping that Mondraker is able to solve the question of Canadian distribution so we can see more of these stretched beauties north of the border. Until then you can satisfy your exotic bike lust by checking out all the available models at Mondraker.com/US. 
Availability & Pricing
Contact QARV Imports for questions regarding availability for Canadian consumers and visit Mondraker.com/US to see the complete line of bikes that will be available in the USA. 

Super Enduro
Dune Carbon XR - $9,400 USD

Dune Carbon RR - $7,800 USD 

Dune Carbon R - $6,200 USD

Dune R Aluminum - $4,600 USD
Dune Aluminum - $3,700 USD
Enduro/All-Mountain
Foxy Carbon RR SL + ENVE Ltd- $10,800 USD
Foxy Carbon RR SL - $9,100 USD

Foxy Carbon XR - $6,300 USD

Foxy Carbon RR - $5,350 USD

Foxy Carbon R - $4,400 USD

Foxy Aluminum - $3,500 USD
Note: All prices are in USD and bold indicates the bikes that were ridden over the course of 3 days in Colorado Springs but I've included the entire range including aluminum bikes for a true sense of the range.

Rider details
Height: 6'1" / 185 cm

Weight: 196 lb / 89 kg

Reach: 6'4" / 193cm

Inseam: 33" / 84cm

Age: 43  
Daily Driver:  Evil Insurgent - Large