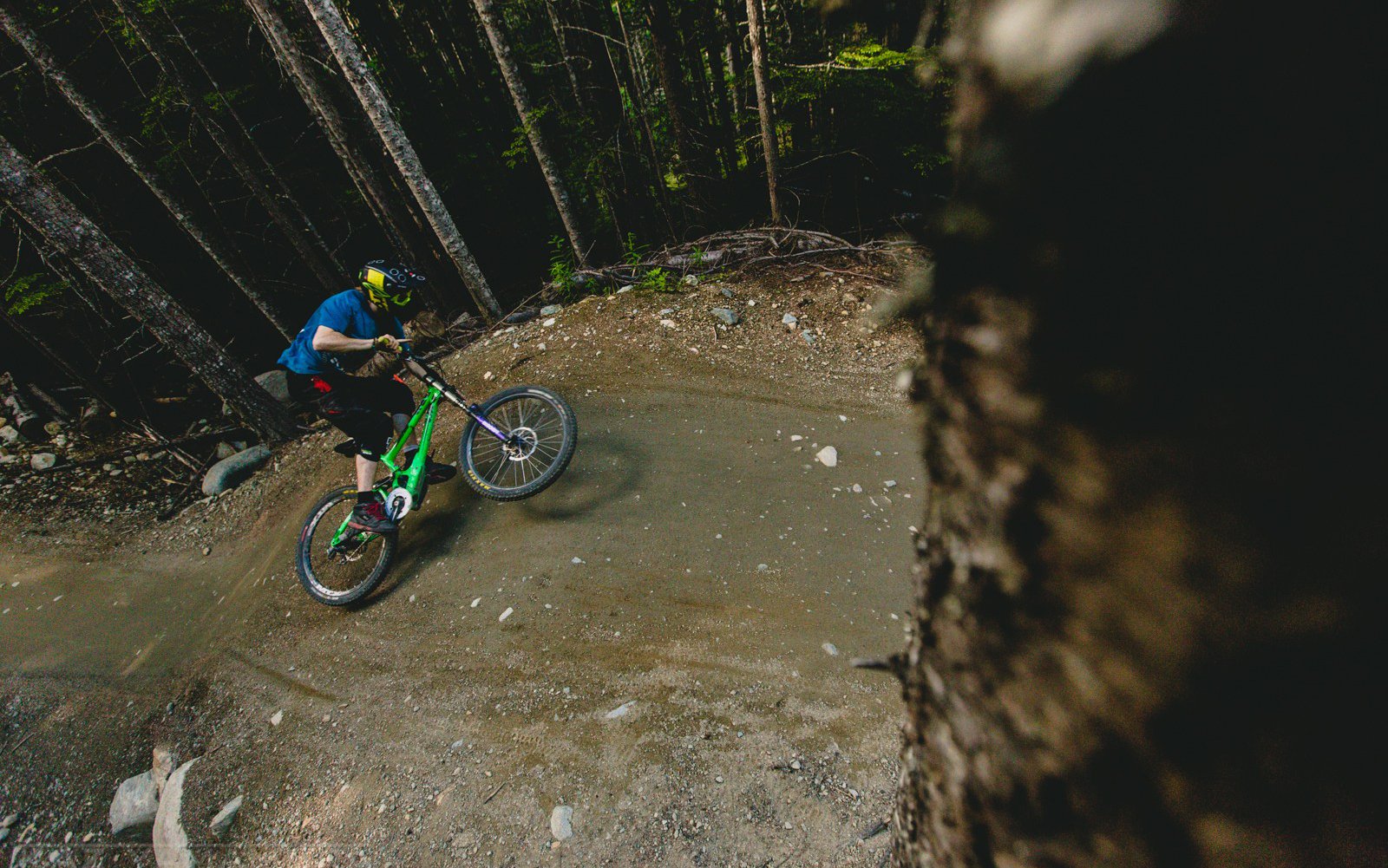 A Moment with Ollie Jones
"The only other rider I've followed who rides like that is Brendan Fairclough." These words came from Matt Hunter at our last running of The Airprentice. Ollie was a finalist and we almost signed him to the team after the event, but things didn't work out. Thankfully the stars aligned this year and Ollie is a now a full patch member of team NSMB.com.
What Matty noticed was that Ollie rides like a wildman. Or in Ollie's own words, "maybe a little out of control." The bike beneath him takes on a life of its own, moving in unexpected directions and drifting at will. It's clear that Ollie has a blast on the bike and his rowdy cheerfulness infects anyone nearby. This is at the heart of Mr. Jones' focus; "As a rider I have a bunch of little goals for progression but the only one that has ever and will ever matter is to have fun."
In the last few years Ollie's discovered a new passion, allowing him to see mountain biking from the other side as a photographer. His experience in the saddle guides his lens as well. "Having a strong understanding of the riding part of things helps bring more to the shoot for sure. It creates a unique shoot every time and the collaboration basically turns into a stoke storm and produces great results."
Thanks for the stoke storm Ollie!
Ollie Jones steezing through the trees. Ollie's got tons of style, both on the ground and in the air.
First trail of the day, Crank It Up seems good.
Scrubs seemed to be the name of the game during our shoot.
Ollie accidentally set off one of the mines from World War I in the Garbanzo North-South region.
Serving up dinner on his tables.
Catching the last rays in Garbo.
Some pan-cakes to start the day off right.
"These berms are too perfect to roost!" A shoutout to the Whistler Trail Crew, I guess.
Mere millimeters separate Sir Ollie Jones from these jumps in Whistler.
---
Ollie Jones' riding is pretty s-tea-zy.