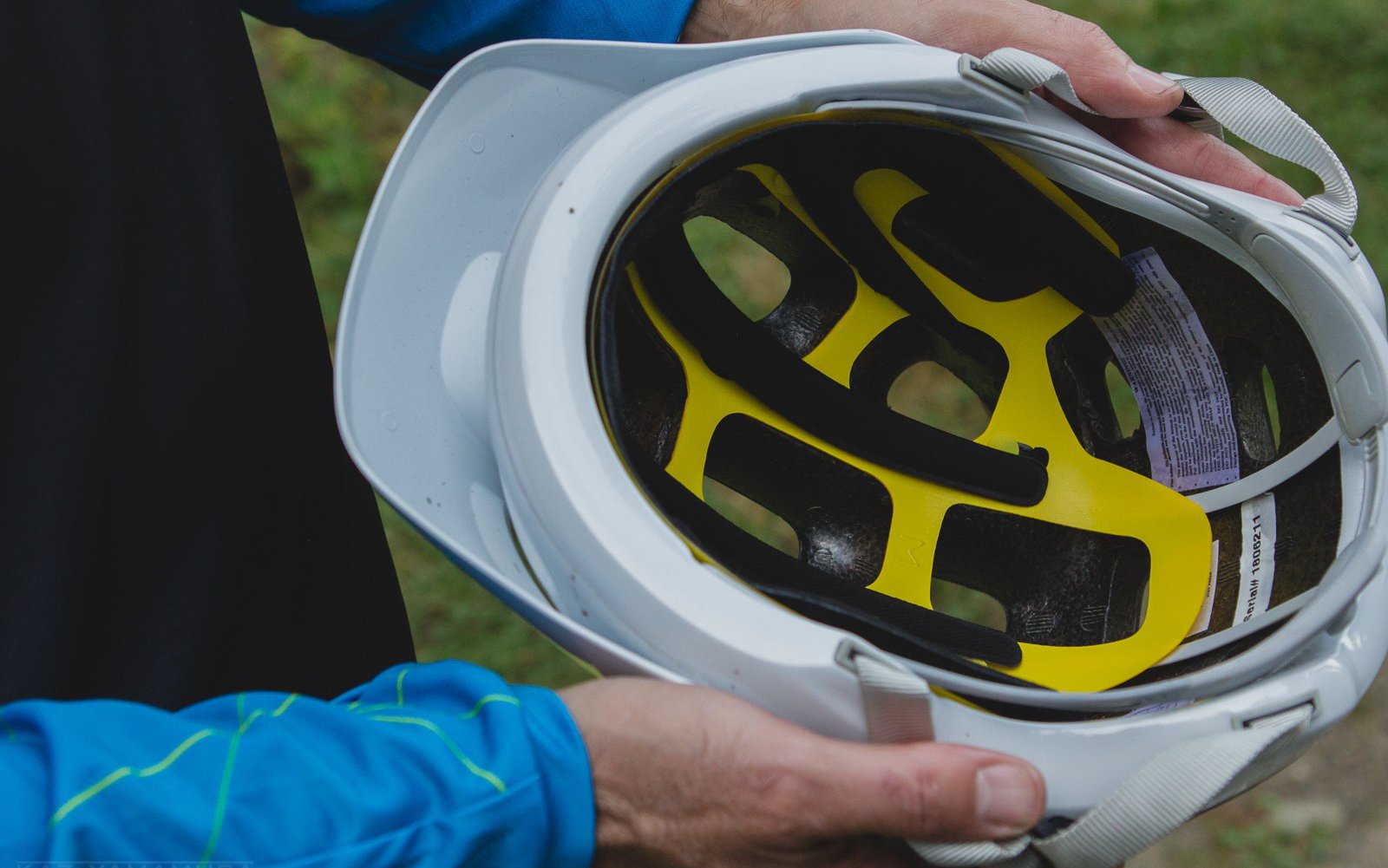 Risk Series #3
Is a MIPS Equipped Helmet Really Necessary?
I vividly remember the classic Stackhat my parents made my sister and me wear as kids. At the time, it was thought that helmets should be capable of withstanding multiple impacts. As a result, lids like the Stackhat — considered a historical cycling item in Australia — were nearly indestructible thanks to the strong and thick ABS shell. Inside the helmet was a dense polystyrene foam and a liner.
Since then, aesthetics changed but so did the understanding of what happens when heads hit the ground. While the Stackhat was close to bombproof — I recall my sister and I at times bouncing them like balls off the pavement — they rattled your head inside the hard shell. Now helmets are designed to break and absorb energy from the impact. But since this change, not much happened aside from trying to make them lighter, more aerodynamic or provide more airflow.
---
This is a multi-part series about some of the big and scary parts of our sport. Our Risk series is made possible in part by support from Your Financial Tree, who provide insurance to athletes - professional and amateur - and enable them to take risks with a little more peace of mind. The 1st article, Risk, Calamity and Injury can be found here... #2 Pro Riders talk Injury and Recovery is here...
---

Helmets were tested with this in mind until 2007 by organizations like CE, Snell, and ANSI. Then MIPS came along with their revolutionary slip-plane technology. POC was the first MTB helmet manufacturer to adopt the concept and since then almost every major helmet company has used it. That's unless an independent technology has been developed. Think Leatt with their Turbine system or Kali with their Low-Density Layer. POC have their own Spin system now as well.
But what if MIPS isn't all that it's cracked up to be? With profits soaring over the last four years — MIPS' revenue for the 12 months ending September 30, 2017, amounted to $14 million and sales were up 45% — it seems we've all jumped in feet first. Brands and consumers alike believe in a helmet that is fitted with the thin yellow layer. And why not? Outside of MIPS' own research, a number of independent studies have somewhat supported the technology. A study funded by the U.S. Insurance Industry found that the four best performing helmets* — each meeting the new standard — included MIPS. The top-rated helmet without MIPS was the Specialized Prevail II road cycling helmet. While it may not feature MIPS, it does have a patented multi-density EPS construction that helps manage impact energy.
*A look at the standards website shows more helmets have since been tested. Now ten helmets, each with MIPS, score top marks from the independent tests.
So what do the folks testing and informing the organizations who set the standards think? Turns out not much, at least for Snell. In a report shared with the ASTM, their test results showed "no performance advantage" to the MIPS slip-plane technology. The Bicycle Helmet Safety Institute (BHSI), a helmet advocacy program, reports that tests were performed using the same model Specialized helmet, one with MIPS, and one without. Snell carried out their tests using a linear impactor and offset (oblique) impacts. A 5kg guided impactor was dropped onto a "helmeted Hybrid III headform and neck."
The impactor was guided to achieve an "oblique transmission of energy" to the sides of the helmet. Flat and hemispherical impactors were used and both linear and rotational acceleration was recorded. Snell noted that the MIPS layer activated and moved. Each location of each helmet was hit twice and helmet straps were tight. They chose the locations based on a Harborview study of the most likely impact locations on bicycle helmets. Snell even claims that with some impacts the non-MIPS helmet outperformed the MIPS helmet. They are yet to share the research in full so I can't comment on which ones at this time.
Obviously, MIPS disagrees with Snell's findings. They point out that the testing methods performed by Snell, which differs from those conducted by MIPS, showed similar results in their experience. This is where it gets quite sticky. MIPS and some independent tests, like seen in the video above, use a different test altogether. Their tests are performed with vertical drops onto a slanted anvil. Not the linear impacts used by Snell. MIPS testing also uses an unrestrained moving headform that includes a sticky rubber covering and no neck. This headform is dropped onto the roughly 45-degree slanted anvil with the straps tight and an inflexible jaw. According to the Bicycle Helmet Safety Institute (BHSI) — a 100% consumer-funded group that represents consumers at ASTM meetings and endeavours to better inform the public about helmet safety — a helmet with a normal scalp under it will move anyway.
Having two different test methods is certainly adding to the confusion. Peter Halldin of MIPS has said to Snell representative, Bill Muzzy, that he's open to helping out in order to design a better test that mimics a bicycle crash. It appears for MIPS, the use of a different headform and dropping it on a slanted anvil, rather than impacting it at angles, provides a more accurate depiction of the forces encountered in a bike accident. Halldin noted that the tangential forces, in his experience, are dominant in cycling accidents and the MIPS testing method provides greater data for these forces.
Sources I've spoken with have also mentioned that the test headforms need to be updated, regardless of which of the above tests is being used. Better yet, they claim these updated headforms are already starting to be created. These headforms are said to include skin and hair, which I'm told has a large influence on what happens during impact. Similar thoughts are also mentioned in the BSHI reports on slip-plane technology findings.

We do have scientific evidence that a helmet with a low friction layer will make a difference in a test including a tangential force. So, as I told Bill Muzzy at the ASTM meeting I am willing to help out to design the test to mimic a realistic bike accident. – Peter Halldin, MIPS CTO
So what are we to do in the meantime? All helmets, MIPS or not, currently at your local bike store should meet current safety standards. But there are questions among safety organizations and manufacturers further adding to the confusion. Heck, you can suffer a concussion without even touching the ground with your head, a fact that helmet manufacturers probably don't want you to know. It is safe to say more testing will be done and we can probably expect to see new, better standards and test methods come as a result of all of this. When and what they will be is anyone's guess.
As consumers we need to stay informed and at this point, be aware that even the helmet safety industry isn't convinced by MIPS' technology. But as they say on the BHSI website; "Although unbiased test results are very hard to find, any spur to innovation in what has been a long stagnant period for new helmet technology is very welcome." I couldn't agree more.
References for further reading: