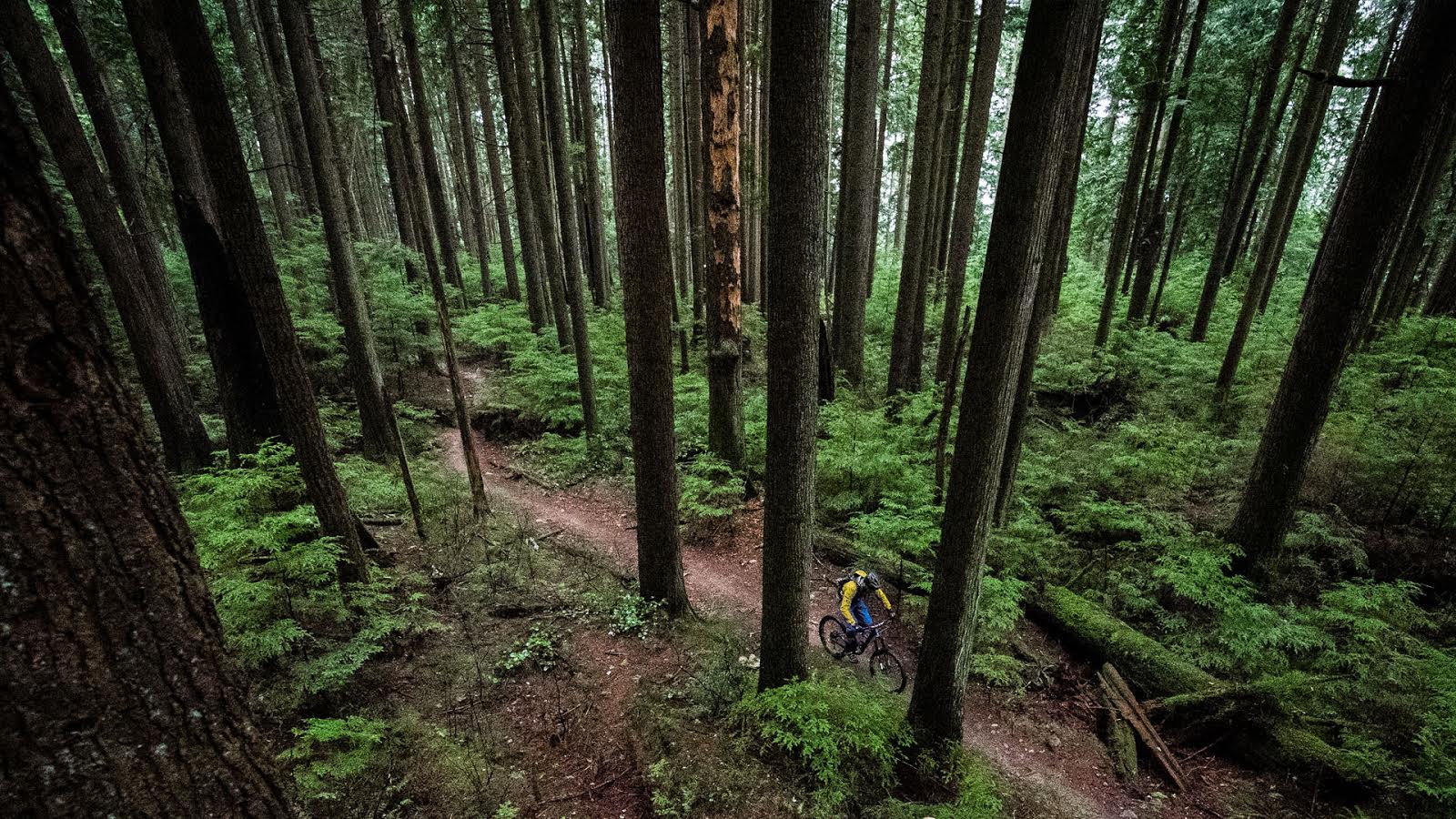 Mind The Gap – Episode 2
"Only those who risk going too far can possibly find out how far one can go." – T.S. Eliot
On June 25th, 2014, Tom van Steenbergen landed the biggest front flip in mountain bike history, but it almost didn't happen.
24 hours earlier, Tom dropped in for his first attempt at the 70ft jump with a straight air, just to test the waters. Mid-way through the jump, it became terribly obvious that Tom wasn't going to make it. The next 10 seconds would feel like a lifetime as we watched Tom ditch his bike and plummet into the knuckle of the landing. The moment Tom stood up after his crash and gave us all two thumbs up, we all let out a sigh of relief.
What Tom had just attempted was risky, but it was calculated risk. That being said, it was still scary as hell to watch, and it was hard to put ourselves in his position to encourage him to try the jump again. But Tom was determined to land it the next time around. So how did he build up the courage to make it happen?
First, it was all hands on deck to adjust the lip of the jump. Tom knew he only needed a few more feet to make it happen, so some height was added to the lip. This small change would have a huge impact and give Tom some peace of mind.
The second hurdle would be speed. In order to clear the jump, we determined that Tom would have to hit the lip at 60km/h. We fine-tuned the run-in, and with the help of a radar gun, Tom was able to make sure he had the right speed to successfully clear the jump.
The final hurdle, and arguably the toughest to overcome, would be building to confidence to hit the jump again. For Tom, having fellow Trek teammate Cam McCaul on set to provide some guidance and advice was a huge help.
With the new lip in place, Tom in the right mindset, and the weather cooperating better than we could have imagined, it was game on. With Tom at the top of the run-in, we all waited patiently for him to make the call. This would be his first attempt of the day on the newly shaped jump, and after the previous day's result, everyone was pretty tense. When Tom finally decided to drop in and slowly started to rotate forward, we all just held our breath. Then he landed it… and total pandemonium broke loose. None of us had expected Tom to actually front flip the jump on this attempt. With so much on the line Tom had decided the moment was right and managed to pull off one of the gnarliest things ever witnessed on a mountain bike.
"I honestly don't know if I would have done it again. I was really scared to do it because I could barely clear the jump in the first place."
---
Hats off to Tom on that one! We're all stoked to see more of Mind the Gap, as well as the final product later this summer…