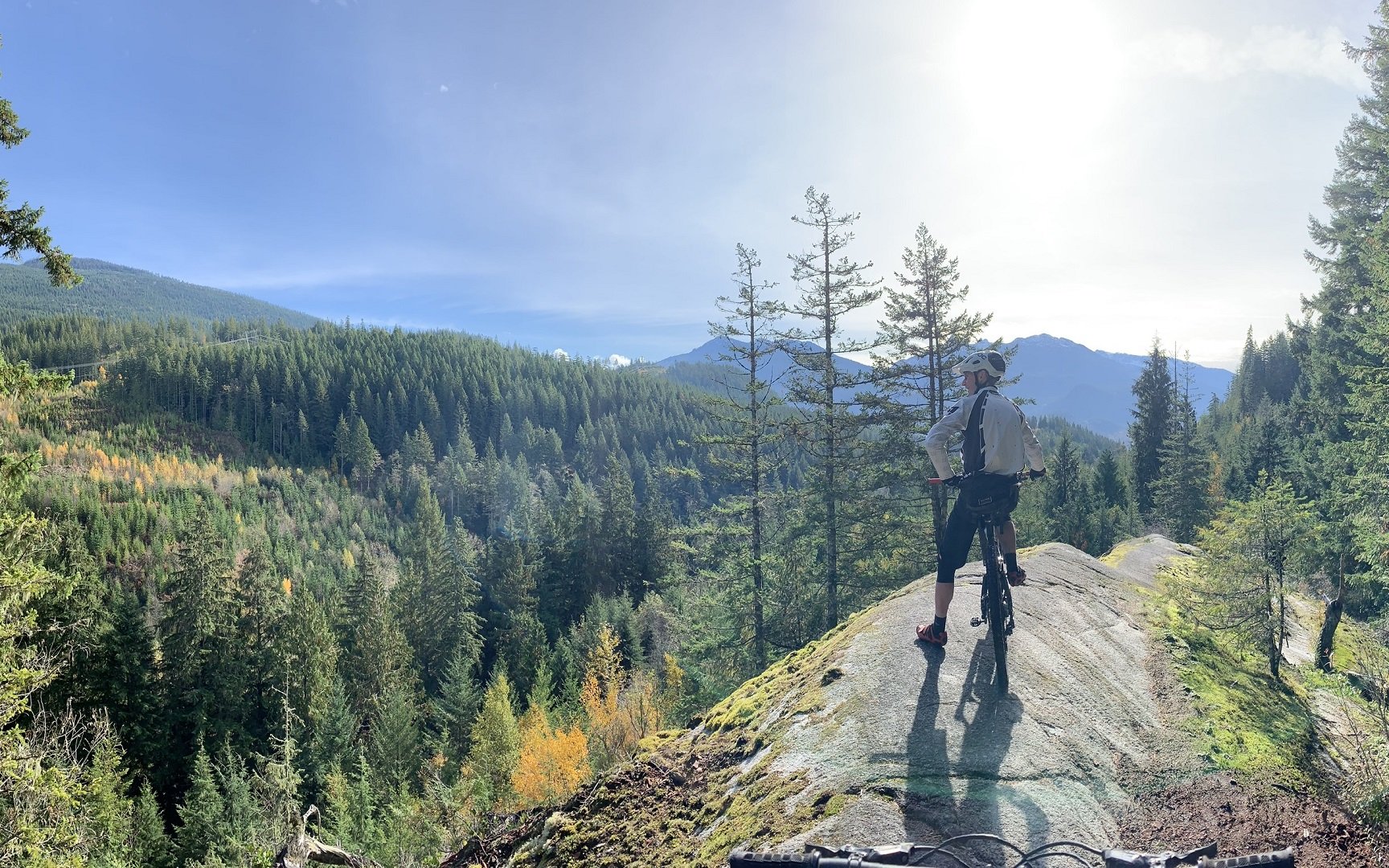 MIN MAX
Min-Max: Brian's 2015 Kona Process 111
It's A Process
Before the introduction to Min-Max Your Ride went live, I had already asked Brian (aka Mr. Lungtastic) if I could feature his 2015 Process 111 at some point. That was partially down to the build, which features a sweet selection of investment-grade products, like the discontinued Chris King PF92 pressfit bottom bracket and the rare 7.25x1.25" (184x44mm) CaneCreek IL air shock.
The most appealing reason to write about this rig though comes down to a certain psychology behind it that I've witnessed over many years, and which I believe is rooted in almost every bike featured in this series. That is the fact that Brian's been talking about his next bike for almost as long as he's owned this thing.
Instead, he just keeps servicing the suspension and Chris King hubs and bottom bracket, replacing worn components on his 11-spd XT drivetrain, and making strategic upgrades like the 180mm OneUp dropper and Wolf Tooth Geoshift -2° angleset.
The Process 111 is and always was, heavy for a frame that doesn't quite pump out 5" of rear-wheel travel. It's telling that when the 111mm rear and 120mm front 29" was released in 2014, Kona categorized it as an Enduro bike. Some of that weight comes down to the huge bearings that are well-shielded, and this generation of Kona has proven rather bombproof, and who even cares about weight? It turns out Brian does. His XC-racing background prevents him from dismissing those concerns.
He was already torn between a large and an XL when he bought the bike and has some regrets about going with the smaller size when he tests bikes with longer Reach numbers. The combination of the 20 mm over-forked front end and the Wolf Tooth angleset change the fit as well.
Oddities & Ends
Two of the neatest bits on Brian's bike are the PF92 Chris King bottom bracket and the PUSH RC2 damper upgrade for older CTD forks like Brian's 34. The PUSH kit predates their current HC97, and it was a huge upgrade for that generation of Fox forks. I loved mine, and my brother is still running it to this day.
I haven't been able to get an answer about why Chris King stopped producing their Pressfit 24 bottom bracket. Between Shimano's entire crank lineup and the excellent RaceFace Aeffect R arms, it seems to me there are plenty of 24mm spindle cranks on the market, and frames with the Pressfit-92 standard are also still plentiful. In any event, Brian's BB has been in his frame since the beginning and is still better than new after a routine service.
The New Bike Dance
At the start, this series could have just been an endless wave of horizontally-shocked Process bikes like Brian's alternating with KS-Link Banshees. The number of potential submissions was surprising. But coupled with that was a number of riders who e-mailed me to see if I knew anyone, or I myself, wanted to buy their 111, 134, or 153 Process rig.
One thing those Banshee and Kona bikes have in common, other than big bearings and relatively bombproof construction, is that neither is well suited to the transportation of a water bottle inside the main triangle. As we know, that matters to a greater-enough number of riders than not now that both brands are selling vertically shocked, Trunnion-mount equipped, bikes these days.
In addition to usable water bottle mounts, over the last eight-to-ten years we've seen Reach numbers grow, seat tube angles become steeper, seat tubes become shorter, and head angles get slacker. There's also the whole Boost hub and fork spacing thing. The Process 111 was the first production trail bike designed specifically for use with a 1x drivetrain, but for most bikes from 2014, the suspension kinematics have changed substantially as well.
All reasoning aside, there's also that desire to try something new coupled with the knowledge that a test ride or two isn't the same as dialing in a bike to your personal setup and dialing in your personal setup to a bike, over time.
Mr. Lungtastic has considered a Rolodex of potential future dance partners like the fresh Kona Hei Hei, Specialized Stumpjumper, Guerrilla Gravity Trail Pistol - or maybe a Smash, the Transition Spur, or maybe a Santa Cruz Tallboy or Blur. That probably doesn't dent the full litany but generally the rational is the same; improve descending performance or at least maintain what the 111 brings to the trail, and ditch a bunch of weight at the same time.
The crux of it all is that a Process 111 frame is worth next to nothing at this point, barely a dent in the frame-only prices of any of those bikes, and chances are a new fork and headset would be on the bill too. Plus front and rear spacer kits to Boostinate the Chris King hubs. Selling his Kona complete and buying a new bike is an even more daunting equation assuming Brian wants to stick with an XT build, top-end suspension, high-end hubs, etc.
Spending the money up front on workhorse componentry, amortizing it over many years, and riding his Process a ton, has made Bri's cost of ownership relatively cheap, and at this point, ongoing maintenance - replacing pads, rotors, drivetrain bits, and rubber - keeps this bike low-cost for the performance compared to ponying up the money for a fresh rig.
Thanks for submitting your Kona, Brian. For anyone else interested in submitting your bike to min-max, please fire me an e-mail.