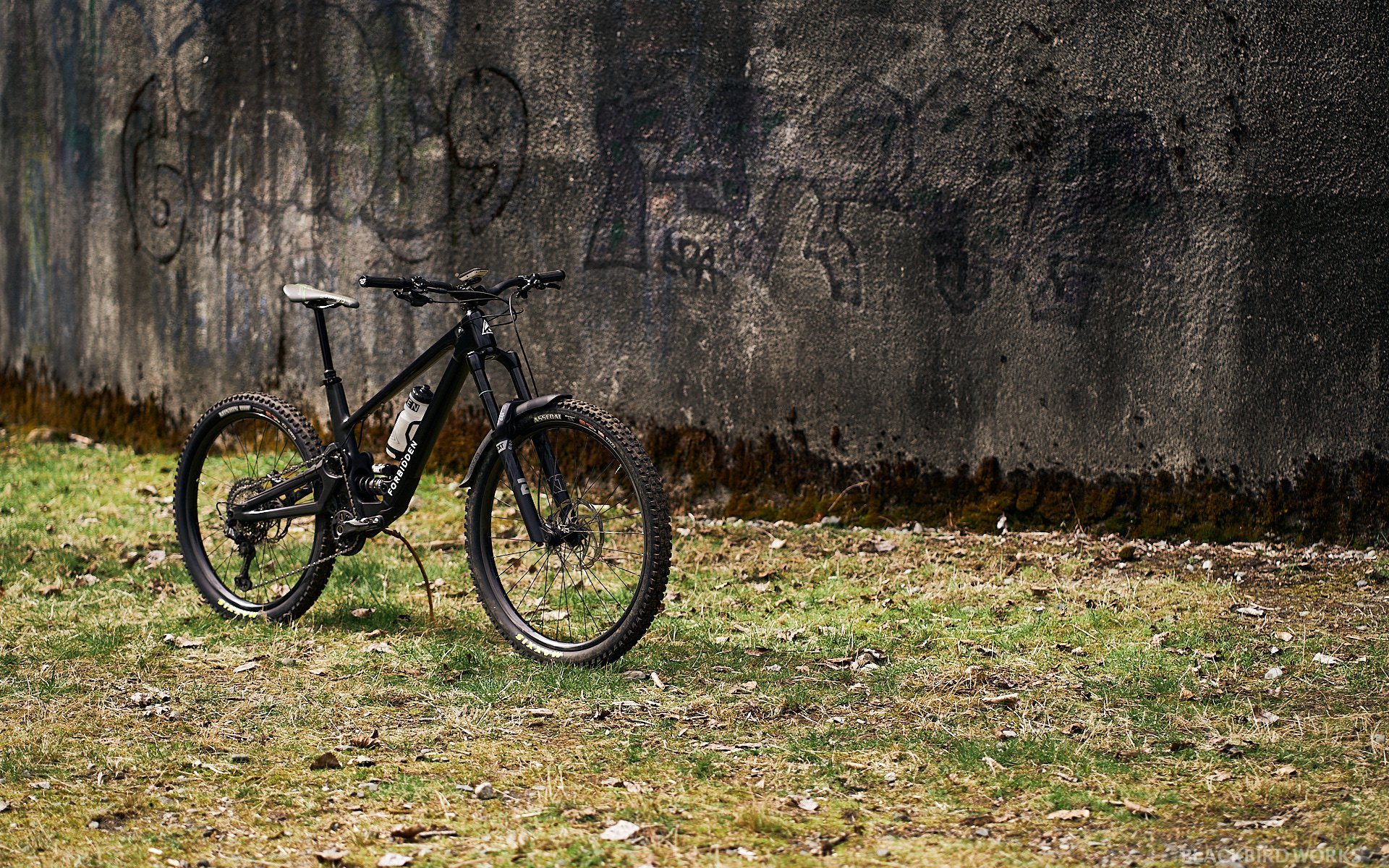 DREAM BUILDS
Mike Grimwood's Forbidden Dreadnought
Presented By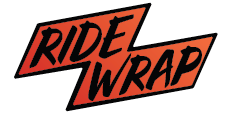 Dream Builds is a new series that highlights two-wheeled passion projects among our fellow riders. Turning a Dream Build into a reality takes time, passion, and commitment. The folks at RideWrap want to help you protect your own Dream Build because it's an investment. If you've got a bike that fits the series, we'd love to feature it, and give you a chance to win a Tailored Protection Kit from RideWrap. You can submit your Dream Build photos in one of two ways:
Send us some photos and a description of your build. Make sure to include 'Dream Builds' in the subject line.
Or simply post a few bike photos and details to Instagram and use the hashtags #dreambuilds and #nsmb.
We'll pick two winning submissions and feature them on the site. The two winners will get a Tailored Protection Kit, courtesy of RideWrap.
---
Hi Mike, Can you introduce yourself and your riding background?
I first started riding mountain bikes in the early 1990's, right around the time that the Panaracer Smoke came out (awesome at the time). I took a break for a while, then started riding again in '99 when freeride was all the rage. I was in Kelowna, which was a great place to learn how to ride off stunts and hit bigger things. I moved to Calgary for a while, then ended up in North Vancouver.
Tell us about your bike catalogue, the bikes you own and owned in the past. What stood out and why?
Well, that's a tough one. I've had the opportunity to ride a lot of bikes since in the past 20+ years. Highlights have included a 59 pound Banshee Scream (so stable and easy to jump), some Knollys, a Yeti SB150 (one of the better all around bikes I've ridden), Forbidden Druid (the secret sledgehammer), and an aluminum Specialized Stumpy EVO (highest smiles per dollar I've ever ridden). Lowlights include a recent e MTB (not my cup of tea), Yeti SB 5.5 (too linear), and a 2017 Specialized Enduro (too linear). My current bikes are the Forbidden Dreadnought and a Geometron G1. I'll talk about the Dreadnought below, but the G1 is awesome because it can be built however you want. Mine is currently set up with 460 mm chainstays, 495 mm reach, mullet and a 190 mm Boxxer. It's so much fun but handles the trails very differently to the Dreadnought.

How did you go about the Dreadnought build?
I had a couple of goals for this build. I wanted it to be less than 36 pounds and I wanted it to complement my G1. I'm 5' 8" (173 cm), but I went for a size large so it wasn't a massive size difference to the G1. Yes, it's a little less playful, but it feels safer (harder to go OTB). Some of the parts were taken off an old build, but most were new. I'm sure people will ask why I didn't go full XTR and that's because I couldn't find it (COVID); I bought what I could for the build. I had heard great things about the Era fork and I have wanted to try one since they came out. Yes, they are crazy expensive. And yes, it's awesome in so many ways. The big thing is that their base settings were bang on for me so I bolted on the fork, broke it in over one trail, and that's it. I like playing around with geometry, but I hate faffing with suspension. The other parts were chosen to survive the COVID bike boom (like the King hub and BB). I was happily surprised when I finished the build and weighed the bike at 34.8 pounds.
Can you share your settings?
21.5 psi front, 23.5 psi rear for wet days, 22 front, 24.5 rear for drier/faster days. Rear shock has a 300-lb spring which is just a hair soft for my 190 pound weight (86 kg) (but feels awesome) with the damper settings in the middle for all (not sure on the tune). The fork I'm running 70 psi in the + chamber and 110 in the ++ chamber. Again, running the exact recommended settings; HSC - LSC - R, 7 - 7 - 9 clicks from full closed.
Mike, why are you so hung up on mullets?
I love the traction of the big front wheel. And yes, a full 29 is probably faster. But early in my freeride 'career', I got pinned between the rear wheel and the seat. The seat broke off the seat rails and a seat rail went through two sides of my scrotum. So the more clearance I can get over the rear wheel, the better!
Tell me about the missing lower chain guide. Any issues?
When I had the Druid, the extra friction due to the lower chain guide was really noticeable. Or at least it was in the stand, so it was in my head... The customer service with Forbidden was excellent so I knew that I wanted their bigger offering (especially since I could mullet it), so I was hoping I could run it without the lower guide to reduce some of the drag. So far, I haven't had any issues and for the intentions of the Dreadnought, it's pretty fast uphill.
Did this bike make you faster, more confident? or both?
Faster? I'm not sure. Confident, I think so. I love having the extra room over the rear wheel to move around and I like that the rear breaks traction before the front. It's a really comfortable bike to get loose (well, dad loose, not Remy loose...).
How did the RideWrap come about on this bike? and do you like it?
I bought the frame from Beaufort Cycles on the island, dealing with Ryan. He was very friendly and gave me updates to when I'd get the bike. So when he said he had RideWrap kits ready for the Dreadnought, I said yes. Ryan sorted out the install and it was awesome to just build the bike and ride and not worry about rub marks from heels, brakes cables, etc.
| | Brand/Model | Notes |
| --- | --- | --- |
| Frame | Forbidden Dreadnought, size L, with RideWrap tailored wrap package. | Ziggy Link for Safety Mullet setup (27.5" rear wheel) |
| Shock | EXT Storia V3 300 lb spring | 300 lb spring |
| Fork | EXT ERA | 170mm |
| Front Brake | Shimano XTR 4-piston | M9120 |
| Rear Brake | Shimano XT 4-piston | M8120 |
| Rotors | Formula | 203mm |
| Handlebar | OneUp 35 mm rise | 770mm wide |
| Stem | OneUp | 35mm |
| Grips | Renthal traction | Ultra Tacky |
| Shifter | Shimano XT | 12 Speed |
| Derailleur | Shimano XTR | 12 Speed |
| Chain | Shimano XT | 12 Speed |
| Cassette | Shimano XT 10-51 | 10-51 teeth |
| Cranks | Shimano XTR | 170mm |
| Chainring | Shimano XT | 30 tooth |
| Bottom Bracket | Chris King | black |
| Front Wheel | I9 hydra, Sapim CX Ray spokes, We Are One Faction | 29" |
| Rear Wheel | Chris King, DT swiss double butted spokes, We Are One Union | 27.5" |
| Tires | Maxxis EXO+ Assegai (front), Maxxis DHF (rear), both MaxxGrip | Cushcore XC inserts |
| Seatpost | OneUp Components | 180mm |
| Seat | Chromag Moon | Moon |
| Pedals | Shimano XTR | Trail Clipless |