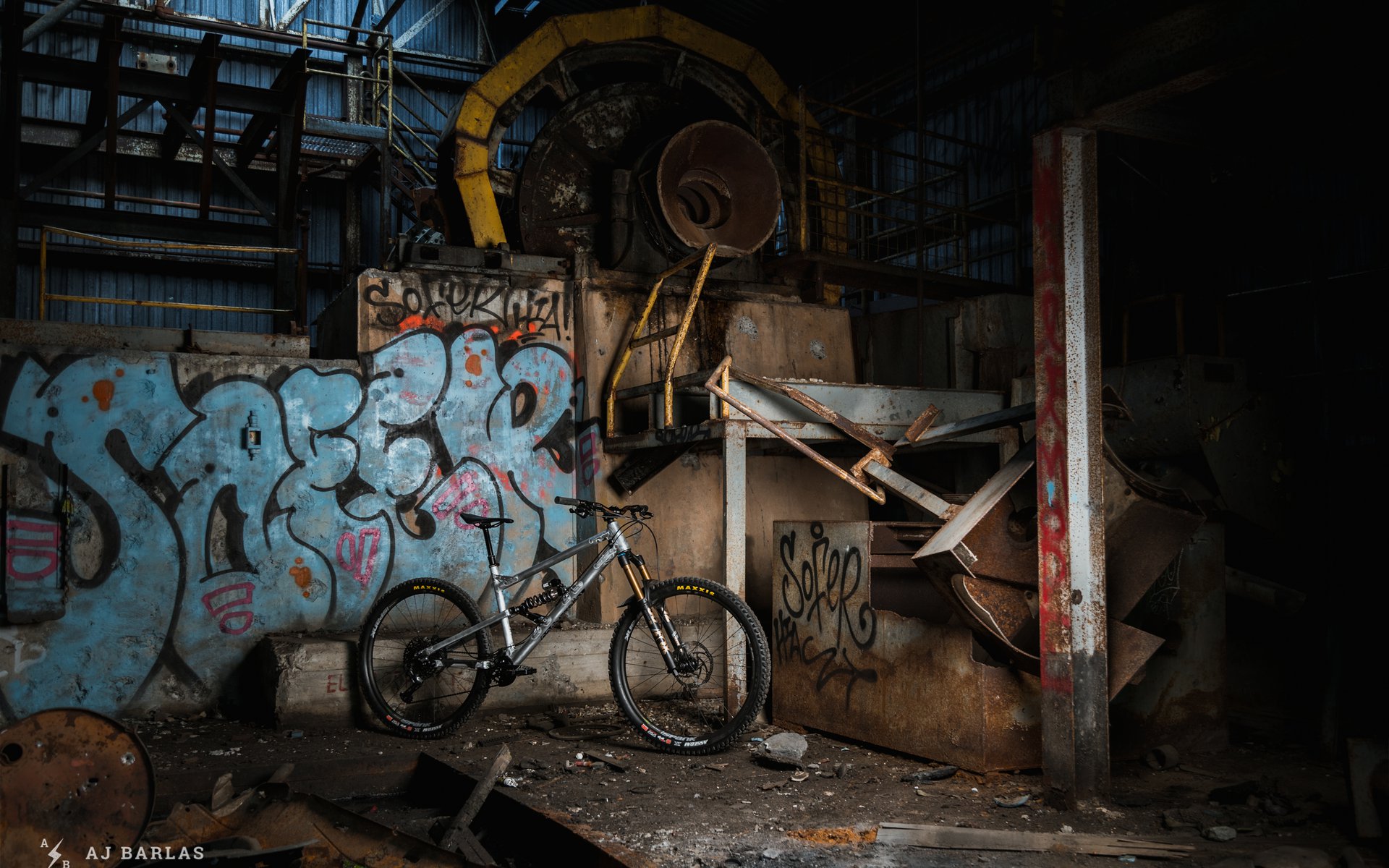 EDITORIAL
Micro-Categorize Your Mountain Bicycle
Collect Them All
Come one, come all! Welcome to the post-postmodern mountain bike categorization extravaganza! Where World Cup Freeracing rigs and All Cross Funduro machines contest exactly the same terrain and you absolutely need to own at least one example of each. Throw away your taste for blended bicycles and that salty skepticism of categorization. The 'mountain bike' is dead. Celebrate the definitive differences between every few millimeters of travel from a Transition Spur to a Banshee Legend and every machine in between. Yes, even once they're all sporting the same coil suspension, 2800 grams of tires, 220mm rotors, 200mm dropper posts, and 10-52 cassettes.
Hear your own voice echoing between your ears saying "N+2, N+2, N+2." Here 'N' is the number of bikes you currently own and '+2' is the similarly awesome but awesomely dissimilar Enduro bikes you absolutely need to buy next. One rig is a simply magical high pivot bounty of bolts with a whole range of washers, all the pivots, and an idler pulley. The other presents a real twist, a magically simple single pivot that supplies the same suspension performance with two bearings instead of nineteen. I hear you murmuring that materials matter so of course add a 'C', 'Al', 'Ti', or 'St' to any category for further clarification.
*Cover Photo: AJ Barlas
There's Cross Country, Front Country, Back Country, Slack Country, All Country, Down Country, New Country, Shore Country, No Country For Old Men (they're all switching to e~bikes if they can afford them anyway). Plus, let's not forget Bro-Country, which is just Shore Country with mandatory pants and inserts installed in your tires. And that's just covering off categorizing any mountain bicycle with 100-120mm of travel that is uphill pedaling positive. There are also Slope Bikes, Slalom Bikes, 4x Bikes, Micro-DH bikes, full-suspension Jump Bikes, full-suspension Pump Bikes, and Short-Shocked Lowrider Retired Downhill Race Bikes within the same twenty millimeters.
Super-D was a mid-travel category and then all the races were won by Cross Country pros on their XCO bikes so it was killed off rather than making things confusing. For those that don't know, XCO bikes are simply pro-class XC Race bikes with an epiphany at the end as in "Ohhhhhh, this modern non-road-bike geometry doesn't suck!" Actually, some folks claim the 'O' is for orgasm as in "Oh! Oh, my! This new non-road-bike geometry is sensually satisfying!" But, that might be going a touch too far.
Add a touch more fork travel and find yourself where the Spurduro meets the Fall-line Boy. It's Nearly-All Mountain riding on a machine that could still be handy around a race track with a bit of a diet and a pair of semi-slicks installed. It's a whole blurry blend of I-don't-understand-why-you'd-want-a-short-travel-bike-that-weighs-as-much-as-my-Enduro-bike-so-I-think-it's-stupid categories, but sometimes when deciding between a longer and shorter travel bike with exactly the same frame that you're going to build up exactly the same way, you just have to trust your instincts even if you're dropping in from higher altitudes.
If anything, mid-travel bikes ranging from Trail-Lite to Shore-Mountain should have the most room for further classification, especially since they represent the bulk of battery-free bicycles sold in any recent year. The challenge is, of course, that without any event, the Trail Bike and All-Mountain categories are a bit nebulous. These bicycles simply don't have a directly correlatable world-level competition usage from which to build out a marketing campaign. Whether they're XC-Trail, Enduro-Trail, DH-Trail, or Trail-Trail, the secret is to tie their DNA to event-winning bicycles on either end of the travel range. In a pinch, the true All-Marketing apparatus can stump for the most epic XC race crusher and jump like a full-on Enduro race rig.
You can try to resist. You can declare something like 'my rig is just a DH Bike' but your post-postmodern mountain biking friends won't buy that indefinite indexing. They need to know, is it a nano-DH, micro-DH, mini-DH, DH-Park, Downhill, or Downhill Race rig? You simply can't escape the clear-but-complex future of mountain bike micro-categorization by hiding in the amorphous past. Not even riding a rigid fork will save you.
So embrace the over-labeling. Adopt a truly localized classification. Maybe your bike is a Fiver-Prizer, Fiver-Thriver, or Fiver-Survivor. It could be a Thirsty Beaver Beater, a Resurrection Ripper, or a Severed Dick Slayer and I'm certain Trailforks can help you from there. Your own bike might be a bit of a blur now that you've adopted it for the local element so if you're in doubt just pick the nearest category that makes sense and add a giant 'X' onto the end of it.
So, let's hear it. What type of bike(s) are you riding?