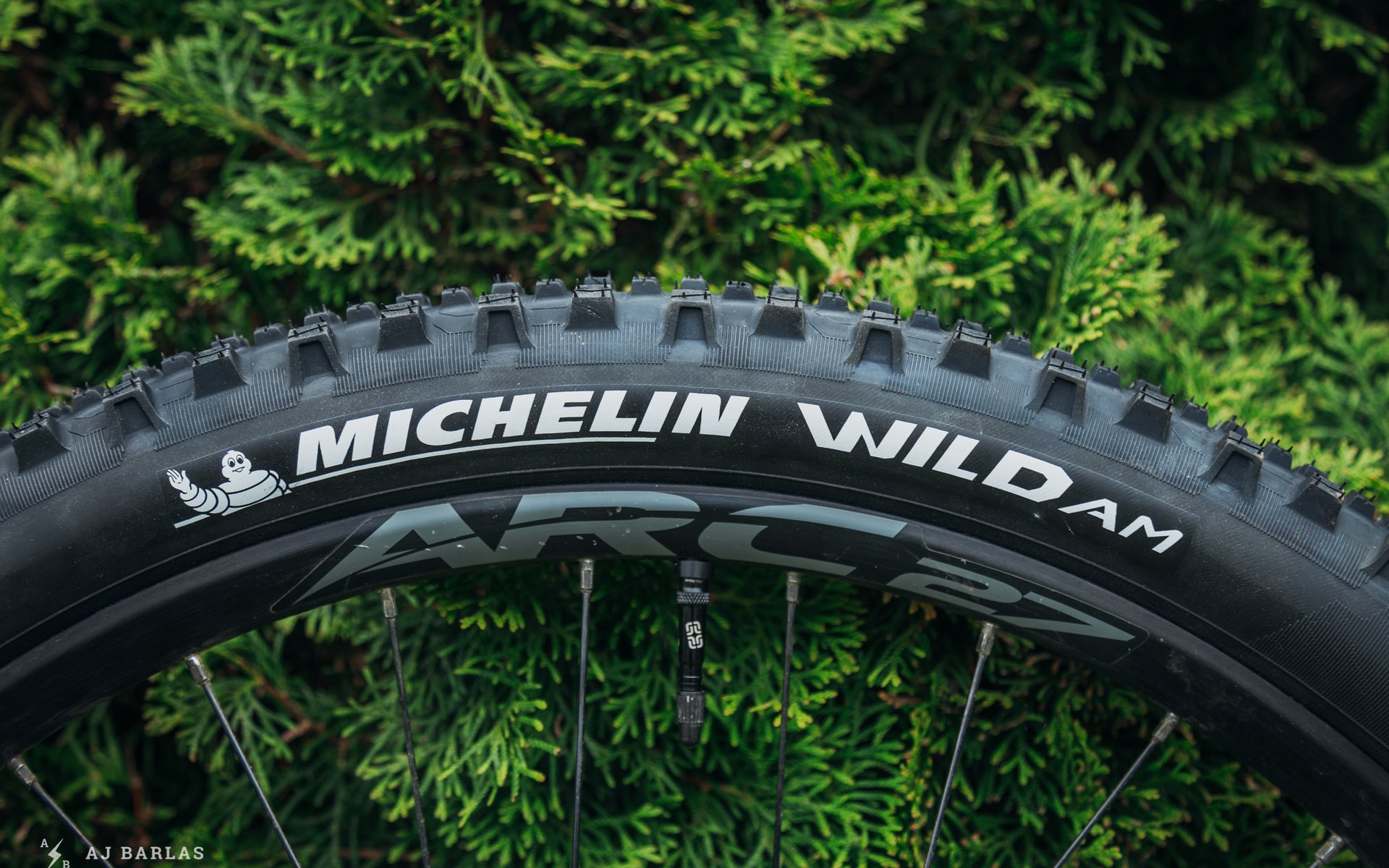 Review
Michelin Wild AM Tire Reviewed
Once a top tire name in mountain bikes, Michelin has steadily begun rebuilding a following. Michelin never completely stopped making mountain bike tires, but their range lacked anything for the aggressive rider. There is now a selection of tires for most disciplines; from race-worthy cross-country to enduro. It also looks like a new DH tire is in development…
The Wild AM tire sits comfortably in the middle. As the name suggests, it's targeted squarely at the all-mountain rider. Who is that though? Some brands consider it level with enduro, but Michelin appears to place it below, in terms of travel and terrain difficulty. Looking at the range, and based on experience with the tire, the Wild AM is well suited for general trail riding.



Highlights
Gum X3D rubber compound

3 x 60 TPI carcass

Developed with Nico Vouilloz and Rémy Absalon

Available sizes: 27.5 x 2.35 (tested), 2.6 and 2.8, 29 x 2.35

Weight: 27.5 x 2.35 – 785g (claimed)

MSRP: 74.99 US

Michelin has a history of good rubber compounds. The Gum and Magi-X compounds used in the formidable Rock R2 tire proved they know a thing or two about MTB tire traction. In the Wild AM, and many of the newer tire designs, we see a compound evolution. Gum X3D is Michelin's version of a triple compound tire. Unfortunately, Michelin doesn't reveal durometers so we can only talk in relative terms. The Gum X3D tire's base layer is a firmer, 'race' compound, the centre lugs are softer with a balance of traction and durability, and the side lugs are the softest, for cornering grip.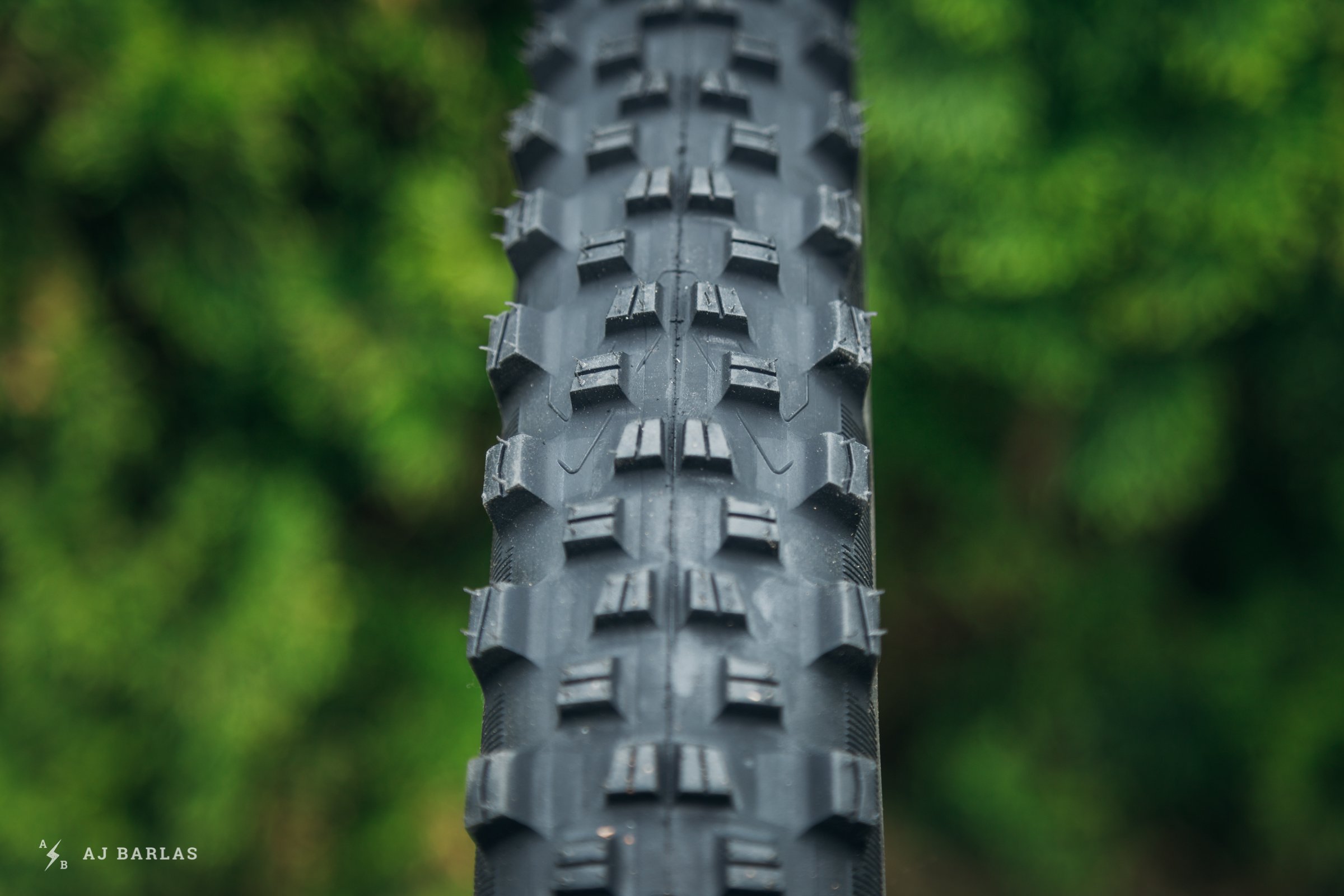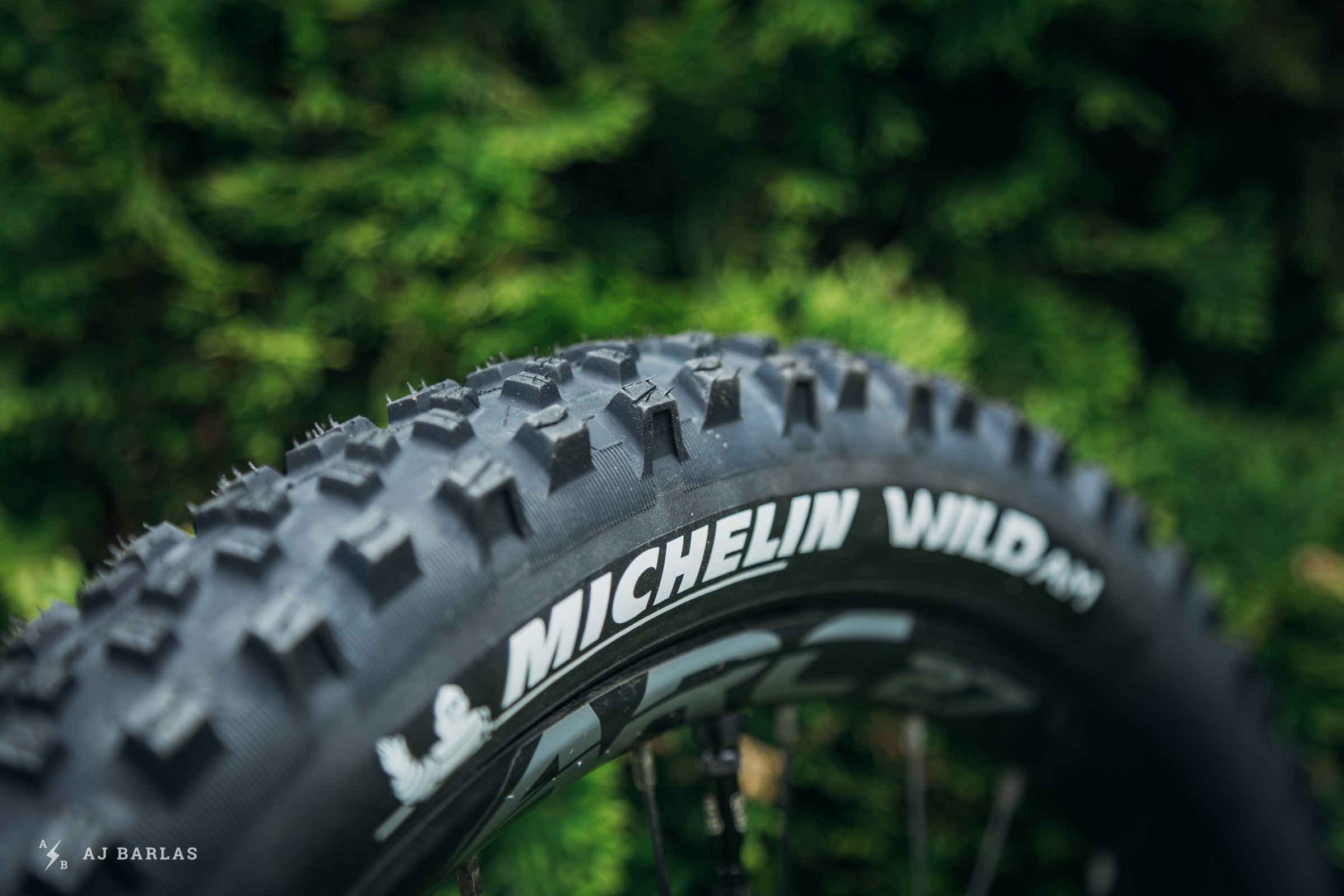 The Wild AM tire carcass is quite light and feels similar to an EXO casing, for those with experience on Maxxis tires. Michelin says that it consists of three layers of 60 TPI material. Tire width is a claimed 2.35 inches, however, when mounted it becomes clear they don't measure up. A set of digital callipers revealed that these are closer to 2.28*. Coming off e*thirteen TRS tires, which also claim a 2.35 width, the smaller size was a bit of a shock.
*The tires measured 2.28 to the furthest from centre side lugs. Carcass width measured 2.25. Measurements were made on a 27mm internal width rim.

Riding the Wild AM tires, the smaller volume was apparent. More trail feedback made its way through the wheel to the rider, and grip was lower too. After coming off proper meaty treads, they felt dainty fitted to a 160mm travel bike. They required more planned moves and a smoother approach to the trail. The Michelin Gum X3D compound isn't as soft as the TRS+ rubber compound or the Maxxis Maxx Terra, and it led to reduced grip. While this general purpose compound performs admirably, it doesn't provide the grip of the early Gum-X compound* (and doesn't come close to the Magi-X).
*Michelin have updated versions of their Gum-X and Magi-X compounds and I hope they retain the incredible grip of the first iterations.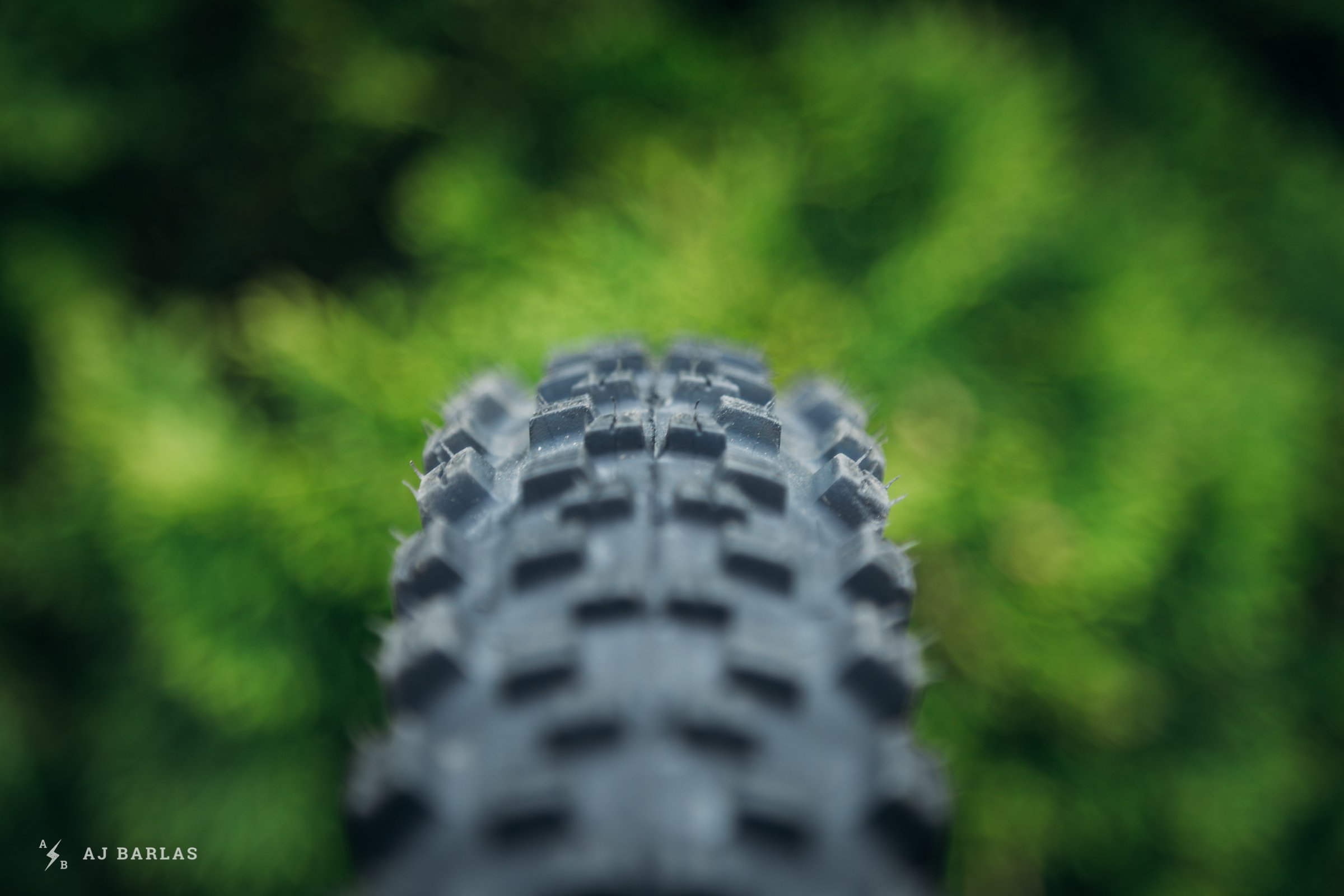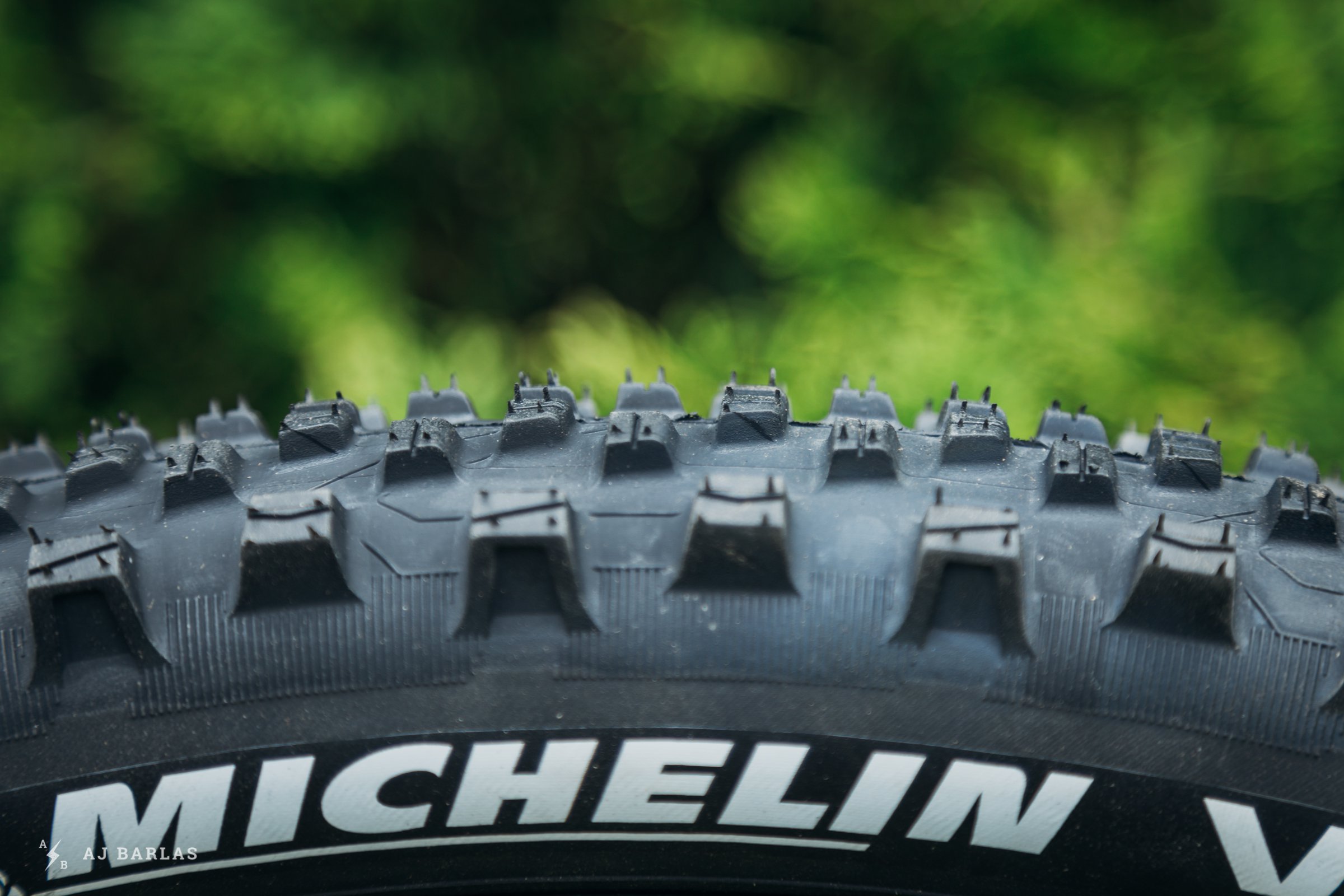 Consider all of the above when thinking about all-mountain/enduro, or simply put, aggressive use. If you are looking for a trail tire, it's more positive. The smaller volume and faster rolling compound suit general trail riding very well and will be at home on a shorter travel bike. Less involved trails are a breeze with the Wild AM, with the tire providing ample cornering and braking traction. They also survived quite well during some of the most abrasive conditions of the year and show minimal wear. Despite their lightweight casing and small volume, I didn't flat during testing. This could be thanks to unconscious decisions to favour finesse while riding lower volume tires.


The side lugs hold well and didn't fold unpredictably under aggressive cornering. When they break loose, the tires do so in a controlled manner and more often than not it was expected when it happened. The small lugs dig in well when seeking traction on a climb and under braking there was plenty of stability on offer.
If you don't fall for the 'all-mountain' label, you're off to a good start with the Wild AM. Where a 150mm+ bike is your go-to, this is the wrong tire for you. Michelin also makes a 2.6 (and a 2.8) version of the tire, which could perform well in the rear, but I'd steer clear of it for front tire duties. For shorter travel trail bikes, this is an excellent tire. It would also make a great aggressive XC tire.
Visit the Michelin Bike website for more on their Wild AM tire.