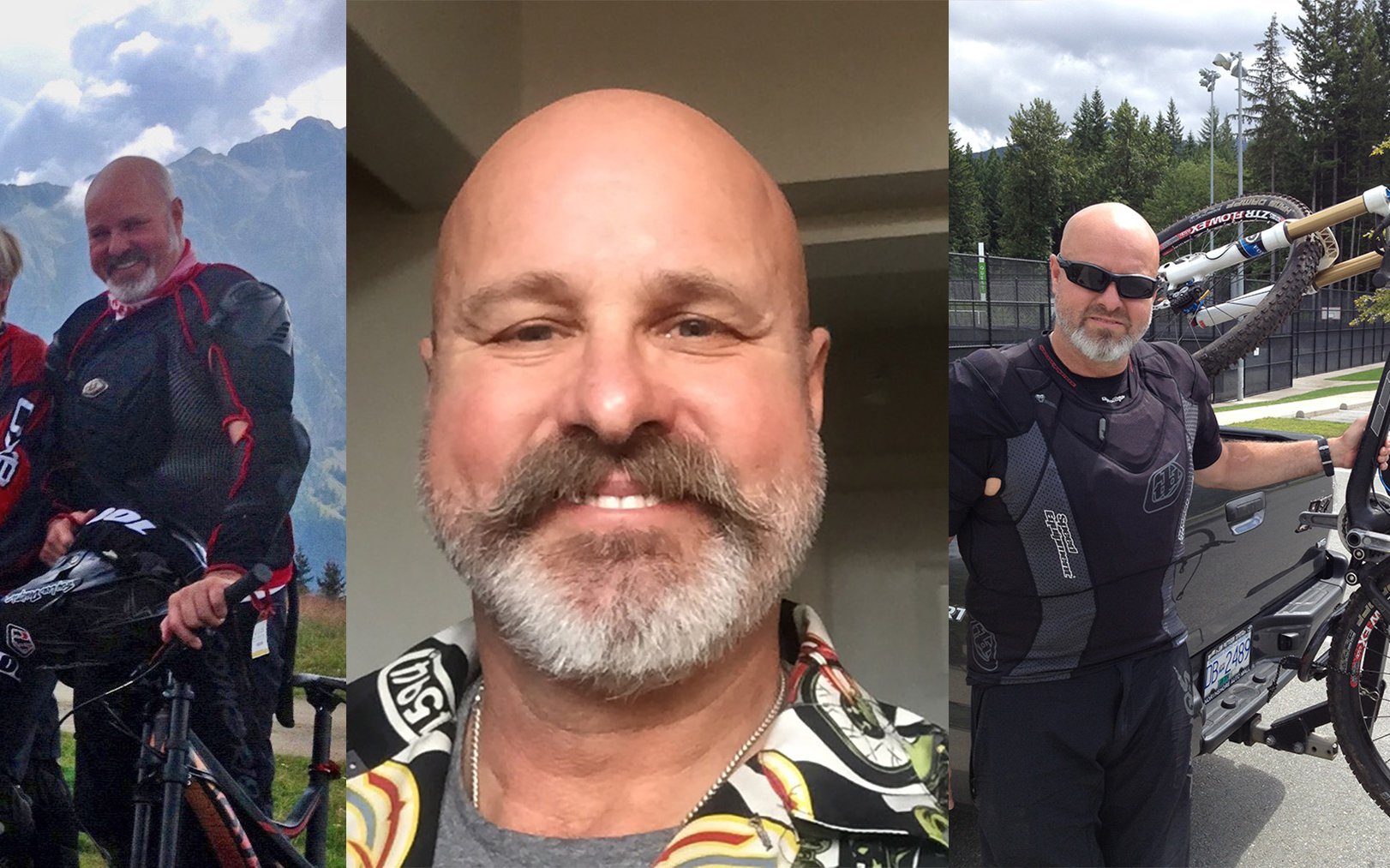 The Rock!
In Memoriam - Derrick Rockhill
Derrick Rockhill, a local Icon of the mountain biking scene in North Vancouver for the past 30 years, died on September 16th of natural causes, doing what he loved best.
He was descending "Top of the World" at Whistler, one of his favorite trails, when he suffered an unexpected cardiac arrest. His wife Melanie and her family extend their thanks to all those riders who came Derrick's assistance in a valiant attempt to resuscitate him. 
There were few riders who had more enthusiasm and love for North Shore trail riding than "The Rock."