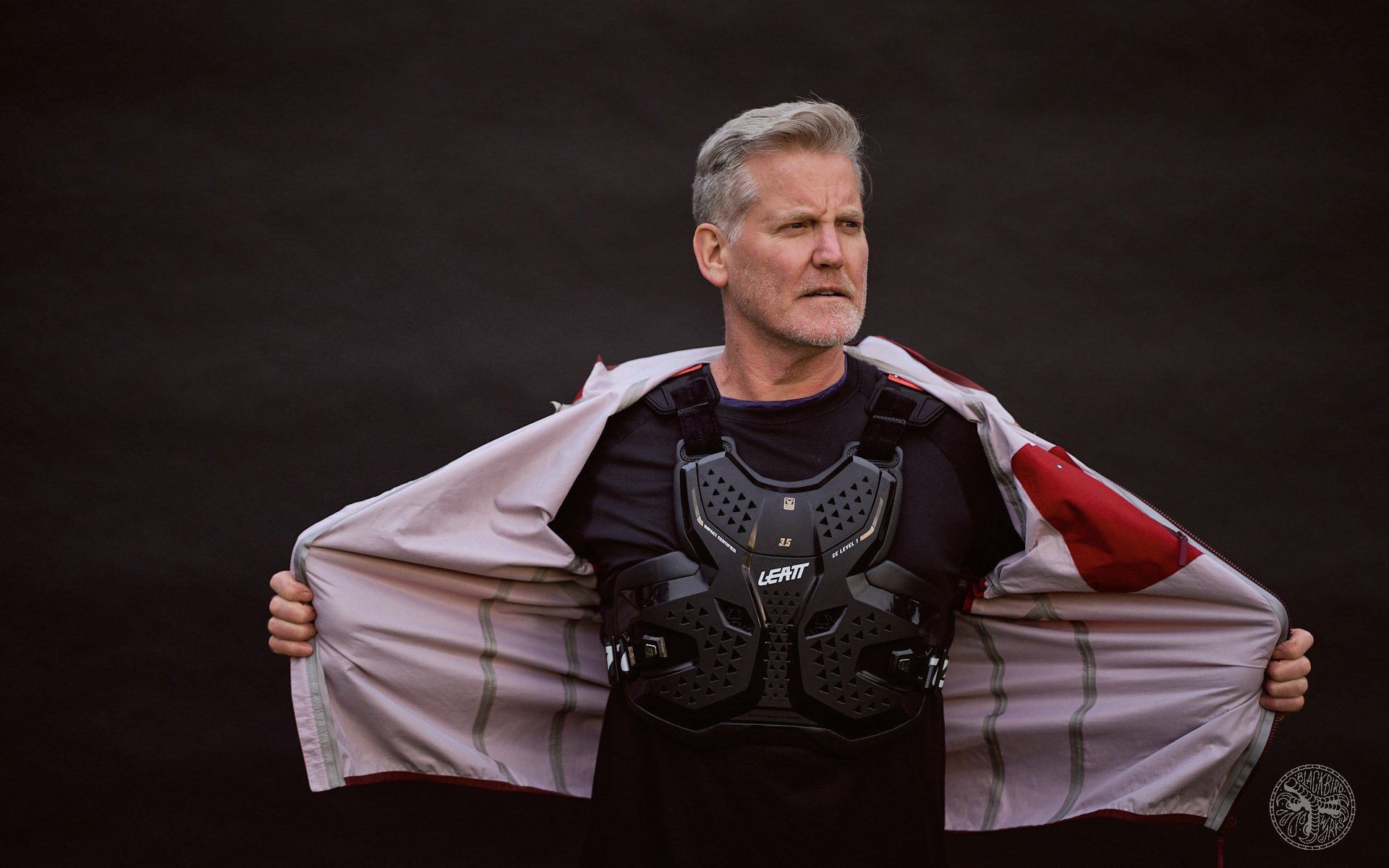 3 Chest Protectors Reviewed
McRib and Leatt Upper Body Protection
The Final Straw that Broke this Camel's Ribs
I spent a lot of time testing a big electronic DH rig last spring and summer. In the review, I wrote about breaking two ribs and blamed the amazing traction the Norco Range VLT provided for giving me a false sense of security. When I tackled a chute, that the Range ate up easily, on my Specialized Enduro on a dry dusty day, I lost control, dismounted and rolled into a stump breaking two ribs on the second day of my two-month summer holidays. After wallowing in self pity, I vowed to never experience rib breaks and bruises again.
Over the course of 27 years of mountain biking, I have broken ribs 3 times and bruised them bad enough to feel broken 3 other times. Clearly I need to learn how to crash better. Most of the breaks come from landing with my elbow smashing my ribs during the tuck and roll phase of the crashes. I doubt I can change the wipeout techniques I have developed and I know I'm not gonna stop riding so the only thing I can think of to deal with these rib issues is to get armoured up. That's where Leatt comes in.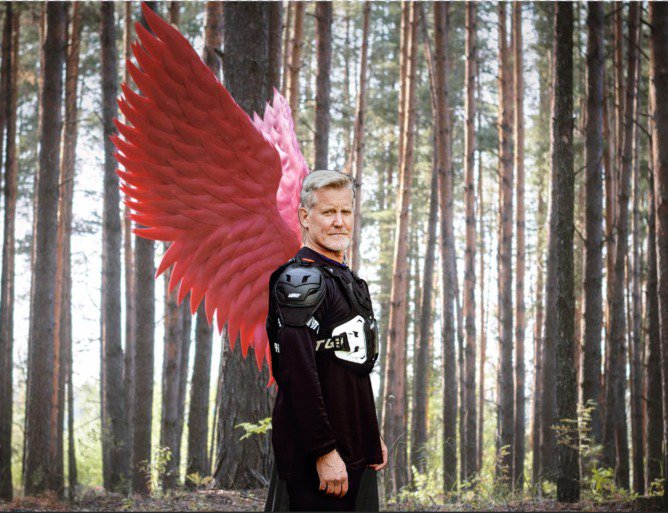 Three Leatt Chest Protectors: Airflex | 3.5 | 4.5 Pro
Leatt has been in the moto and bike protection game for years. Their neck braces were everywhere in the mid 2000's but the range has expanded significantly. In addition to braces, Leatt offers helmets, shoes, outerwear, and a large inventory of protection including 30 models of various upper body armour pieces aimed at mountain bikers. When I was ready to start biking post-rib break, I reached out to Leatt to test some light gear (Airflex), mid-weight gear (3.5) and full-on moto gear (4.5 Pro).
In October, when the 3.5 and Airflex protectors arrived, the weather was cool enough that I could wear them with a jacket over top, decreasing the visibility of my fear blankets and ipso facto my dork-o-meter. After riding those two new arrivals a few times each I craved the security of my 4.5 blanky and the 3.5-Airflex combo has been gathering dust ever since.
All of the braces are compatible with Leatt's neck braces, using removable padding to allow the brace to sit on top of each protector. They all have a pile of certifications like EN1621-3 Level 1 and EN1621-2 Level 1 and 2 and prEN1621-3 Level 2 Back, EN1621-2 Level 2 as well as FIM - International Motorcycle Federation Certified and FFM - French Motorcycle Federation Certified. All those letters and numbers are great but if the high adrenalin Frenchies in the moto world certify it it has got to be safe.
And finally they are all compatible with hip packs; back packs not so much.
---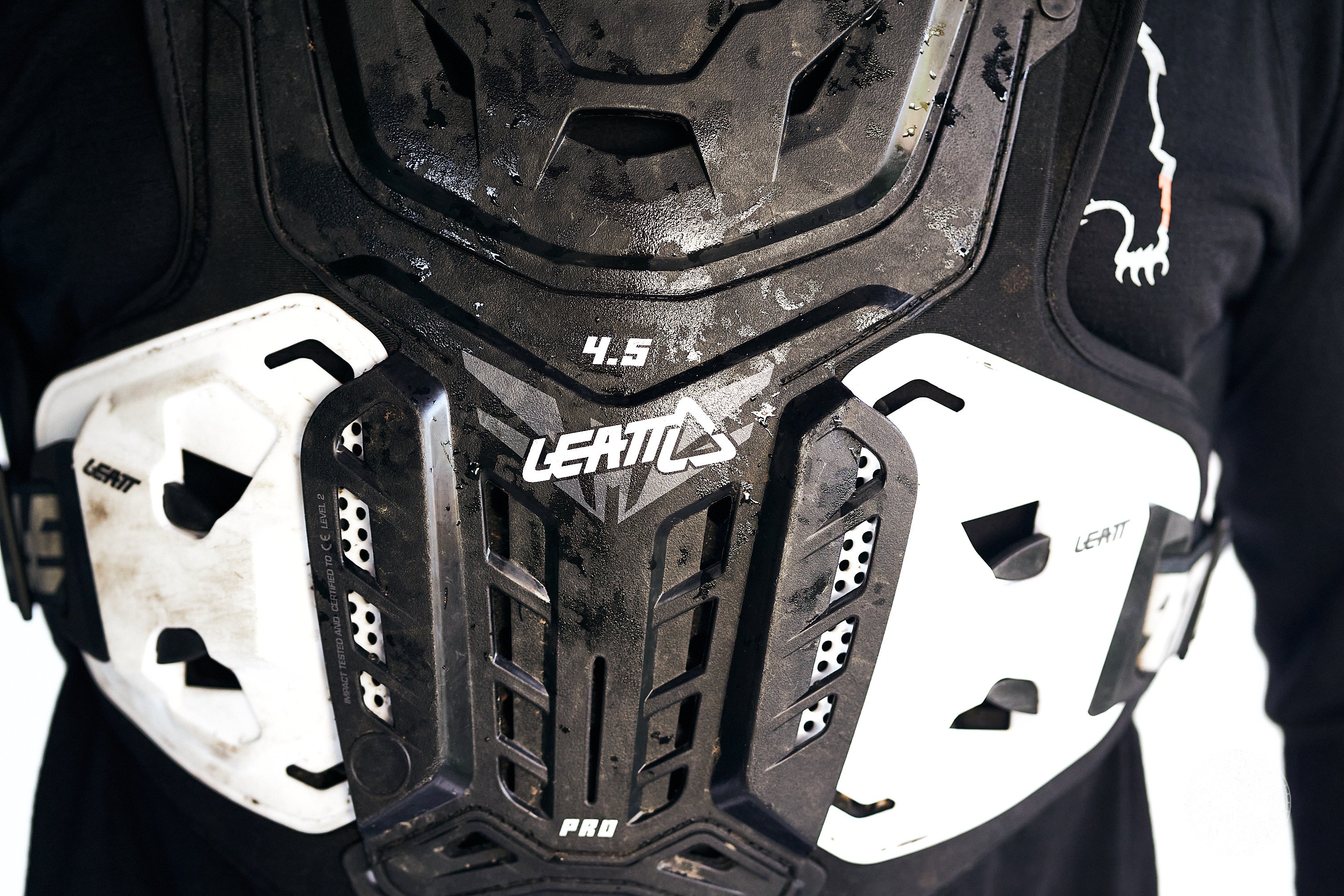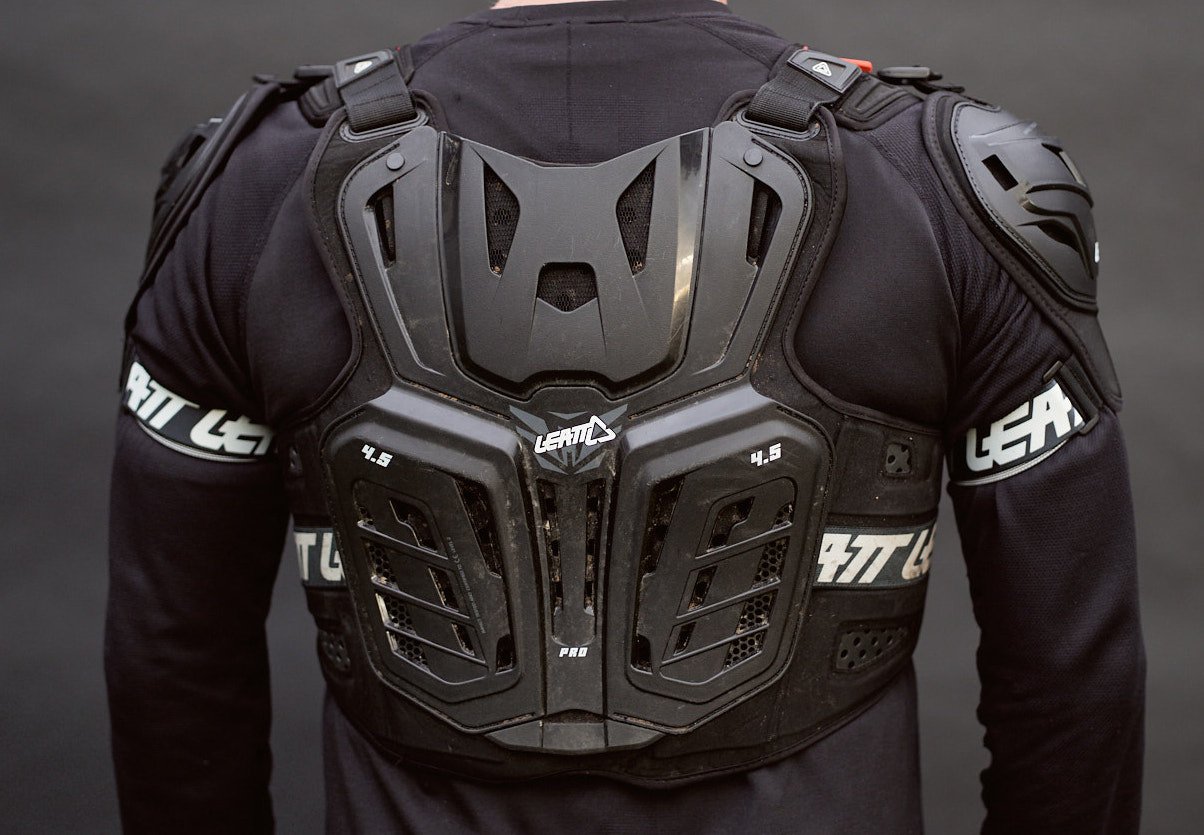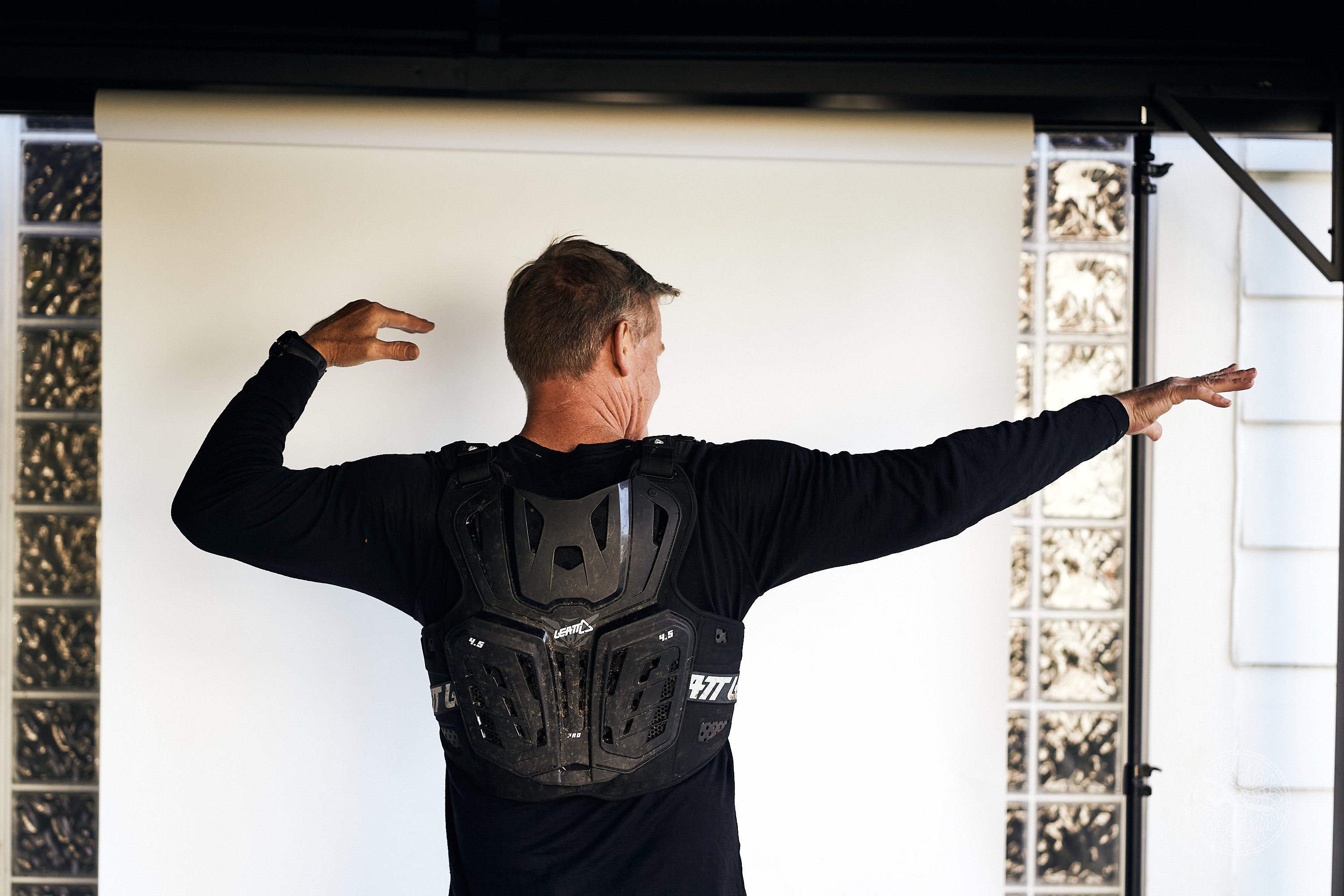 Leatt Chest Protector 4.5 Pro
This solid piece of body armour is aimed at moto riders and Leatt does not even include it in their 20 piece mtb protection section. It offers the most flank protection of all their pieces. I'll get into that later.
The first thing I changed on the 4.5 Pro was adding the D30 inserts from my Race Face Indy elbows to the flank protectors. The thin layer of soft impact foam on the flank did not give me enough security as my latest breaks were in that area. I found when researching upper body protection most companies leave the flank unprotected which seems like a big miss to me. Leatt has a 5 point 5 area rating for their protection: shoulder, back, elbows, flank and chest. The 4.5 Pro rates the flank at 3/5 which I think is a bit generous considering how thin the foam is.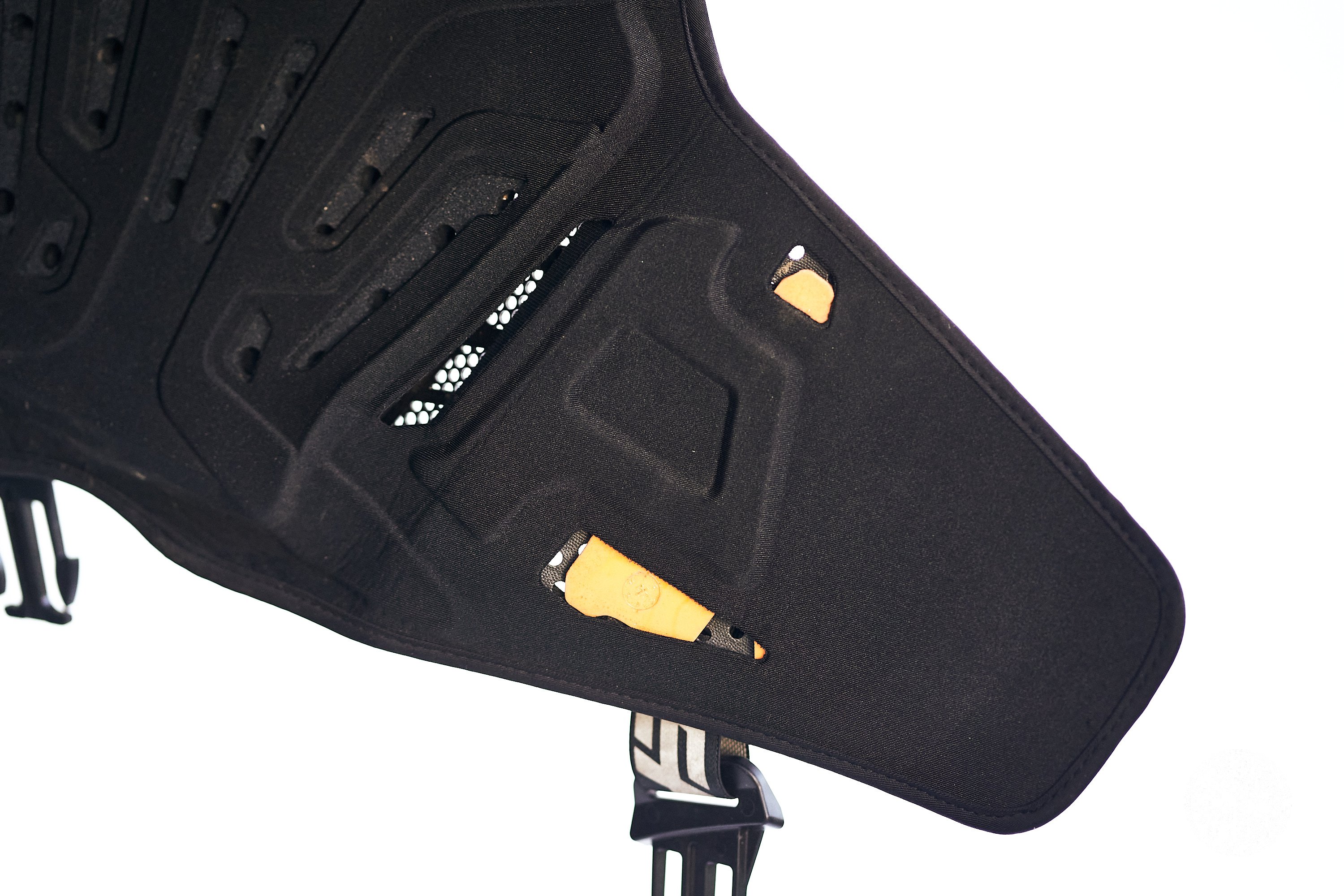 The next change was to take the shoulder pads off which is an easy velcro operation. The D30 added weight and bulk while the shoulder removals reduced weight and bulk so I came out about even.
The 4.5 can be found at many Leatt moto dealers. It retails for 270 CAD Motosport.com.
Leatt Chest Protector 4.5 Pro info
---
Leatt Chest Protector 3.5
This one is lighter and more compact than the 4.5 while still offering a high degree of chest and back protection; though it's only 4/5 for chest but still 3/5 for back according to Leatt's wheel of ratings. There is zero flank protection so I gave it a few test runs for the sake of a few test runs and went back to my 4.5 safety blankey.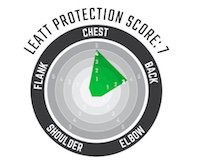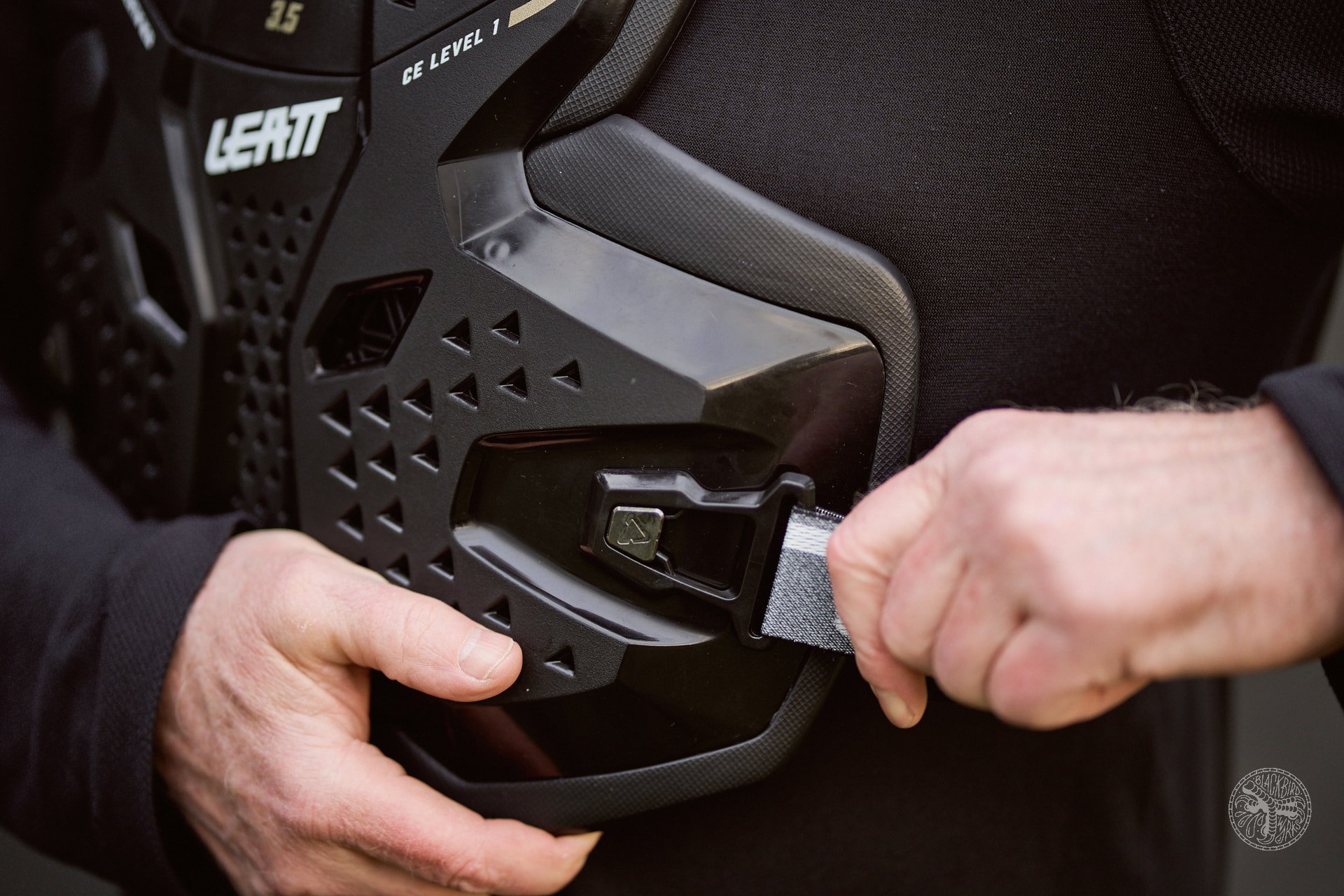 At around half the weight of the 4.5* the 3.5 is a less cumbersome option than the 4.5. I didn't feel the same confidence about the protection of the 3.5 compared to 4.5 with my added D30 but I appreciated how much more stealth it was and therefore easier on the ups than the 4.5. Like the other hard shell chest protectors, the 3.5 is meant to be worn outside your jersey. The good thing about its compact nature is that it fits well under a jacket thereby decreasing the dork-o-meter by two and half points.
*The 4.5 is 1660g with shoulder pads/1350g without vs the 3.5 at 750g
Our strong and free neighbours in Alberta have the 3.5 selling at 200 CAD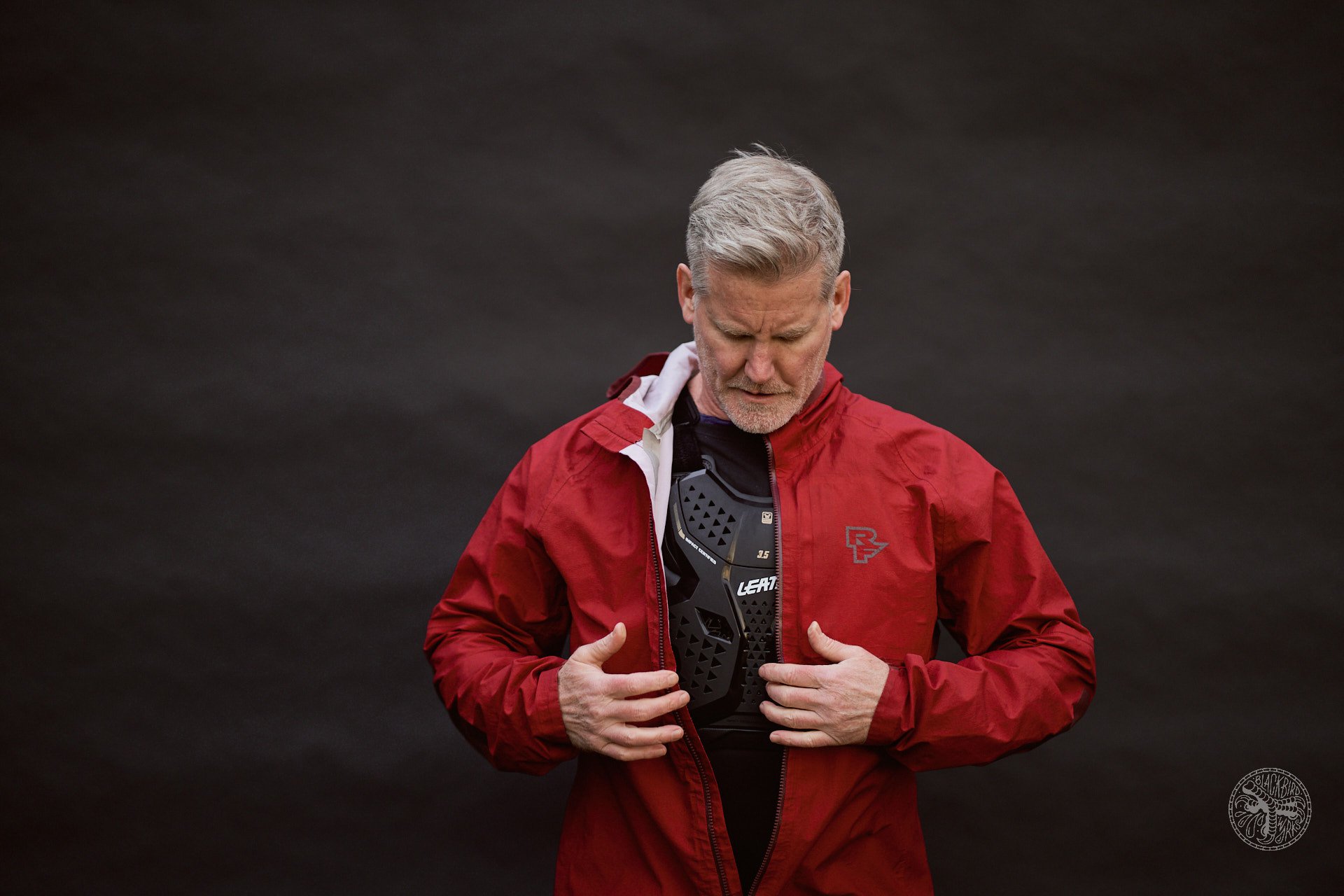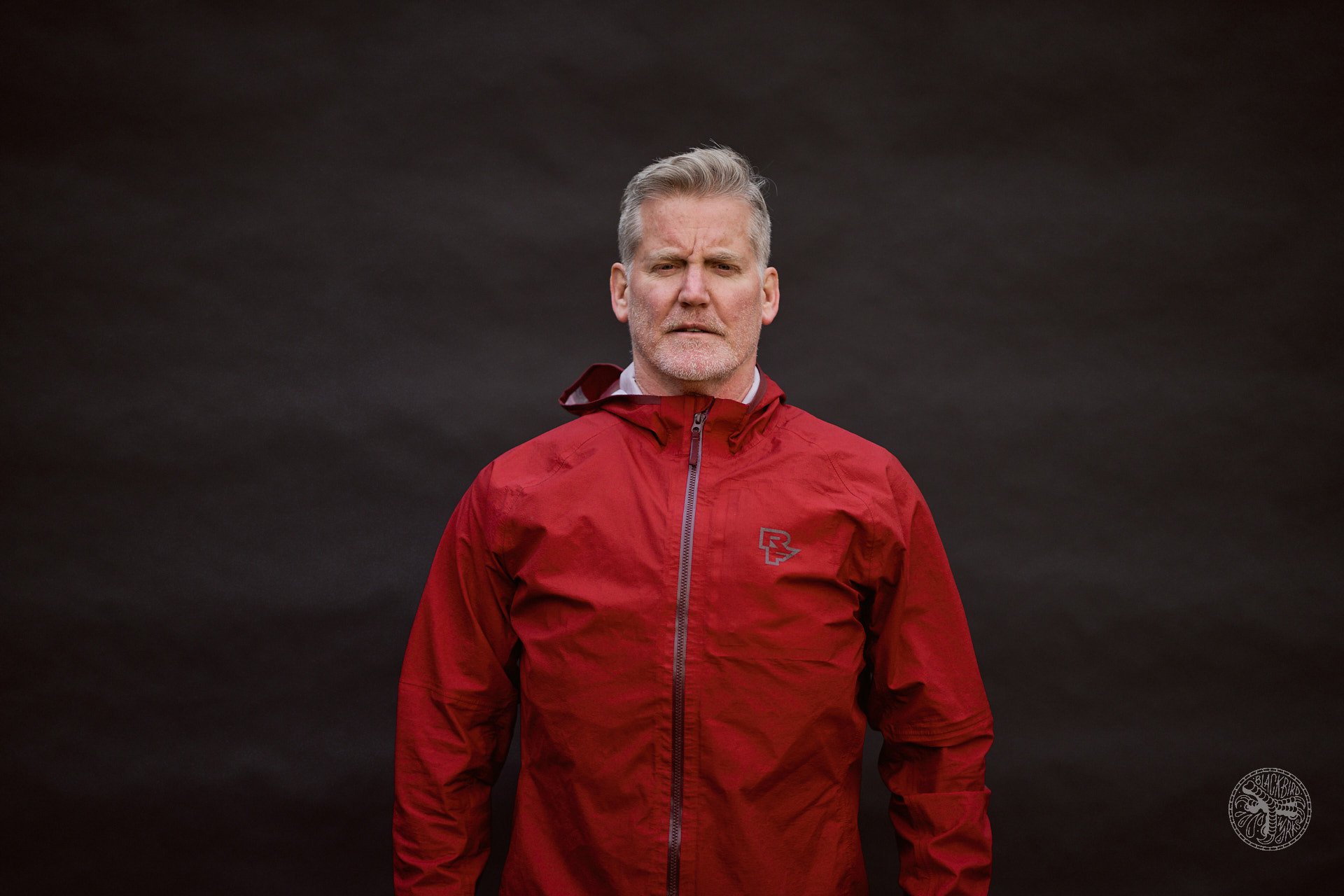 Leatt Chest Protector Airflex
I wish I could feel confident wearing this lightweight super-comfortable protector but... I don't. They have rated this higher than the 3.5 with a total score of 9 vs the 7 for the 3.5 which is a bit surprising considering the 3.5 is bulkier with higher density plastic. The Airflex doesn't come with the fancy 5 point diagram (is it a Venn diagram? Let me know in the comments) so I am guessing they give those thin flank straps a couple of points.
The back extends lower than the 3.5 and 4.5 so there is a bit more sacrum/low back protection than those two but that's not what I am after. The safety material is ventilated soft impact gel. The Airflex has thin material that is labelled flank protection, though I don't see how that is going to do much other than prevent scrapes and low impact punctures. I wish there was a chest protector that offered the high flank protection of my D30 modified 4.5 with the lightweight super comfort of the Airflex and the hard shells of the 3.5. In the absence of this fantasy hybrid, the Leatt 4.5 Pro is an excellent chest back and flank protector that gives me confidence in knowing that my ribs may still stand a chance on my next oops drop and roll.
Airflex is flexing at 170 USD over at Jenson USA
Leatt Chest ProtectorAirflex info
---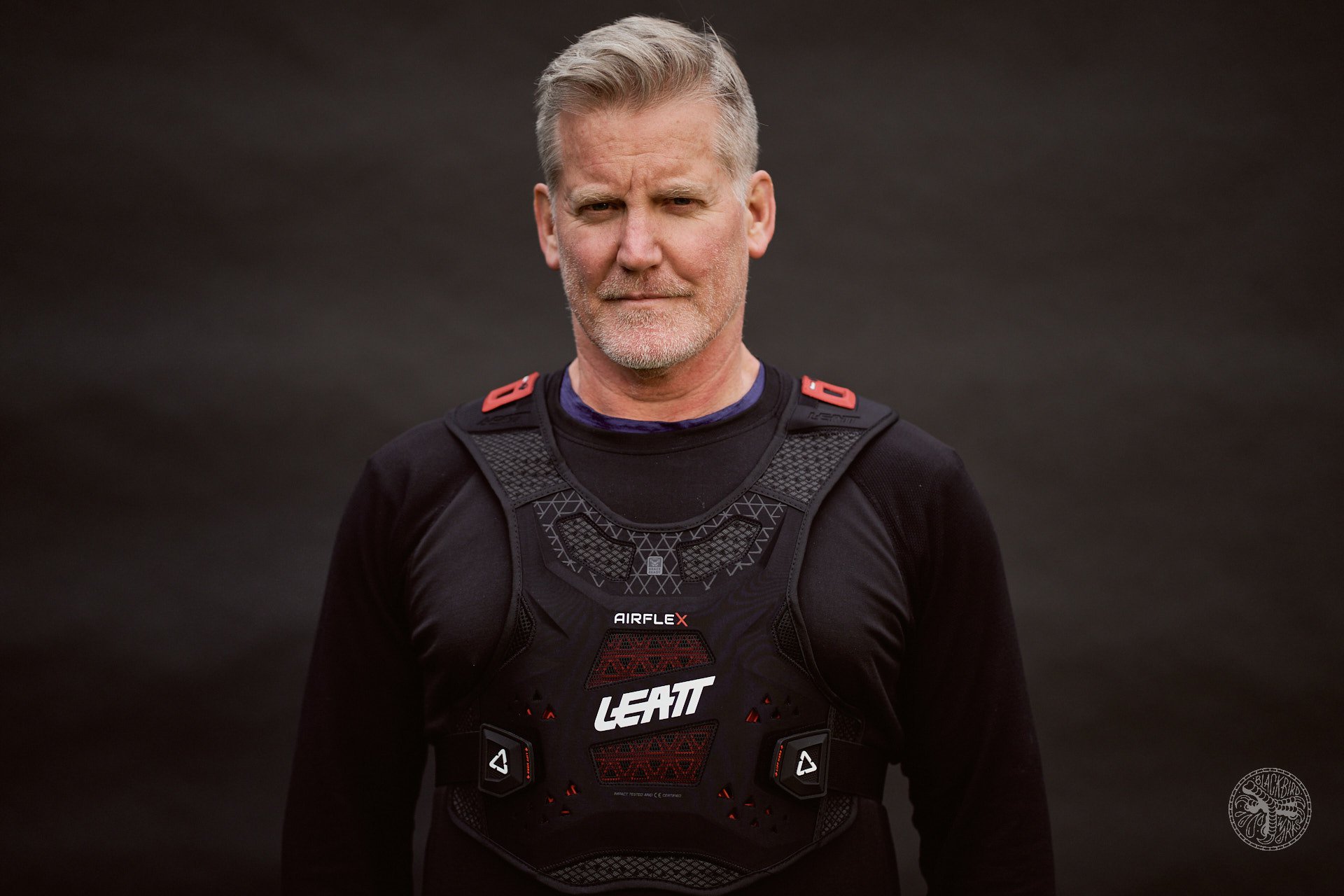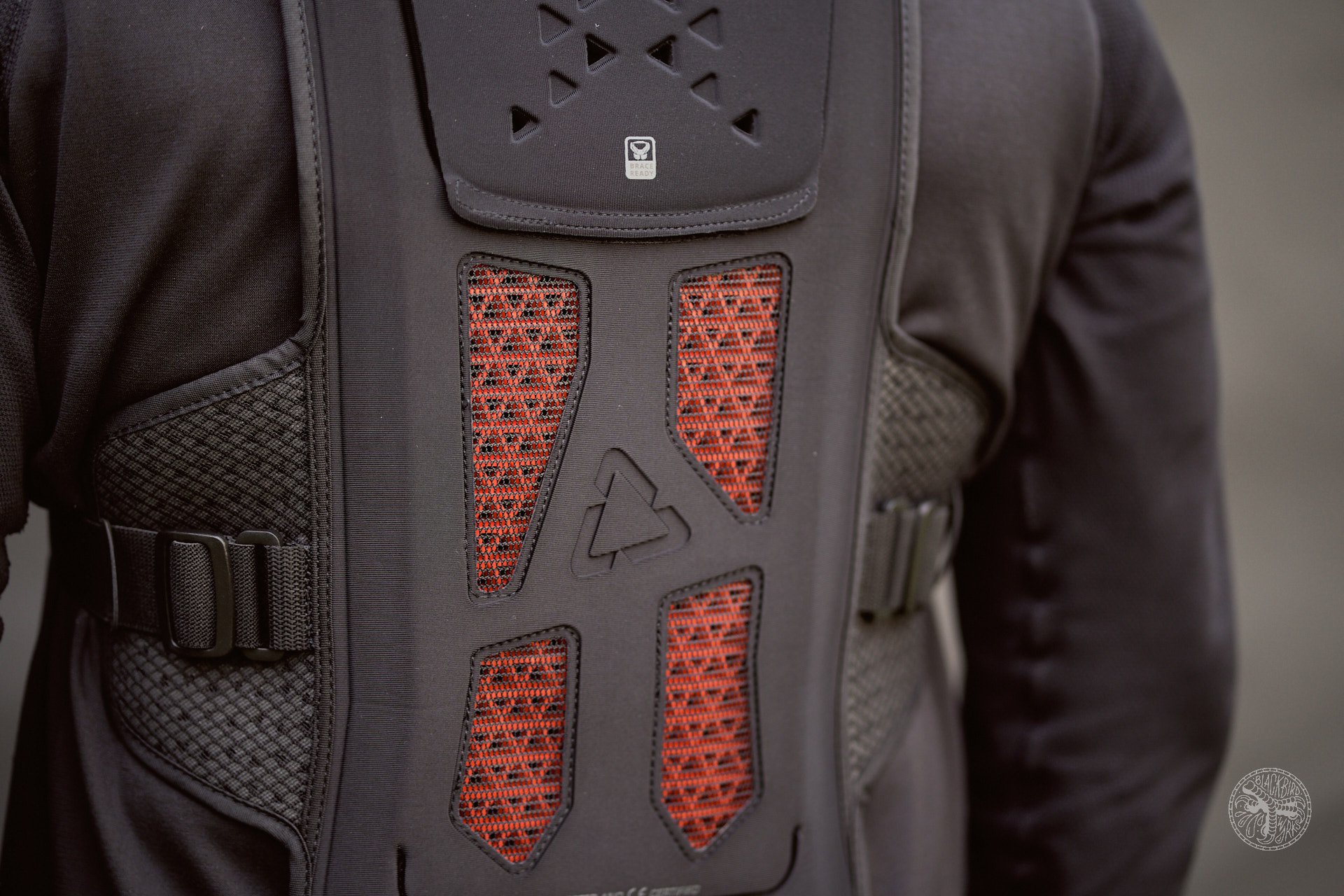 Padding Up
There was a brief window in my riding when I ditched all protection I rode with on big gnarly days (upper body armour with chest, back, elbows as well as big knee pads and even ankle braces) and headed out with shorts, shirt, helmet and gloves. It felt great, especially in the summer but then the scratches, cuts, and bruises forced me back to wearing knees and, even though I disliked them, elbows. The thought of adding a bulky layer to my upper body in the heat of the summer, once I had rehabbed the ribs, made me claustrophobic and I overheated just thinking about it. In the end I sucked it up and wore the armour, starting with the 4.5 Pro.
I started wearing that chest protector in the middle of August so the heat wasn't as intense as June and July but still, the full torso wrap got the shirt soaked within minutes. After a few rides I got used to wearing it, though I did try to figure out ways to pack it during climbs to avoid feeling like I was trying trying to make weight for a wrestling match. I settled on leaving the flank straps unclipped which allowed for a bit more airflow and cooling. It was a little awkward on tech climbs but I managed. On shuttles and E-bike rides it wasn't a big deal and once the weather cooled down, I barely noticed it. The wrap of the full torso hug was like a security blanket for me and it made me feel whole once I was clipped in. I only had one fall on it during the test and it did the job; no bruising, no cuts, no breaks and zero pain.
It was all worth it for that one wipeout.
Trevor Hansen
Age - 57
Height - 5'9"
Weight - 175lbs
Ape Index - 0.992
Inseam - 31"
Trail I've been stoked on lately - Bukwus
Bar Width - 780mm
Preferred Reach - 465-480mm