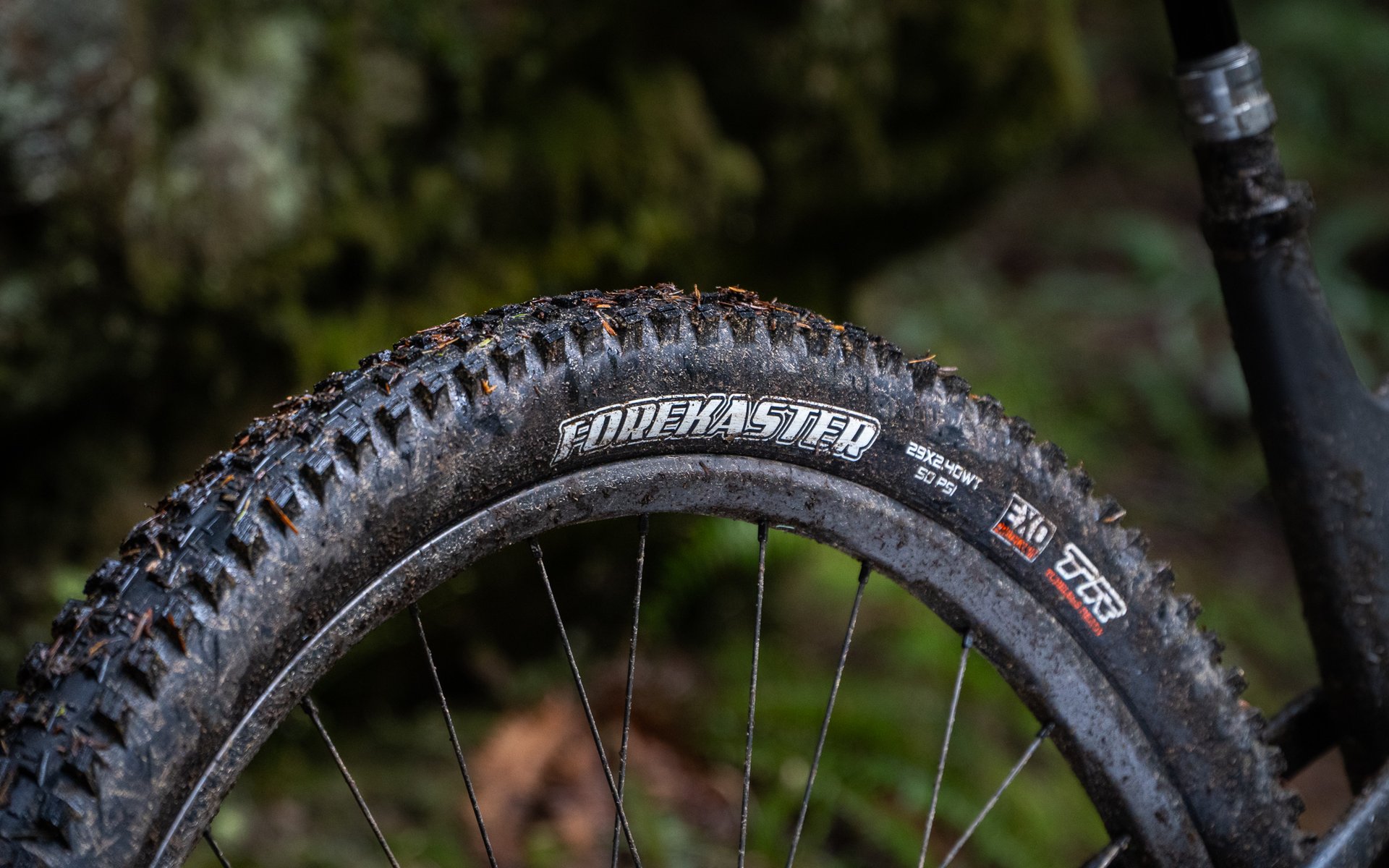 Review
Maxxis Forekaster
There's really no way around it here; we're going to talk about downcountry. My first experience in this realm was the Transition Spur, a bike I really enjoyed from my first look piece through to the end of my time with it. However, one thing I struggled with during the review made me feel like Goldilocks*... Tires. Within the overwhelming myriad of SKUs offered by my preferred manufacturer, nothing Maxxis produced seemed to suit the Spur. The right combination of rolling resistance, size, weight, and grip just couldn't be found:
2.5 Assegai, right out.
2.5 DHF, still kinda big and slow.
2.3 DHF profile is weird and I don't like it.
2.5 DHRII, a bit aggressive but what to pair with as a front?
Dissector is a solid rear tire choice, but I hate it as a front.
Rekon, works in the summer as a rear! What to pair it with, though?
Rekon Race? Uh, it's not an XC bike...
Minion SS is an ok rear in the summer, but also just a weird tire.
I was facing an identical conundrum as I built up a new personal bike, a 2023 Rocky Mountain Element.
Queue the new 2.4" Maxxis Forekaster.
*Two days after I wrote this, I've opened up Maxxis' Forekaster page and noted Maxxis also uses this word. They also use downcountry.
What Is It?
The Forekaster was a pretty full-fledged XC tire, however it's been reborn bigger and beefier. It is available for 27.5 and 29 inch wheels, EXO or EXO+, and MaxxTerra or Dual Compound; light and fast only. Listed weight is ~950 grams give or take, depending on your chosen combination. This slots it between the Rekon and Dissector and a full half pound lighter than the EXO+ Maxxgrip Assegai on my big bike. But while rolling weight is important, it doesn't tell the full story of the Forekaster. The real magic is finding the right blend of rolling speed and grip.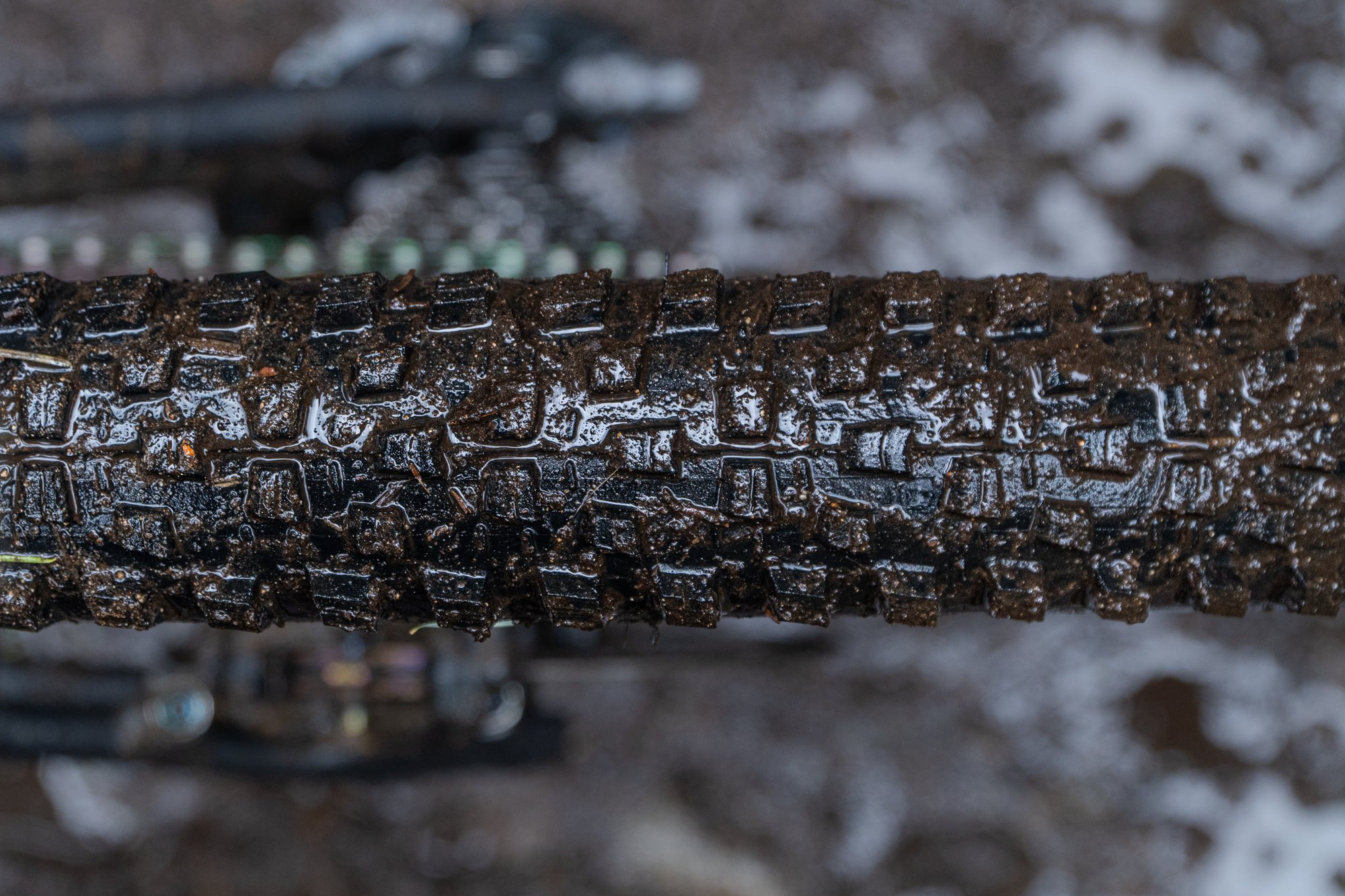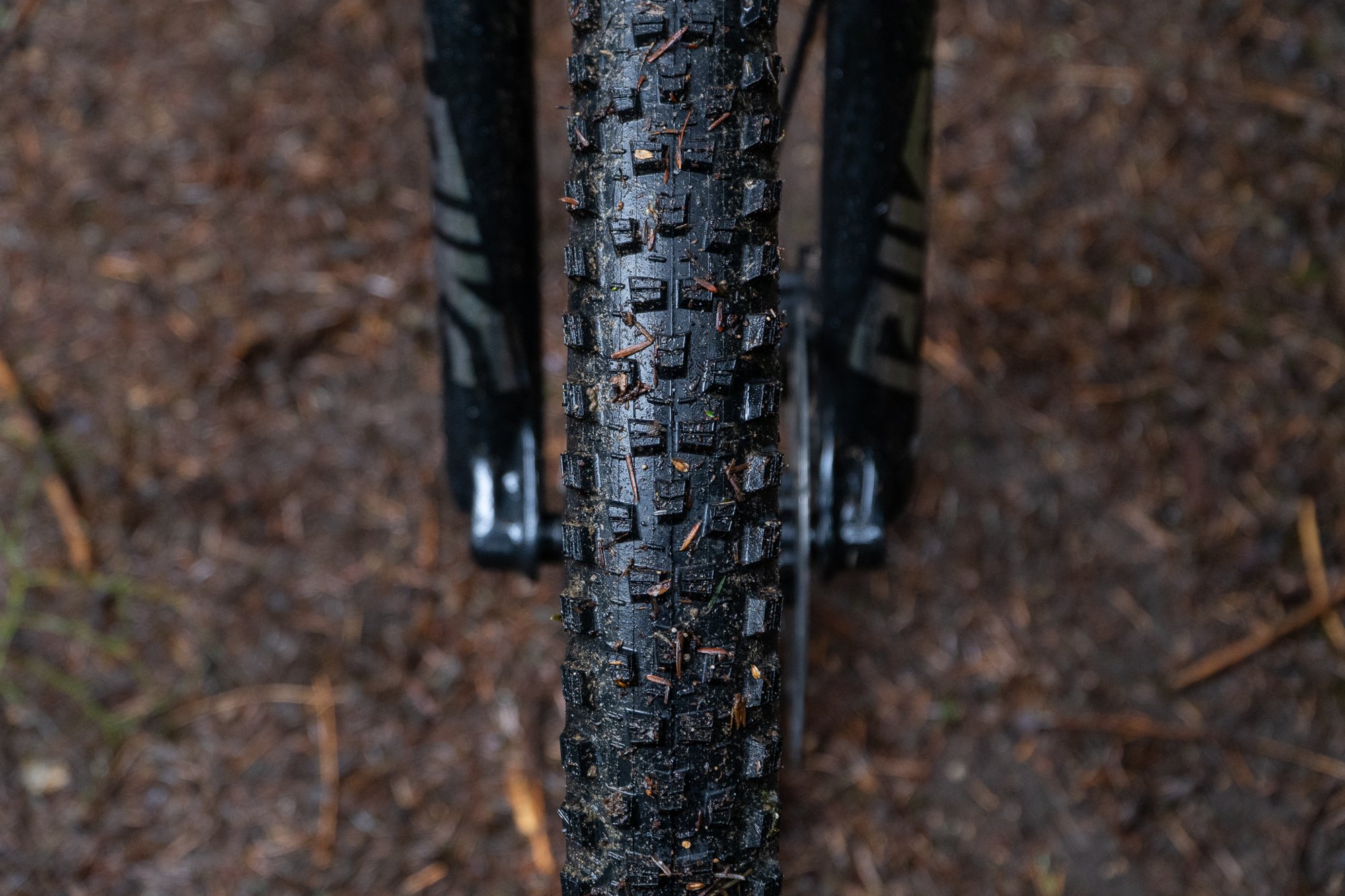 Install
I mounted the Forekasters up to a set of We Are One Composites Sector rims. As you'd hope, no compressor was required during installation. On these 28mm internal width rims, tire profile again finds a nice balance of round, yet supported.
Riding Around
My initial impression of the Forekasters was positive, pedaling up or across they're an efficient tire that rewards pedal strokes. On technical, steep and wet roots or rocks, you can overwhelm the rear with too much torque, but not in an unreasonable or surprising way. It's not hugely lighter than a Minion in similar casing and compound, but it feels significantly more efficient.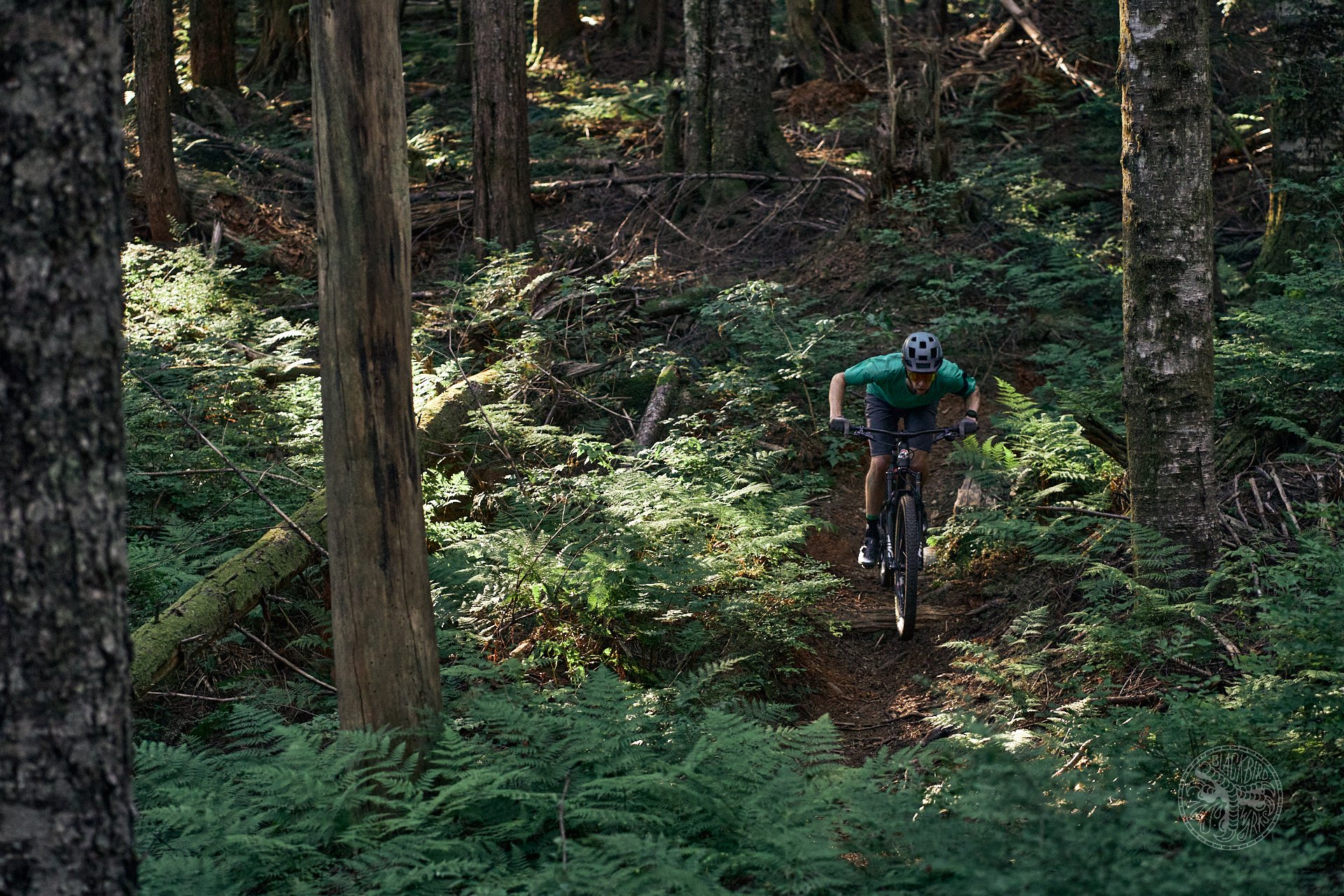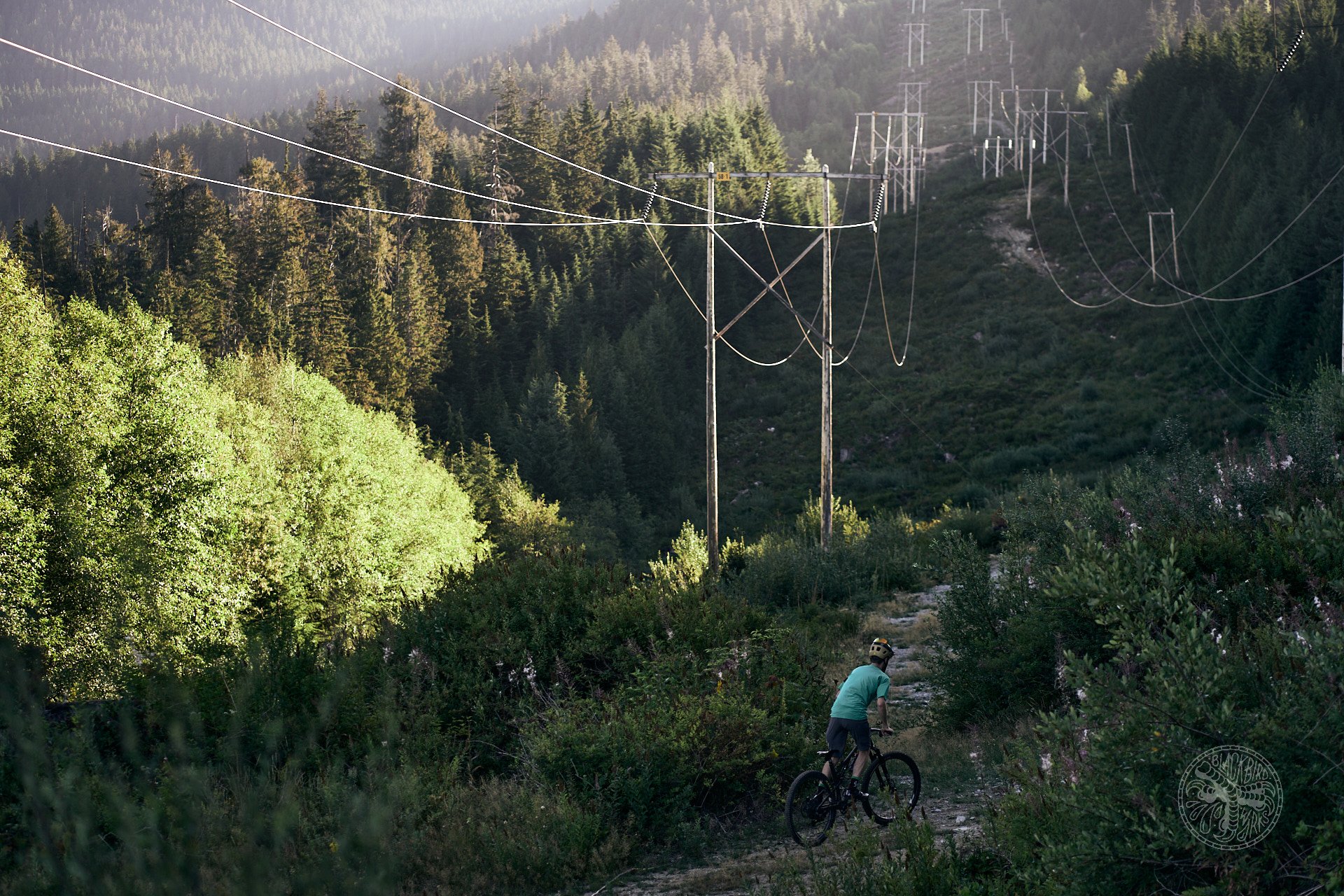 There are lots of fast rolling tires out there. The real challenge with tire selection for bikes like the Element - yes, downcountry bikes - lies in efficiency and also having enough grip to keep up with the aggressive geometry while descending.
Riding Down(Country)
Thus far on my downcountry tire journey, this is typically where things fall apart. Tires appropriately good at pedaling can't hang on the descents; I'm often descending the same trails I'd ride on an enduro bike, albeit linking them together in different ways on longer rides. Traction, cornering grip, and sidewall support are must-haves.
And here, the Forekaster delivers just enough. It's not too much, it's not too little; it finds that Goldilocks zone. It does well in loose over hard summer conditions, and it does as well as can be expected in wet winter grease. Where I'm a big fan is in soft surface trails and loam; the knobs bite hard and between knob spacing and narrow tire give an almost cut mud tire experience.
I tend to be easy on sidewalls, and have had no issues with the EXO casing Forekaster provided; if this is a consistent issue for you, you're a heavier rider, or want to run lower pressures, there's an EXO+ available. Tread life has been solid - the rear is losing some chunks from braking as you'd expect, but front and rear side knobs are holding up well.
Conclusion
I'm a big fan of the Forekaster. I think it's a tire that fills its design brief very well. It finds a sweet spot between tires in the Maxxis line, right where I was looking for a tire. I like how it corners, I like how it brakes, and it works well as a front and rear. It also pairs well with a Rekon or Ikon rear if you want to gain some extra climbing speed.
This is a tire that could find a home on a lot of bikes from 110-140mm. Whether you want to beef up your XC bike for a trip or want to make your trail bike more efficient for a race like BCBR, the Forekaster deserves a look (I used these on the Kona Process 134 with success as well).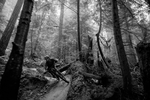 Cooper Quinn
Elder millennial, size medium.
Reformed downhiller, now rides all the bikes.