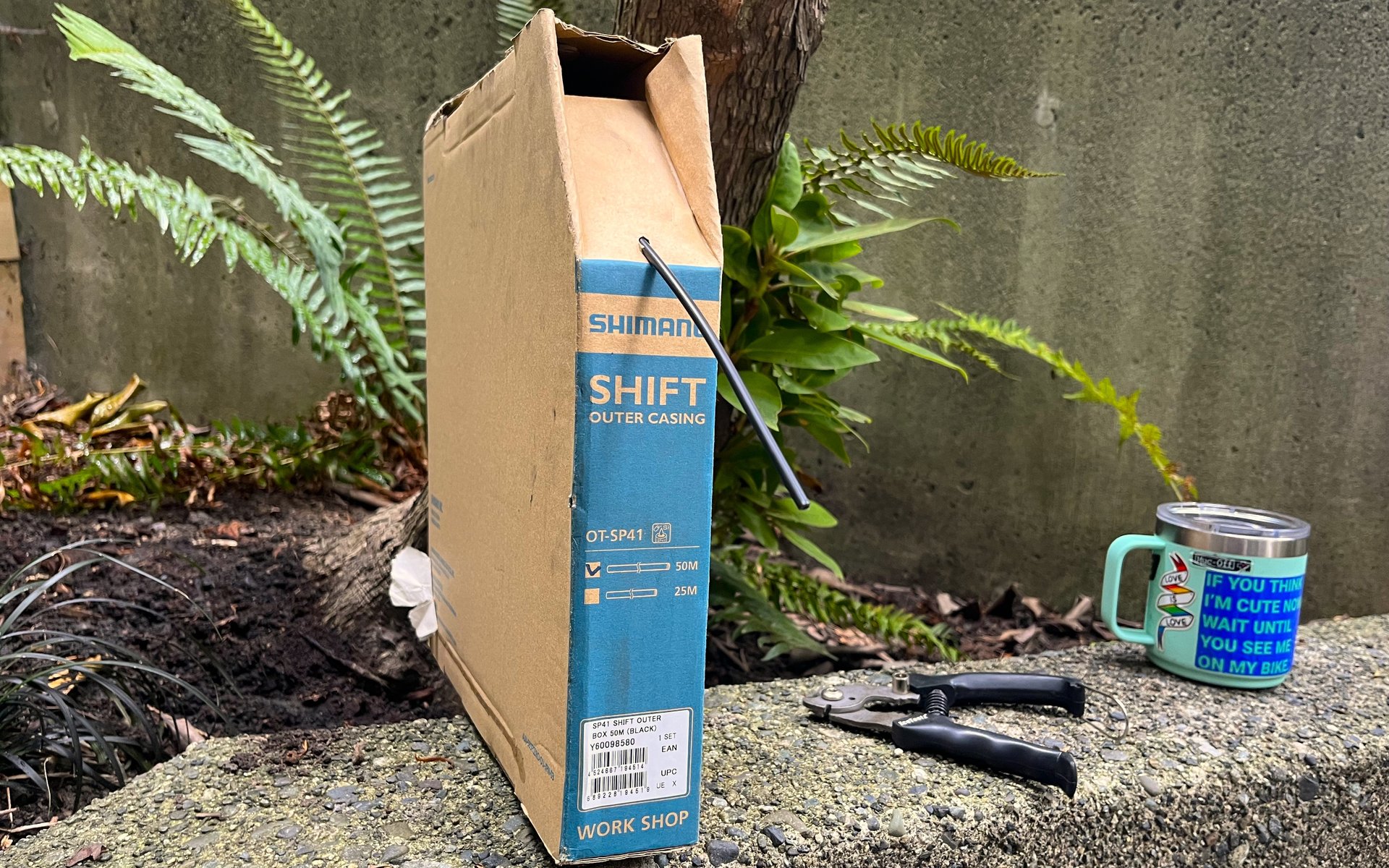 EDITORIAL
Maximizing Value With A New Bike Purchase In 2023
Perception Is Reality
The bicycle industry is flush with rigs looking for fresh homes and it's a buyer's market like we haven't seen since 2008. For those with the cash who are planning to upgrade, the sheer amount of choice in models and specs is impressive. That's especially true as bike companies continue to launch new models while they slash prices on previous ranges sitting in warehouses.
In addition to selling the bikes that are on their floors, most shops are keen to take advantage of deals from manufacturers and bring in new rigs. Everyone is hustling to keep their staff employed and the lights on. And, as it's the slower season in many markets, that means there's time for mechanics to put together custom builds and swap parts.
I'm of the biased insider opinion that there's a lot more value to be derived from working with your preferred local shop than just grinding them hard for the biggest percentage off of the imaginary SRP of a bicycle. Components are overstocked too, and every shop I've talked to would rather turn discounts into more products going out the door. I've even seen some shops advertising discounts that are worth up to 50% more as a store credit rather than cash.
Below, I've put together a list of upgrades I would be doing to any new complete bike I was buying before it left the shop. None of these things are a big deal for a good shop to manage, especially at this time of year. With part swaps, some bike shops will buy back brand new parts at a deep discount but most will not. So I assume any take-offs will be up to me to re-home. Just something to be aware of up front.
Also, while I'm housekeeping, since my daughter was first forming sentences she's been getting told, ad nauseum, that "it's not what you say, it's how you say it." Maybe that's a non-sequitur and maybe it's a gentle reminder that most of us need from time to time, especially when bartering.
New Or Used
I'm just focusing on buying a fresh rig from a shop, but you'd be right to point out that it's also an excellent time to buy a used bike or to upgrade a current rig. Some of the deals on fresh suspension products, for example, amaze me. It seems that the used market hasn't caught up yet, with many bikes and suspension forks still listed far too close to the current street price of new items, and that's especially true when one factors in the cost of suspension service on used products.
For the second-hand focused reader, I'd like to throw out a few links to pieces I've posted in the past:
For all the folks I've heard whingeing about seeing zero hits on their used rigs: yes, the time of year is a factor, but also go out and get some awareness of the street price for a fresh version. For example, my favourite recent model to recommend is the 2020+ Rocky Mountain Slayer. Very durable, nice to work on, has no surprises, pedals really well, looks great and can hold its own against any 'current' 170/180mm rig.
If I can get a brand new 2024 model with fresh everything for a street price of a grand over the equivalent used model - in any condition - I'm buying the new one. Just getting the inevitable suspension service done on the used rig will cover half the difference.
Cables & Housing
From the most basic budget rig to the costliest, if the dropper post or drivetrain on a bike relies on braided steel for actuation then chances are the manufacturer has saved a few pennies by equipping it with some Jagwire junk. Maybe the cables are stainless steel, maybe they're galvanized but it doesn't really matter. In all cases, the actuation is degraded from day one and the performance curve falls off in no time.
I'm not into any fancy coated cables or sealed systems. Just give me Shimano SP41 4mm housing and Shimano stainless steel shifter cables. For my own year-round use, I always drip a little Dumonde Tech Freehub lube into the housing, but that's sacrilege for some folks.
I know some shops will suggest just riding whatever came stock until the action sucks, and I know it's wasteful to toss 'perfectly good' new cable and housing but I'm not into nickel-and-diming my shifting or dropper post experience. This is a quick swap for a shop to do on a fresh bike and the cost of the parts makes it an excellent value in terms of upgrades.
Chainring Size
I don't think it's a stretch to say that the majority of riders pedaling themselves uphill on the North Shore are riding chainrings that are too large. My evidence? While wrenching on bikes I constantly see cassettes that are almost fresh except for the two lowest gears, (usually aluminum to save weight) which are completely toast. If you're not treating your lowest gear, which combines faster-wearing material with the poorest chainline, as a bailout-only option, then it's time for a smaller front ring.
Admittedly, some frames have minimum chainring sizes either to maximize suspension performance or to keep the bike's chain from sawing through the frame. But if you can't comfortably turn said minimum ring up most climbs in the second or third lowest gear, maybe the bike's not for you.
In any event, the costs of running too large a chainring measured in both cassette and chain wear will easily cover a swap to a smaller ring on day one. If in doubt, for our local pedal-and-plunge terrain, running a current 12-speed drivetrain with a 50, 51, or 52t low gear on a mid-thirty-pound rig, I recommend combining a 28t ring with dual-29" wheels and a 30t for a mullet or dual-27" bike.
As an aside, while high-pivot and idler (HP+I) bikes are not my jam, this is one significant advantage of the design. One example of a non-HP+I bike I've ridden with small chainrings (24-28t) that proved chainring size agnostic, at least in my mind, is the Banshee Titan. I ran both 26t and 28t rings on my Marin Rift Zone with zero complaints. I've also seen folks have excellent experiences small-ringing current Specialized bikes like the Stumpy EVO (28t min), Enduro, and Status (28t min).
I'm certain there are many other full-suspension bikes that are happy with 28 teeth rings, or even smaller. If you're running such a setup on a full suspension bike, please take a minute to let us know in the comments below.
On Stem Length & Bar Height
A lot of bikes these days have what I'd call very low stack heights for a given reach. There are outliers with the most notable being Santa Cruz, but even after improving my flexibility, on most rigs I'm swapping to a 30-40mm or taller riser bar to fit the bike to me. Then I'll trim a few millimeters off each end of the bar since my T-Rex arms are happiest around 770mm wide.
Despite knowing what I like it often takes some back and forth to really get comfortable on a bike. For example, on the We Are One Arrival 140 I decided on a higher-rise SQlab 16° 30X bar a while back, but I've been back and forth between a 40mm and 50mm stem a dozen times now.
I'm not claiming there's one optimal position for all trails. I just look at how much some of the fastest DH racers on the planet vary their bar heights between tracks and know that there's no such thing as a silver bullet setup. Just be certain that the shop you buy from is happy to chop your bar more than once and work with you to find the right stem length for the majority of your riding. Even if it takes a couple of visits.
For folks that want to bracket setups and play around themselves, I think it makes a lot of sense to own a 30, 40, and 50mm stem if you're on 31.8 bars and a 35, 40, and 50mm stem if you're on 35mm bars.
Saddle Talk
Having done a fair number of road bike fits, I recognize that there is a wide range of differences when it comes to saddle preference. Shape, width, length, flex, and materials all matter, and one person's painful ass hatchet is another person's perfect perch.
I'm always keen to try new saddles to see how they compare to others I've tried. I still cherish my reader correspondence about the above all others. Based on messages and conversations I've had about my SQlab 611 Ergowave Active saddle review, no product I've tested made as big a difference for as many riders as that one. It's a good place to start if you're looking for a new saddle.
However, these days any bike I buy would be leaving the shop with a 142mm BikeYoke Sagma. I'm in the process of changing my bikes over one at a time and then to ensure I have a spare I can pop onto any longer term test rigs without having to rob my own. I've not found anything more comfortable for powering up climbs from a seated position or standing up and engaging the saddle on descents.
Hubs, Brakes & Rubber
If I was opening my wallet for a fresh rig tomorrow it would most likely be sporting a Shimano Deore M6100 drivetrain. A year from now I hope to be saying it will have a Deore M5130 LinkGlide drivetrain, but we'll see if and when that becomes an OE (original equipment) reality. I'd also more than happily pick up a bike with a Deore M4100/5100 10/11-speed rig except that the suspension on bikes spec'd at that level are usually unsatisfactory.
Here I'll stick with my Slayer example since it's right at the top of my list for a longer travel full suspension platform I'd be keen to own, and they're thoughtfully equipped at most price points. The 4700 CAD A30 model has really caught my eye. It even includes awesome tires, which is one upgrade many bikes need due to a focus on gram counting, parking lot rolling speed, or just dollar shaving.
The Marzocchi CR is a great basic coil shock, and the Domain RC isn't giving up anything except 300-ish grams of weight savings compared to the Zeb Select RC on the 6200 CAD A50 model. On that note, I'm not stressed about the fork weight because I'd be keen to ride the Slayer with a dual crown fork at some point anyway.
The A50 sees an upgrade to an 18t star ratchet DT Swiss 370 hub but I'm never going to be happy with 20° of hub engagement, so for me that's not a benefit over the A30's budget Novatec hub spec.
The tires on the A30 are already perfect for the application - Maxxis DoubleDown casings with an Assegai MaxxGrip in front and DHR2 MaxxTerra out back. After my Sagma saddle is installed and the dropper and rear derailleur cable housings are swapped out for Shimano, I could be happy riding the bike as it sits. But there are a couple more upgrades I would like and this is the time to get them done.
First, I'm going to buy a higher-quality rear hub with faster engagement and have that laced into a rim. Since I'll be running CushCore Trail or Pro, I'd be okay with saving a few bucks and using the stock WTB ST i30. For folks that aren't using an insert, I'd recommend buying something more durable like a Flow EX3 or a DT Swiss EX511. My hubs of choice for min-maxing this application would be a Spank Hex Drive or Industry Nine 1/1.
Finally, I don't love Shimano brakes - so I'd be leaving the shop with something else. My first choice is a pair of four-piston Hayes Dominions but depending on the price, a set of Magura MT-5s would also be on my list.
OneUp V2 Dropper
The OneUp V2 Dropper is not my personal favourite. And for folks who put in a lot of hours on the bike, it doesn't have the most resilient chassis compared to a BikeYoke Revive or my experiences with the Wolf Tooth Resolve. Both of those posts eat the V2's lunch when it comes to smoothness.
However, in quality and performance for a given cost the OneUp is still the post to beat. That's especially true for folks trying to stick the longest dropper post into a given frame size. I'm one of the few folks I know who's quite happy with the 170mm posts that often come stock in size large bikes. For a bike like the Slayer where I may choose a medium, I'd certainly go up in length from the stock 150mm post, and that makes the OneUp an easy choice.
Pedals
Even with my high-end saddle, new rear hub, upgraded brakes and dropper post, my A30 is going to come in a bit less expensive than the extra 1500 CAD I'd need to spend for an A50 and for me it's going to be a much better bike. But as we know, 'real' mountain bikes don't come with pedals so that's one more thing to buy before leaving the shop.
I'm ultra particular about contact points - saddle, push-on grips, and pedals - and unfortunately my two favourite platforms are fully serviceable made in North America options that are not inexpensive. I can argue between the Wolf Tooth Waveform in a large 112x106mm platform and the NSBillet Daemon which is 112x103mm. Currently the Waveform pedals are out of stock which makes for an easy choice. In either case my colour preference is silver so they look good forever.
Specific Examples Inside
Specific examples and personal budgets aside, it's hard to buy a bad bike in any travel category these days. Some are significantly better values than others even looking at street price rather than SRP, but eliminating the real slag is more of a process than ever because there are just so few examples.
That said, it's a great time to pick up a new rig at any price point - and to ensure that it leaves the shop with the parts you want on it rather than enduring a multi-month or multi-year upgrade process. A conversation and a bit of work with the shop will let you min-max the best mountain bike - ultimately an expensive toy - within your budget.
With that in mind, for fun and inspiration, if there's a rig that's caught your eye let me know the make, model, and from-the-floor upgrades you'd consider. I'm always into the more practical builds, but dream bikes are good, too.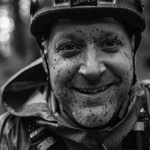 Andrew Major
Height - Steve Buscemi-ish
Wait - Patiently
Ape Index - T-Rex
Age - The same as DOS
Favourite Trail(s) every week - Pipeline (thank you Ken!) to Lower Crippler (thank you Andy!)
Favourite Song(s) this week - I'm Your Man. Nick Cave (covering Leonard Cohen)
Favourite Colour - Cosmic Lilac
Bar Width - It depends
Reach & Stack & ETT - It depends
Crank Length - 175mm except when it's 170mm
Wheel Size - Hot For Mullets