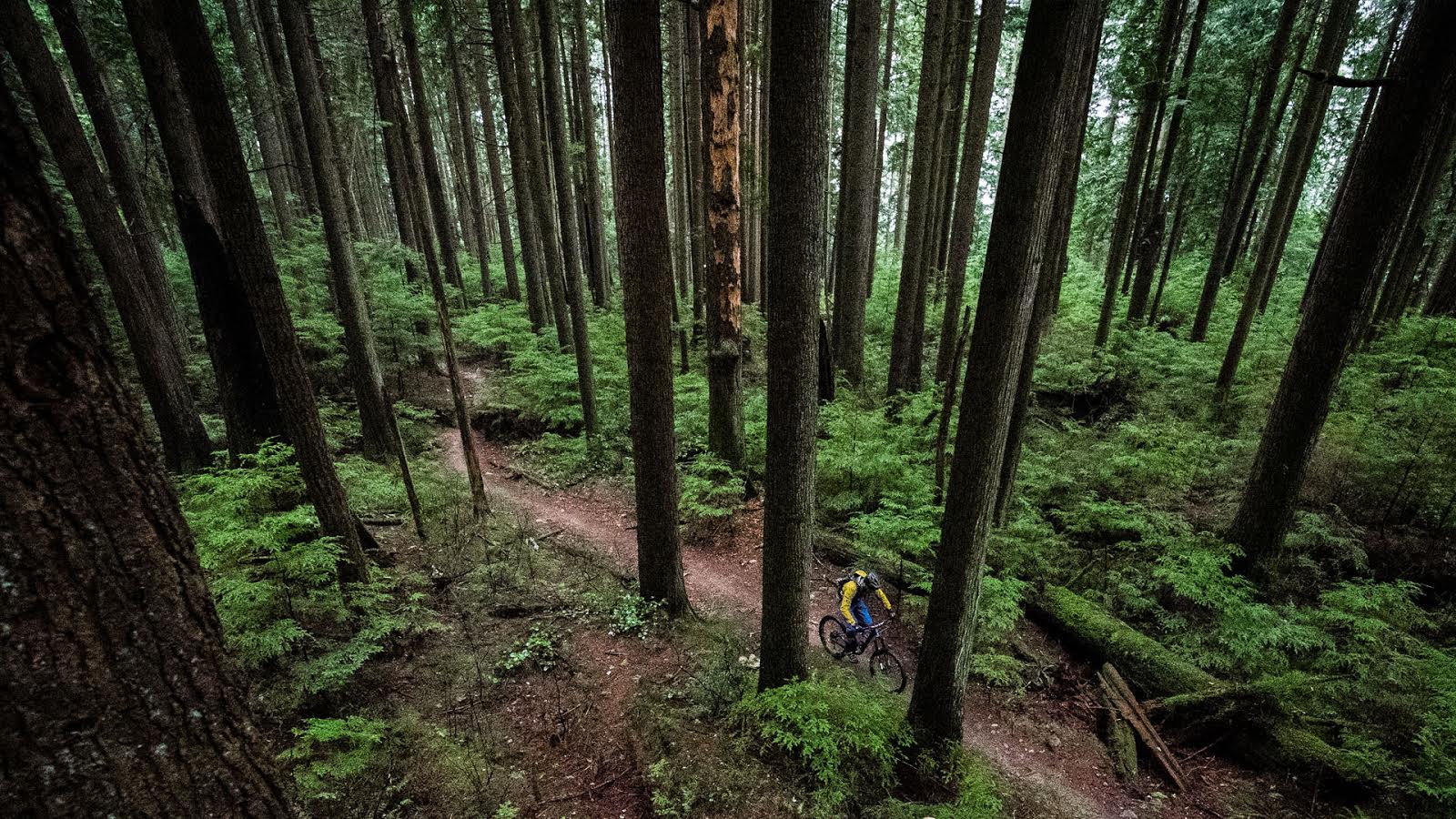 Mavic Stratos H2O Jacket
Some things in our lives seem like great value. Without trying you can get a wrist watch that's more accurate than your grandfather's Omega for under $20. You can also get a full suspension pneumatic-tired mountain bicycle for $129. Both come from China and one works as advertised while the other… not so much. I've been thinking about relative worth while testing a rather expensive waterproof jacket designed for the sport we love.
Mavic's Stratos H2O jacket. How much is staying comfortable and dry really worth?
If you want to ride often and you live on the Shore you better get used to riding in the wet. Before anyone gets their knickers twisted you should know that I practice and preach responsible wet weather riding. My desire to ride weather-be-damned means I seek the best gear possible to keep me comfortable in the saddle. My desire to be warm and dry as an Egyptian kitty isn't actually about how I'll feel during the ride. If the ride bell rings and I imagine being cold and miserable I'm much less likely to answer it. When I'm confident I'll feel good and, more importantly, be able to perform my best, I'm much more likely to get my lazy ass on the trail.
High quality fabrics with good stitching to complement – and just a hint of Mavic's signature yellow.
So. Jacket. Mavic. The styling is subtle with a couple of notable exceptions we'll get to and features are everywhere. It has a zip off hood, pit zips, a window for your wristwatch and elbow reinforcements. There are also drawstrings at the waist and velcro wrist closures. All useful and welcome.
Pit zips are present, but the venting doesn't stop there.
There are a few features that distinguish this jacket from the crowd. The waterproof front zip has an unusual off centre alignment that means you don't have to deal with a zipper under your chin. If you see someone unzip the aforementioned closure you'll notice a flash of Mavic yellow opening to the world. This is a full length vent where it's most effective and least vulnerable. In riding position your front is well protected so even in a downpour you could leave this open if you're heating up. It means you'll need to close two zips when you put the jacket on but opening this vent is very easy on the bike and it's highly effective at keeping you cool. You may argue that you can just open your zipper but everything gets sloppy and you'll look like that kid snowplowing with his jacket billowing behind him. The XLvent keeps everything nicely in place.
Mavic's XL Vent is a band of mesh that allows for extra ventilation along the zipper without actually opening up your jacket.
The most unusual feature of this jacket involves two vents that run vertically on either side of the back of the jacket. When unzipped they expose more of the Corona Xcelerator fabric and make room for your hydration pack to fit under the jacket. There is an opening in the chest for your hose accompanied by a loop for those who dangle too low. I was extremely skeptical about this: why would anyone want to wear their pack under their jacket? It's nice to keep things dry but is it necessary? And then I tried it.
Extra zippers on the back of the Stratos H2O expand the jacket's volume to accommodate your hydration pack underneath.
The aesthetic takes some getting used to, but the functionality is worth the tradeoff.
What I didn't realize is how much putting a pack over your jacket restricts your movement. With the pack beneath the jacket I feel as lively as Tippie after his 4th Red Bull. I also find that I sweat less when my jacket isn't pushed against my skin and temperature regulation is much easier.
I wear my wristwatch even when riding, so the clear watch panel was intriguing – but in practice it has a tendency to fog up.
The downside is that if you need to get into your pack you'll need to disassemble. Jacket off (perhaps in a deluge) pack off, jacket on to fix flat (for example) jacket off to put back back on and then jacket back on. At this point I use the Pak Back about half the time. I'm glad it's there but I'm also glad I can zip the vents and use it like a regular jacket.
Turtling through the North Shore forest with the Mavic Stratos H2O.
What I haven't yet accomplished is a really wet ride wearing this jacket. I've stood on the soccer sidelines and hiked in the rain but we've had such a nice fall I haven't yet ridden in a deluge. I have worn it on cool days and warmer days with great success but the Noah test remains outstanding. The Mavic Stratos H2O jacket runs for $400 USD.
---
True innovations or possible gimmicks – what do you think of Mavic's unique features in the Stratos jacket?