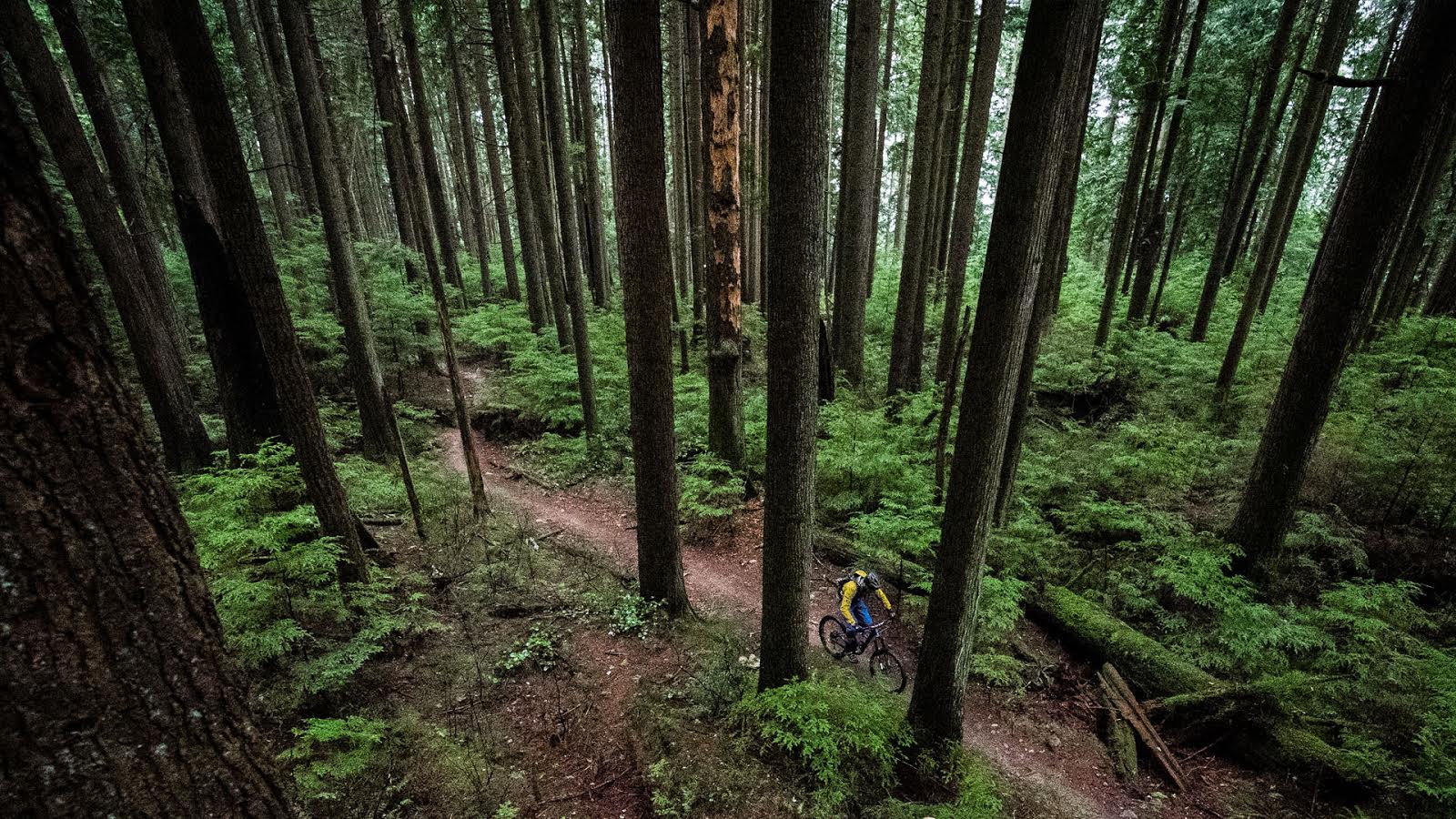 Mavic Crossmax XL Wheel-Tire System Reviewed
Choosing after-market wheels used to be simple.
Choose a hub. Check. Choose a wheel builder. Check. Choose the Mavic rim that best suited your needs. Check. D521 (EX721), D321 (EX729), 317, 517, 719, or Open Pro? If you've been riding for any length of time you've owned one, or more, of these rims.
The test sled; the Kona Process 134 Supreme. Check the Long term review of the Supreme here.
Fast forward a few years and Mavic was innovating with one of the first complete wheel systems designed to increase stiffness and reduce weight. Instead of lacing a hub to a rim with 32, or 36 stainless steel spokes, Mavic re-engineered the system from the dirt up. They partnered with another French company you know, Michelin Tires, to develop the first tubeless tire systems, and through UST they started us down the path of significantly improved tolerances on tire/rim interfaces.
Mavic was one of the pioneers of wheels as a comprehensive system. With the addition of tires they are upping the ante.
And now it's almost 2016 and Mavic still packs a punch; super-sweet machined out and ultra-stiff aluminum rims, durable and distinctive bladed alloy spokes, clean graphics, an excellent weight to stiffness ratio and a reputation for durability and innovation. But when you can get generic, flavour-of-the-week carbon rims laced to POS hubs for less money, it becomes a tougher sale.
Rim is connected to hub with 24 straight-pull Zircal spokes front and rear.
Mavic subtly stepped up their game with the new Crossmax XL wheelset. In addition to improved durability, the rear hub has significantly quicker engagement. Kona was kind enough to continue lending us a Process 134 Supreme to kick off this test (Thanks!) and for anyone familiar with the Hope Pro 2 rear hub, stock on the Process, the Mavic is similarly quick to engage on the trail and quicker on paper (7.6-degrees vs. the 9-degrees of the Hope). While quieter than relatively high engagement pawl hubs from Hope or I-9, the new ITS-4 is significantly more audible than previous Mavics.
Bladed spokes FTW. No need for rim tape or (if you are brave) sealant with these non- perforated rims.
Rims have been getting wider and wider, to the point that (without mentioning the new 26, 27.5, and 29 PLUS sizes) some manufacturers are having to redesign tires so they perform properly when tretched into a more voluminous shape. By comparison to these 27mm, 30mm, or even wider internal widths, the Crossmax XL's 23mm internal (27mm external) dimension appears behind the times.
Slicing through the greenery.
Having recently spent a lot of hours on WTB's I23 rim, Velocity's Blunt 35 rim, and Stan's Flow EX rim I would make two observations; most tires have a range of rim widths where they perform well and rim width and tire size/profile need to be considered together when making your choice. Simply putting your preferred tire on a wider rim is not necessarily going to give you any performance benefit in the same way that putting a wide tire on a narrow rim often falls flat.
Tracking in the slime.
Mavic has taken the wheel system theory a step further and designed their own tires to optimize a profile to their rims. It works. It works VERY well. For the purpose of this test Mavic sent us a pair of their faster rolling 2.4 Quest XL tires. Our local terrain and current conditions would justify the Charge XL rubber, but the slicker rubber made for a great test of the Process' trail capabilities.
Andrew was pleasantly surprised by the performance of the Quest XL tires in nasty and wet winter conditions.
The Quest XL is a very interesting tire. It is very fast rolling with notably more road vibration than popular XC rubber like the Maxxis Ikon or Schwalbe Racing Ralph, which isn't noticeable on the trail. It offers better straight line braking than the Specialized Slaughter or Schwalbe Rock Razor, but the side knobs feel similarly well supported when you ask them to dig in. From center, to transition, to outer knobs the tire is very predictable as mounted on the Crossmax XL rim. Up front the tire was significantly better than expected on greasy rocks and wet roots and similarly excellent in situations where you rely on the side knobs. That said, it required more thoughtful advanced braking and line choice compared to the Schwalbe Magic Mary that has been on the front of this bike and left us wondering how the Charge XL, also designed for this rim width, would perform.
Well loved.
As one would expect from a rim-tire system it was a breeze to mount the tires up tubeless with a floor pump. Tubeless ready tire beads are getting to the point now in both design and prevalence that this may not be a necessary comment in years to come, but it was amongst the easiest tubeless installs I have performed (similar to Specialized Slaughter on Stan's Flow EX). Technically it is not necessary to run tubeless tire sealant with a UST rim/tire combo; however, it can't hurt both in the event of a puncture and to ensure the tire bead fully seals.
Machining that would be at home at NASA. Wheels alone (27.5) weigh 1710 grams and 3525 with tires installed.
We are going to take advantage of the wheel's notable stiffness and the ease of service/parts changeability to fully test the durability of the Mavic ITS-4 freehub; a question mark of past Mavic wheelsets under hard, regular, use. For part 2 of this review we'll be installing the Shimano version of their freehub and cranking it around on a singlespeed.
Stay tuned for a single-speed-hardtail update to this article.
If you're looking for stiff, light, durable, simple, and high quality wheels with fast engagement and easy service AND you can see that your needs don't put you on the wider-is-better program, the Crossmax XL is absolutely worthy of a look.
Retail on this wheelset (which includes tires) is US$1000. Check out Crossmax XL page on Mavic.com for more.
---
Could these make you live without carbon?