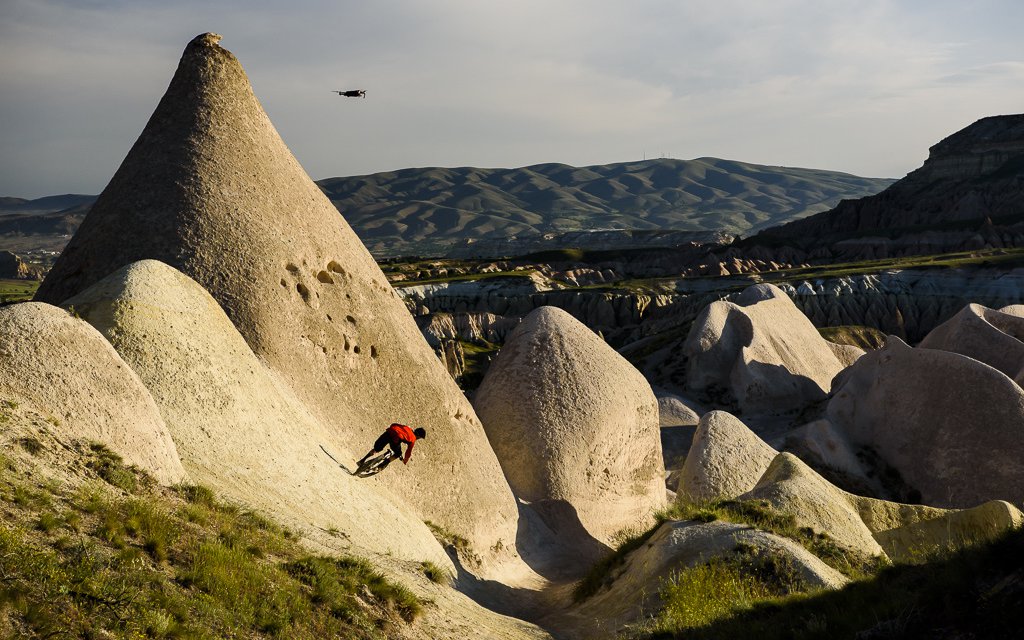 Photo and Video Feature
Mark Matthews in Capadoccia Turkey
When Emrah Ozbay first invited me to Turkey, I had no idea what to expect. I saw some photos and video on social media, and the Erciyes Bike Park looked like an interesting project. Building a bike park in a place completely off the radar? I had to see it for myself. I invited my good friend Mason Mashon, photographer Bruno Long, and videographer Max Berkowitz. We were all ready for this random and awesome Turkish adventure! After a little more research and getting to know Emrah more, I was intrigued by his passion for trail building and love for the sport. Not only is he a talented trail builder, he is also the only trail builder. He's extremely passionate about putting Turkey in the spotlight. 
We spent the first week of our trip in Kayseri and the Erciyes Bike Park. Erciyes is a newly opened bike park with only one trail builder, so there's really only one downhill trail. We wanted to give back to the park, so we set out on a mission to build some extra features.
Between all of us, we built a hip jump and a couple of side hits in two days. This beautiful location has huge potential; I can't wait to see how it develops over the next couple years.
And how about a little helmet cam of Mark follow Mason Mashon?