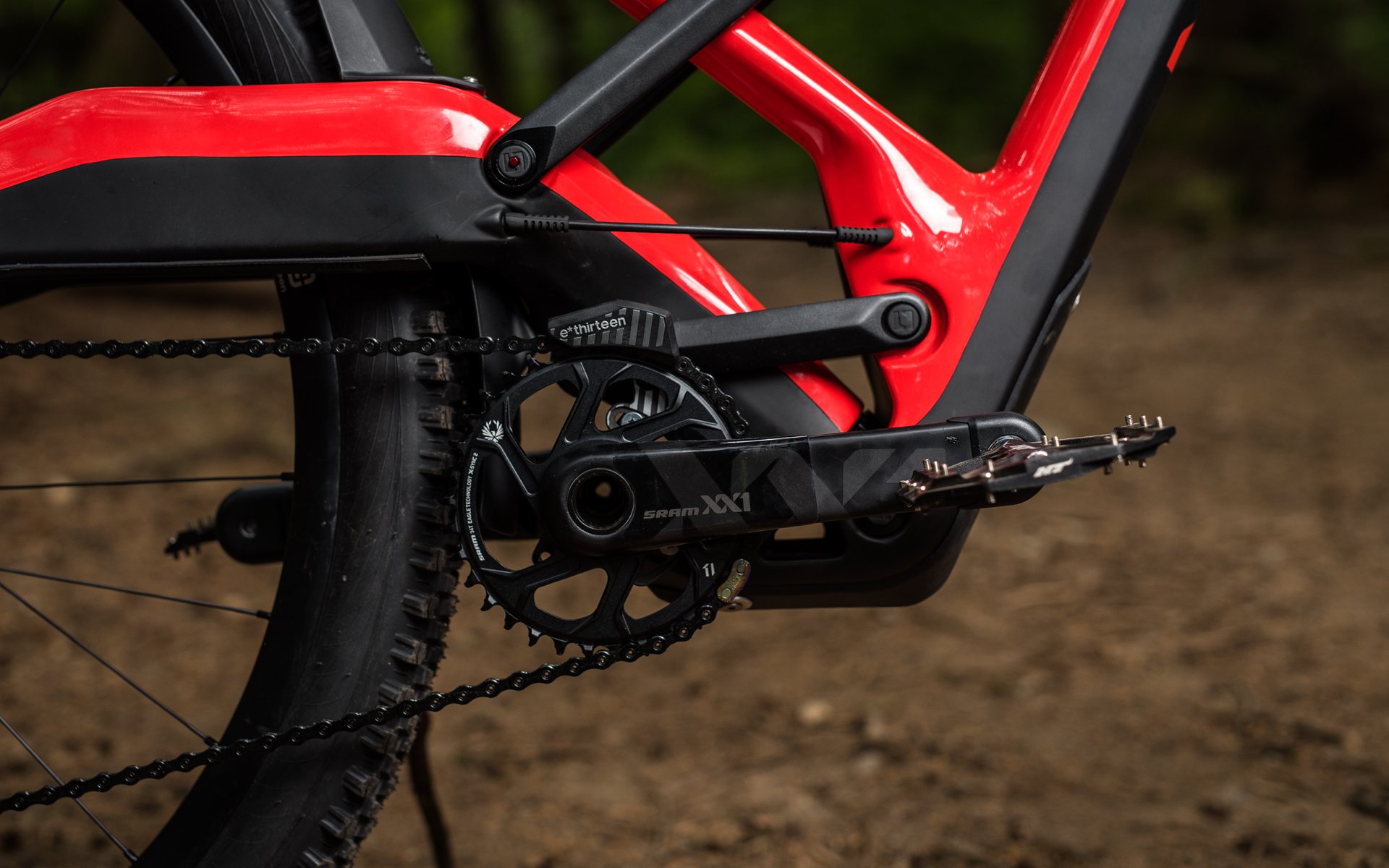 Teardown
Marin and Polygon's Naild R3ACT Suspension System
Perspective

I fear a future in which Autocorrect achieves consciousness, becomes our texting overlord, and destabilizes civilization." - Neil deGrasse Tyson
The Lockheed Martin F-35 has 8 million lines of software code. Houses are getting 'smart' and they can adjust temperature based on when they predict their owners will arrive home. Soon cars will be driving their owners home from the pub and taking over when the sexting starts up. Sometimes I wonder if my apple should have a little sticker on it with an ingredients list (is it really just an apple?). 
The world is becoming ever more complex but the answer to the question underlying every reaction I've had to Naild's R3ACT suspension system is: "Yep, it's still just a bike". 
I'm going to pull back the curtain here so I don't 'have to' invest any more time at the local super market explaining the suspension system of Marin's Wolf Ridge while I'm collecting eats. It's not that I don't want to... it's just that my three year old is sick of hearing about it. The video below will give you an idea of what's going on when the bike cycles through its travel.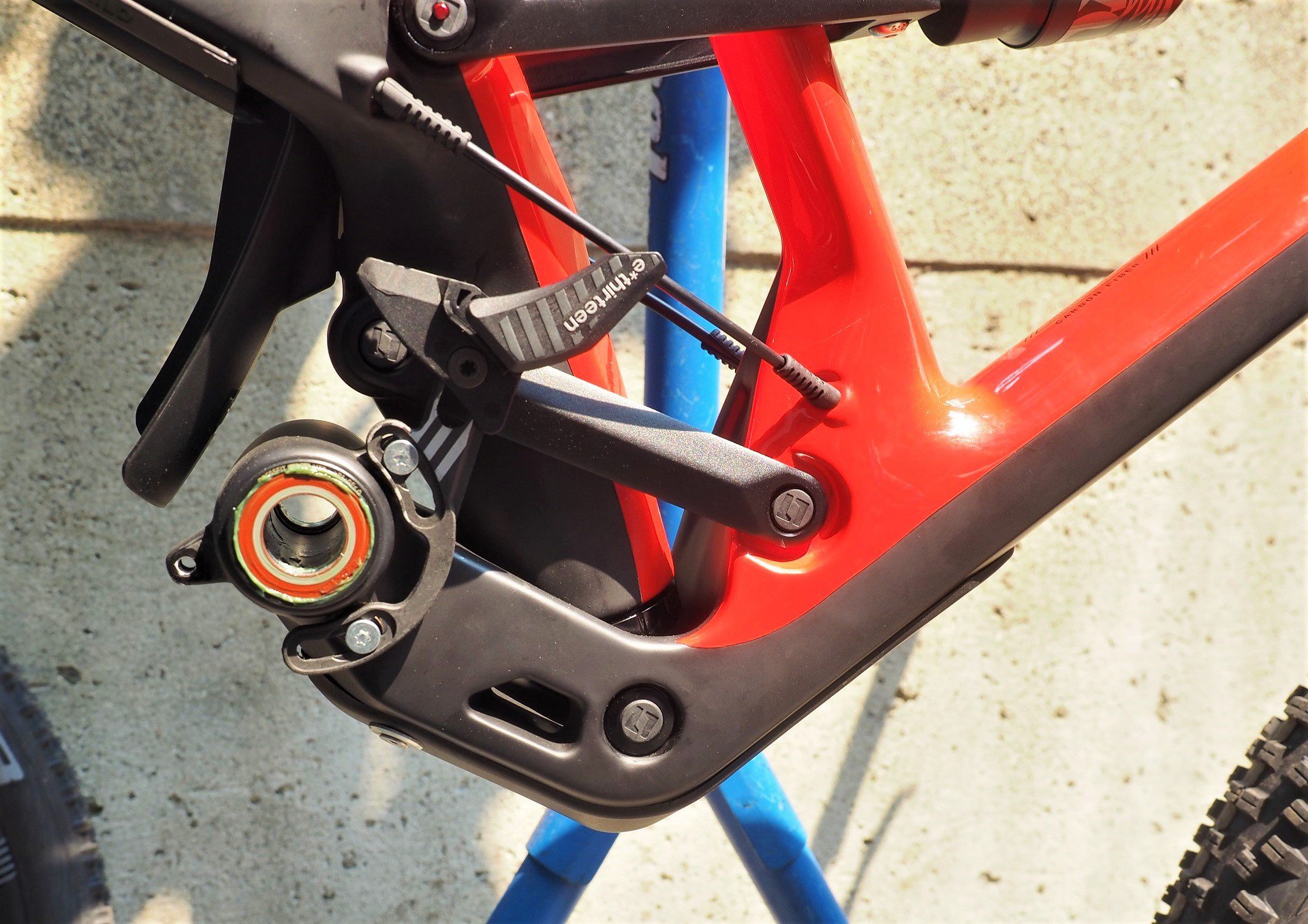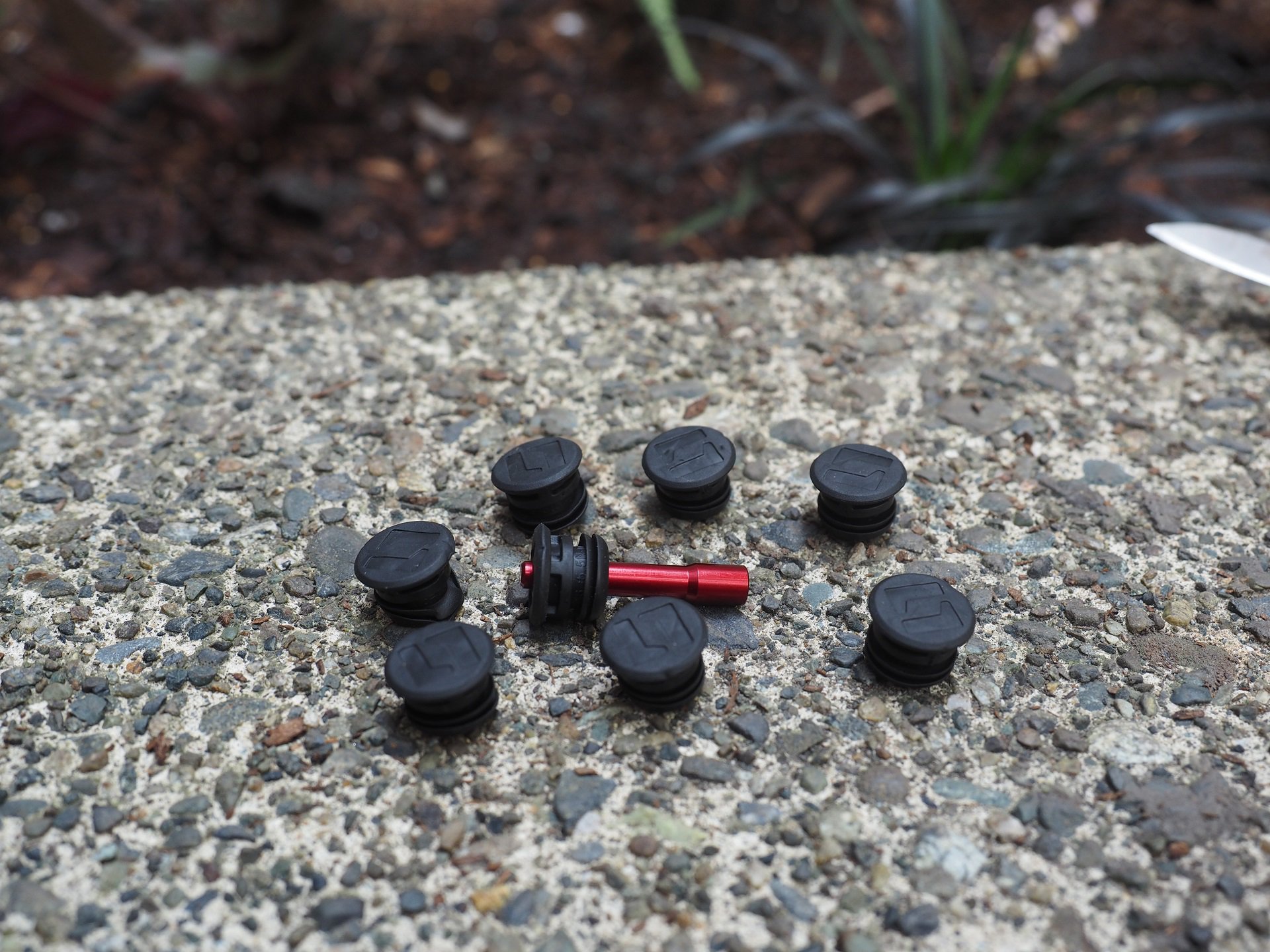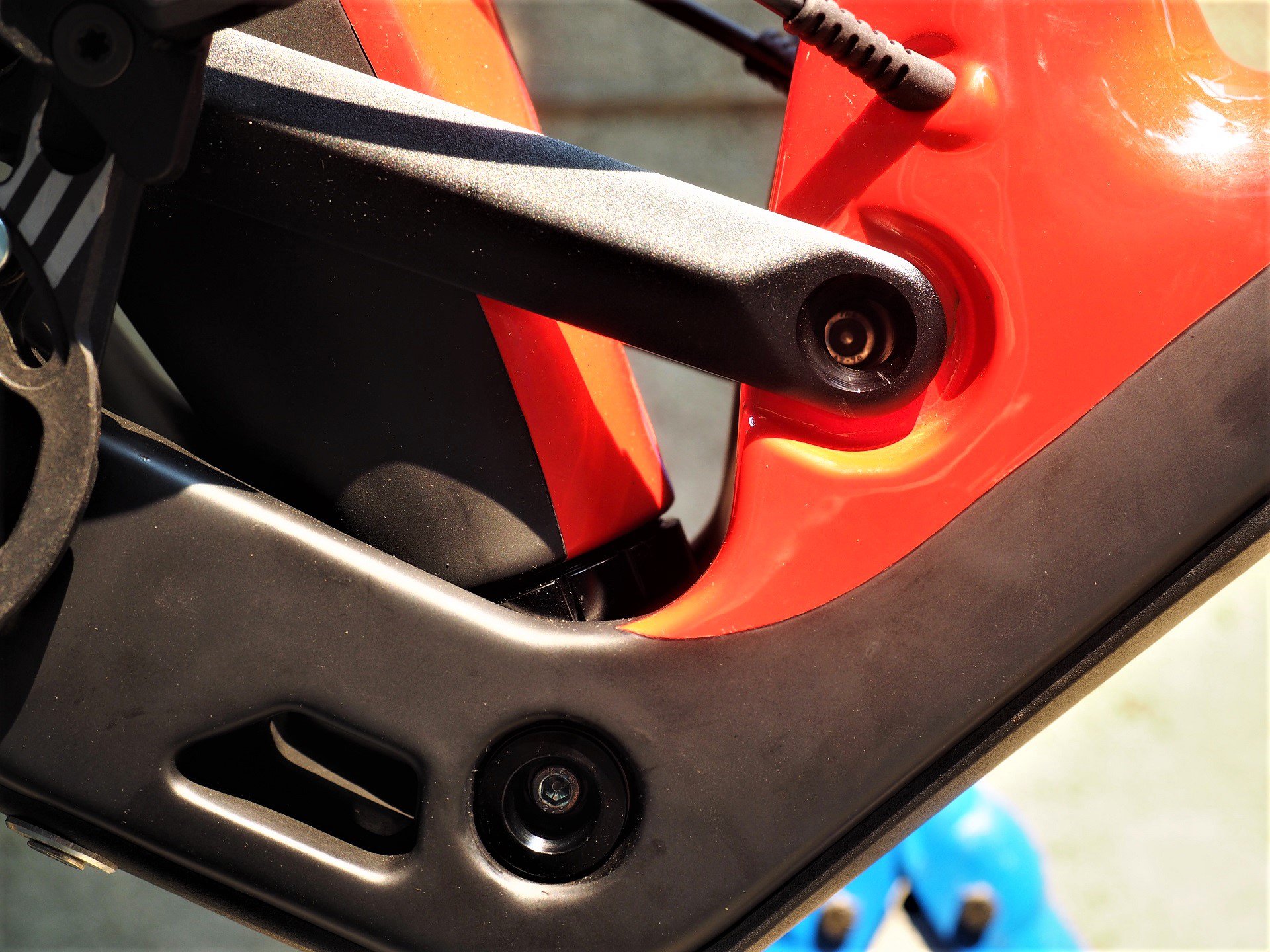 Naild
It's more than just a licensing situation. Naild.it developed their R3ACT suspension system in conjunction with Polygon and Marin. NSMB's Wolf Ridge test bike is a fully integrated animal where the linkages and hardware are as integral to the frame's suspension system as the R3ACT strut and Fox X2 shock.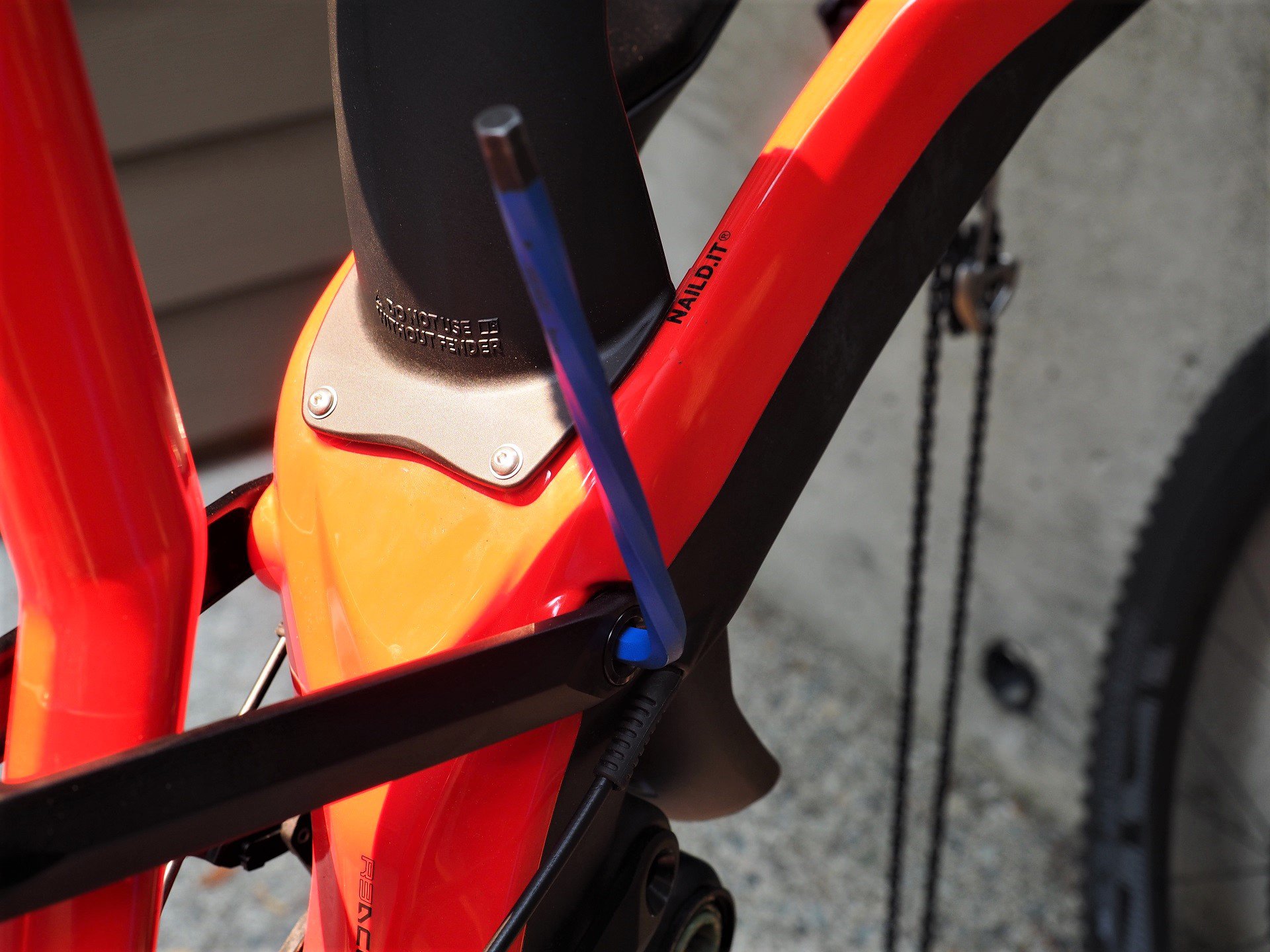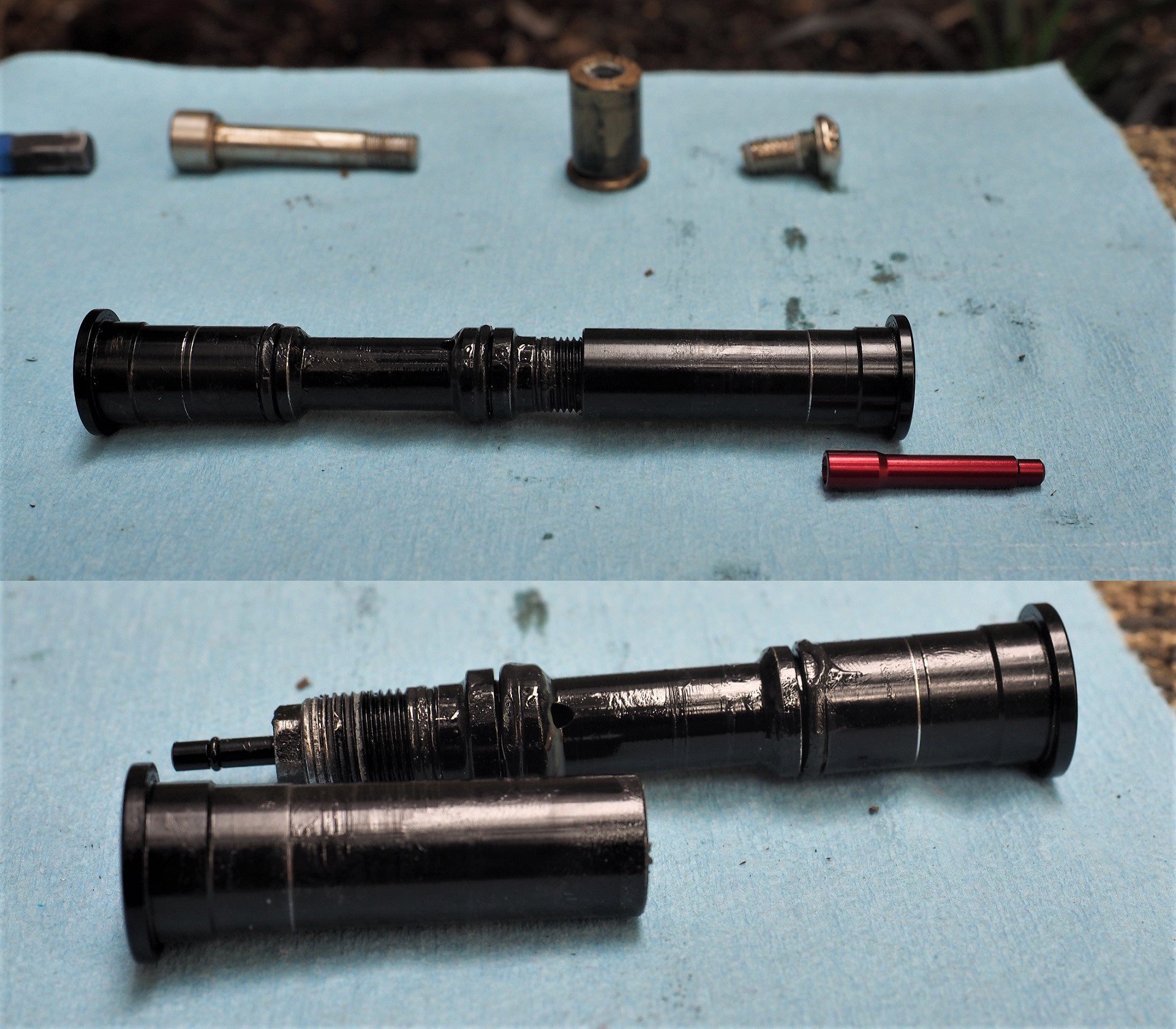 Linkage & Yoke
The 2PLAY suspension design works as a system. So while the alloy frame members appear a touch on the wispy side, lateral stiffness is impressive.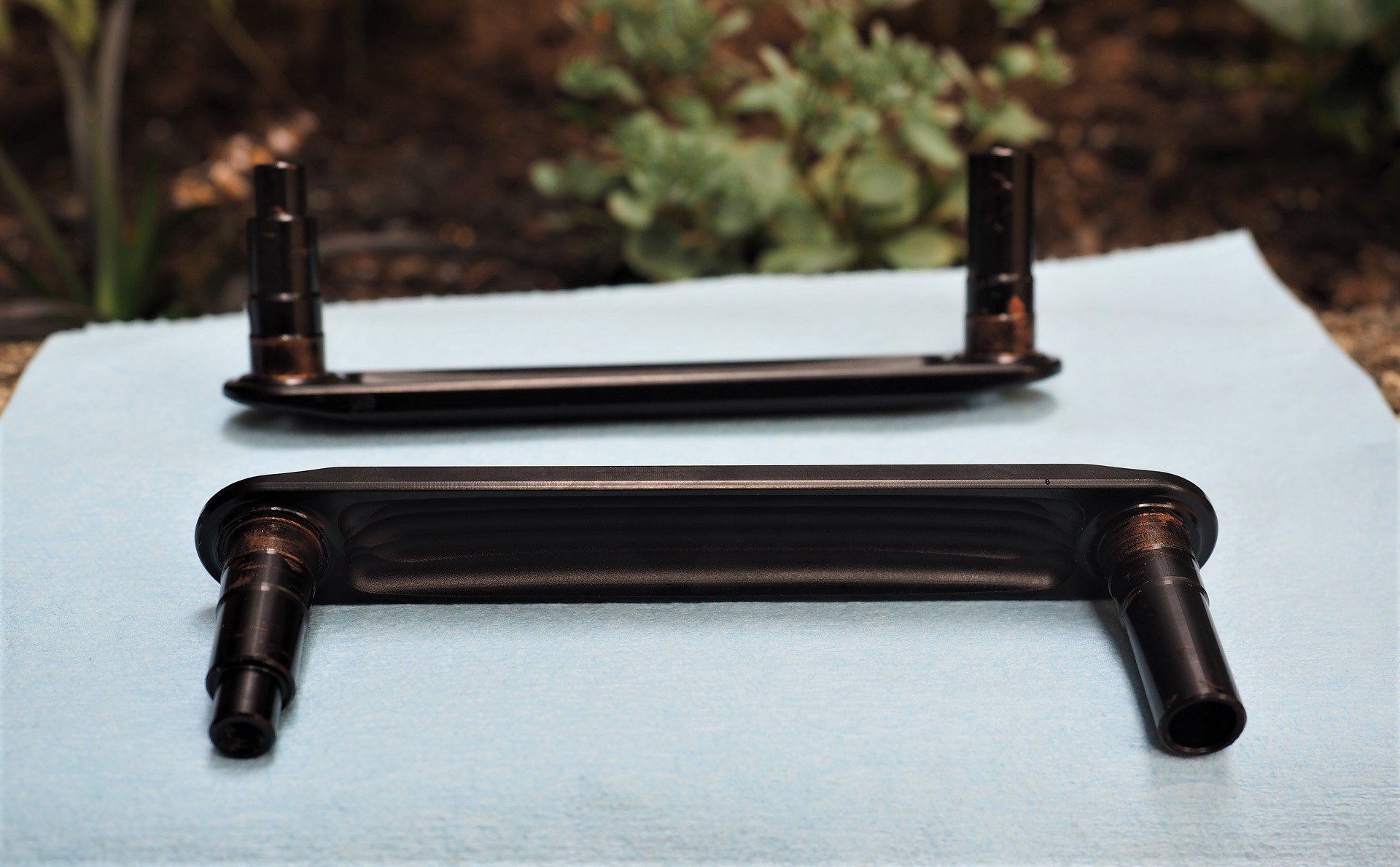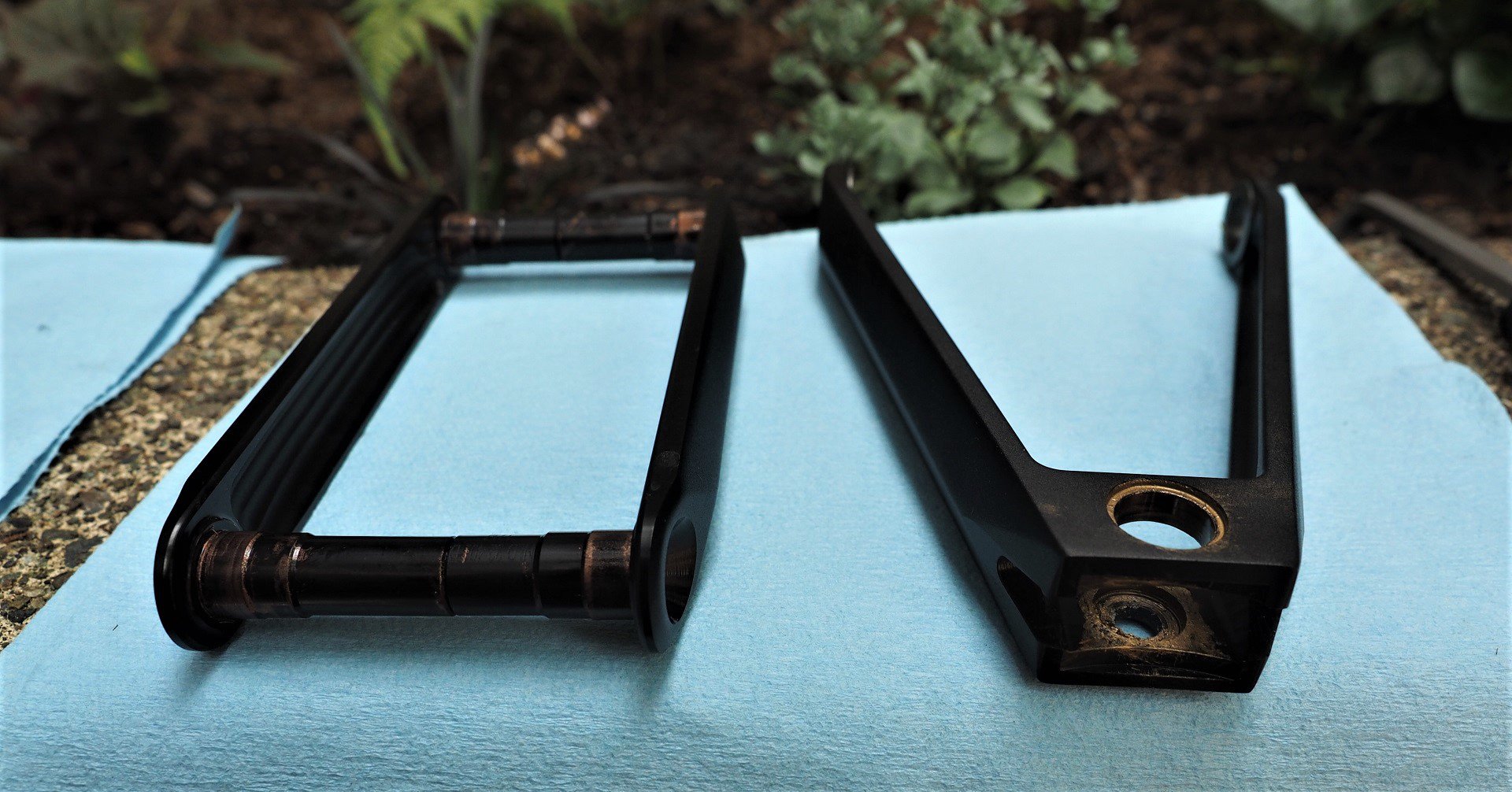 R3ACT
The heart of the R3ACT system is the telescoping strut assembly. I think Naild puts it most succinctly when they call it a "mechanical pedal platform" that separates pedaling efficiency from suspension performance and shock damping. Separating pedal feedback from trail undulations without all the negatives of other designs making the same claims‽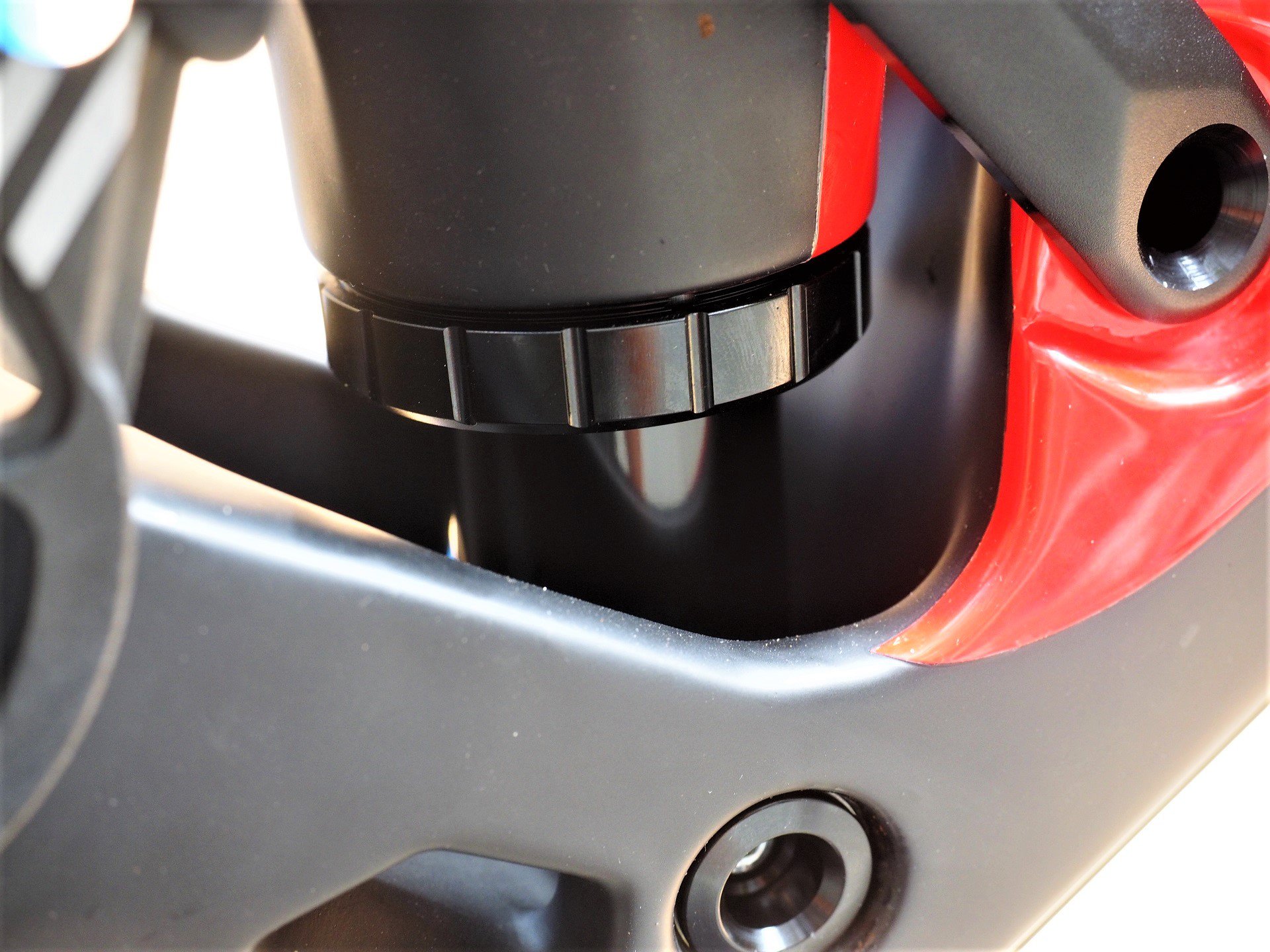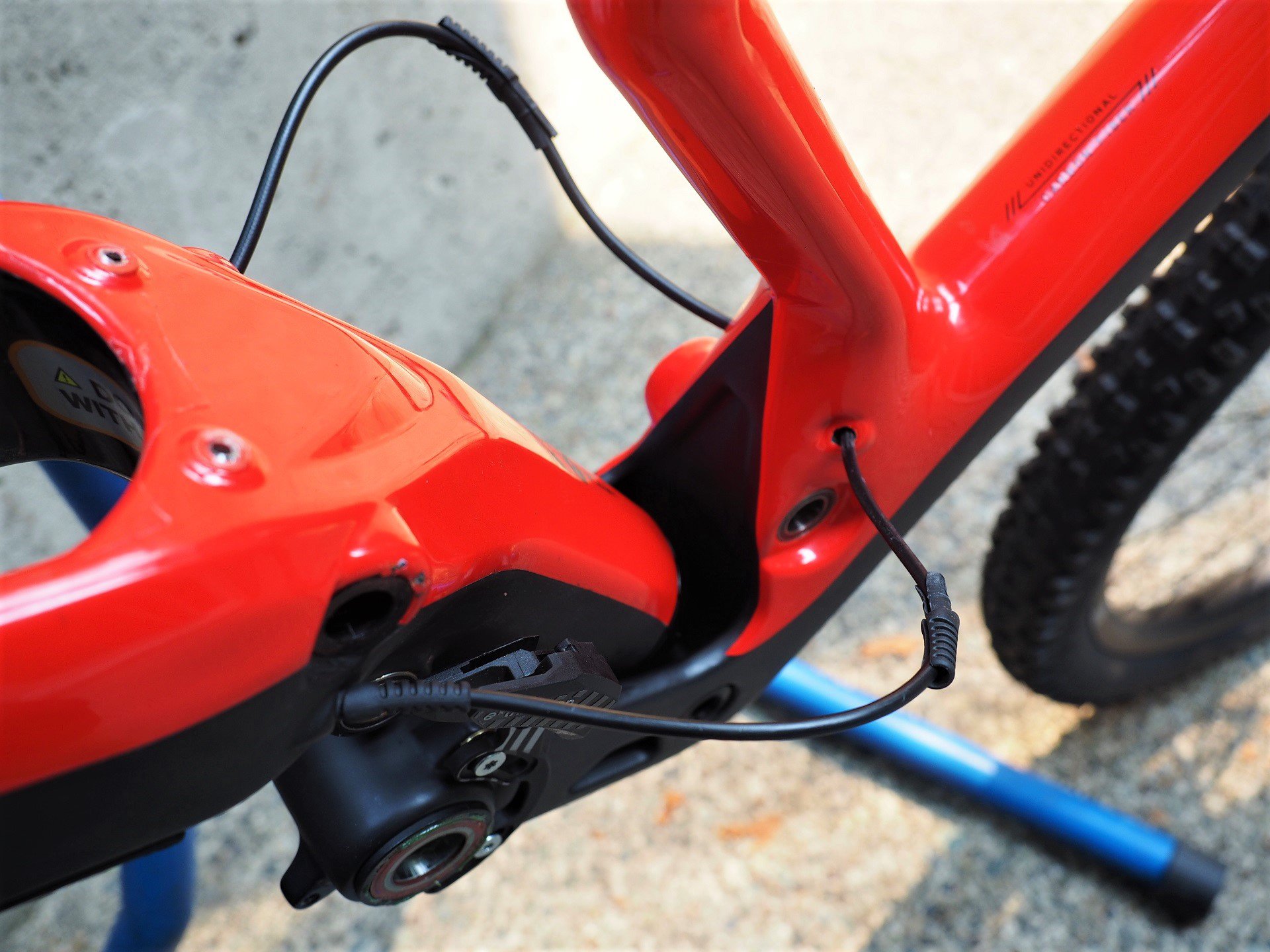 STRUTTING
The R3ACT stanchion is lubricated by oil and protected by an SKF seal. It glides on bushings borrowed from a moto fork.
Wiping down the stanchion every 20 hours of riding or so is recommended but no disassembly should be required for around 200 hours of riding (or about two full rear shock services). Since the stanchion only travels 40mm, is not heavily loaded, is well protected, and the seals and bushings are designed for motorcycle forks with 11" of travel, it's realistic to expect them to last years while only requiring oil changes, 40cc at a time.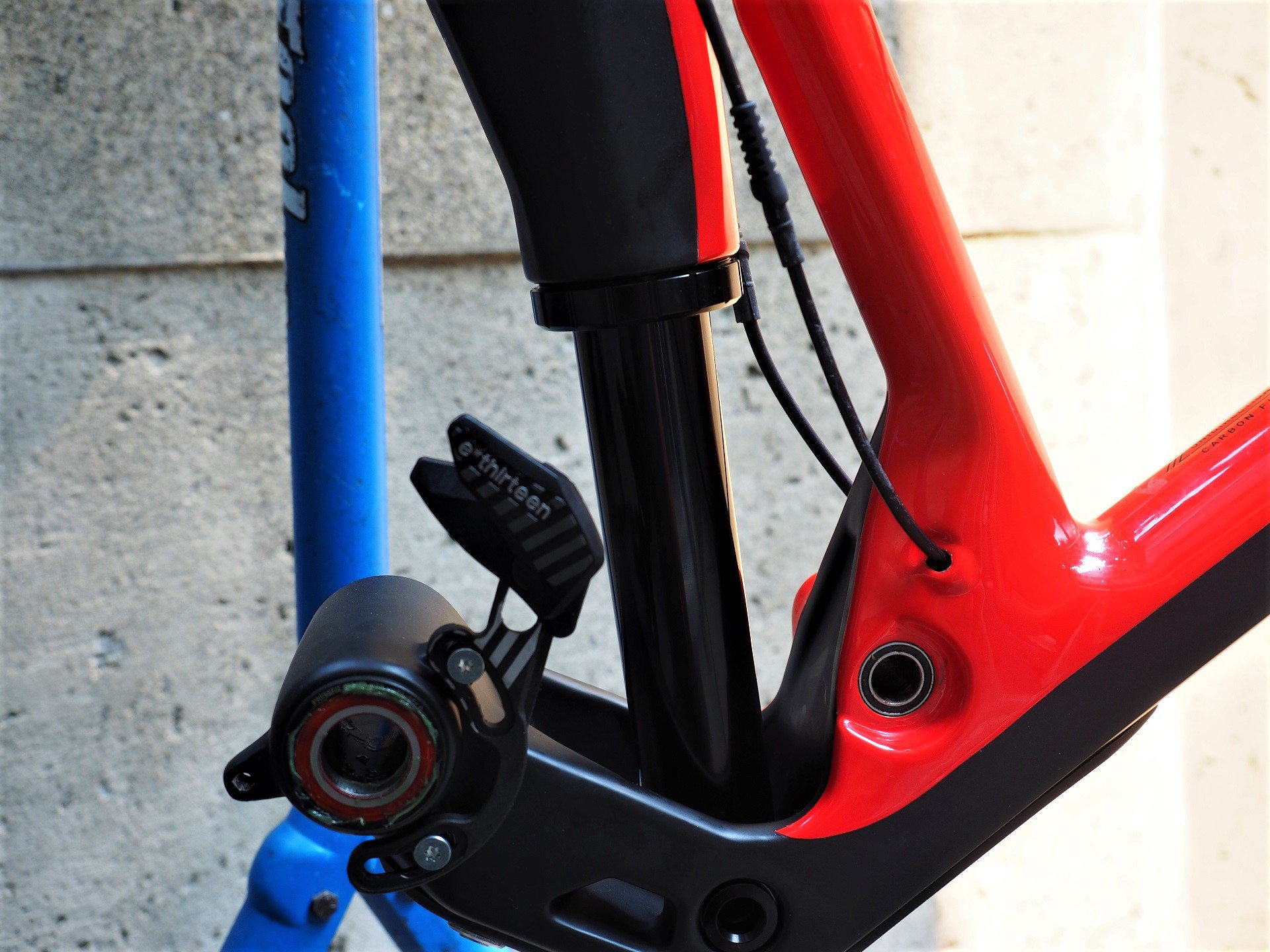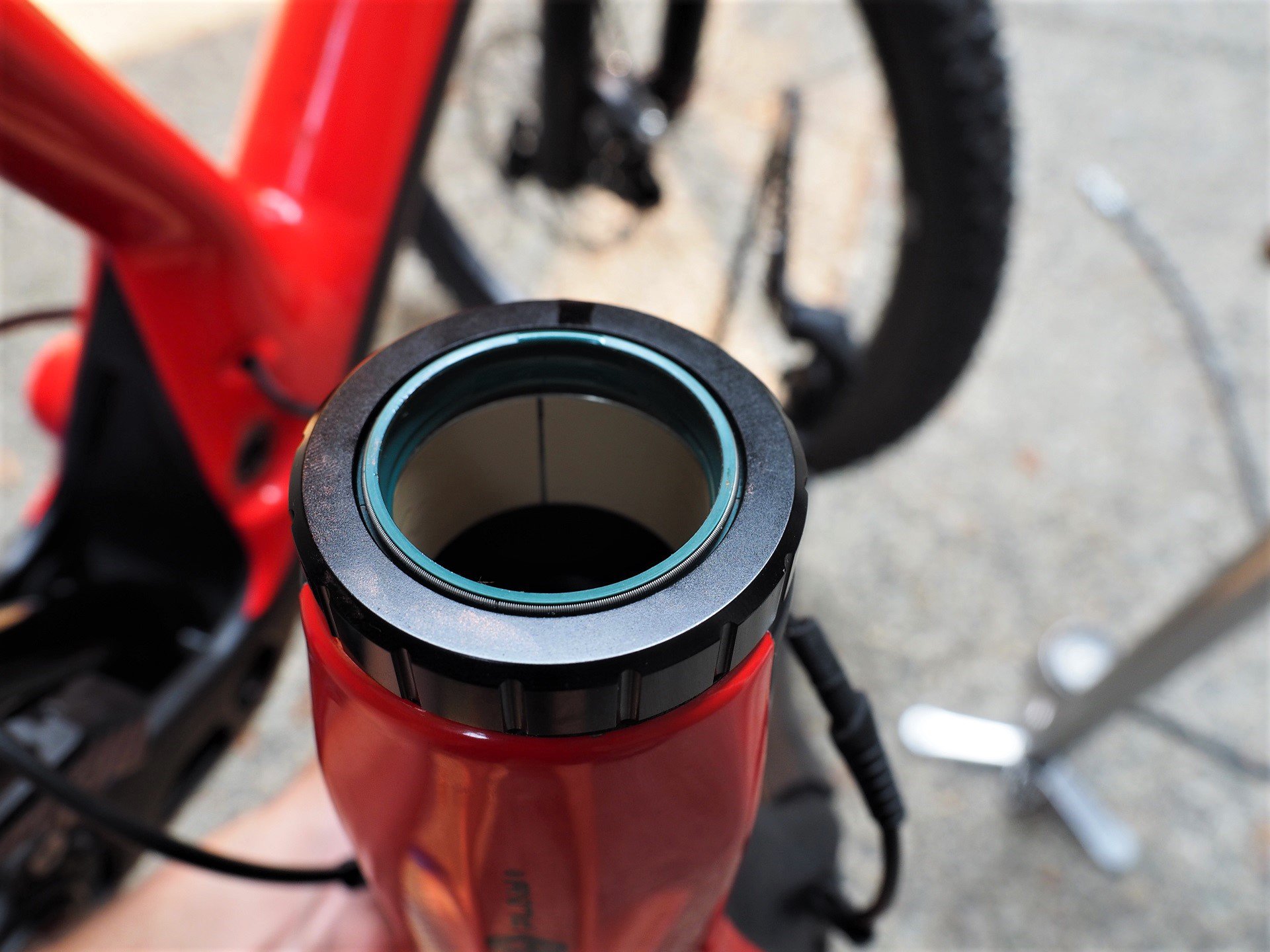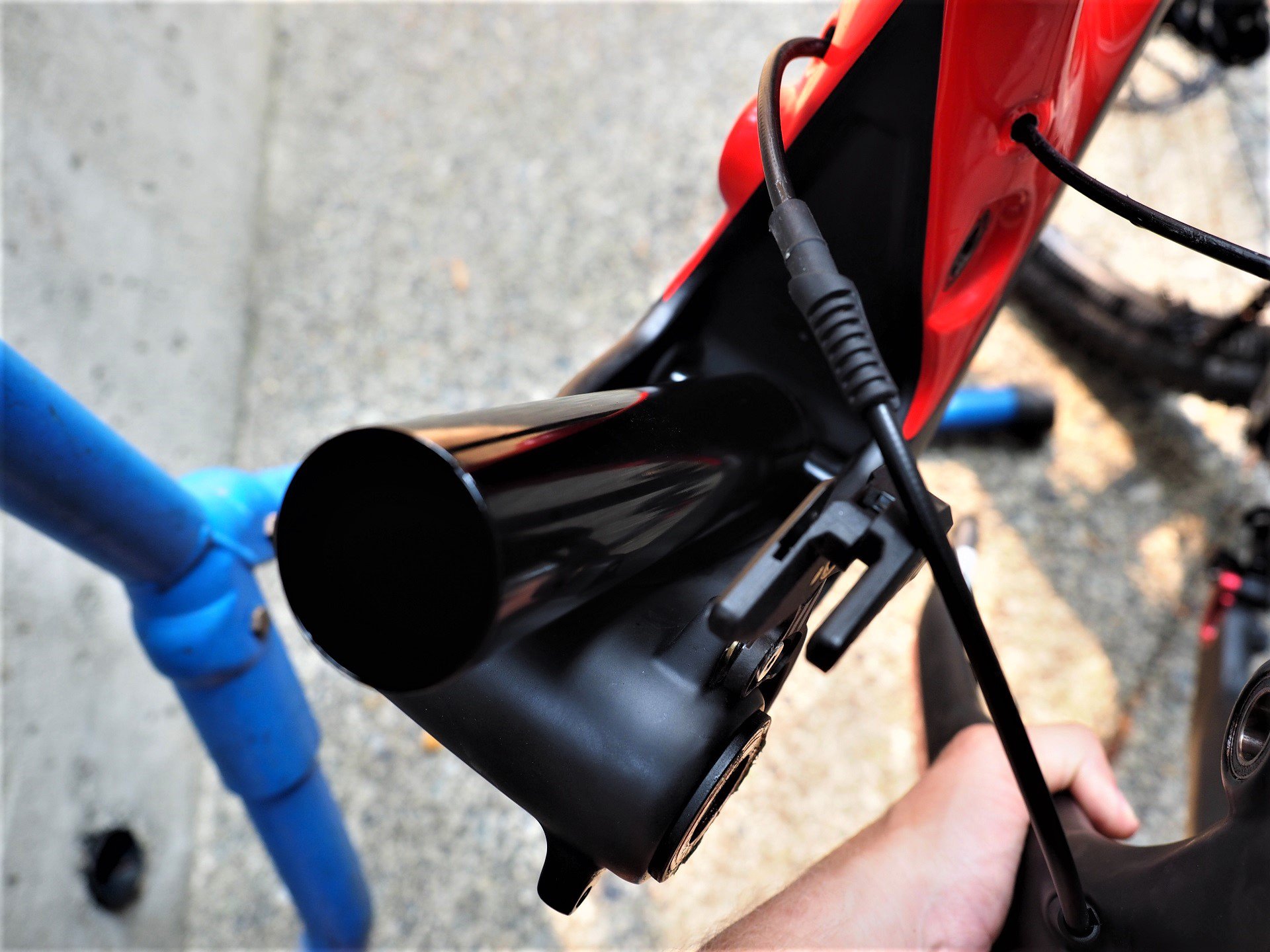 Simple Service
Anyone who can drop the lowers on a suspension fork and change the lowers will have no issues re-lubing the R3ACT 2PLAY suspension strut at the 200-hour interval. 
Replacing the main seal would be best done using the proper sized seal driver but it is certainly possible to do at home without - but that's a concern that should be years down the road since oil sits at the seal all the time thanks to its inverted design.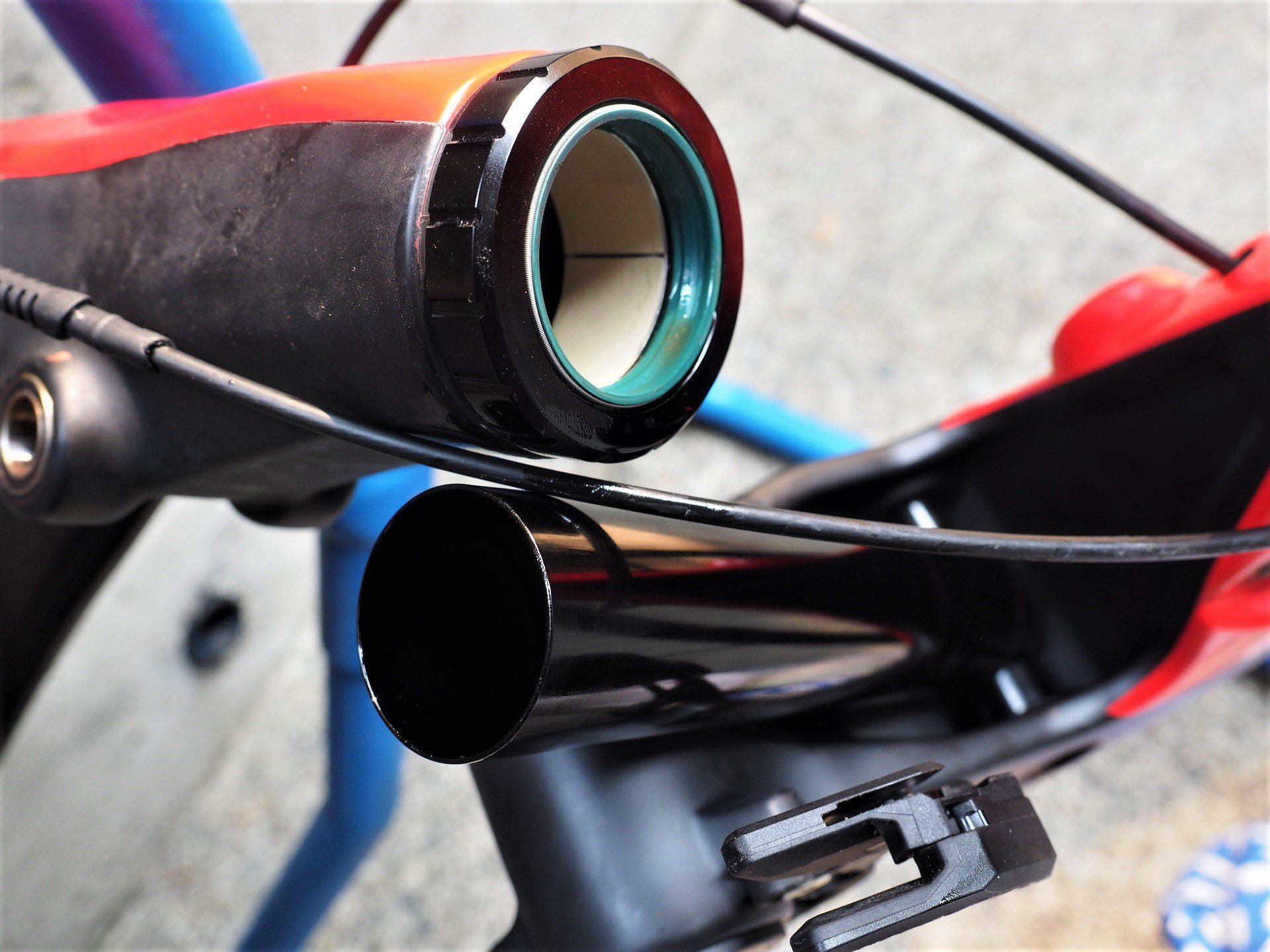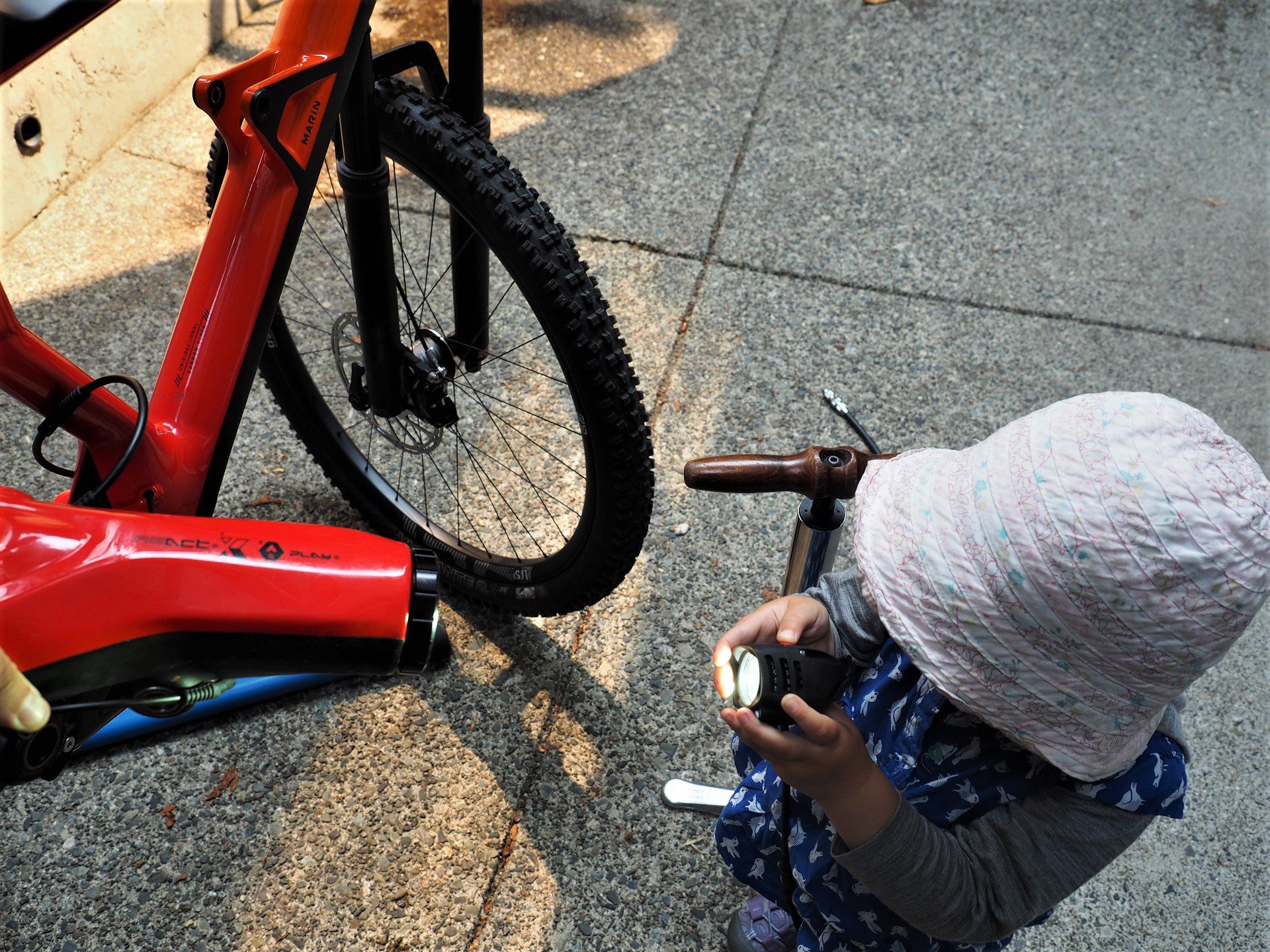 There is certainly more going on than a simple linkage-driven single pivot but the R3ACT design is not a terribly complicated suspension design. And it certainly isn't difficult to disassemble and reassemble. Heck, this teardown was easier than removing the shock from some bikes. 
For more information on Naild's suspension designs and other products check here.