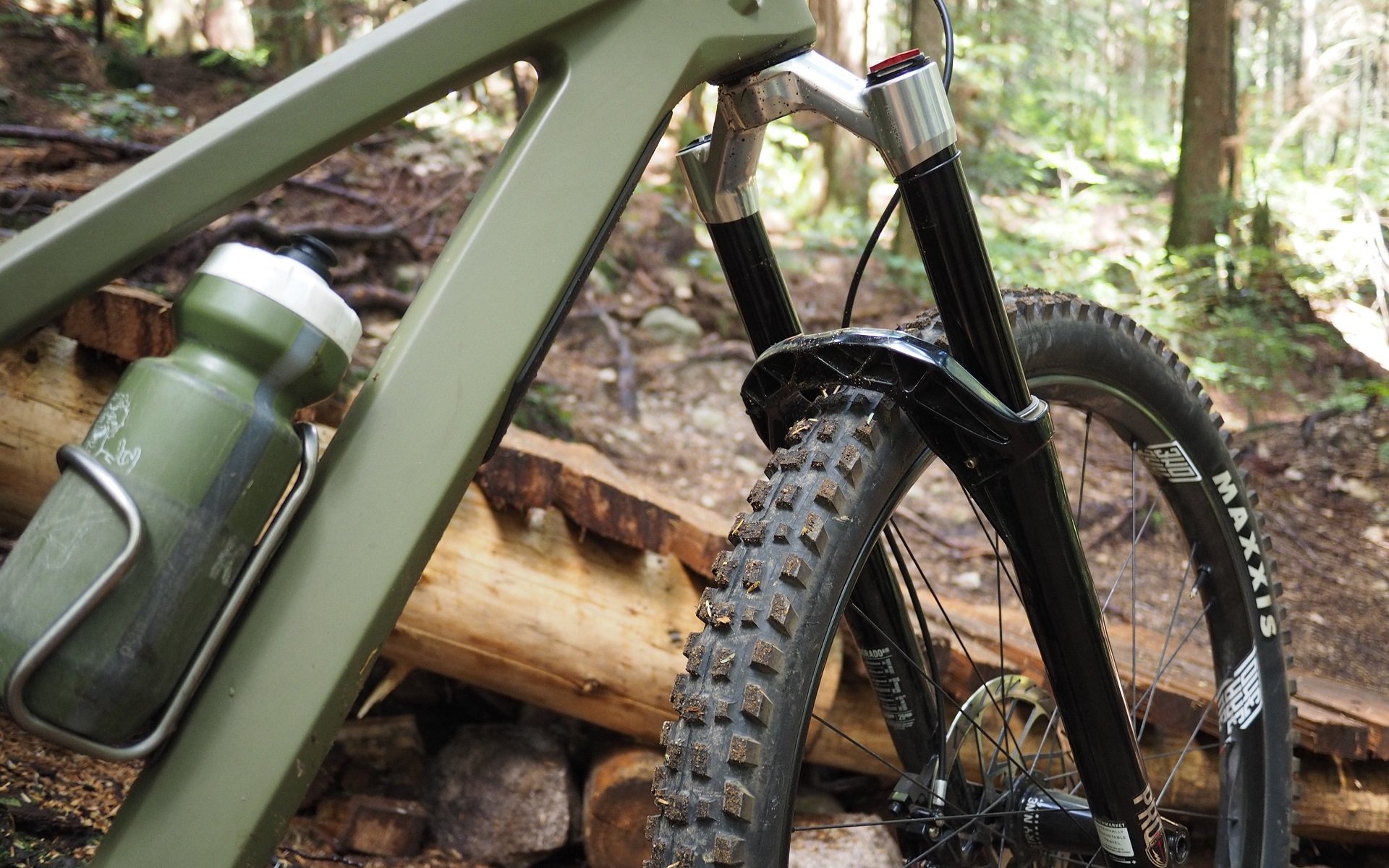 FIRST IMPRESSIONS
Manitou Mattoc Pro - A Fork For "XC-Racing To Light-Enduro"
Demi-Dorado Details
By weight, it's a beefier Manitou R7. A mega Magic Toothpick with proven XC-race chops as a 120mm fork for aggressive World Cup courses. By performance, with travel up to 150mm, it's a Mini-Mezzer with the top-end Dorado air system an MC2 damper with adjustable high & low-speed compression, rebound, and also a hydraulic bottom out system that controls the last 30mm of travel.
It's surprisingly stiff for how spindly the 34mm chassis looks relative to current big-bike single-crowns like Manitou's 37mm-stanchioned Mezzer or the 38mm RockShox Zeb Ultimate I've been riding. But then, the R7 is ultra-precise in a 120mm travel, 32mm chassis, which has me predicting a longer travel version in the future.
The Mattoc 34 travel is easily adjustable from 110mm to 150mm and is available pre-set at both 120mm and 140mm of travel. I've been riding this fork at 140mm, and I'll also have a direct 120mm vs. 120mm travel comparison with the R7 Pro. For now, suffice to say that it's surprisingly rigid for a 140mm fork that weighs under 1800 grams*.
It's stiff enough that it slides sweetly & smoothly through its travel mounted on the front of my 62.5° HTA Marin El Roy under any loads, and it also goes positively un-noticed on the front of the We Are One Arrival A130 which shares a frame meant to storm Enduro courses with the beefiest single-crown forks bolted up front.
*I'll have the actual weight of this fork as part of my review.
Credit the the Reverse Arch lowers and the Hex-Lock axle for the favourable comparison in precision to both the SR Suntour Durolux and Manitou Mezzer, when they're lowered to 140mm travel.
I don't think chassis stiffness is the be-all-end-all but it's nice to know it will pair well as a system with any frame in this travel category and that it will work smoothly with the slackest head tube angles (HTA), which is where more twiggy forks usually fall down performance-wise.
Compared to the Mezzer Pro, it cuts a couple of hundred grams but shares massive tire clearance, which I'll come back to in my review, as well as the same excellent air spring and damper, just scaled down.
IRT
Rather than using tokens in their air system, which affect how a fork's air spring ramps through its travel, the Mattoc features Manitou's Infinite Rate Tune (IRT) system, which, allows me to tune mid-stroke support independently from bottom-out. This means more support from the air spring when riding my steep local trails but I can still use the full travel from the fork.
On properly brutal hits, the MC2 damper's hydraulic bottom out system provides a significant boost in support through the last 30%. Coming off of Manitou's long travel (140-180mm) Mezzer Pro, none of this is a surprise.
One note I like to include about the Dorado air system is that I always inflate my fork with my front wheel suspended, for example, with my bike in a stand or with a friend holding the bar. If I'm on my own in the woods I'll flip the bike upside down. This is because the positive and negative air chambers are filled together, rather than being self-balancing like most air forks, and when a pump is attached the fork can free-sag under the weight of my bike.
In addition to the performance benefits of Manitou's so-smooth air system, and the mid-stroke tuneability of IRT, another advantage here is that adjusting travel doesn't require an, increasingly expensive, air shaft swap, since the negative air chamber isn't self-balancing through a precisely placed transfer port (commonly called a dimple).
Teardown Promises
Now, for the airing of excuses. There is a pile of reasons this first impression piece doesn't include a teardown. For one, it's the best fork I've ridden out of the box, including both the Mezzer and R7; super smooth with zero break-in required, which can sometimes be a bit suspicious. Thus far it's still nice and tight so😄I simply wasn't motivated to take it apart.
I also wanted to leave the travel where it was until I had a chance to ride it at 140mm on the front of the Arrival A130. I had considered bumping it up to 150mm for both my El Roy and the Arrival 1270
, I'm going to first drop it to 120mm of travel and do a comparison with the R7 on the front of the Banshee Enigma. Always playing with something.
So yes, there will be a Mattoc Pro teardown in the future. In the meantime, it really is a mini-Mezzer so my teardown of that fork provides a solid inside-Manitou understanding.
Marinster Truck Vs. Arrival 130 Vs. Enigma
When I concluded my R7 review by suggesting that a longer travel XC-weight fork was in order I had zero idea this chassis was in the works. I still think, with how well the Mattoc chassis works for me, that a longer travel R7, with 32mm stanchions, would be an excellent animal for lighter-weight riders. But, here we are.
I know this is a little more involved than my typical first-look piece, but with juggling a fair few projects I have a lot more hours on the Mattoc Pro than I typically would, and I'm also at a point of intimate familiarity with the general characteristics of Manitou's suspension such that surprise-free setup is my expectation.
To recap: I'll have a teardown, a 120mm Vs 120mm comparison with the R7, and experiences riding the Mattoc Pro with, at least, my El Roy, the We Are One Arrival A130, and the Banshee Enigma when I follow up.
It's refreshing that in a time where 'more beef' seems to be the constant refrain with fork design, Manitou is doing its own thing with a fork that fills a lot of roles. It's a more precise 120mm XC-race fork for today's courses and the full suspension machines that racers are using. It's also a 140mm trail fork, or 150mm 'light-enduro' fork that manages to smartly deliver a solid chassis without packing a ton of weight.
Manitou's marketing copy is filled with bold proclamations like "the lightest, stiffest, and most tunable fork over more segments than any of its competitors." Either way, between the chassis, air system, and damper, it's clear that the Mattoc Pro will make an excellent suspension fork choice for a wide range of riders over a wide range of applications. More on that, and a teardown, in my follow-up review.
For now, check out Manitou for more information on the 1050 USD Mattoc Pro, and its less expensive siblings.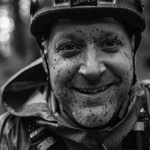 Andrew Major
Height - Steve Buscemi-ish
Wait - Patiently
Ape Index - T-Rex
Age - The same as DOS
Favourite Trail(s) every week - Pipeline (thank you Ken!) to Lower Crippler (thank you Andy!)
Favourite Song(s) this week - I'm Your Man. Nick Cave (covering Leonard Cohen)
Favourite Colour - Cosmic Lilac
Bar Width - It depends
Reach & Stack & ETT - It depends
Crank Length - 175mm except when it's 170mm
Wheel Size - Hot For Mullets