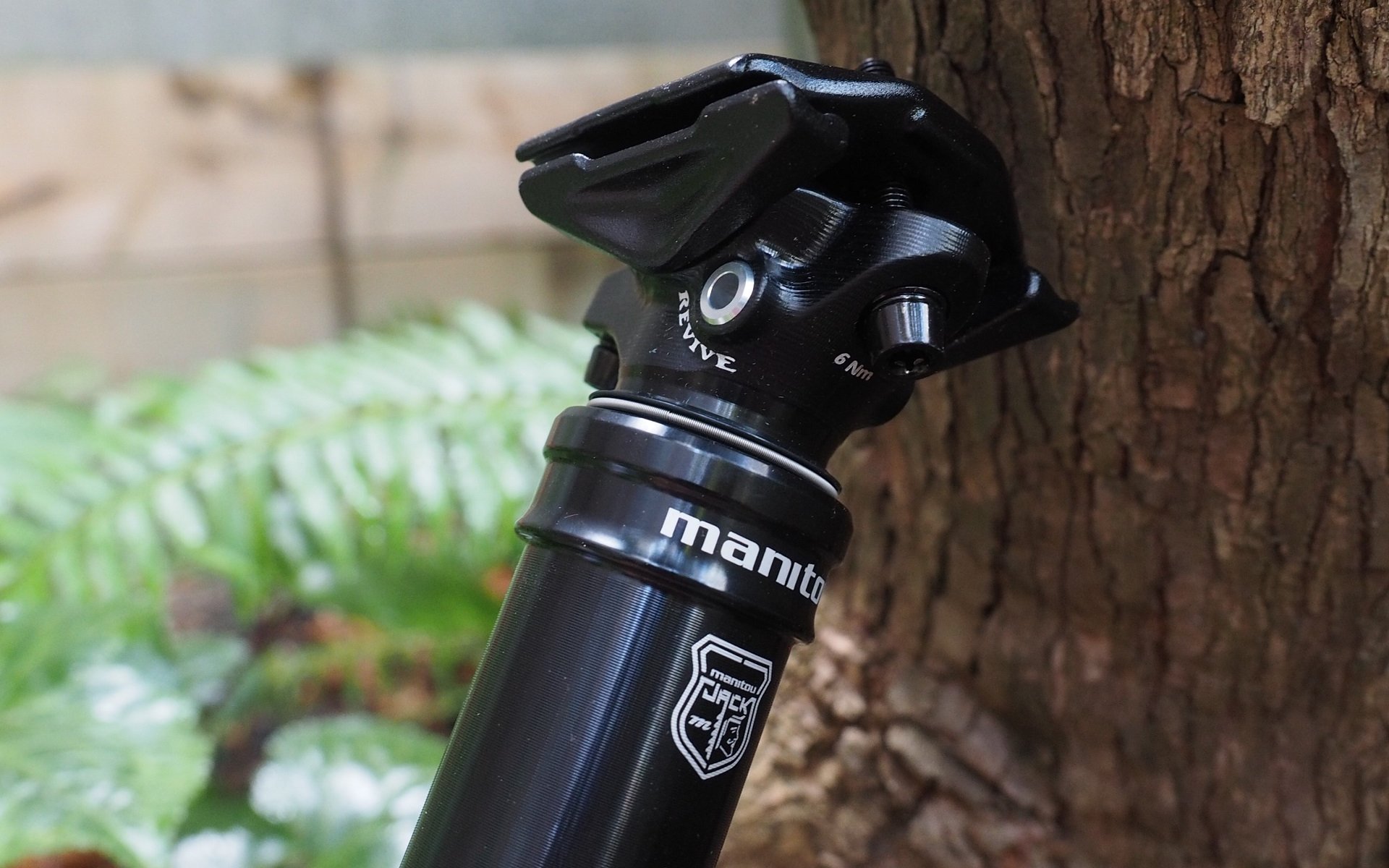 TEARDOWN | EDITORIAL
Manitou Jacks BikeYoke's REVIVE Dropper Post
Badging What You Believe In
I've been thinking about the Haro DHR for a while now. Going back to my piece about crate rear suspension actually. The DHR was built by Intense and raced by Greg Minnaar in 1998. Pro DH racers riding rebadged Intense bikes was not a new concept - Tomac, Donovan, Henderson, Lopes, etc. all did it. The difference was that in every other case of an Intense DH frame being raced by a rider sponsored by another brand, it stopped there. Only Haro actually sold their Intense-made DH bikes as production models. Not only that, it wasn't simply an M1 but rather a unique frameset with design tweaks they specified, most notably an adjustable seat mast.
Instead of having Minnaar ride an M1 while trying to sell their own platform like so many tire brands with unlimited Sharpie budgets, Haro sold what they clearly thought was the fastest bike on the circuit. Like if Kona re-launched their Scratch & Sniff mountain bike tires but the front was just a re-patched Assegai and the rear was a DHRII. Or, maybe more like if Race Face wanted to do a limited run of Made In Canada cranks and they were North Shore Billet arms with a Cinch interface instead of using SRAM 3-Bolt.

There is not much more to say about it other than that there are some companies whose competition you value and respect, and others you don't because they just screw you over whenever they can.
When I pulled the Manitou Jack dropper post out of the box, I savoured the realization that, at least externally, it was a BikeYoke Revive. I've played with plenty of BikeYoke posts and put together teardown pieces on both the Revive and Divine in the past, but I have only limited trail time on what many riders consider to be the smoothest dropper post as well as a leader on quality and endurance.
Suffice to say that Manitou could have, maybe even should have from a bean-counting perspective, just followed the standard route of sticking a Wintek-cartridge in a dropper post chassis with their logo on it. Considering how excellent and unique feeling the Dominion brakes are, and how good their current suspension fork lineup is, they clearly have the engineering capability to design their own system. But to what end? More travel, smoother action, shorter length, simpler service? At the same time, from folks I've talked to it's clearly important for suspension brands to also have a dropper post in their lineup. I suspect that we'll see products bearing the moniker of the likes of Formula, EXT, SR Suntour, Öhlins, and a fully redesigned DVO in the near future.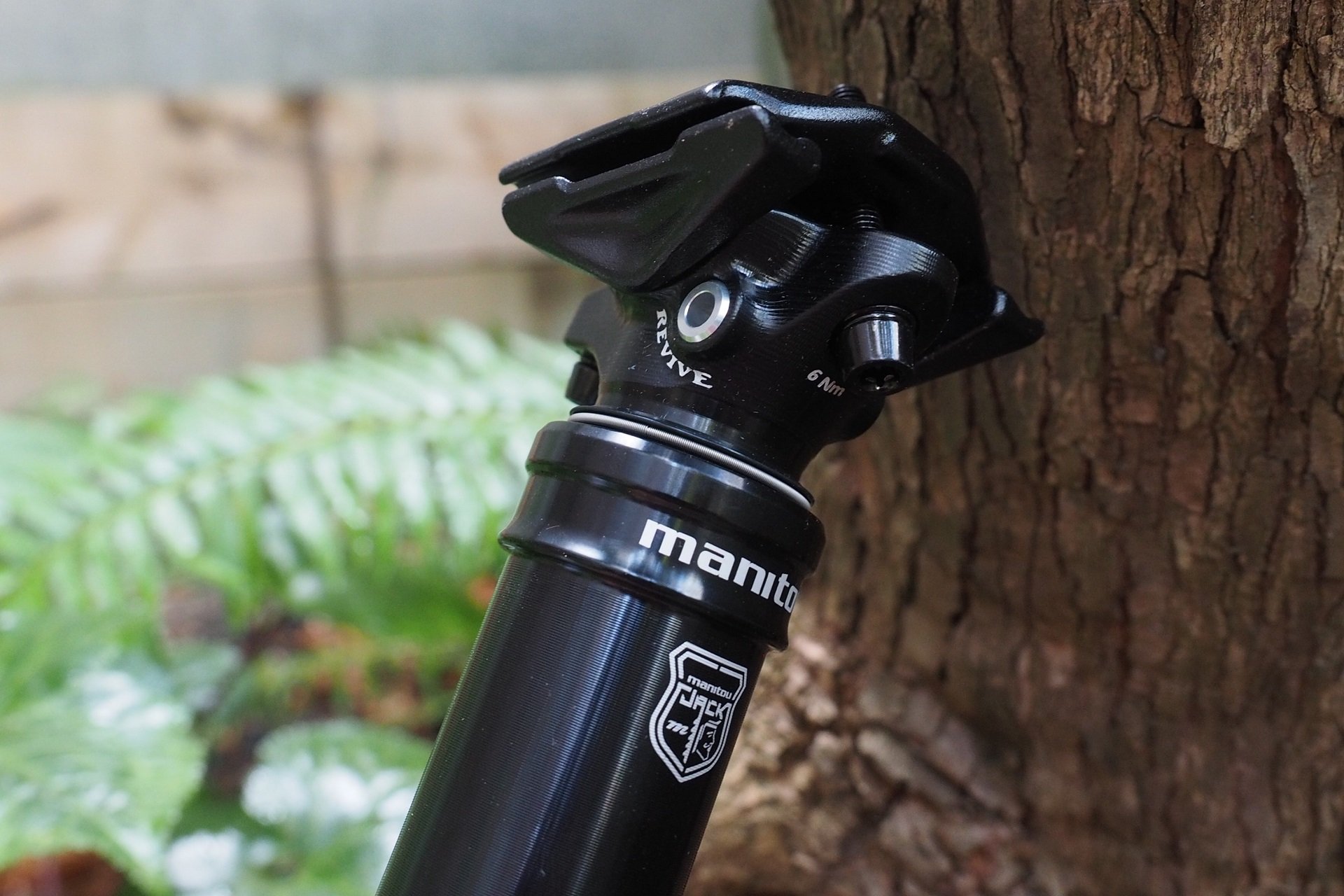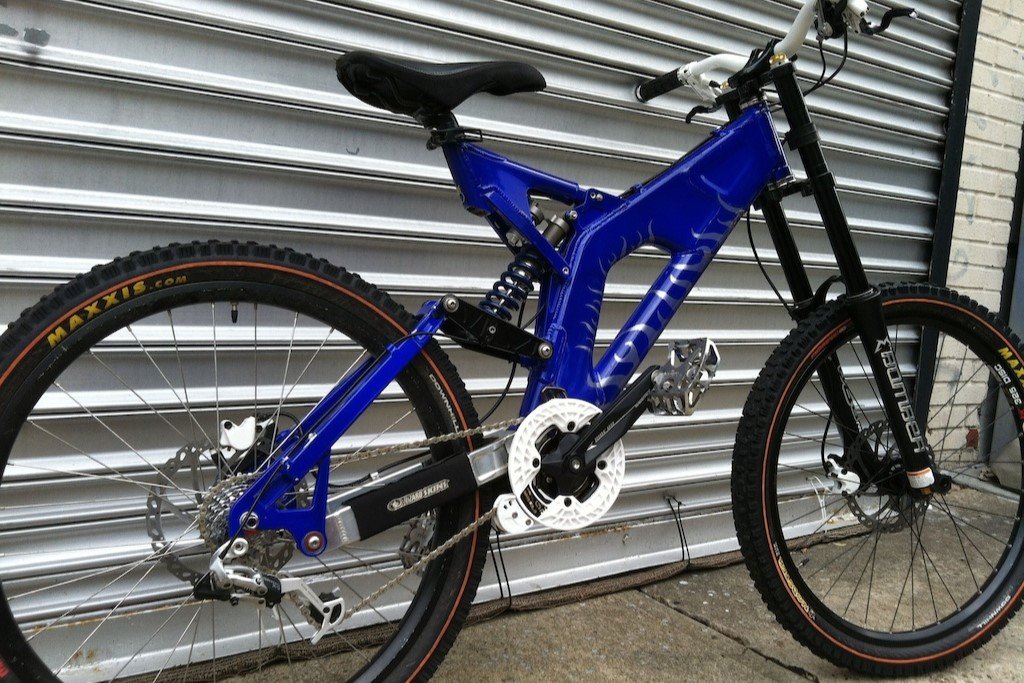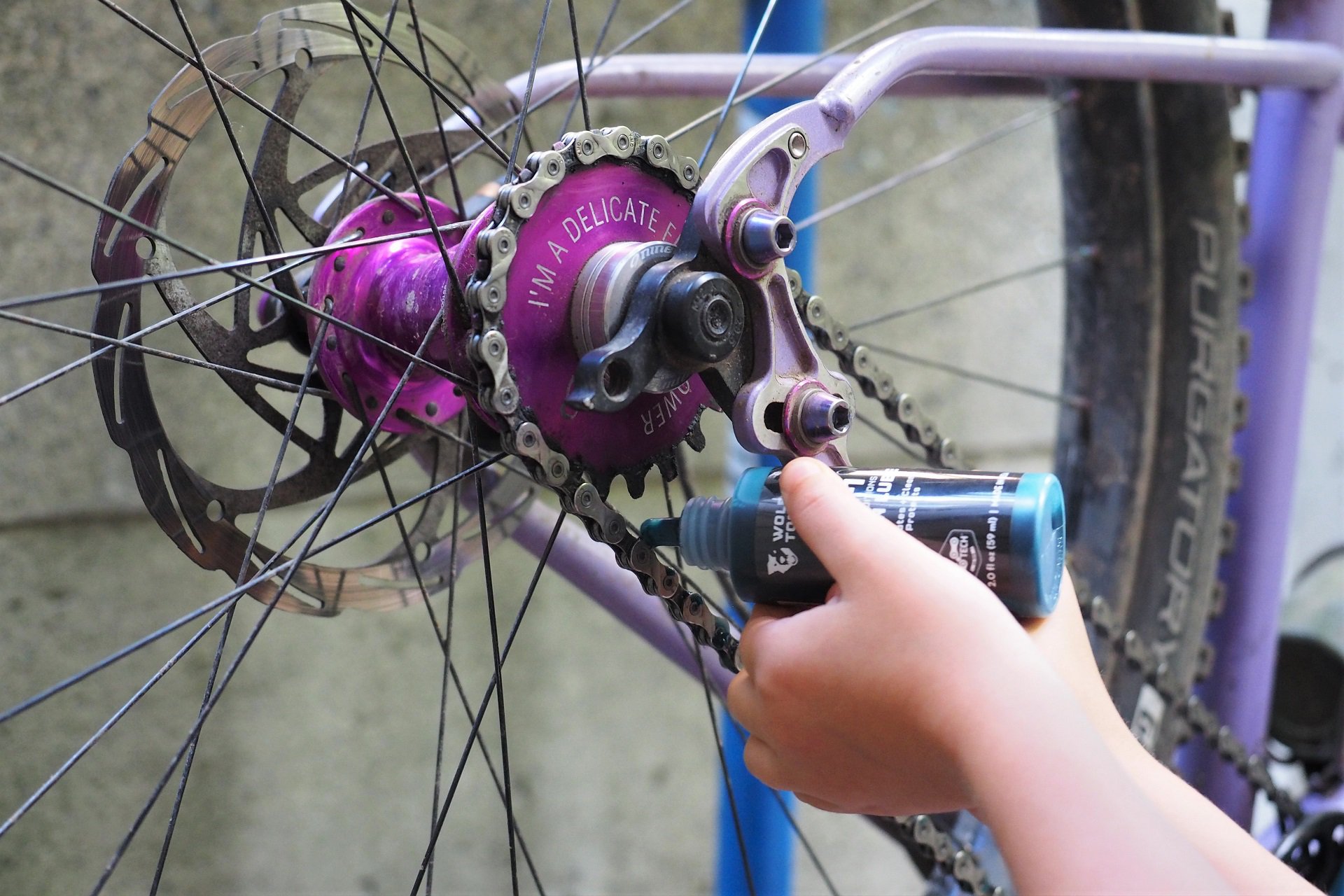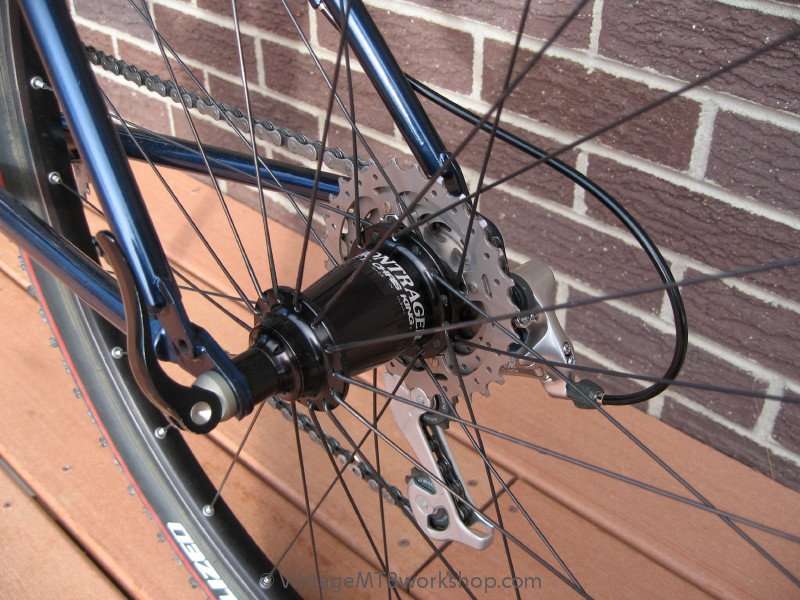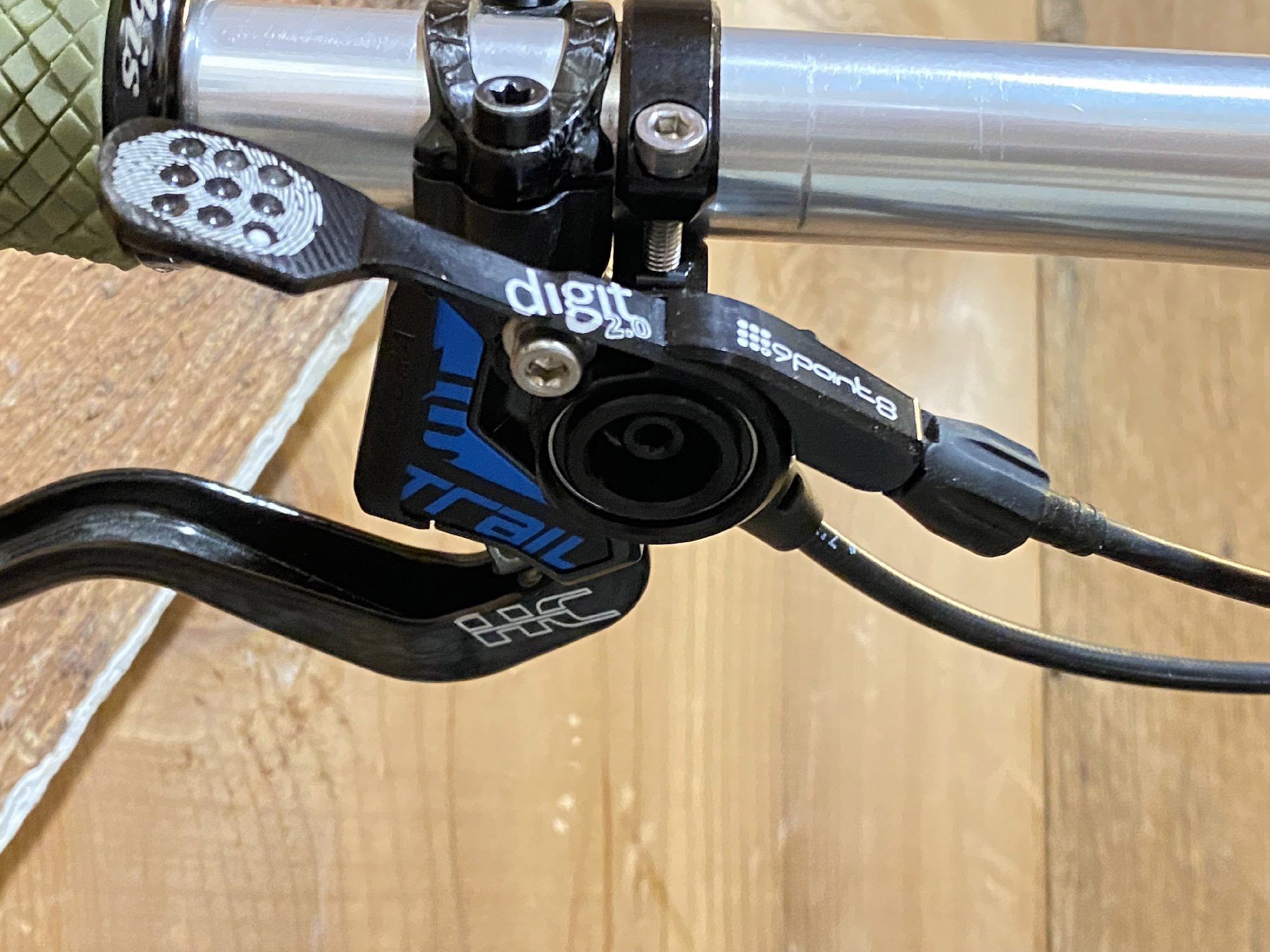 BikeYoke's Revive has been out for ages so it unfortunately falls into that category of product that doesn't get written about because it's not being updated yearly. The news here is not that it's a great choice in a premium dropper post but rather that Manitou is agrees with that assessment to the extent that they've badged it as their own. I find Sacki at BikeYoke to be rather unique in how straight up and forthcoming he is about what's going on with their product - see his comments on my Sagma review for example - so I reached out to him for a quote first:
"I've known the folks at Hayes/Manitou for a long time (had some great years with Sean McNally when I lived in Taiwan and Christian Bartik is still one of my favourite fellows in the industry) and when they reached out regarding re-evaluating their dropper line-up and asked whether they could obtain our REVIVE from us to replace their current products, it was a no brainer for me. Hayes is a cool brand and they're always doing their own thing and that I like and value. There is not much more to say about it other than that there are some companies whose competition you value and respect, and others you don't because they just screw you over whenever they can."
I also talked to Phil at Manitou about the choice of using the Revive:
"A key feature of all Manitou product is user serviceability.  We see BikeYoke as a leader in the dropper post market not only with user serviceability but also unique features like the Revive function and the 80mm dropper post.  Having a rebuildable cartridge vs a single use throw away cartridge helps keep the post (and the rider) on the trail longer with less overall waste and quicker service.  We are very impressed with the design and function of the dropper post."
For the competent home wrench, the Revive is a relatively easy product to fully teardown and rebuild. I hesitate the use the word 'requires' here because someone will want to prove me wrong, but here goes. A basic clean and grease of the keys, seal, and sliding service just requires a pair of circlip pliers. For a full teardown the best practice is to use a vice and shaft clamps. Still, compared to a Reverb or a Transfer/Turbine R, this is child's play with shockingly few parts and limited steps.
Setup
I'm most happy with a dropper in the 180mm range. I'm fine with a 170mm post and I don't complain about longer setups but I've ridden enough now to know that 7" of drop is my sweet spot. With my relatively tall SQLab saddle, relatively thin OneUp pedals, and relatively long 175mm crankset, the 185mm Jack is within a couple of millimeters of being too long. That's due to the insertion depth being limited by the manipulated seat tube on my Marin Riftzone.
The Jack is oh-my smooth but if I had to choose between running a 160mm Manitou dropper post and an admittedly less refined feeling 180mm OneUp V2 on local terrain, I'd be choosing the OneUp. This is unlikely to ever be a decision that tall folks or those with long, straight, seat tubes have to worry about but it's a good reminder to measure twice and order once for the rest of us.
Also, as with any dropper post that has adjustable air pressure, I recommend checking the air pressure before installing your saddle. It's almost inevitable that the post is due for a couple of pumps. With the Revive post it's also a good idea to grab a 4mm hex key and cycle the REVIVE function when you first install the post. I'll also mention here that it's totally normal for the post to compress a tiny amount when you sit on it (we're talking about 1mm) which 99.5% of BikeYoke owners reading this probably didn't notice previously, and which you will never notice on the trail.
(Good) Remote Included
As with BikeYoke, pricing on the Jack varies a bit by travel. The 80mm and 160mm versions sell for 400 USD and the 185mm is 435 USD. One thing that's important to note when comparing dropper post prices is the status of a remote. Does the post include a remote? Is the remote usable or a total POS?
For example, a current Fox Transfer post sells for 310 USD or 360 USD depending on your choice of a Kashima or anodized shaft but neither option includes a remote. This means you'll need to add about 70 USD for either Wolf Tooth's ReMote, a PNW Loam Lever, or Fox's own remote. There's a lot of hot garbage out there in dropper remote land.
Manitou doesn't sell the current Jack dropper remote separately at this time but it would be interesting to see what it would list for if they did. It would work great with any posts like the Fox/RaceFace, Marzocchi or PNW that don't need a lot of leverage to actuate nicely. It's a very good remote that is MatchMaker compatible with three positions like the OneUp V2, which makes for a lot of side-to-side adjustment for the perfect position. I've mounted it, with the included clamp, mated with Magura, Hayes, and Formula brake levers and compatibility is not an issue, in my preferred position, even though it sits very close to the bar. Some riders may prefer to run it off a MatchMaker clamp though.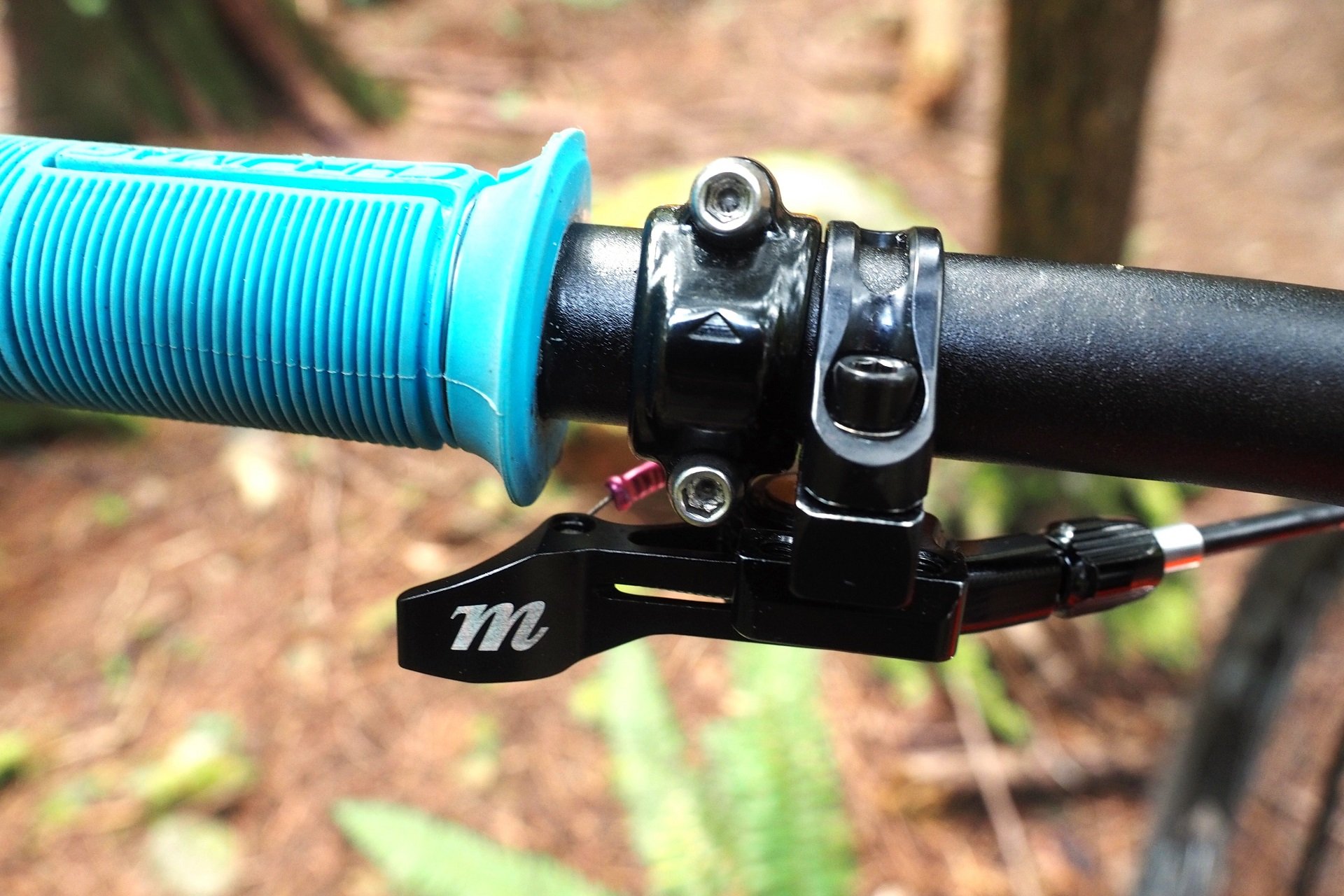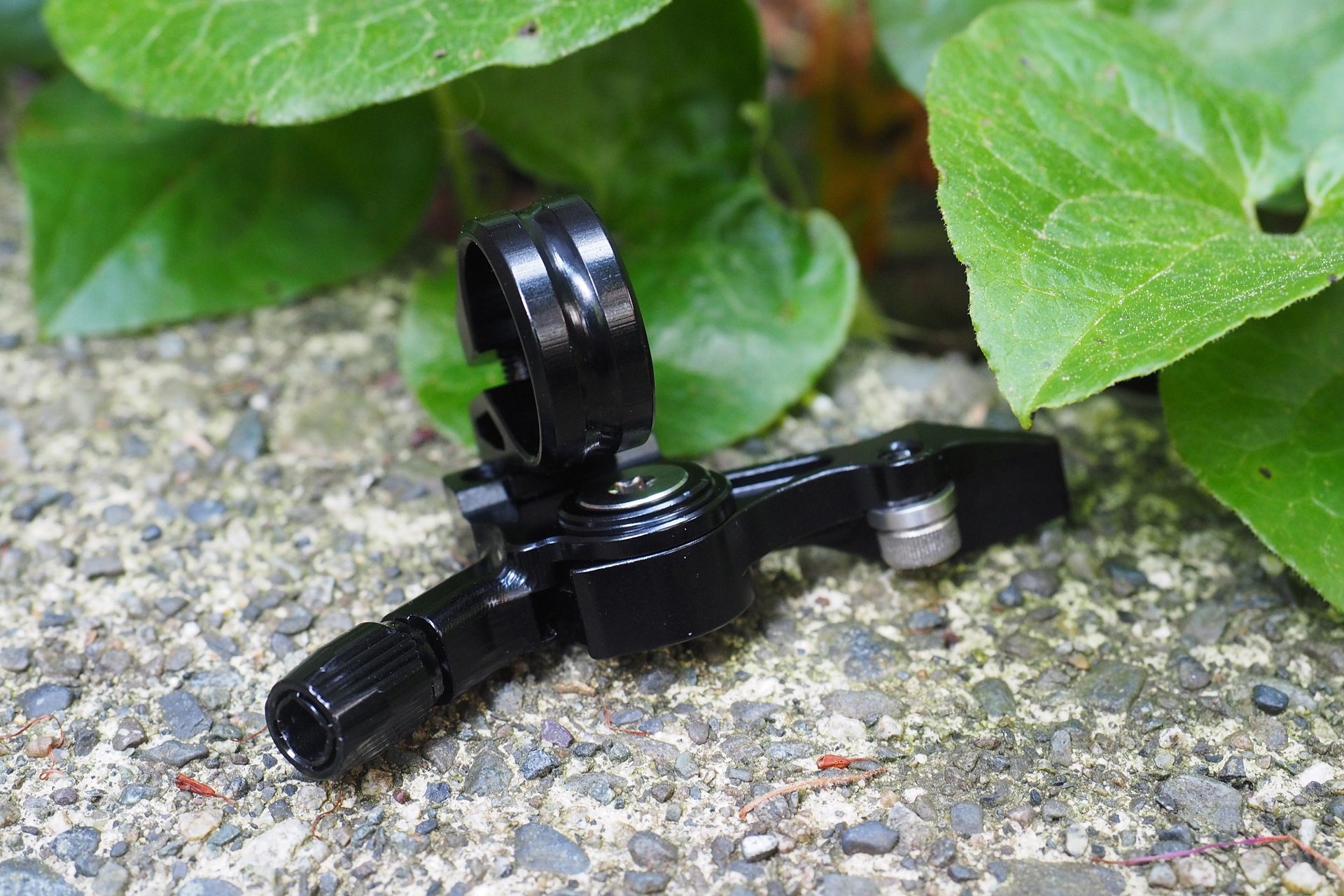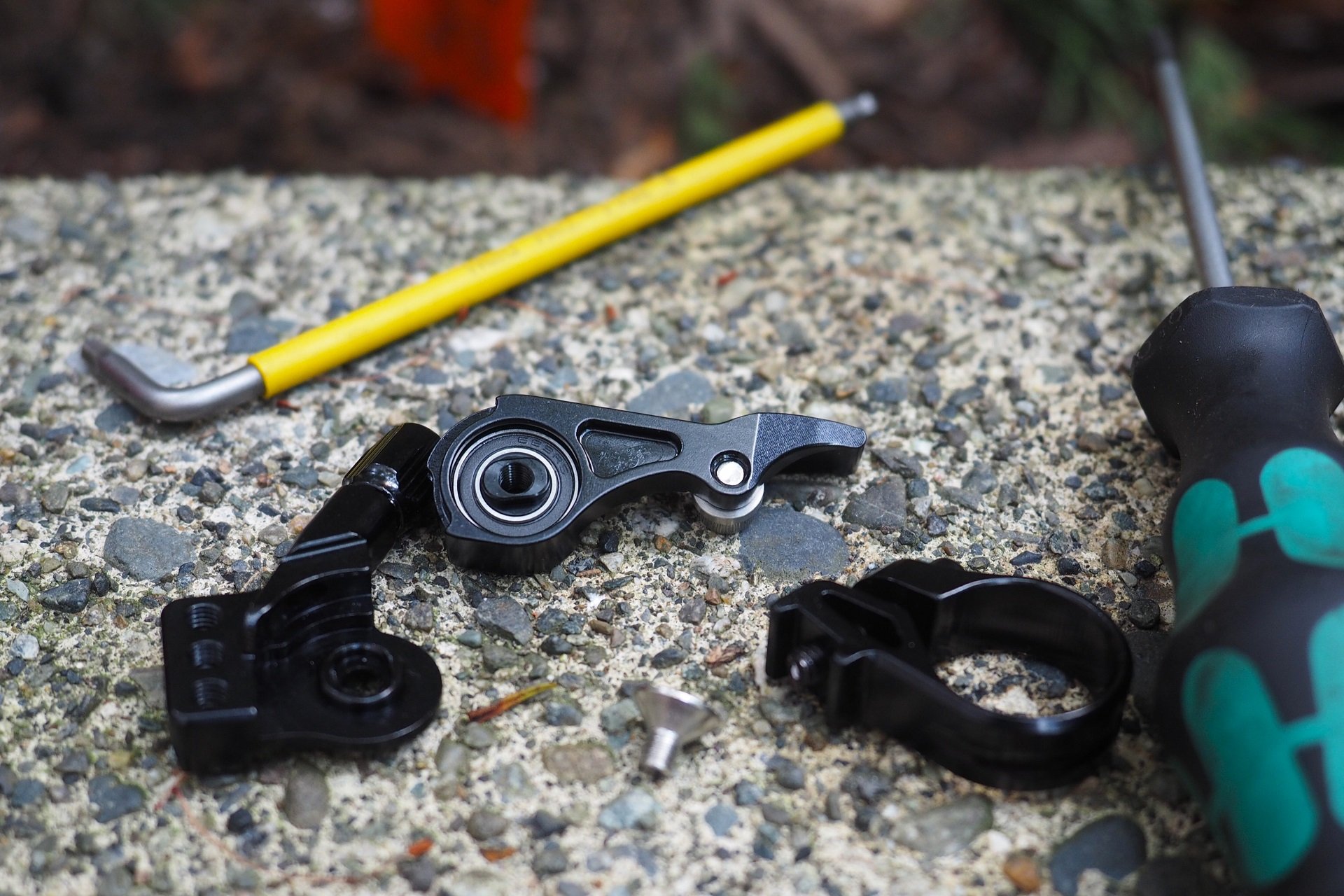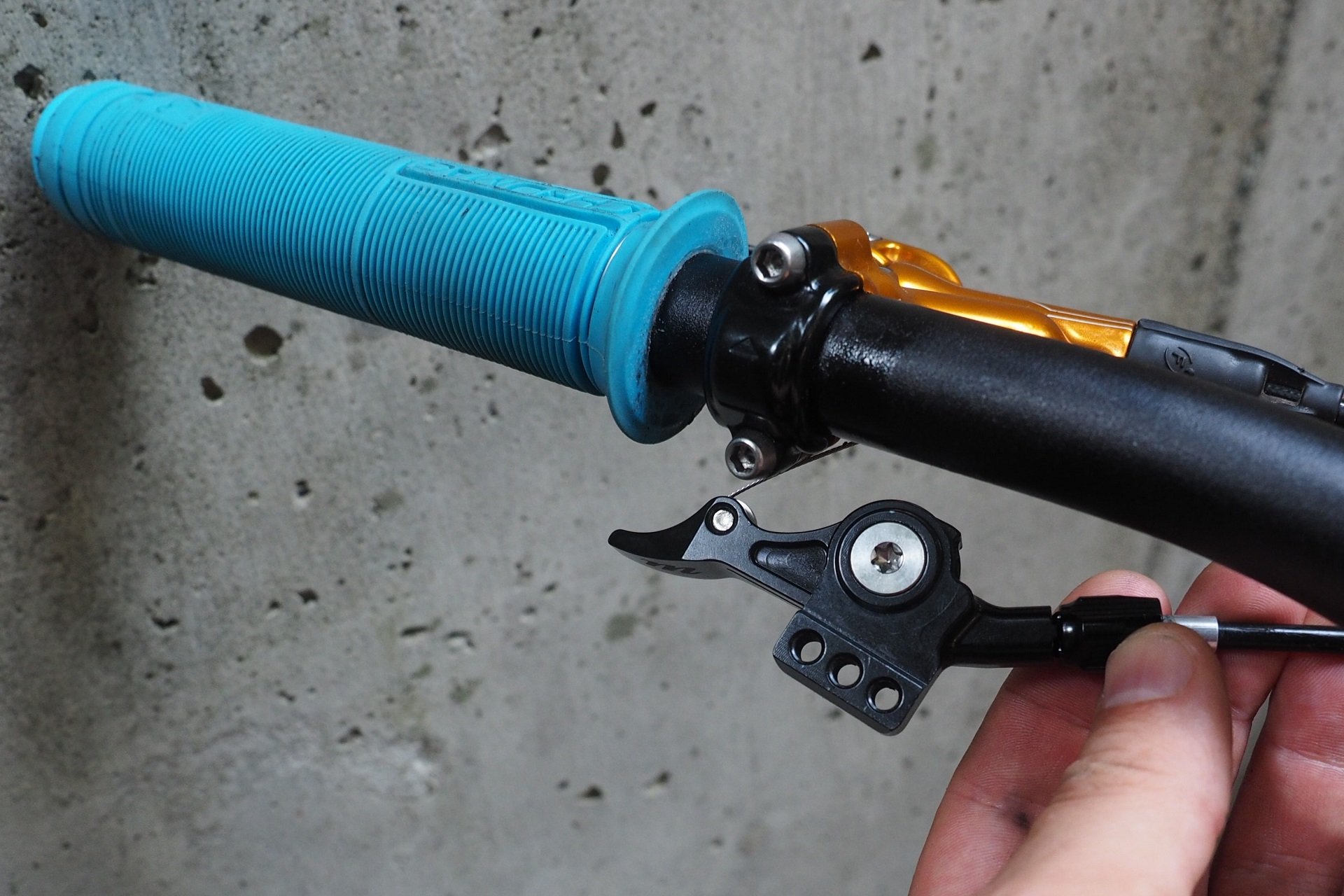 The cable and housing combination that Manitou includes in the box with the Jack post is not what I excepted to see, having setup a number of BikeYoke posts. It consists of a 3mm, rather than 4mm, Jagwire housing set with a tiny 0.8mm cable included. Rather than using a barrel at the post end like a Revive does, this Jagwire post has an integrated head.
The 3mm housing is said to reduce friction and also ease installation with internally routed frame. The cable does move very smoothly in the housing though I suspect it will be easier to kink which will eliminate any reduction in drag. Paranoia, sans any evidence, prevented me from installing this setup. I've never had a head rip off a dropper post cable, there just isn't that much leverage going on, but if I ever did the 3mm housing would be too tight to accept a standard shifter cable and it's doubtful that I'll be able to find a 0.8mm cable on short notice. BikeYoke, and equivalent, cable clamps are readily available and inexpensive (SRP ~ 4 CAD) so I picked up one to run with this post using my standard 4mm housing and 1.1mm cable setup. I'd love it if Manitou included one in the box, or an extra 0.8mm cable just for peace of mind.
Jagwire has been selling their Flex-SL housing Pro Dropper Kit for a while now, with 0.8mm inner cable, and I couldn't find any reports of problems so I'll acknowledge that this is my issue rather than something anyone buying a Jack post, or Jagwire cable kit, need concern themselves with.
REVIVING
I have friends who have years of riding on their Revive posts with no maintenance done beyond pulling out a hex key and hitting the REVIVE function occasionally and topping up the air pressure to around 250psi. Other folks I know service them, or have them serviced, at a similar interval to their forks and shocks, which is what BikeYoke recommends. If you can do your own fork lower service or service brakes then you're golden to rebuild the Jack. It's not an expensive product to have serviced compared to other rebuildable droppers on the market. A basic service just requires some Slickoleum. An 18 USD service kit replaces the keyways and wiper seal to keep things tight and clean. A 20 USD o-ring kit is needed for the full gut.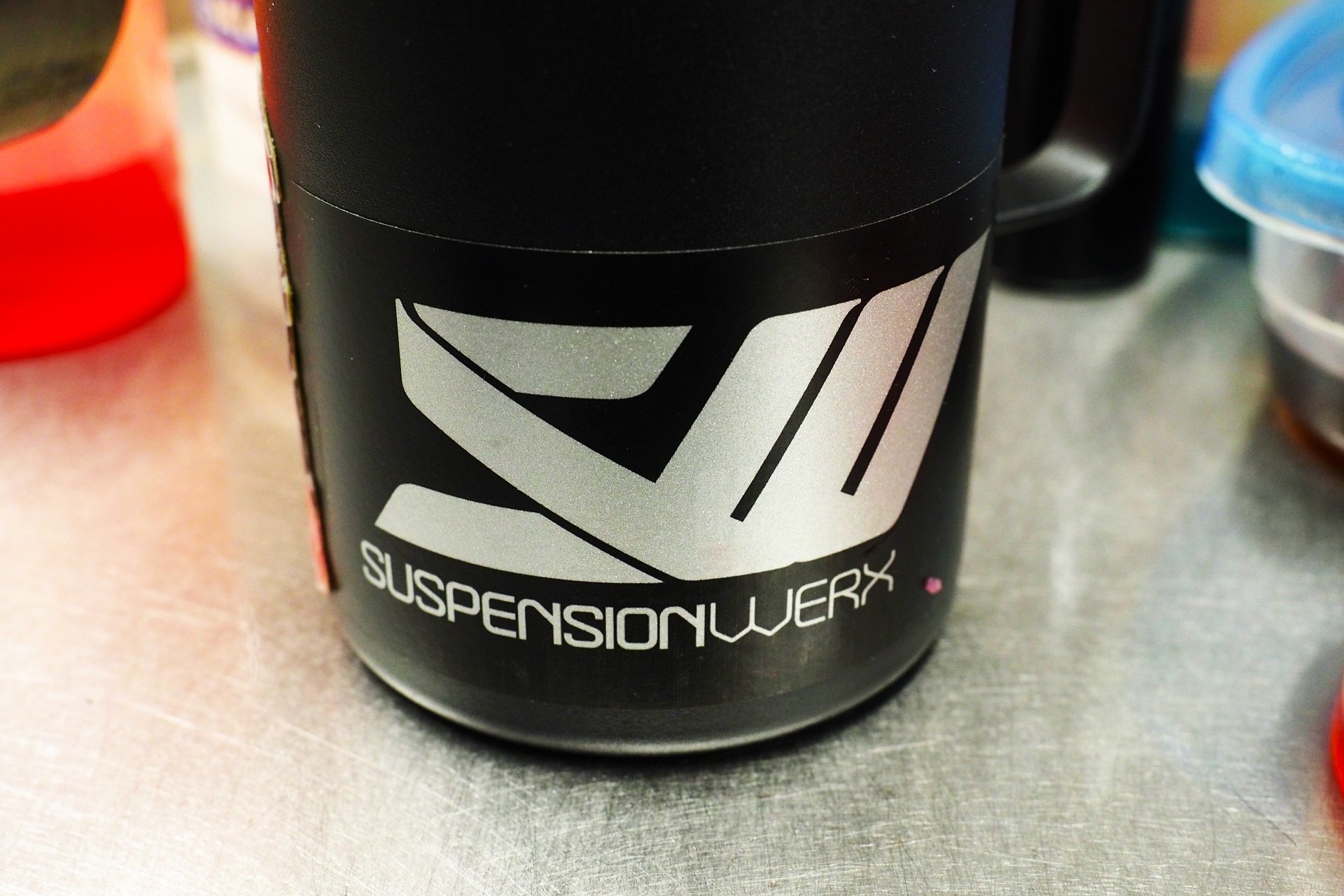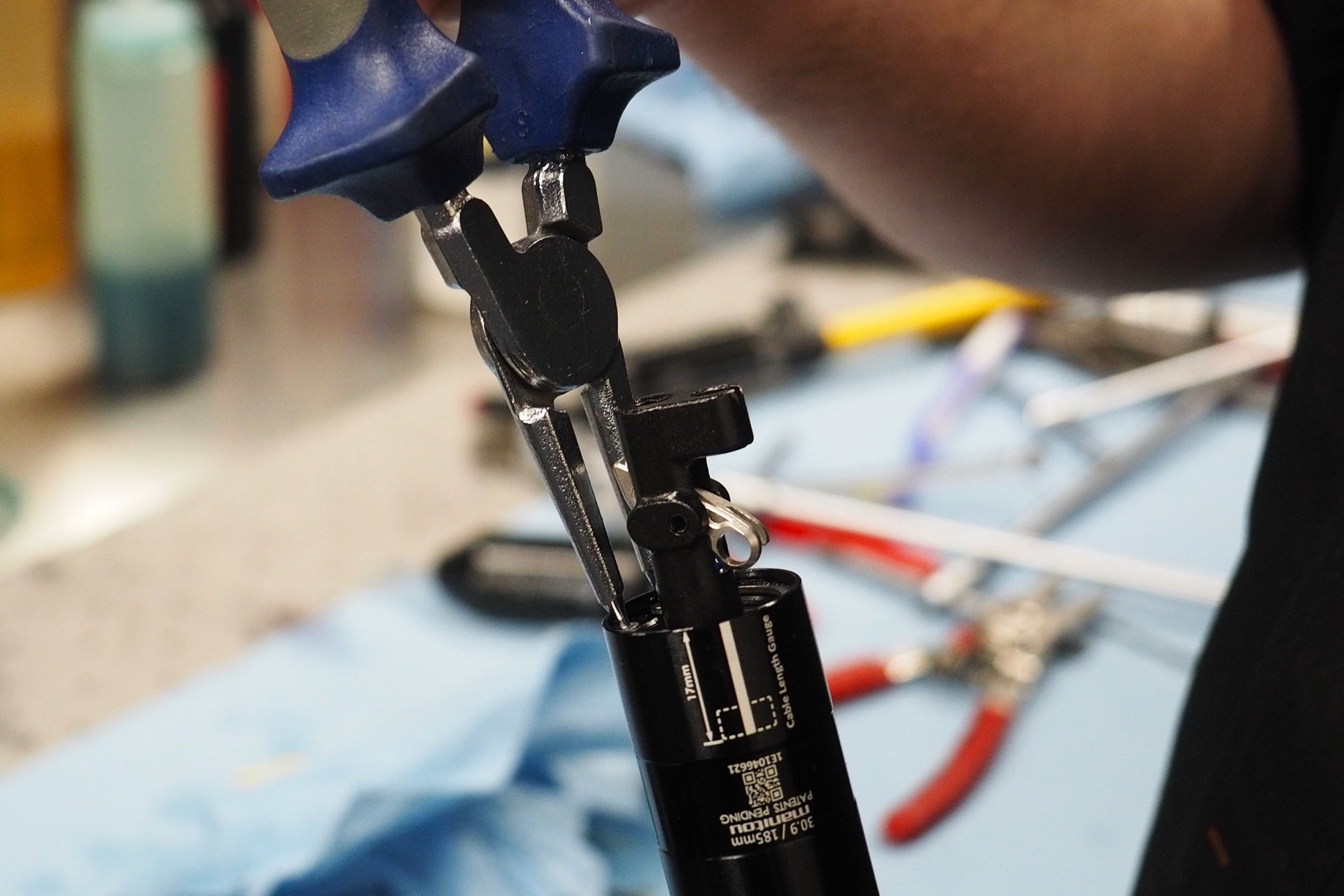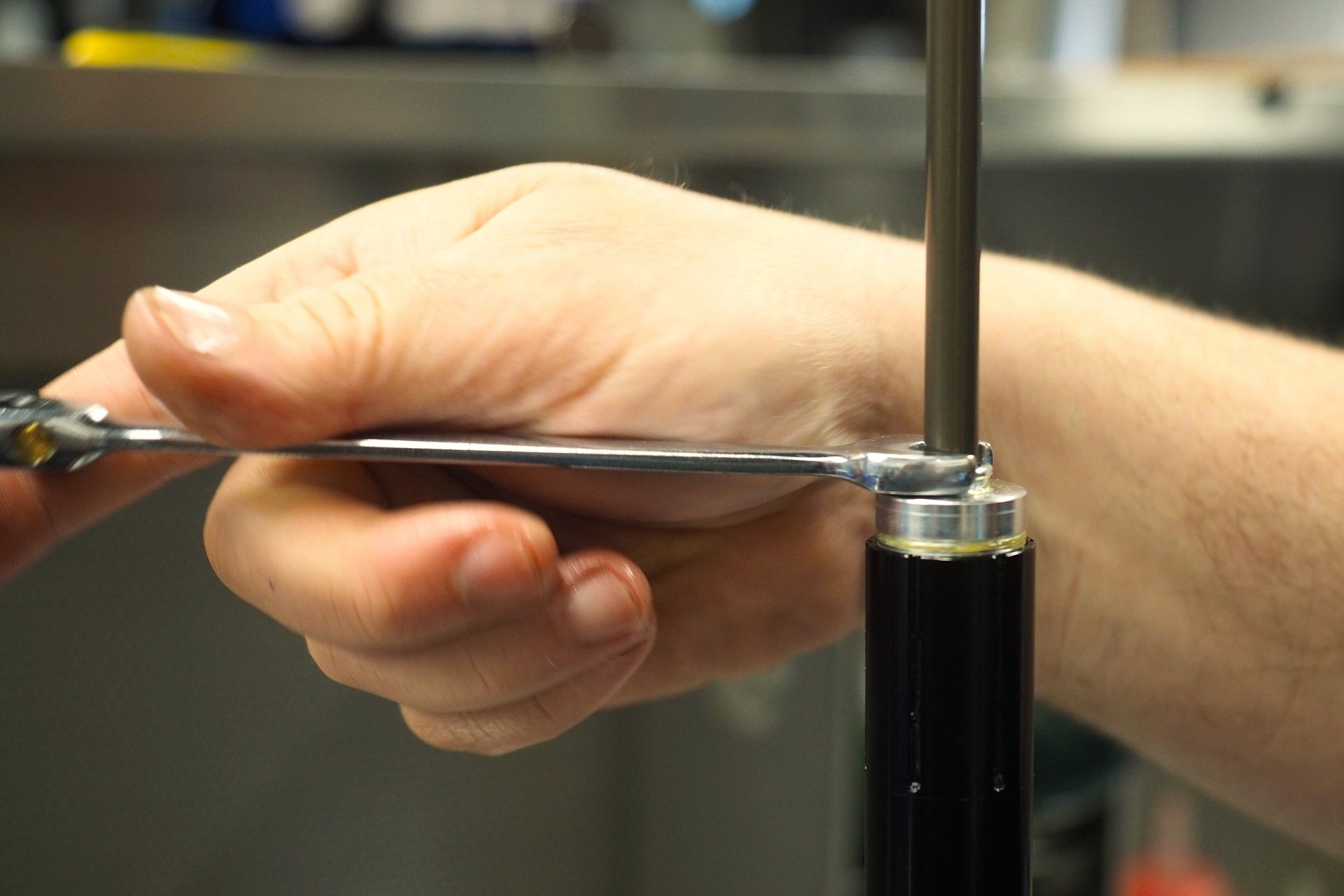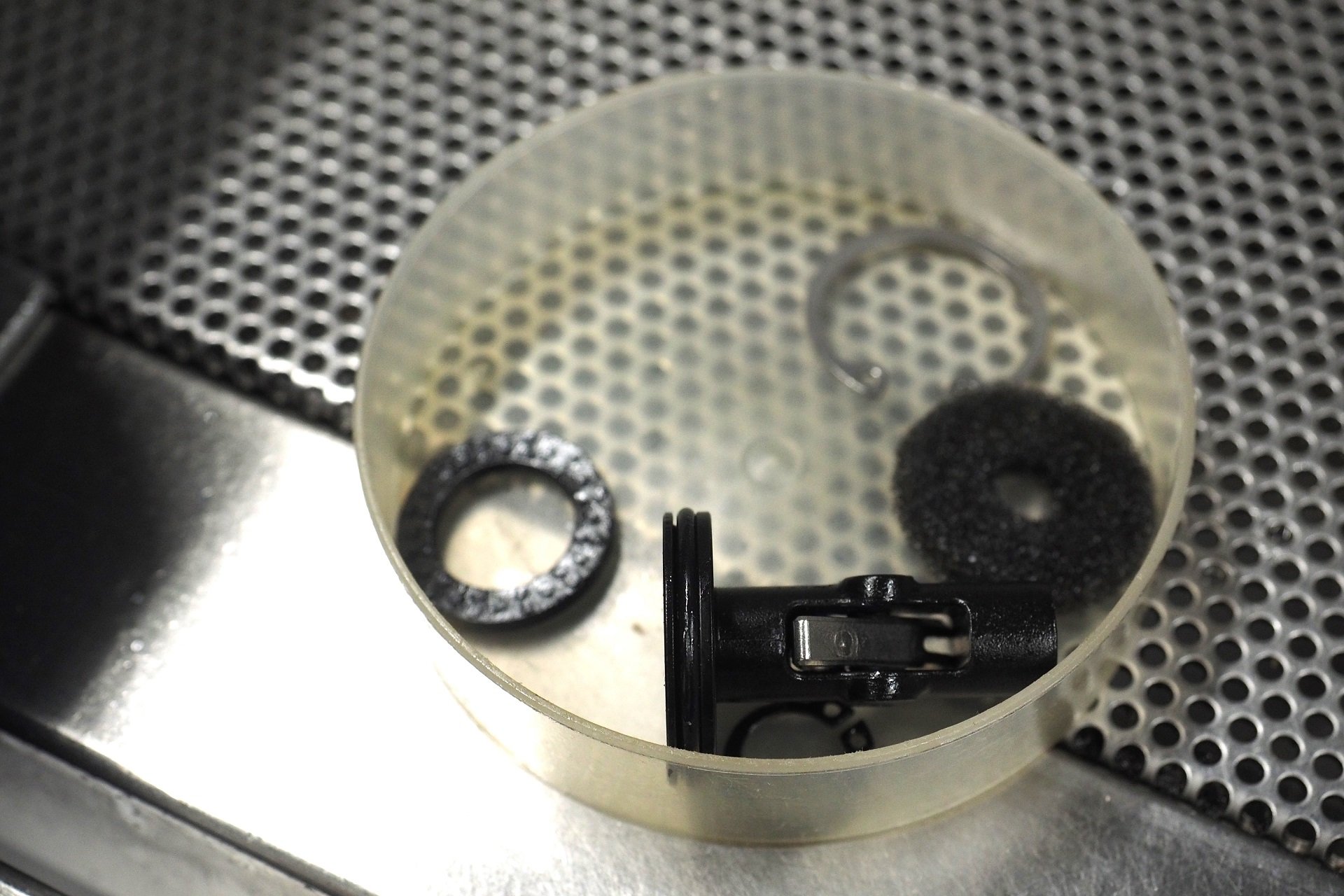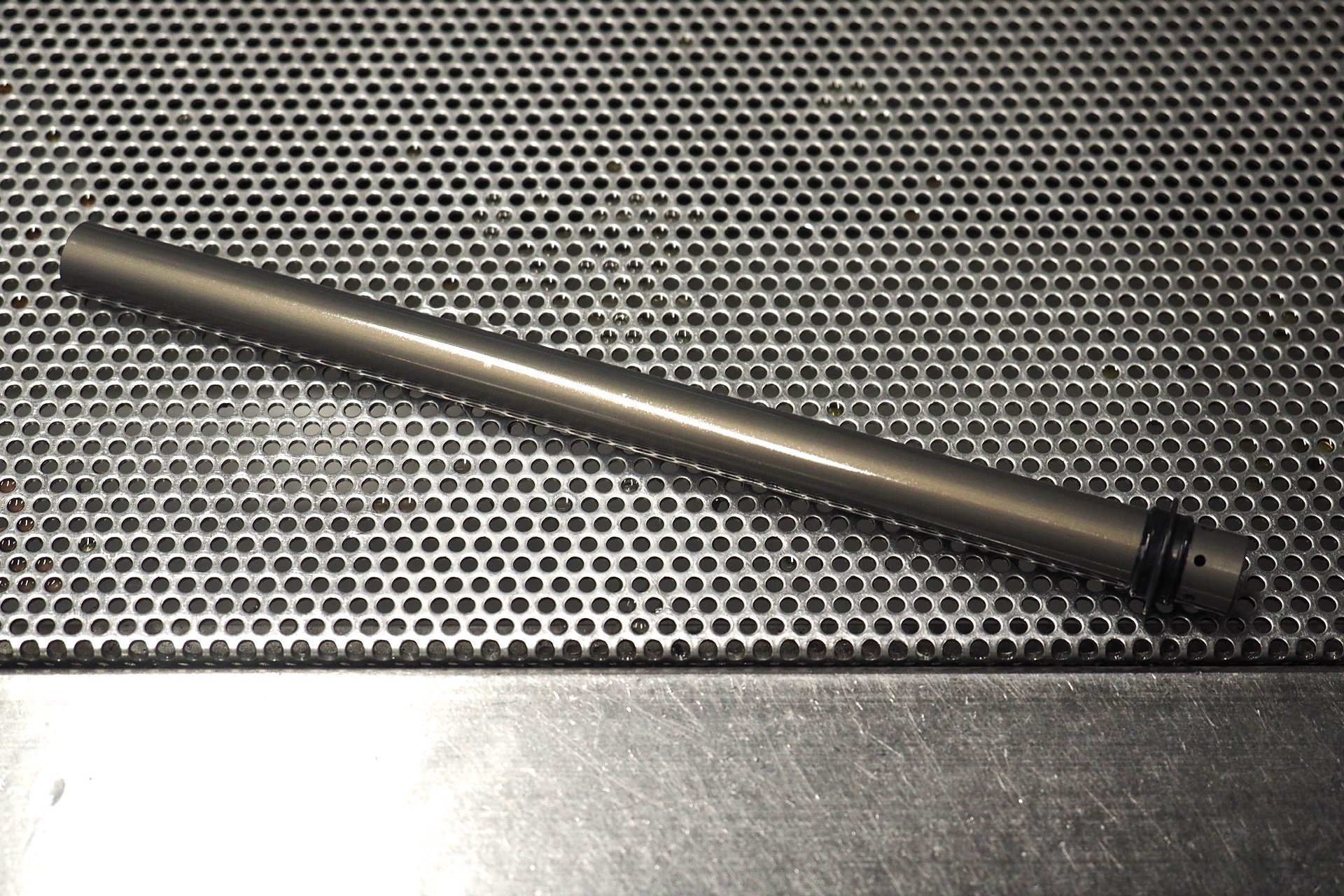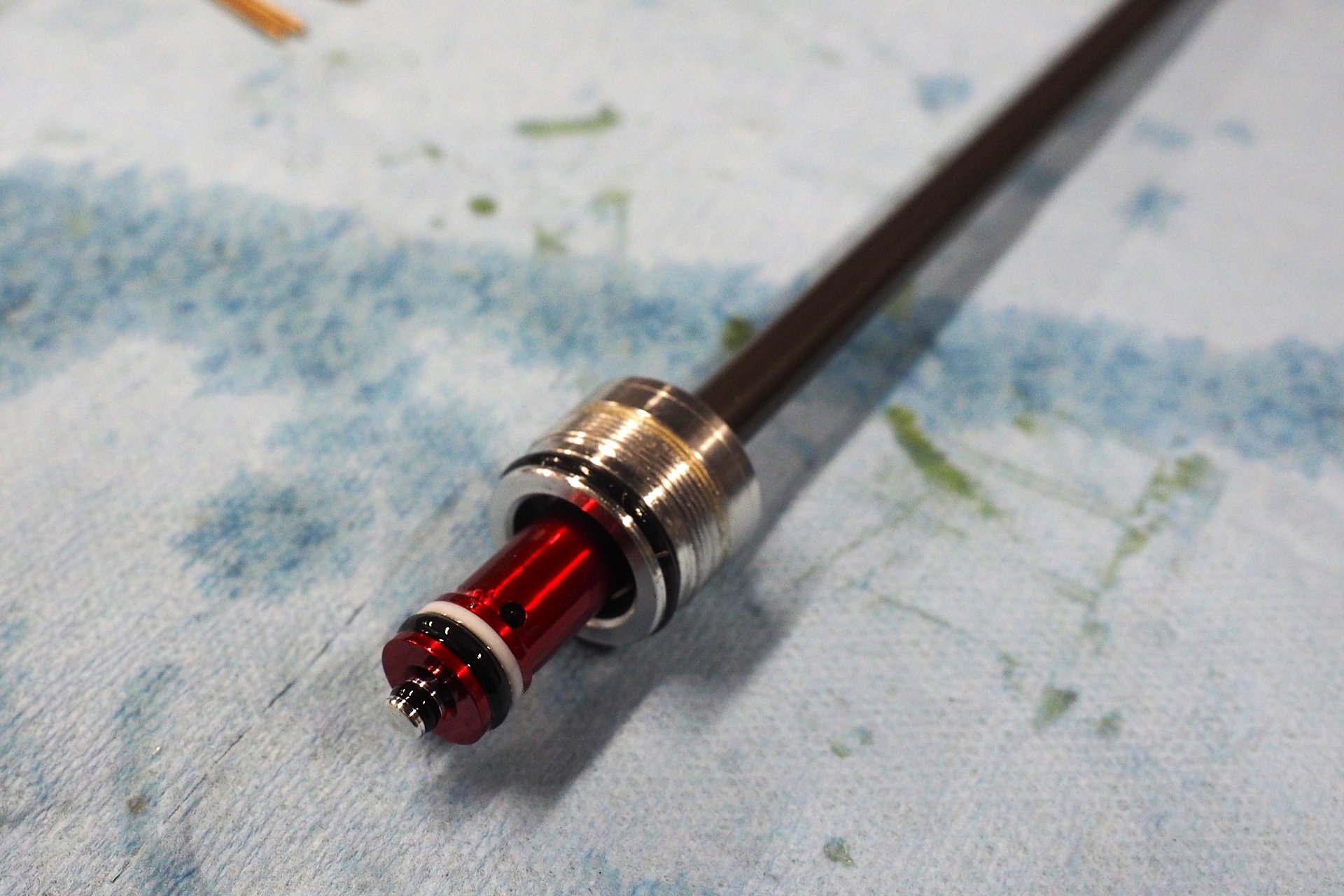 BikeYoke recommends their own 'Sanguine' hydraulic fluid and at this time Manitou isn't selling a version of it. To keep the stock performance any full synthetic 5W oil should be close-enough-is-good enough. The job is easy enough as to encourage experimentation and I know at least one person running lighter weight oil with a favourable result. For the purpose of this piece I asked James at SuspensionWerx to walk me through the teardown. SWerx doesn't service or support any Manitou products, but they're the local service center for BikeYoke.
My first question was, is it exactly the same inside? The answer is yes.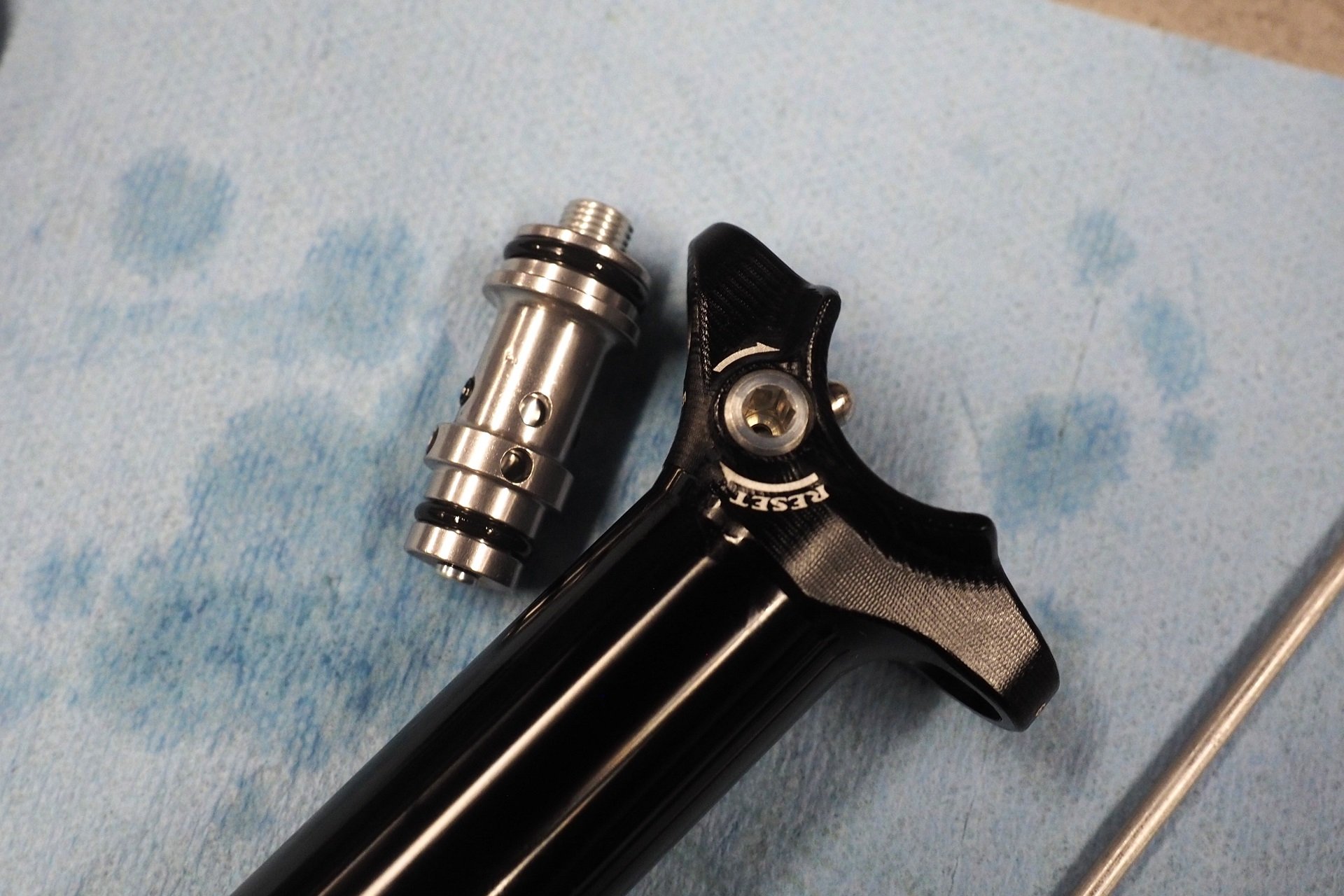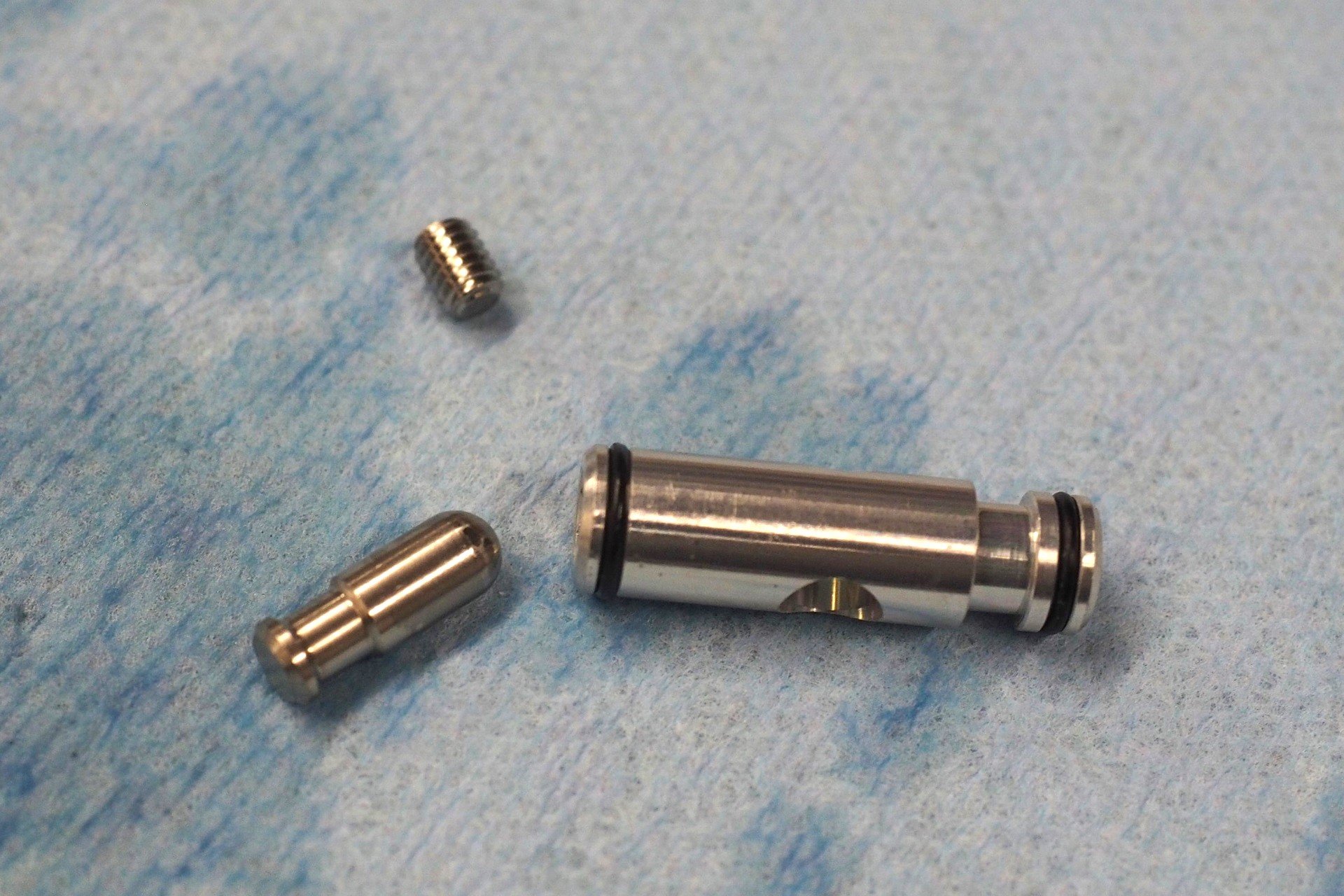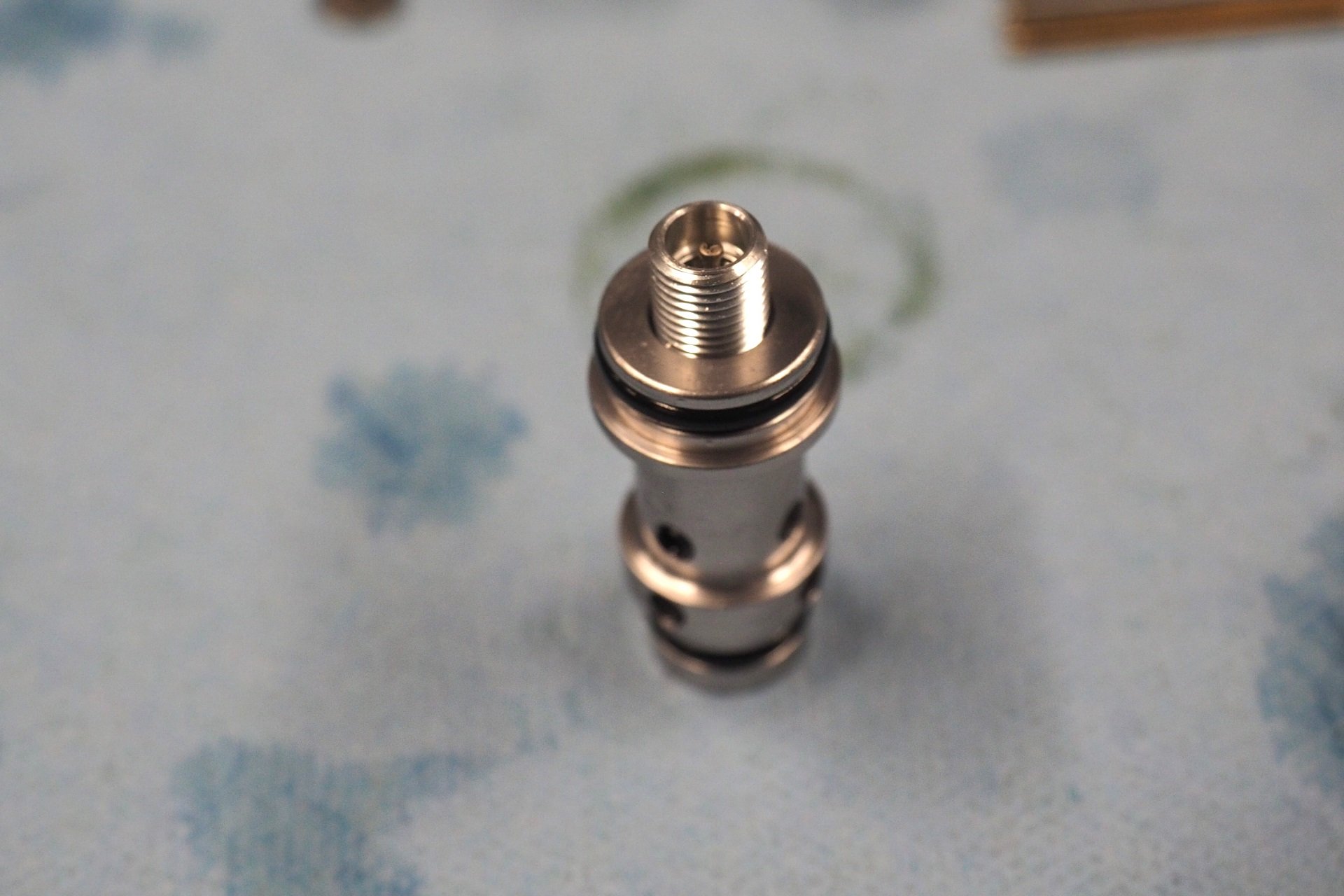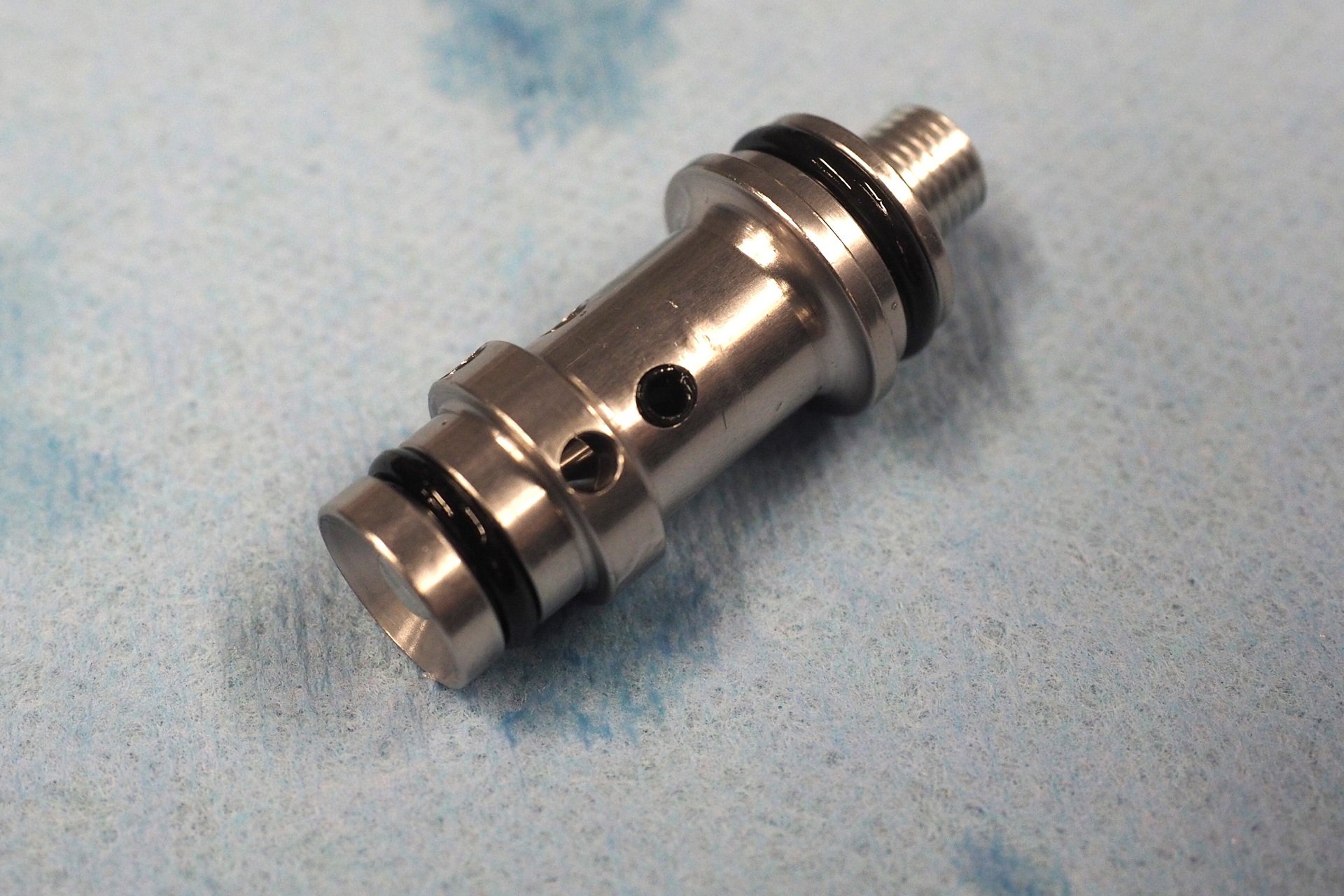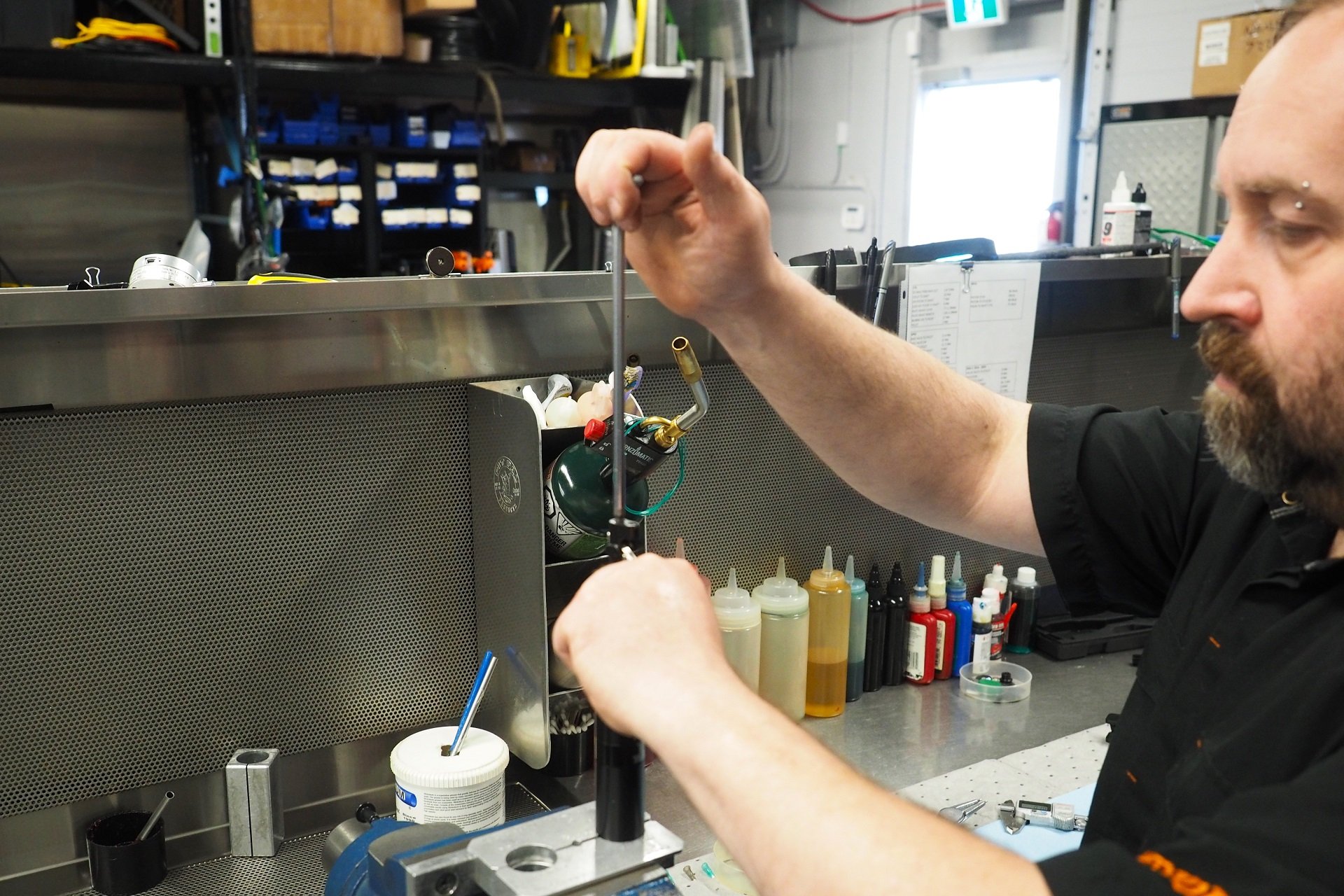 A couple of tricks to note. It's best to store and transport your bike with your post compressed a bit, say an inch or so. This helps the system deal with temperature variations between where you store your bike and outside by giving the oil room to expand. It's the solution to the odd complaint you'll read about someone's Revive locking out temporarily.
I was chatting REVIVE mechanism with another rider the other day who noted, through a series of unfortunate events entirely of his creation, he ended up needing to use the REVIVE function to raise and lower his post rather than a remote. I'm not certain that I've heard or read this elsewhere but it does legitimately work. So, say you have a few kids, and work on your bike at night when you're tired, with a few wobbly pops, and you fully forget to put your remote back on and it's sitting on your bench and you're at the trailhead? As long as you have a 4mm hex then this post has you covered.
My plan now is to ride the Manitou Jack as I would any other product though I expect it's going to be super smooth through whatever period of time and totally faultless beyond potential fitment issues if I try to put it into anything with less insertion depth than my Marin. Boring right? But the awesome kind of boring. It's the polar opposite of routing hydraulic cables through a headset bearing. It's Haro getting Intense to build them a wicked fast, wicked good looking, DH bike instead of, well, you can only imagine. Actually, you don't have to imagine, you can just Google '1997 Giant ATX One DH' and reconcile that with the fact that Tomac raced an M1 that year.
In the meantime, I'm stoked with the route that Hayes has chosen to travel here. The new Manitou Jack dropper is oh-so-smooth, includes a solid remote, comes in 30.9 and 31.6 sizes, and sells for 400 USD for the 80mm and 160mm versions and 435 USD for the 185mm version I'm riding.