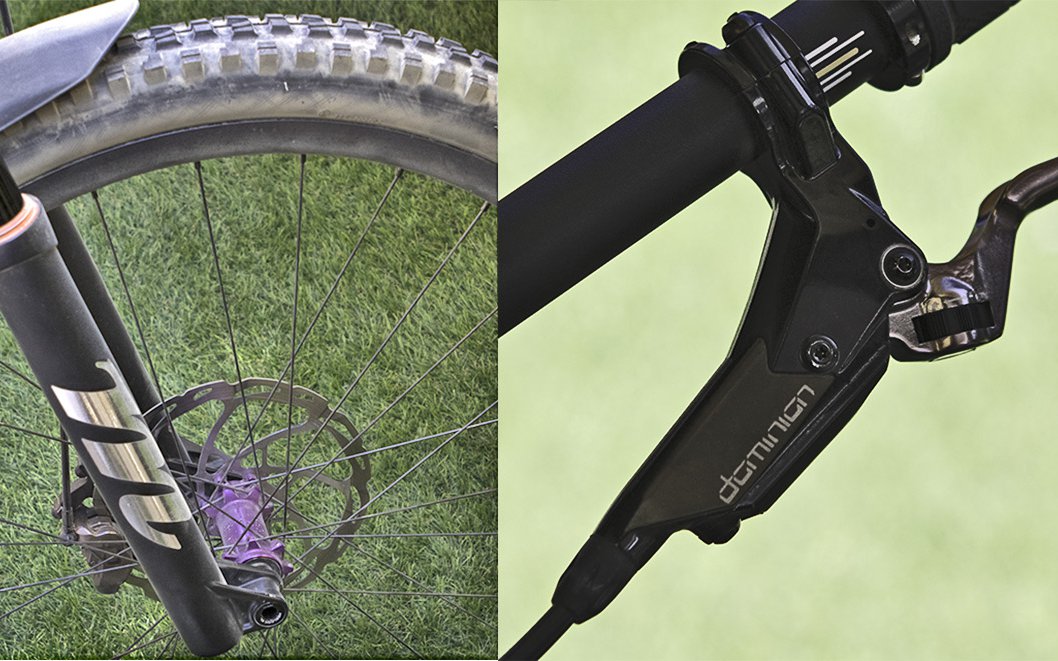 Product Spolight
Manitou and Hayes Plotting a Comeback
Unless you've been obsessed by mountain bikes for 15 years or more you may no idea of the stature Hayes and Manitou once had. Hayes wasn't just the brake to have, it was virtually the only brake for a long time, and the only brake worth considering for even longer. Until the HFX9 came around, Hayes brakes were reliable, powerful, and easy to bleed. In 2005 company management purchased the brand and subsequently acquired SUNRinglé, Wheelsmith and Answer/Manitou. 
Manitou used to battle Fox, Marzocchi and  Rock Shox with quite a lot of success. The inverted Manitou Dorado dual-crown fork with carbon fibre uppers, was an incredible performer. I wish I still had one. Manitou forks have lost favour in some circles in recent years, but underdogs tend to try a little harder in this business and the products we have tested in recent years have been very good. 
The product the company seems was most excited about is a new fork with 37mm stanchions. I was told the fork is 25% stiffer than a Fox 36 while weighing only 1992 grams. Stiffness is apparently comparable to the new RockShox Lyrik but it weighs a little less.

The Hayes Group  hired industry veteran Jon Swanson in 2017 to head up the product division of the company. Jon has worked as a product manager for the last 20 years, most recently with Giant and Fox Racing, and he's keen to get all the brands under the Hayes umbrella in sync. Jon told me he also got the nod to work for Cervelo but he was keen on the challenge presented at Hayes, not to mention having a reason to ride places like the Whistler Bike Park. 
With both SRAM and Shimano having some brake issues in the past few years it seems like we've never been quite as ready for a born again player. The Hayes Dominion A4 Brake is compatible with both Matchmaker and Shimano's I-Spec mounting systems to keep your bars clear of multiple clamps. If you are ordering a set you'll have to specify beforehand though since both won't be included. 
SUNRinglé hubs were once objects of mountain biker lust as well and a new rim and reborn Super Bubba hubs - which of course are available in purple - are on the horizon. Rims are of course going to be carbon at the top end and the hubs buck the recent trend by pulling the spokes without a J-Bend. 
Also on the horizon from Manitou is a new dropper post which we'll be getting our mitts on as soon as possible. 
With so few dominant players, particularly in the brake and suspension segments, the prospect of more quality options is a breath of fresh air. And it's always great when you can find a performance advantage on your buddies while riding something a little different. 
For more check out Hayesdiscbrake.com