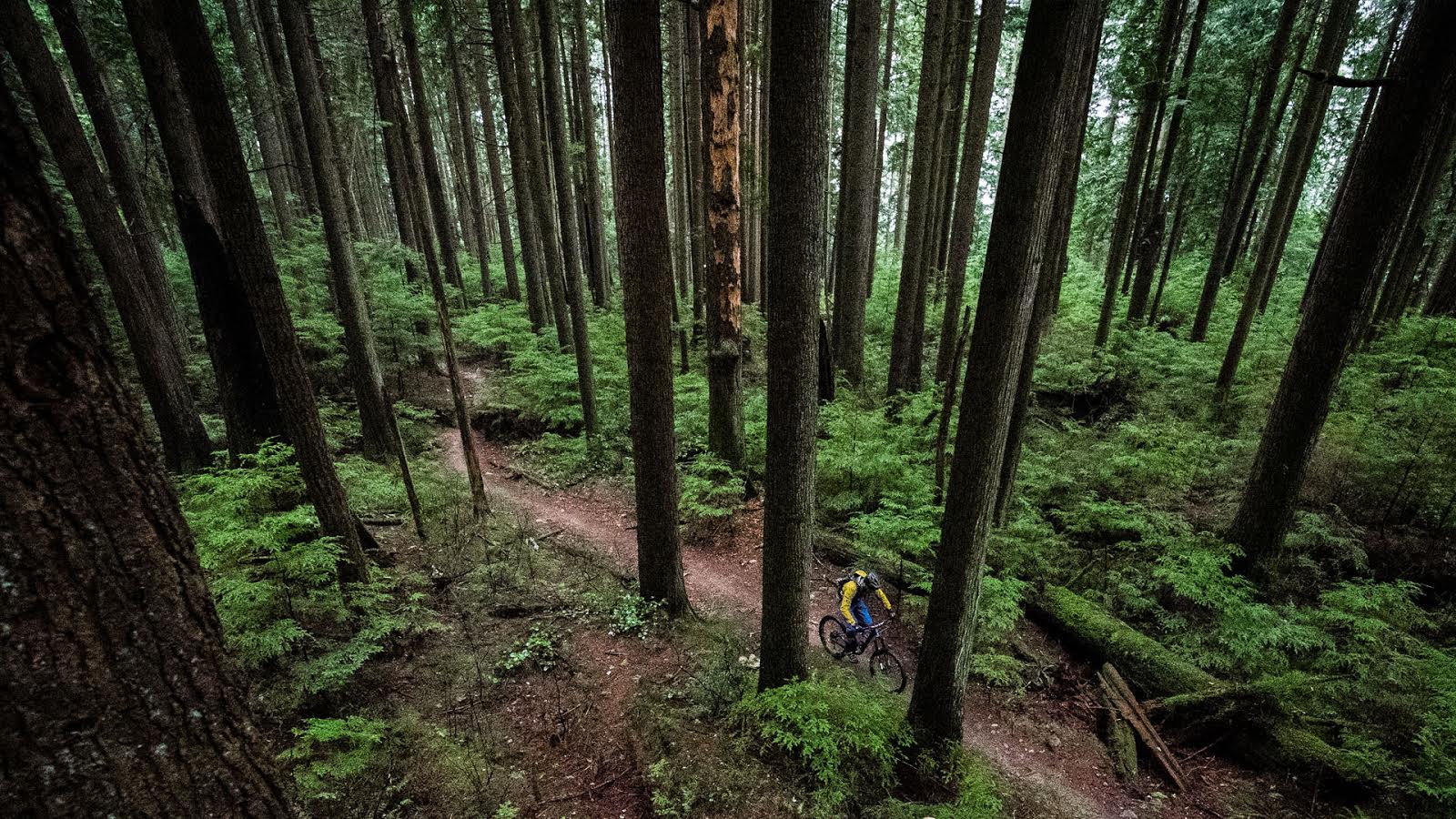 Maloja Freeride SS jersey, SabirM & DjadiM shorts: Reviewed
Earlier this Spring, having destroyed two pairs of riding shorts within a week of one another, I made my way to a well appointed bike shop, bound and determined to buy myself some new gear. I tried on numerous offerings from half a dozen well known brands, but couldn't bring myself to pull the trigger. Every pair I tried on had Man Hands of one kind of another: neon colours, silky fabrics, extraneous pockets, mesh panels; something admittedly minor that rendered them intolerable to me. I left the shop, as I have on so many clothes shopping expeditions, empty handed and defeated.
But when offered the chance to review some riding apparel for NSMB, I quickly said yes. Likely, I figured, the jersey would have some hideous 80's graphic treatment, and the shorts would look like moto inspired pyjamas. But by this point I'd been reduced to riding in swimming trunks and cottons T's and beggars, as they say, can't be choosers.
So imagine my relief when I opened the package from Maloja and saw subdued colors and a conspicuous lack of lightning bolts or clown puke. I pulled a fast change in the back of my van and inspected myself in the rearview mirror. Miraculously, everything fit – and reasonably well! My days of being asked for directions to the beach while out on the trail were over.
Mountain Nomads Freeride SS Jersey
The Mountain Nomads Freeride SS Jersey features horizontal stripes and leans heavily on the Moroccan color palette, but still manages to look classy. Despite nominally being a Freeride jersey, the fit is pretty trim, and it's a cut a bit longer in the rear to ward off the dreaded lower-back biker's tan line.
The jersey is made of a perforated polyester Maloja calls AirDry, which is supposed be durable, breathe well and dry quickly. The seams are all overlocked, which bodes well for the jersey's durability, and the material is lightweight and comfortable.
SabirM Shorts
The five-pointed dyke stars that pepper the SabirM shorts may have been inspired by the Moroccan flag, but the cut is pure boardshort. The relaxed lowers accommodate even bulkier kneepads, while the external waist adjustment system does a great job of keeping them snug up top.
A stretch panel across the back blends in well with the rest of the shorts and further ensures the shorts stay in place while you're throwing shapes on the trail. The SabirM works well on the bike and doesn't look out of place at the beach, making it a nice, versatile piece.
DjadiM Shorts
Every summer I seem to live in a single pair of shorts, and this year those shorts are destined to be the Maloja DjadiM. Cut a tad longer and slimmer than the SabirM, these shorts are also constructed of a slightly stiffer Cordura fabric that moves well while retaining its essential shape.
The front pockets on the DjadiM feature small zippers that lock down when not in use, providing security without noise or annoyance. The rear pockets feature heavy duty velcro closures, and are cut diagonally – this reduces their carrying capacity somewhat, but also ensure that whatever you stick in them won't interfere with your ability to pedal in the saddle. Smart!
The DjadiM feature the same type of stretch panel as the SabirM, but waist adjustment straps are internal and the shorts come in solid, pattern-less colors, lending them an even lower profile. The only bit of flair on these shorts is tone-on-tone Majola name embroidered across the back pockets, but its pretty subtly executed. Tough, good looking and lightweight, these shorts have all the makings of a classic.
Maloja's jerseys and shorts are offered in five sizes ranging from Small to XXL, and should fit a broad range of riders. The aesthetic is more soul-seeking backpacker than thrill-seeking freerider, and the design ethic seems to be technically sound riding gear that doesn't look out of place off the trail; both of which suit me just fine.
Maloja Mountain Nomads SS Jersey: $105 CAD
Maloja SabirM Shorts: $129 CAD
Maloja DjadiM Shorts: $155 CAD
---
Maloja always picks unique cultural themes for their clothing lines. Are you into it, or do you throw in with the lightning bolt and clown puke crowd?