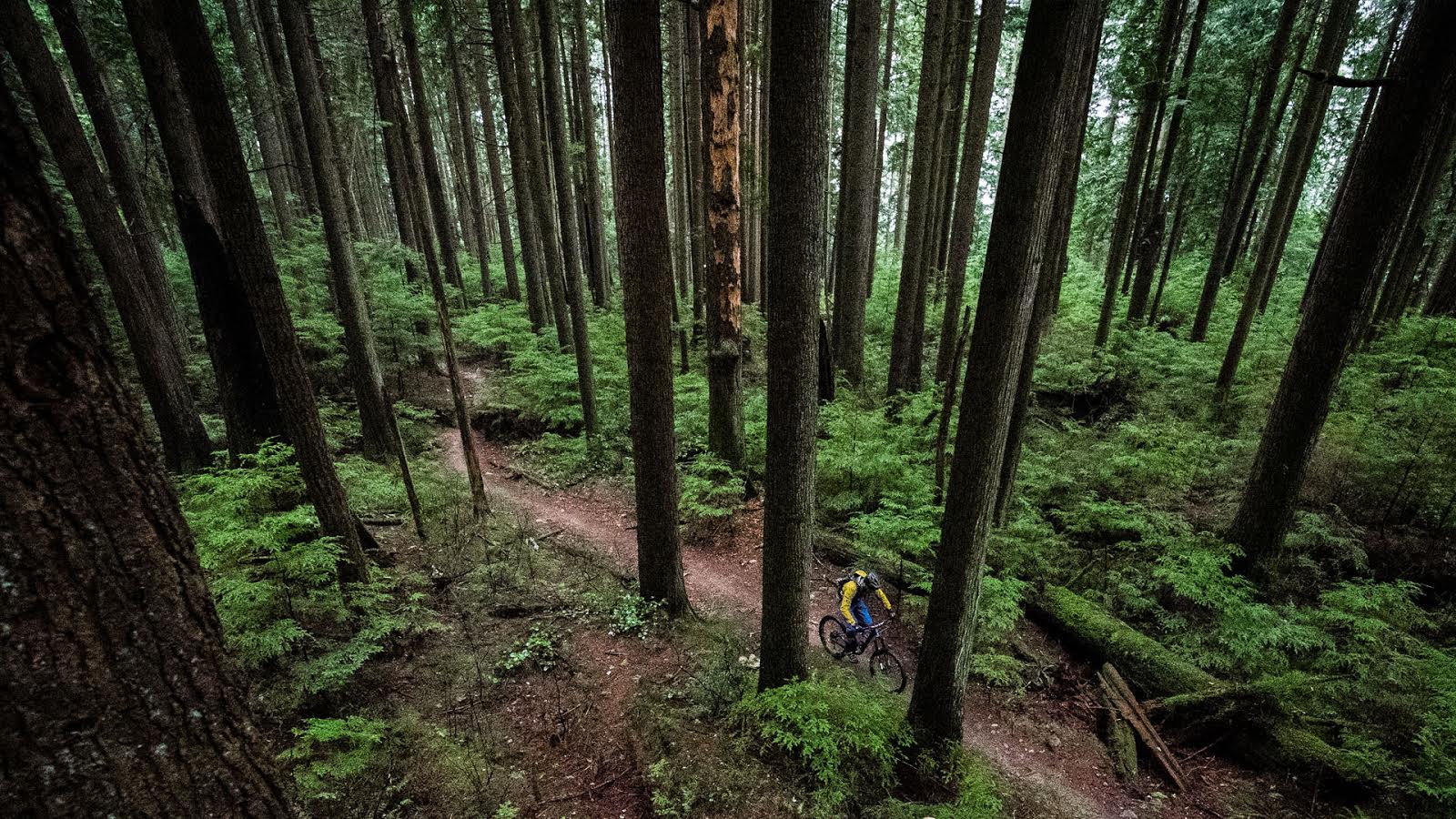 What Makes a Bike 'Rideable' to a Reviewer?
There are many, many problems with pretending to hand out advice on the Internet.  The greatest of these is that good advice is incredibly specific.  It's impossible to give a recommendation that is applicable to even a minority of the people, let alone a majority.  And it is hardest when things get a bit technical, and a slight change in the requirements can totally change the recommendation.  
Case in point is last week when a guy asked about what fork he should buy on his new bike.  Much of his question was boring so I ignored most of it and zeroed in on what I thought was worth talking about – Can you buy a decent OEM spec fork on a cheap bike?  The answer to this question is 'No, you can't.' And I suggested a potential work around. This turned into a discussion about many, many things that don't apply to many, many people. Why would anybody bother with the BC Bike Race? What would be the best bike for an idiot that insists on doing it? How can anybody ride a bike without a dropper post? What sort of snobby douchebag thinks $2500 for a bike is cheap? What sort of asshole thinks you can buy a rideable bike for $2500?
I should have anticipated this. And I shouldn't have bothered. And I'm going to think very carefully about whether or not I try to answer similar questions in the future, because I hate dealing with the binary gear nerds who come pouring out of the bowels of the bulletin boards every time the discussion drifts towards anything remotely related to setting up a bike.  No offense to all the amazing people who take the time to read and comment on these articles!
However, amongst the chatter the beginnings of an interesting question emerged. I tasked the asker to re-phrase and submit it as an Uncle Dave question, but he appears to be too lazy to bother. So I'm just going to steal the question and not give him a prize. Maybe if he eventually writes in we'll send him some socks or something.  Consider this to be my Law & Order inspired 'ripped from the comments section' edition.
---
I think it's worth explicitly stating what rideable means, as obvious as it may seem.
---
This begins to hint at something worth discussing.  Who are these jackasses that review product and why do we care what their opinions are?  And how do we know that what they are saying is correct?  And what are they even talking about?
Before we answer these questions, let's look at the types of bike reviews – ranked by order of difficulty for the reviewer:
The Slam – It's incredibly easy to write a negative review. If the brakes don't work or if the fork sucks or if the bike handles like a pile of rattling meat it doesn't take much effort to say so. Even a monkey can figure out a way to shit all over things.
The Glow – This is slightly tougher, as it is hard to come up with vaguely acceptable reasons for why a bike just feels right. And you also have to ward off accusations that you're nothing but an industry shill.
The thoughtful critique – There is no perfect bicycle.  The hardest review to write is the one that notes problems and discusses potential solutions. Can this $8000 disaster be turned around with some tuning and a tire change, or is it beyond salvage?  The thoughtful critique takes time, interest and knowledge.  
This goes most of the way towards describing the meaning of "rideable." It's common for some kind of judgement to be passed by a reviewer, even if you have to read between the lines. But what you really need to answer the "rideable" question is the context of that determination, which is often missing from the review and seems to be what our lazy commenter is wondering about.
Every bike review ever completed has done so under a cloud of biases. You have bias specific to the terrain, to the conditions, to the market of the publication, and to the strengths, riding style and fickle prejudices of the reviewer. Each of these biases makes it less and less likely that the information contained in the review is in any way applicable to the reader.  
A competent reviewer needs to recognize their biases and feed those into their conclusions. Is this product only good/bad specific to their circumstances? For whom else would it/could it work well? Etc. Etc. Once you have that figured out you get to work attempting to formulate your conclusions into an entreating and readable document.
The problem is that humans are horrible at recognizing their biases.  People generally think that others do, or should, think the same way that they do. That their intersts overlap. That there is only one way to do things and dangnabbit, it just happens to be the exact way that person happens to go about it. What this suggests is that the best reviewers are mediocre riders without strong opinion of anything. Nobody else can be trusted.
To help you sift through my determination of "rideable", I present you with my biases.  
I primarily ride my bicycle on the North Shore of Vancouver. This means challengingly technical trails that don't push the top end of the speed department. Rain is sometimes a factor. But I did grow up in the Interior and still ride a bit up there, so I am aware that not all trails are designed solely to destroy your forward momentum.
My skill levels are deteriorating, but aren't yet horrible. If I get passed on the trail, that person generally has some sort of upper tier bro status, which limits the amount of shame that I feel. There aren't many trails that I will shy away from, but I am walking a few more sections than I used to. I still leave the ground occasionally but will readily admit that I have been left behind when it comes to jump progression. The only race that I ever won was a Beginner DH race in 1998.
I assume that you're reading a website titled North Shore Mountain Biking because you invest a fair amount of time into this sport and are interested in riding your bicycle in a non-boring fashion. You're probably an intermediate to expert level rider, or at least pretend or hope to be. You understand that in this day it's common to see $10,000 bicycles and recognize that, relatively speaking, good or bad, $2500 actually is 'cheap' for a bicycle designed to handle the things described above.  
If I could sum things up simply, I try to target an audience somewhere above guy-who-gets-his-bike-info-from-Outside-magazine and somewhere below World Cup DH pro.
So this question of "rideable" is borderline unanswerable.  One person's "overweight and over-priced pile of garbage" is another's "must have suspension upgrade."  You never can tell, really.
Sorry,
Uncle Dave
---
What's on your list? Streamers, and hockey cards in the spokes?