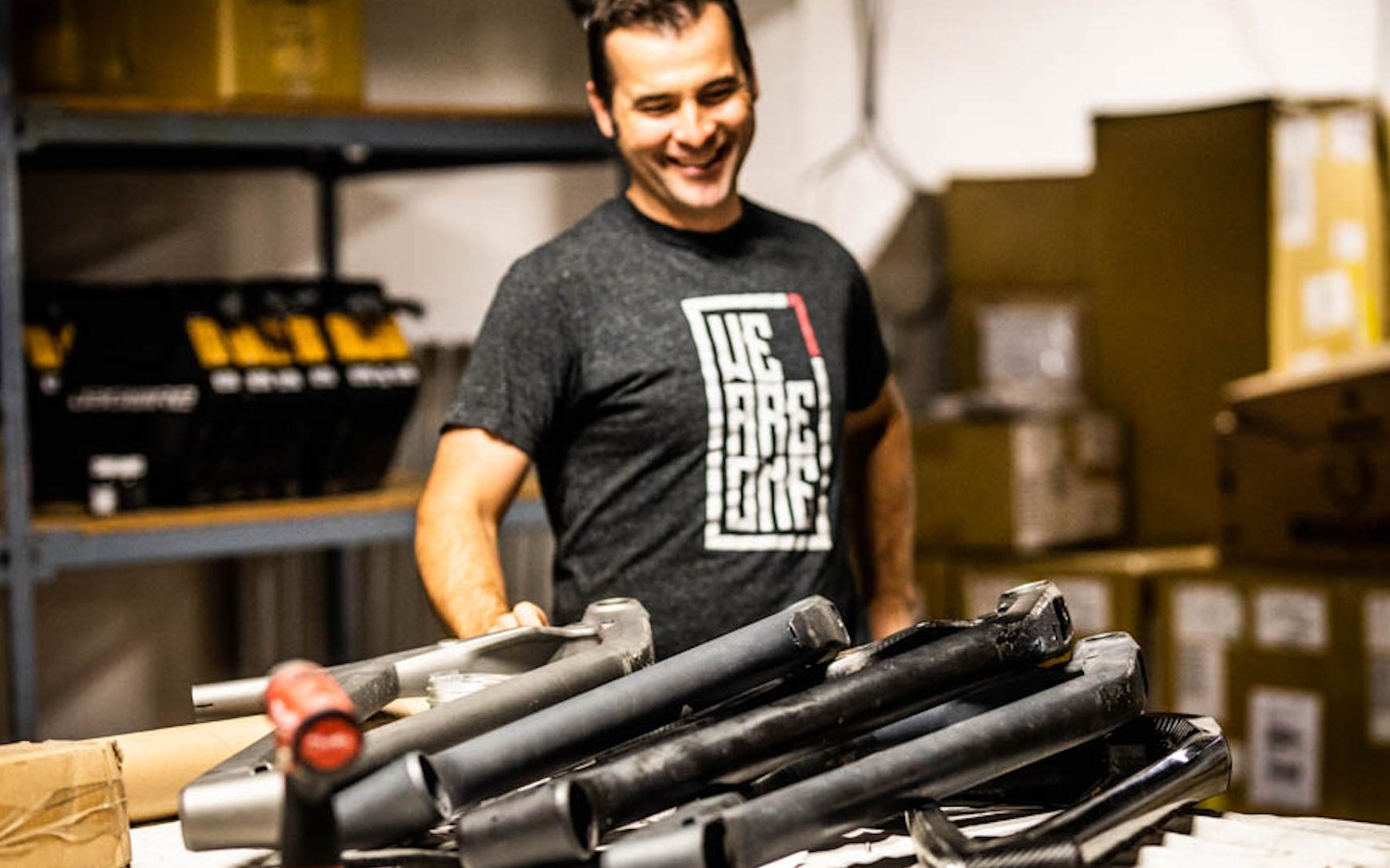 VIDEO
Makers: We Are One Composites Ep. 2
Click here for Part 1 of Makers: We Are One Composites
He had no roadmap, no examples to learn from, and no reasonable expectation of success; Dustin Adams had only his confidence and tenacity to lean on. There were no Canadian carbon rim manufacturers who had charted a course for We Are One Composites to follow, And yet Dustin believed he could manufacture carbon rims right here in Canada, at a price that would compete with products made in Asia, while paying domestic labour prices and doing as much as possible in house. Virtually every company in the industry had done the math and rejected the prospect.* If it was possible, wouldn't the market already be crowded?
*ENVE is one notable quality exception, but at a less competitive price

Dustin Adams channelled the yearning that continued to bubble up from the unfinished business of his downhill racing career, into We Are One Composites.
The confidence required to bet everything you own, and pour everything you've got into an untried venture, has an obvious parallel; it's the sort of determination summoned by downhill racers in the start gate. The belief that, with the same gravitational pull, on the same course, and using a similar conveyance, you can travel from point A to point B faster than anyone in the world, is pure distilled bravado.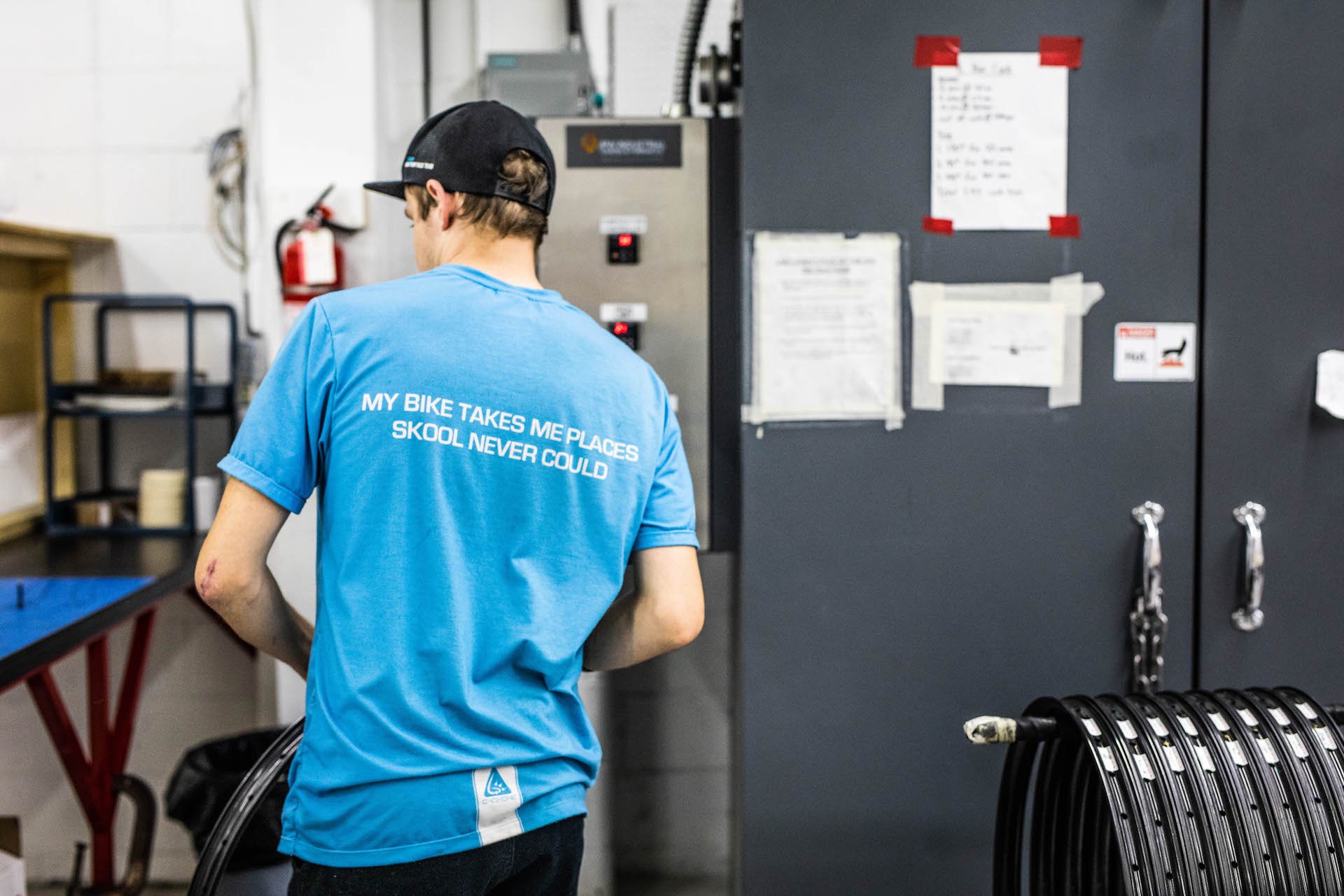 Speaking to Dustin I came to realize that his hunger to achieve in business had little to do with financial gain, status, or accolades. Dustin Adams had something to prove to himself. His racing career had been cut short at a time when it was clear there was potential as yet untapped. His desire in business seems to be about creating a seemingly impossible challenge for himself, the sort that others tell you will fail, and then bombarding it with every ounce of every one of his talents without letting the faintest glimmer of doubt influence the course.
Of these talents, Dustin's best might be attracting other talented individuals. Many of the people who have helped build We Are One have known Dustin since he was racing mountain bikes. Spending a few days with this group, watching them work, going for a ride, and having a few beers with them, made me realize that We Are One employees share Dustin's vision and work ethic, his passion, and particularly his pride.
All of these are evident in Part II of Makers: We Are One Composites (a rare occasion when the sequel is better than the original).