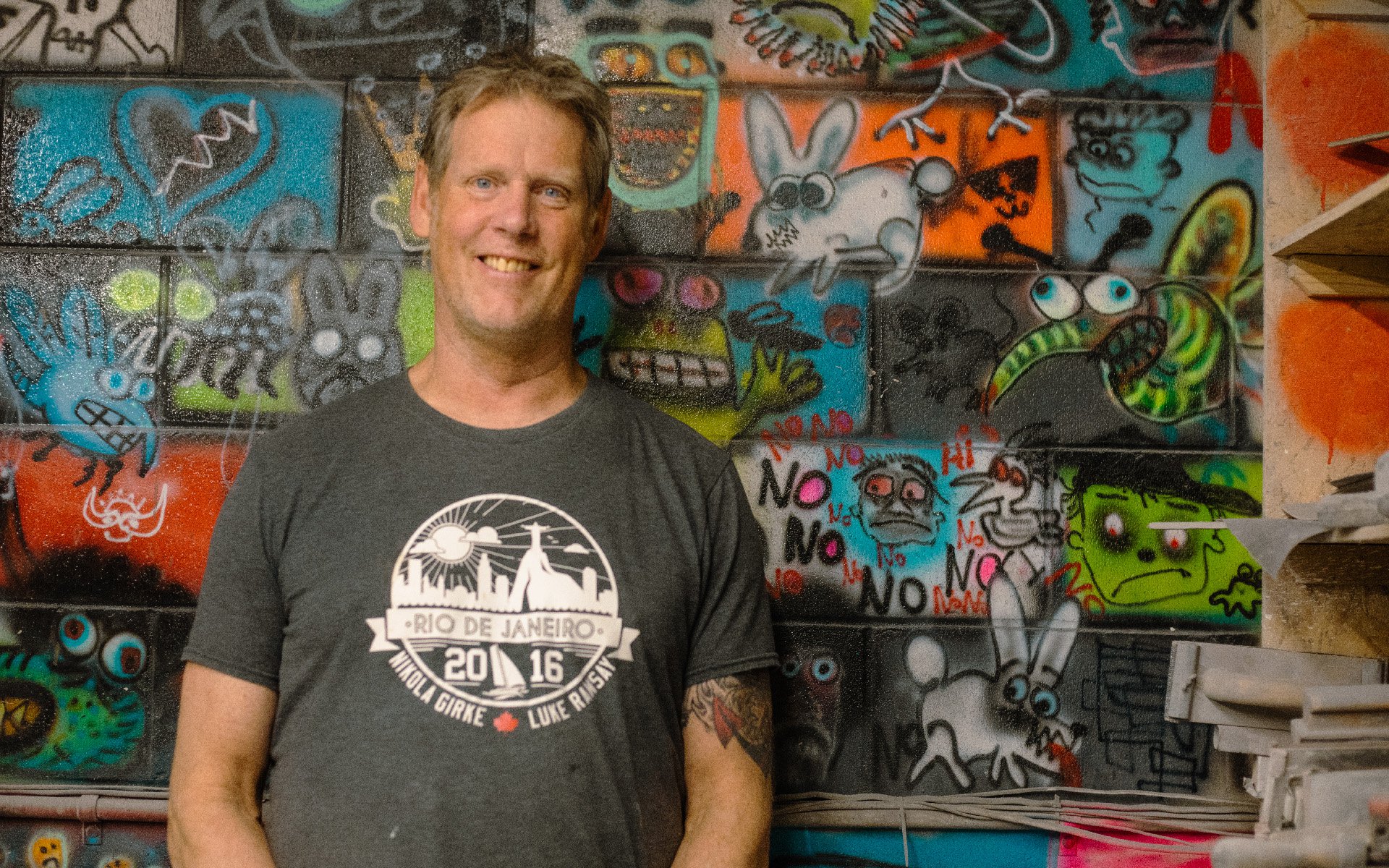 VIDEO - Makers Series
Makers - Roberts Composites
Our Makers Video Series, which focuses on companies and individuals who are manufacturing products for mountain biking right here in. British Columbia was forced to take a long COVID hiatus while B.C. was in lockdown mode so it's great to be able to relaunch with the story of Rob Mulder and Roberts Composites.
While Carbon is a high tech material, Roberts Composites is a hands-on old school operation. So much so that I was surprised when I learned they have a website. The shop is filled with pieces of cars, sailboats, industrial equipment, wind sport boards of every description, and bike frames; lots of bike frames. Some of these products are new, some are old, all have something in common; they are made of carbon fibre. When Rob and his colleague Torsten aren't building boards for windsurfing or kiting or even wing-surfing, they are fixing stuff. Maybe huge masts from sailing boats racing around the world or a new wing for a race-car; you name it, they have fixed it or built it. And recently repairing expensive carbon fibre bike frames - both road and mountain - has become an important part of their business.
The magic they perform with bikes is truly incredible. They don't promise it will look brand new because some times paint matching is tricky, but every example I have seen looks remarkable; in fact it's often impossible to see where the break was. Frames sometimes arrive in multiple pieces, crunched, or worn through completely but Rob is quick to say; "we can fix anything!" More remarkable still is that, despite their entire customer base being known bike breakers, they have yet to have a single repair fail. Which makes you wonder if the bikes are actually better than new.
They do great stuff, but Rob is half the story. He's a big lumbering man with a quick laugh and a generous spirit. It takes about five minutes to feel like you've known him your whole life. And he's excited about all the stuff he's doing - and whatever you happen to be doing. He's a genuine salt of the earth character who just happens to make things out of carbon.
Talking to Rob you get the impression that he's used the better part of nine lives already, and that he probably has another 9 in reserve. One of the many stories he's told me illustrates that. 25 years ago Rob was out in a big wind off Spanish Banks here in Vancouver, windsurfing alone. He jumped a wave and wiped out hard. "I thought my board was broken because of the loud snap but then I noticed a couple of extra knees in my leg, below my knee." Rob had snapped his tibia and fibula in six places. Unable to stand, he did a body drag back to Jericho Beach, keeping his body in the water and holding up his sail. It took him two and a half hours and by the time Rob made it to the beach he was suffering from severe hypothermia.
"I was feeling so hot I had taken off my wetsuit," he told me. The paramedics told him he had about 15 minutes left to live at that point and that he was very lucky to be alive. Rob was sedated and surgery was performed; "They knocked me out and when I woke up and I was warm and my leg was in traction after surgery. It was awesome!"
The projects Rob and Torsten create and fix are truly inspiring and I've gotten in the habit of stopping by Roberts Composites headquarters with beers in hand to absorb the stoke and creativity, and to hear more of Rob's stories. It's always worth the trip.