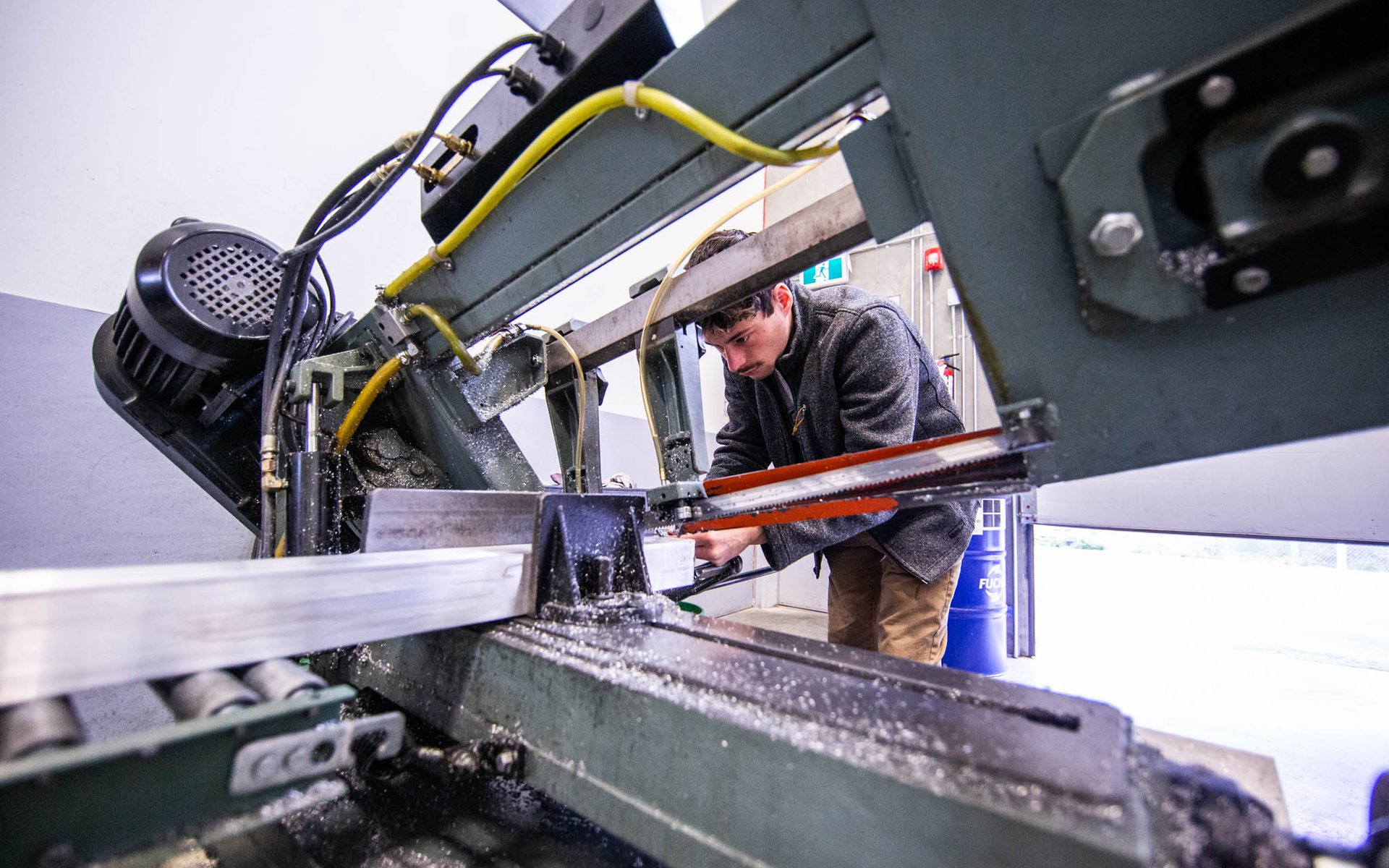 VIDEO
Makers: North Shore Billet
Like the story of Chromag, part of the key to North Shore Billet's success has been the symbiotic relationship between the two. Chris Allen and Peter Hammons, North Billet* co-founders, met while working at another machine shop in North Vancouver in the early 00s. Through a circuitous turn of events, Peter and Chris' first client was Ian Ritz, who Peter had met when Ian's fledgling Chromag operation was looking for dropouts for the first 10 bikes they were producing. Those 10 dropouts turned into a 20-year working relationship and partnership that has seen Chromag and North Shore Billet grow and thrive. North Shore Billet began on Vancouver's North Shore but eventually moved to Whistler. They now share a building with Chromag.
*North Shore Billet is brand within the larger organization known as Paradise Machine. In the bike world we all know them as NSB.

"I don't want to be a boss, Chris can be the boss." -North Shore Billet co-founder Peter Hammons
Over the years, North Shore Billet's percentage of bike industry contracts has varied between about 40 and 80%. They were really hitting their stride before Covid hit, but after closing down for a brief period in the early days of the pandemic, they've come roaring back to life and the bike boom has fueled growth at the company. It also provided a bit of down time and an opportunity to focus a bit on the NSB brand and develop a few of their own parts, like the Overlord stem and Daemon pedal.
Talking to Chris and Peter, it's easy to understand that their easy going nature has set them up for a life as business owners whose complementary skills and demeanours lent themselves well to a philosophy of 'slow and steady'. It's refreshing to feel that kind of contentedness (certainly not to be confused with complacency) in a world that often seems obsessed with profit and growth at all costs. The vibe in the North Shore Billet offices is certainly humming, but everyone working there seemed happy to be where they were, and proud of what they were doing.