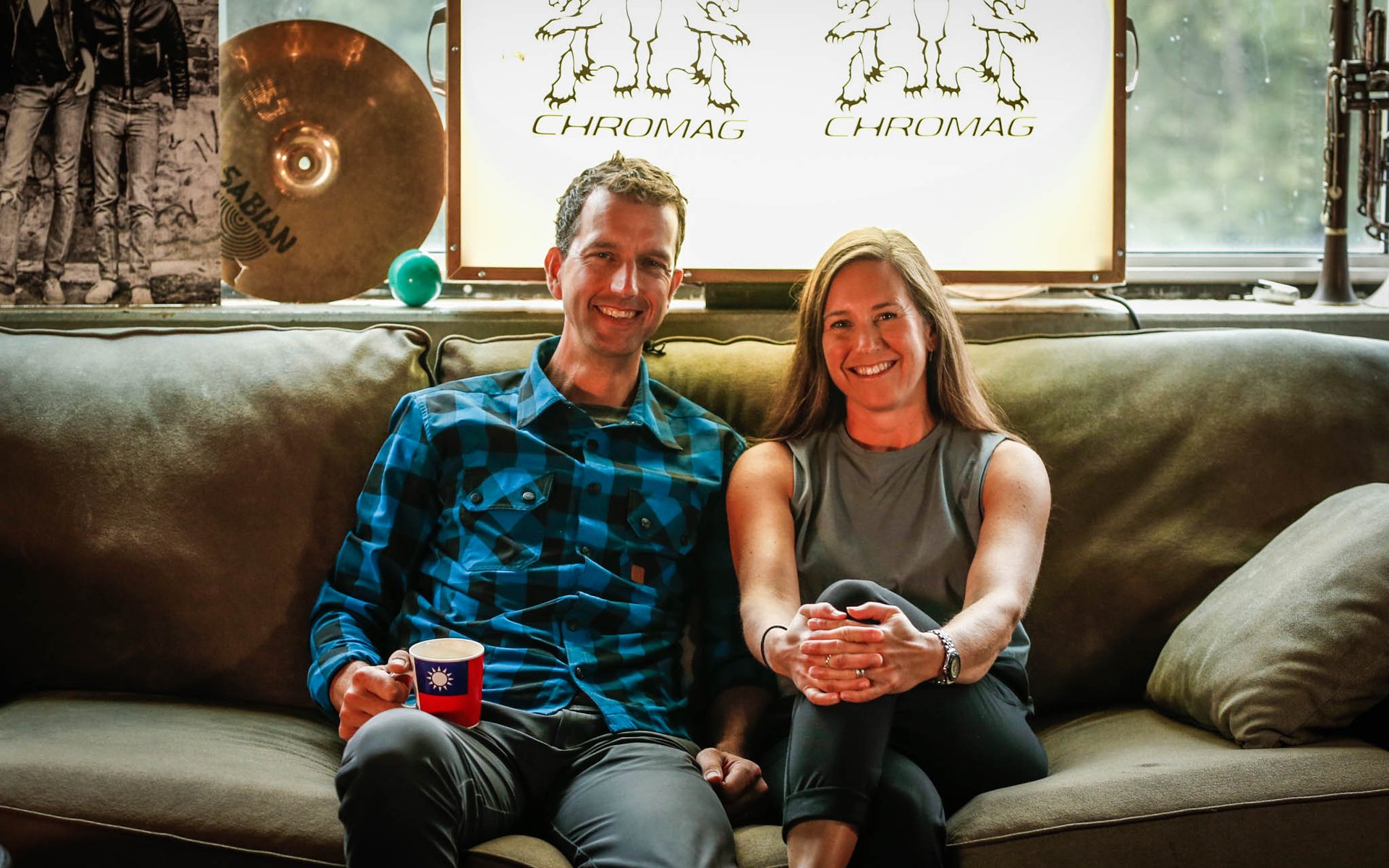 VIDEO
Makers: Chromag
It all started at the kitchen table with an idea for a frame. Ian Ritz was working at a bike shop in Whistler at the time, and he had ideas. Specifically, an idea for a hardtail, and it wasn't like any hardtail you could buy at the time. Along with a few friends, he came up with a frame that was more along the lines of what they wanted for the trails they were riding in and around Whistler, which aren't much different than a lot of the trails you can find in Whistler now: steep, rough, and rowdy. The bike park may be what the world associates with Whistler riding, but there is a long history of progressive trail riding all over the valley, and over the years, riders and staff connected to Chromag in one way or another have had a big hand in that.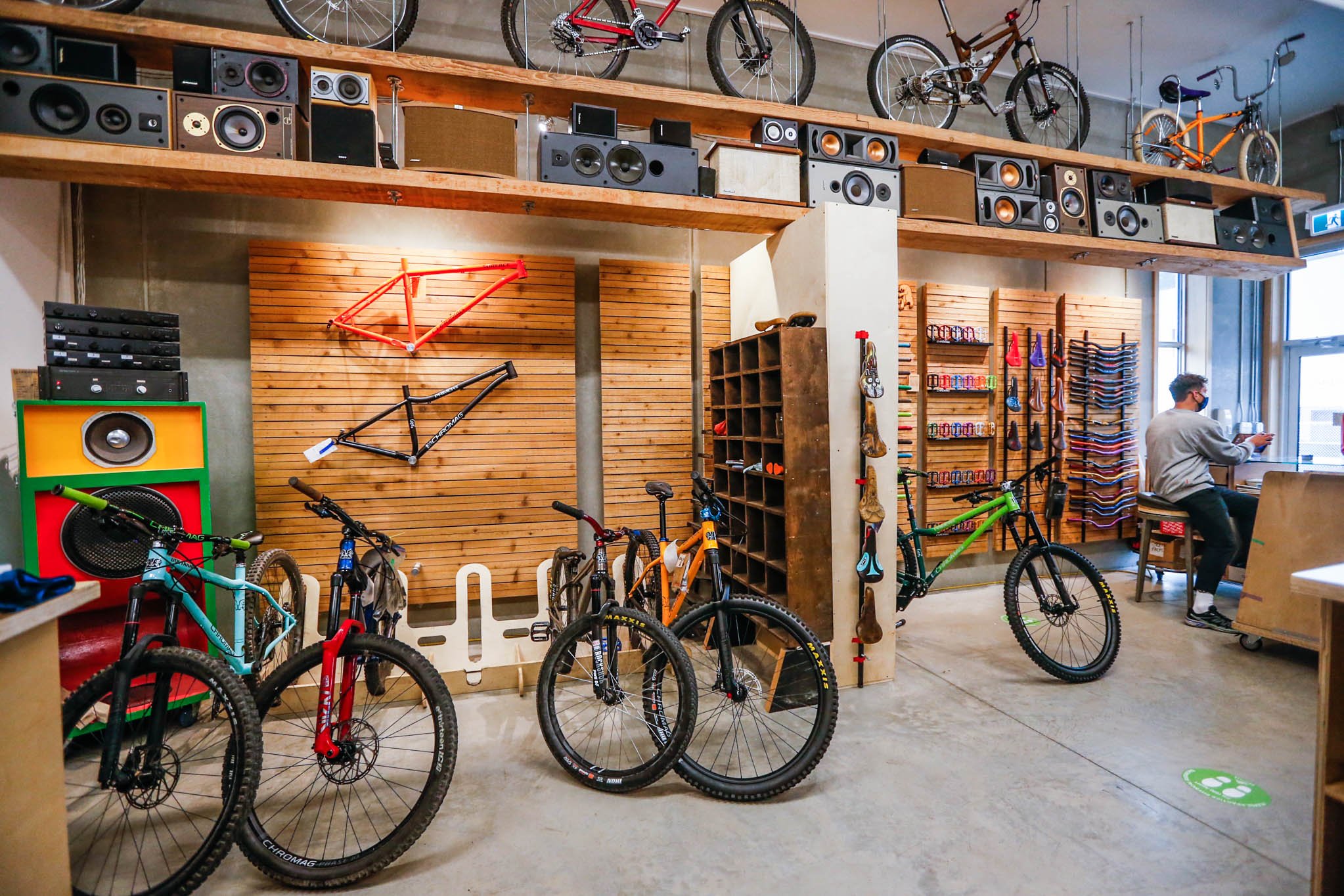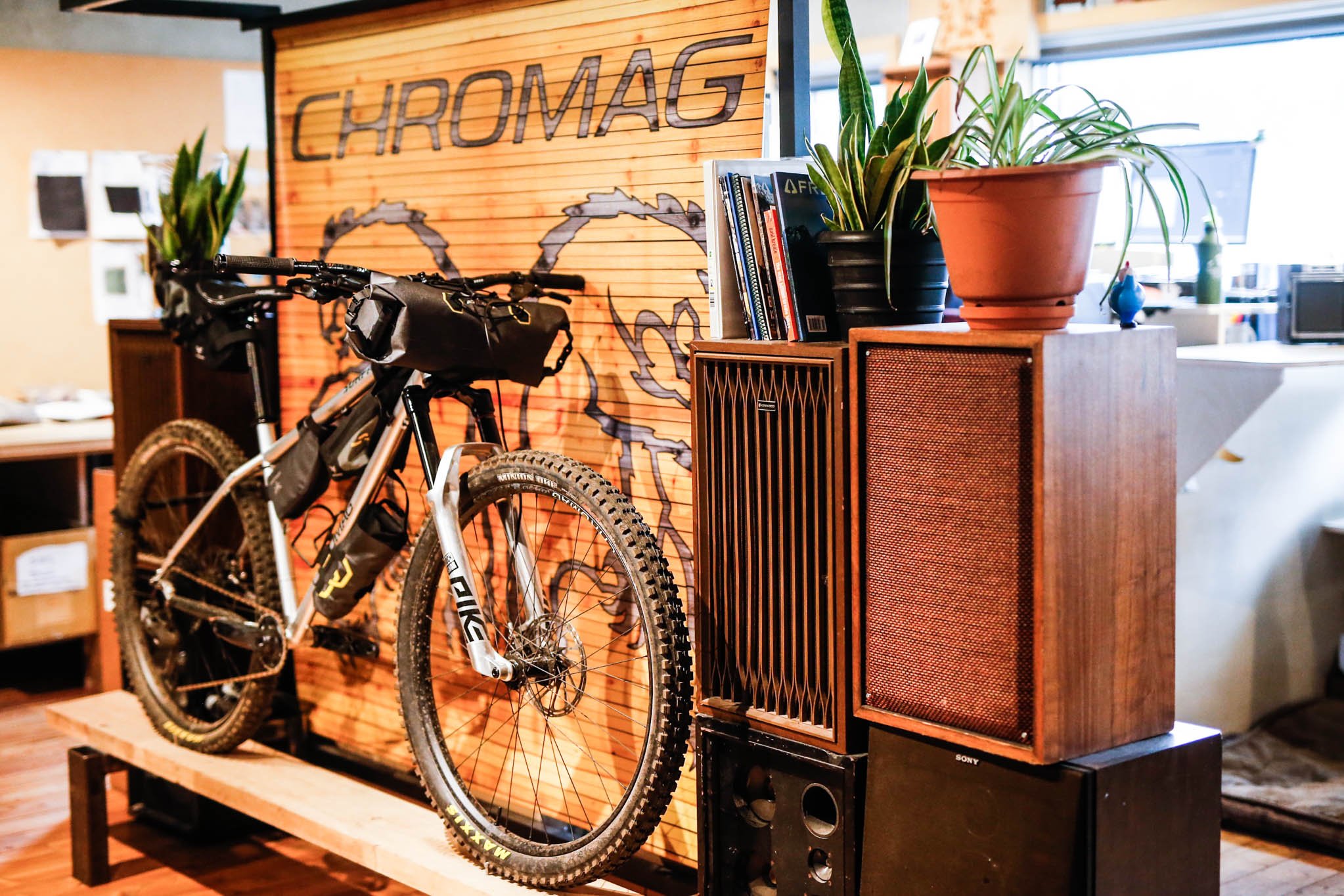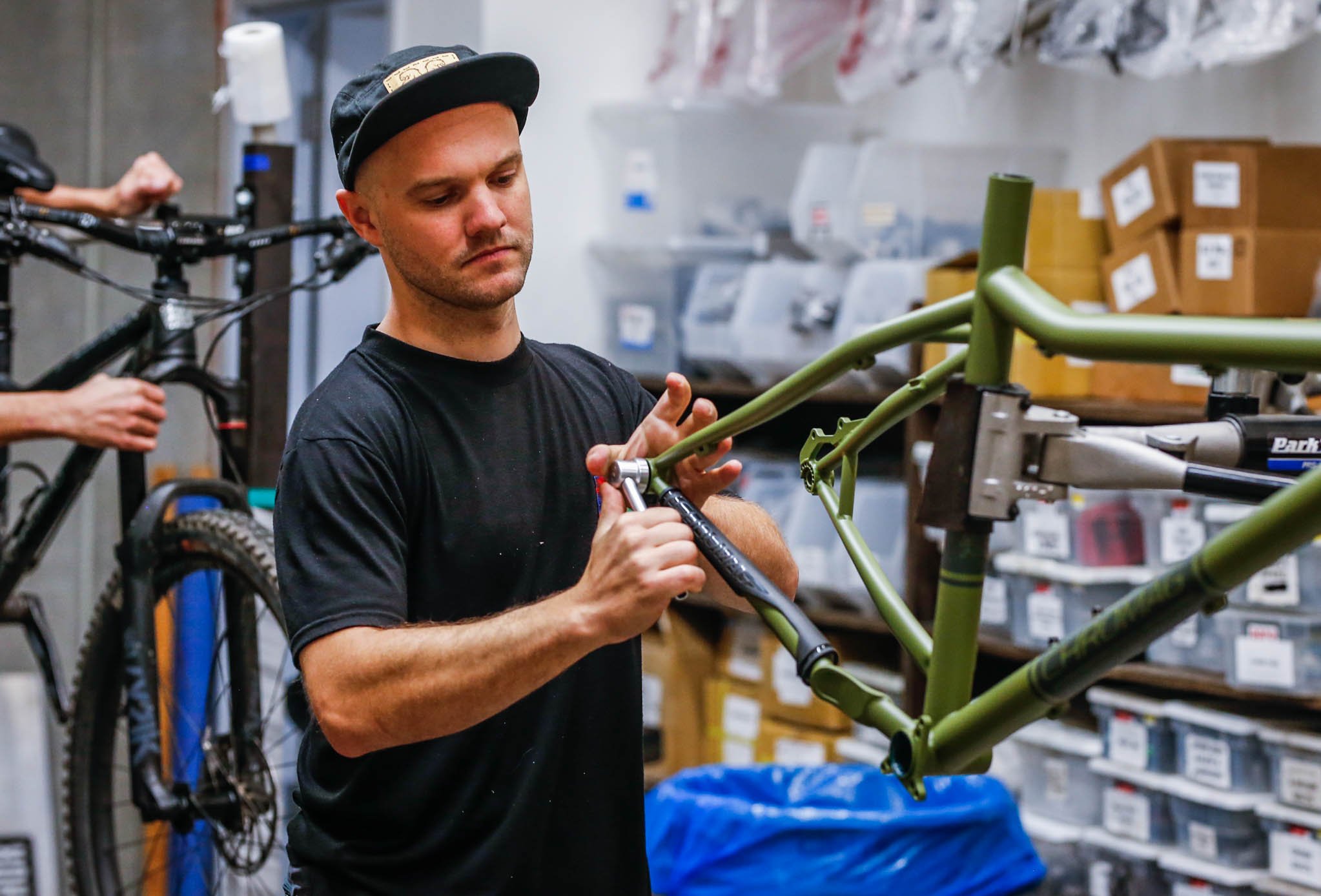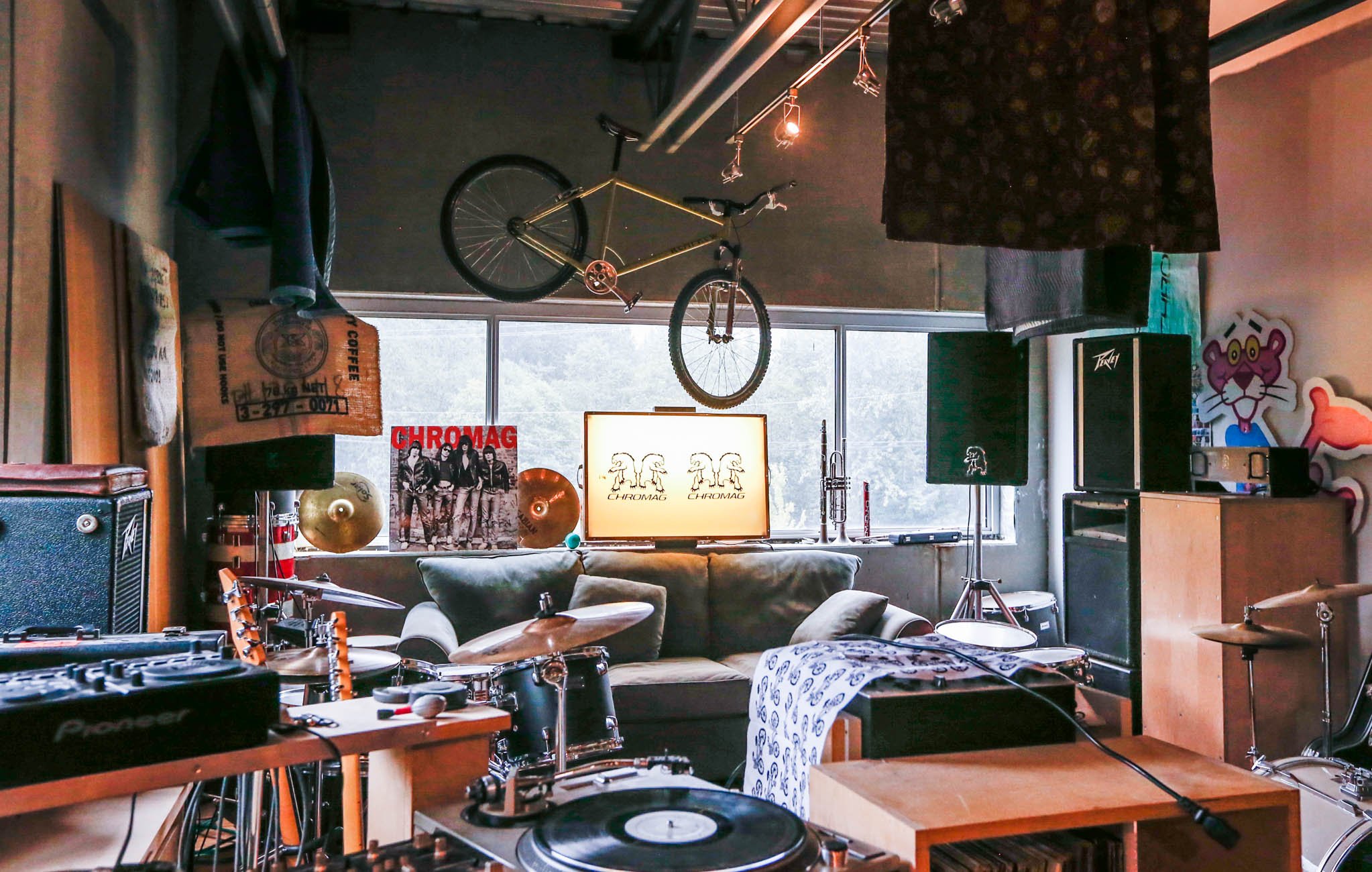 It's hard to put a finger on what has made Chromag so successful. To say that it is a cool brand is both a wild oversimplification and an understatement, but that doesn't make it any less true. It probably has a lot to do with the fact that being cool was never an important part of the formula, but it happened anyway. Ian and his wife Rebecca are both very down to earth people who care deeply about their staff, and there isn't a lot of turnover at Chromag - most employees stick around once they start working there, and a recent spate of successes means they have grown a lot in the last five or so years.
And yet the feeling is the same. Friday rides still happen with stunning regularity; rain or shine, busy or not. Chromag HQ - now much bigger than the last space - is still covered in photos, art, and memorabilia. There are so many musical instruments and speakers - the speakers are everywhere - that it seems like they are a part of the building itself. Hardtails are still at the core of Chromag, but the brand is ready to grow again. Rumours of a steel-tubed dually have swirled for years, and last year they released one, but in their typical unique way, they released the kids' bike first, because it was ready first. No contrived marketing story or timing. Just simple and straightforward. Just right.
Their story is a little different than the others we've profiled so far in the Makers series, but even though Chromag's products are not made within their own four walls, there is still a local connection. From the beginning, the relationship between Chromag and their neighbour, North Shore Billet, has been crucial to the success of both companies (and yes, our next Makers video installment will feature NSB).
Chromag may have grown, but it's still the same company, and the chase is the same, too: bikes and people come first. And music, because bikes and people and music make for the best parties.